How to Make Long Distance Shifting Budget Friendly?
Make Long Distance Shifting Budget Friendly with the help of householdpackers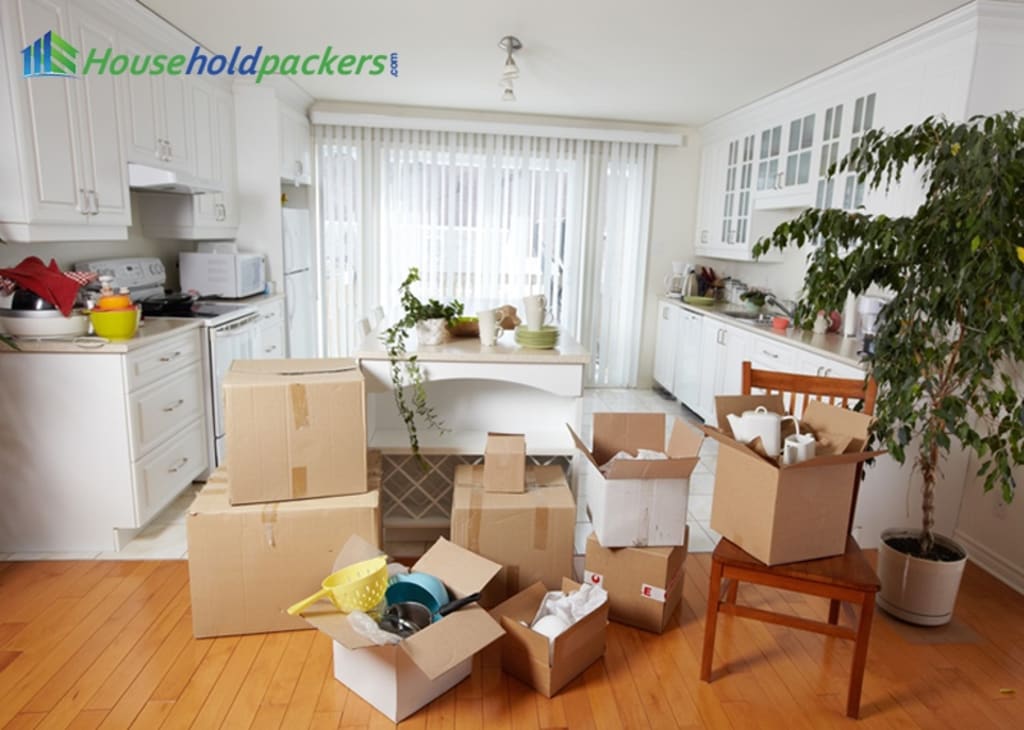 Long Distance Shifting
Moving, especially long distance shifting, is expensive. The cost of boxes to renting packers and movers can cause a burden.
Some best, most effective, and most practical ways to reduce the cost of a long-distance move are as below:
When you can, avoid buying boxes
Boxes are a need when relocating if there is one. However, many truck rental and relocation firms provide boxes, a medium size box. Even though it might not seem like much initially, the fees mount up rapidly when there are enough boxes to fill an entire apartment or house. Try finding boxes elsewhere rather than spending a bunch on them.
Use used boxes- Start conserving any boxes you acquire from online deliveries or large purchases when you know you'll be moving soon. Just disassemble, flatten, and store them till you require them in a secure location.
Ask around- Do you know anyone who just relocated? Please contact them and ask whether they would be willing to give up their boxes. Ask your friends, coworkers, family, and neighbours if they have extra boxes. Most folks probably have one or two boxes lying about the homes they'd be willing to sell.
Try an internet search- There are now more options than ever for bartering or simply asking around for anything you might require, thanks to websites like Facebook Marketplace, Craigslist, etc. Search online for a few hours to see when organizations or postings offer free boxes or packing supplies.
Use your resources- Only some packing materials must be, well, boxes. You may be resourceful and use things you already own to assist with maintaining household items securely. Placing lightweight things like towels or linens in hard-sided laundry hampers. Curtains or clothing can be stored in an old IKEA bag. Everything should be kept in hard-sided suitcases. Just make sure everything is packed securely and closed tightly.
Declutter your house
Assess what you have as you pack from room to room. Put everything you no longer need in one of 3 piles: donate, trash, or sell. The less you possess, the less you pack, and the less you pay to relocate, the more you should try to minimize the expense of your relocation.
Packing on own
● Packing on your own is best for clothing. Place all of your clothes in all of your bags and luggage.
● Place all of the toiletries and other beauty supplies on your dressing table in a metal box you have at home, or acquire a cardboard box and repeat the procedure. Before placing the fragile bottles in the package, remember to bubble wrap them.
● Bring your food or, at the very least, your kitchen supplies. By doing this, you can rest easy knowing that your food will always be hygienic and that you won't be concerned about moving costs.
● It may be put into a single-carton box with ease. You might also want a second carton box for your office, plus your children's school supplies.
Choose a reliable moving company.
There are many moving firms, but which is best for long-distance moves? While searching for a cheap moving company, it is crucial to consider your needs, read reviews, and compare prices. Check top packers and movers near me and narrow down to one that suits you most.
Think about the following:
Choosing a business based on referrals or a quick search can be simple. Choose the first business you come across. You should take the time to request quotes from at least 3 different businesses. Compare their offerings, prices, and what you require.
Attempt to move at the right moment.
Your moving costs can vary depending on various factors, including the season, the day of the week, and the months' time.
In light of this, it's crucial to take the following factors into account while deciding whether to move:
Relocating has a seasonal component. You sometimes have the option of choosing when you relocate. Try to plan your trip between September and April. There isn't truly an "off" season for moving, although, in general, real estate sales move slowly down near the end of the year, with the summer being by far the busiest season. Prices typically decline when there is less demand for services like moving and truck rentals.
Weekends over the workdays- Most people have free time from obligations like weekend jobs. Also, that's when individuals are most inclined to try to plan a move. When you have PTO or a service job, planning your weekly move may provide you access to lower rates.
Select a mid-month date- The midst of the month is frequently the ideal time to schedule a relocation, just like the fall and winter or weekdays. Services are typically scheduled at the start or end of the month.
Conclusion
Giving yourself time to plan is the best method to ensure you're staying within your means. While it may be tempting to continue putting off thinking regarding the to-do list that goes along with moving, the sooner you obtain things organized, the less stressful the process will be. In this way, you can consider some of the factors mentioned above while planning the most affordable moving date, moving strategy, and other factors. Get professional packers and movers in India to make this job easier. Waiting until the last minute to create plans results in settling with the best choice that is now accessible rather than your ideal one.
Reader insights
Be the first to share your insights about this piece.
Add your insights