How To Make Laundry Day A Whole Lot Easier In 2021
Clean, Fresh Laundry During A Pandemic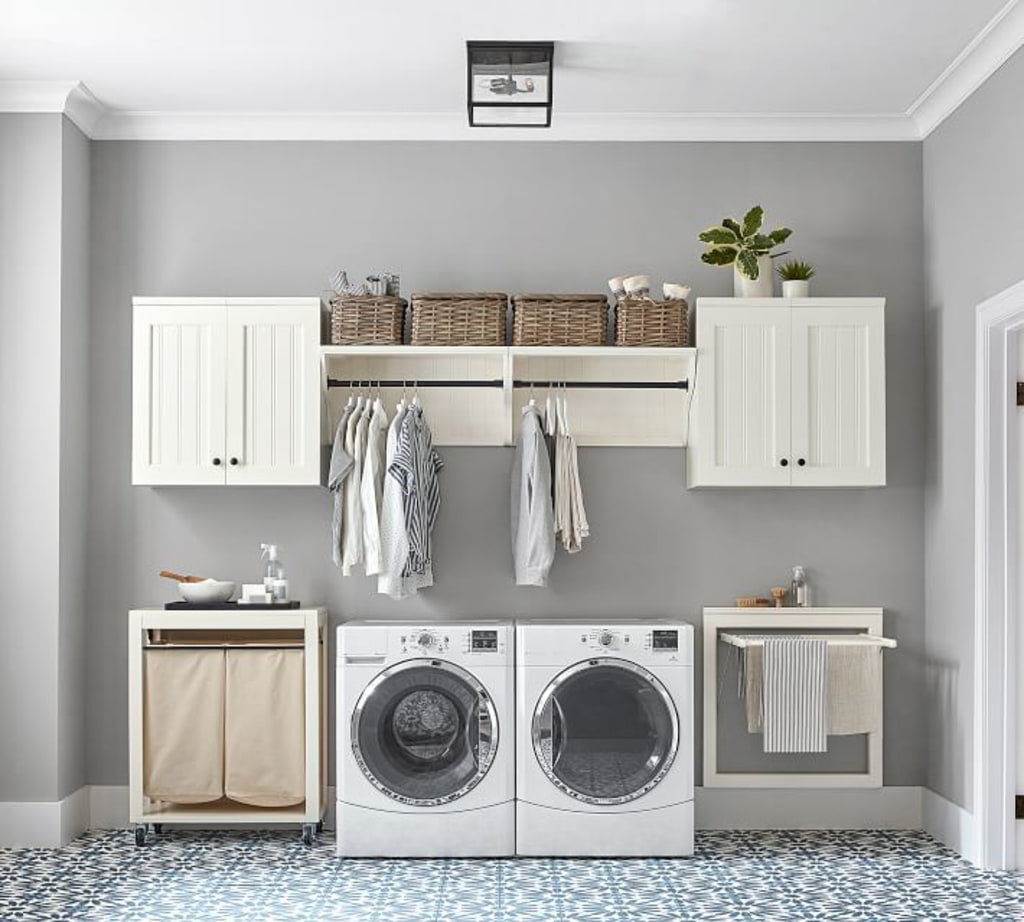 Since a new year is upon us and we want to make a fresh start, tackling the laundry is one of those areas where organizing is the key to making our daily lives easier and more productive.
Having fresh and clean laundry during a pandemic might not be the most important thing but it is essential if you want to have your life flow easier and be less stressful.
Follow these steps below to stay ahead of the game and make your laundry day easier.
Pre-treat stains right away. Keep a stain removal pen or brush on hand to quickly treat coffee, tea, and other beverage stains. One of the best stain removal pens on the market is Tide To Go Instant Stain Remover and Shout Advanced Stain Remover with Brush.
Don't overload your washing machine. We all tend to do this but stuffing the washer only creates wrinkles and prevents a thorough clean. According to most manufacturers, you should leave a gap between the top of the drum and your laundry.
Remove clean laundry immediately after being washed to prevent creases.
Use a mesh laundry bag for delicates and undergarments to keep them from straying. The mesh bag can then be tossed straight into the dryer. You can purchase cheap mesh laundry bags from The Dollar Store, Target, or Walgreens.
Inspect pants or shorts pockets for coins, candy, pens, and tissue before starting your laundry. This step will save you a lot of time later on when you notice tissue residue on all your clean clothes!
Give each family member their own designated hamper with separate sections (whites/dark/light) to make sorting a breeze. You can also use wicker baskets, collapsible totes, or a pop-up hamper to hold laundry.
Before putting your laundry into the dryer make sure to untangle items that get twisted and place items uniformly in the dryer. Try not to overload the dryer as this will cause uneven drying which will lead to double work for you. Trust me do not skip this step as you will be waiting for an eternity for your laundry to dry and you will have to extend the drying time.
To alleviate the need for ironing (who wants to iron anyway), before the dryer cycle comes to an end, take items that are slightly damp and hang them. This will avert wrinkles. If you must iron a garment be sure to do so as soon as possible after taking it out of the dryer. If you wait till later, your garment will be a lot harder to iron.
Lastly, to really make your laundry day a whole lot easier, upgrade your appliances if your budget allows. An energy-efficient washer and dryer will pay for itself in no time, as they can do the work in half the time. This will leave you with more time to spend with your family/friends, reading, decorating, gardening, or doing something fun.
The Best Working Laundry Detergents According To Good Housekeeping:
Gain Botanicals Liquid (Plant-Based)
Tide Power Pods Hygienic Clean (For A Deep Clean)
Seventh Generation Free And Clear (Plant-Based)
Woolite For Dark Colors
Persil Proclean (Best Overall Laundry Detergent)
Dreft Newborn Liquid (For Newborns)
Kirkland Ultra Clean Liquid Laundry Detergent
Hero Clean Laundry Detergent (Woodsy Smelling)
CVS Total Home (Best Drugstore Laundry Detergent)
When selecting the right detergent keep in mind your needs and your family's needs. Do you need a deep clean/plant-based/nice-smelling or value detergent? Follow the instructions on the label carefully, so that you can achieve the best results. Buy in bulk (research bulk wholesalers) and stock up, also shop online (Walmart, Amazon) to save money and time.
Make 2021, the year that you made laundry day a whole lot easier.