How To Easily Improve The Aesthetic of Your Home in 2021
Creating A Beautiful Looking Home in 2021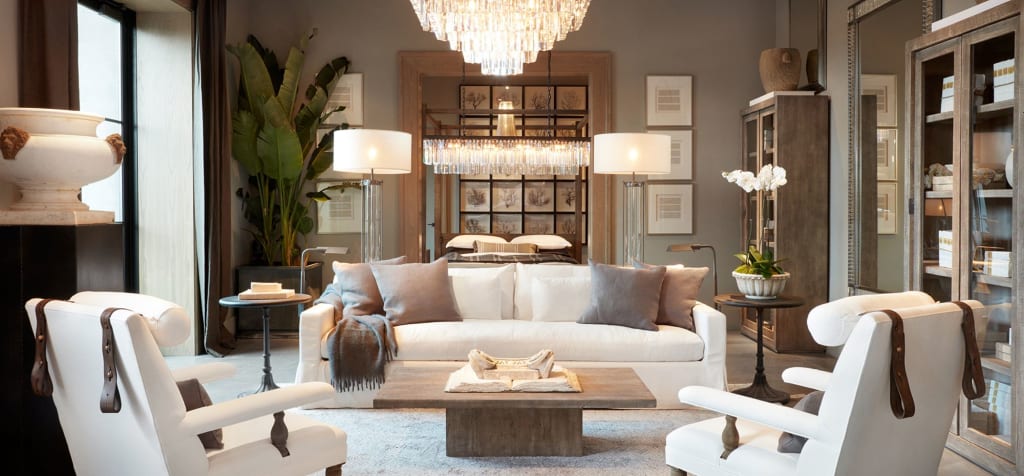 Improving the aesthetic of your home is basically making it feel and look pleasing to the eye (aka beautiful). Aesthetic homes are organized, design flows from one room to another, and there is a feeling of simplicity.
HOW TO IMPROVE THE LOOK OF YOUR HOME
Repair/Replace/Fix
One of the first things you can do to instantly improve the look of your home is to fix and repair broken items such as loose cabinet knobs, patching walls, fix leaky plumbing, bleach away water stains, and fix cracked grout. Replacing burnt-out light bulbs and removing a popcorn ceiling is also a great home improvement tip.
Organize and Declutter
An organized home is the key to home improvement. When your home is organized, it will run more efficiently and look more aesthetically pleasing. Here are some things you can organize instantly:
declutter entryway junk
dispose of/compost dead plants
organize laundry room with hampers
re-organize clothes closets and donate items you no longer need
donate old magazines to your favorite thrift store or give them to a friend
throw away expired pantry items
organize your make-up drawer and linen closet
get rid of electronic cords/cables that you do not use
use a charging station for electronic items
Create A Designated Office Space
Having a designated office space might is an instant way to improve your home as it divides the living space from the workspace giving your home a streamlined look. When you are creating your office, make sure to provide ample task lighting and multiple storage containers so your space does not get cluttered. Also, an ergonomic desk and chair are important for the overall look as they will make your workspace feel more professional and keep you productive.
Display Fresh Flowers/Plants
Adding fresh flowers is one of the easiest and cheapest ways to beautify your home. Flowers give an air of sophistication and will add a finishing touch to the design of your home not to mention a pleasant aroma. The same thing goes for plants. Plants do double duty as they clean the air as well as give a room an organic feel.
Mirror, Mirror On The Wall
Mirrors are beautiful, classy, make any room feel larger and they are easy to install. Mirrors are the perfect way to enhance your abode when you are on a budget and you want instant results.
Upgrade Your Interior Lighting
A beautiful chandelier or pendant light can add wonders to your home's interior. Choose pieces that are of varying heights and bulb sizes to create a more luxurious and dramatic look.
Add An Antique Rug
An antique rug will add coziness, luxury and will tie a room together instantly. When adding an antique rug make sure to select the right size that will match the proportions of your room.
Curb Appeal
This is a very important criterion when improving the look of your home as it is the first place that your guests will notice when approaching your house. Here are a few ideas that will instantly improve your curb appeal:
Maintain your lawn
Weed your garden beds
Light pathways with solar lights
Clean gutters
Paint your front door
Replace front doot mat
Replace exterior lights
Clean patio furniture
Add potted plants to patio area
Improving the aesthetic of your home can be done very cheaply and easily. Make a to-do list of the things that you want to improve, browse Pinterest and design magazines for ideas, make a shopping list, check reviews online, create a budget and stick to it, follow the tips above and you are on your way.
Create that beautiful home in 2021 that you have been longing for!