How To Get Your Home Ready for the Holidays Quickly and Easily
The holidays are just around the corner!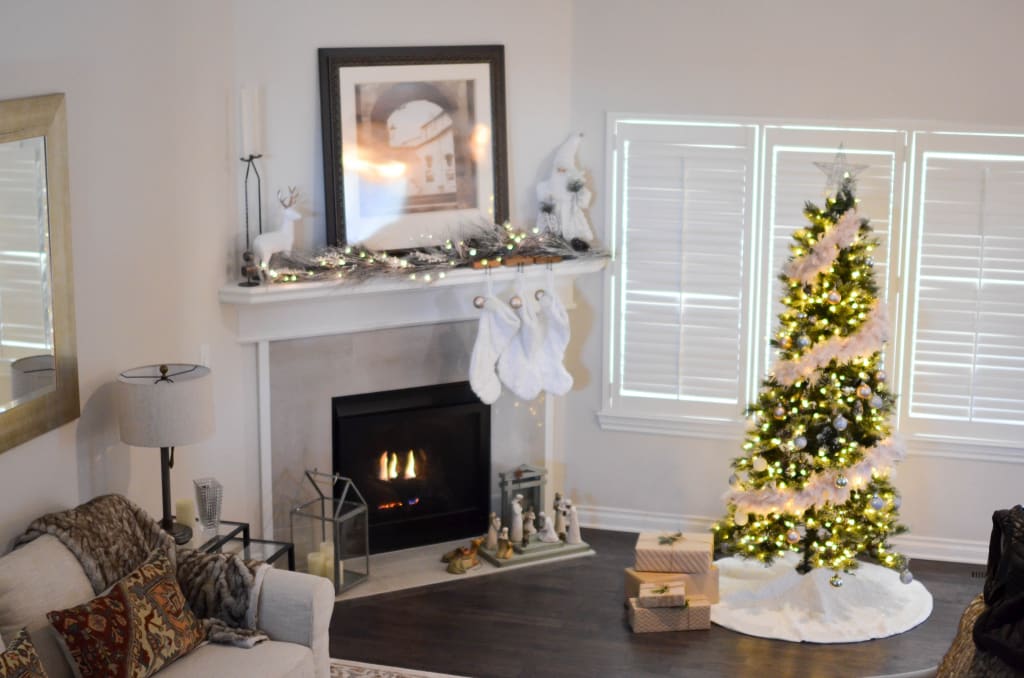 The holidays are just around the corner and that means it's high time to start getting your home ready for the festivities. If you're like most people, the process of getting your house in shape for visitors and family alike can be overwhelming at best. It doesn't have to be. You just need to know where to start. Here are a few key tips to help you get your house holiday-ready in no time.
Clean Your Floors
No matter how often you vacuum or mop, your floors will always get dirty again. Unfortunately, the longer the dirt sits on your floors, the more likely it is to get embedded into the surface. Once this happens, no amount of vacuuming will lift up those unsightly dirt spots. Even DIY stain removers may not be enough to get rid of the gunk. Before the holidays roll around, take the time to deep clean your floors. Hire a commercial carpet cleaning expert to breathe new life into your carpeted rooms. If you have hardwood floors, consider resealing and polishing the scuffed spots. For tile floors, take the time to clean the grout and remove any unsightly stains that may have settled over time. The cleaner your floors are at the start of the holidays, the cleaner your home will look for visitors.
Wash the Windows
Winter weather means fewer hours of daylight. You'll want to be able to take advantage of natural light as much as you can during the shorter days and that means you'll need to wash your windows. Start by cleaning the outside of your windows. If you're comfortable working on ladders, you can do this yourself with your preferred glass cleaner. If you're uncomfortable with heights, hire a professional cleaning crew and let them get your glass spotless quickly. Once the outside is clean, wash the interior of the windows thoroughly. Use a microfiber cloth to get rid of spots and maximize the natural light you get each day. If you have window coverings, consider washing them if possible. Use a damp sponge to clean blinds and wash your curtains thoroughly to get rid of dust mites.
Decorate in Moderation
Decorations are a great way to add flair and showcase your personality. However, it is possible to overdo it. Instead of putting every decoration that you have out for the holidays, be picky. Put the items that you love looking at most on display and leave the decorations you don't really like in storage. This will make it easier to clean up after each holiday passes and helps you focus on spending more quality time together with those you love. Remember, the decorations are important for you and your family. You don't have to decorate your house with anyone else in mind. If you're happy with the way things look, your guests will be, too.
Get Rid of the Clutter
It's normal for surfaces to get cluttered with old mail, knickknacks and other such items. Unfortunately, that clutter can make your home look far dirtier than it really is. Worse, it makes it hard to keep track of where you place important items like your car keys or cell phone. Instead of leaving it in place, get rid of the clutter before winter is in full swing. Go room by room and sort through the items you have in your drawers, closets, on shelves and even under the bed. If you find items that you no longer want or need, pull those items out and set them aside. Do this in every room and take all those items you no longer want and donate them to your preferred charity or host a garage sale to make a little extra cash for the holidays.
Getting your home ready for the holidays can feel stressful at the best of times. Keep these tips in mind and you'll be able to get your house ready for guests and visiting family members in no time. Once you're done, you'll be able to enjoy your time together rather than worrying about the state of your house.