How To: Get Started on Poshmark in 3 Steps
Make money selling pre-owned clothes.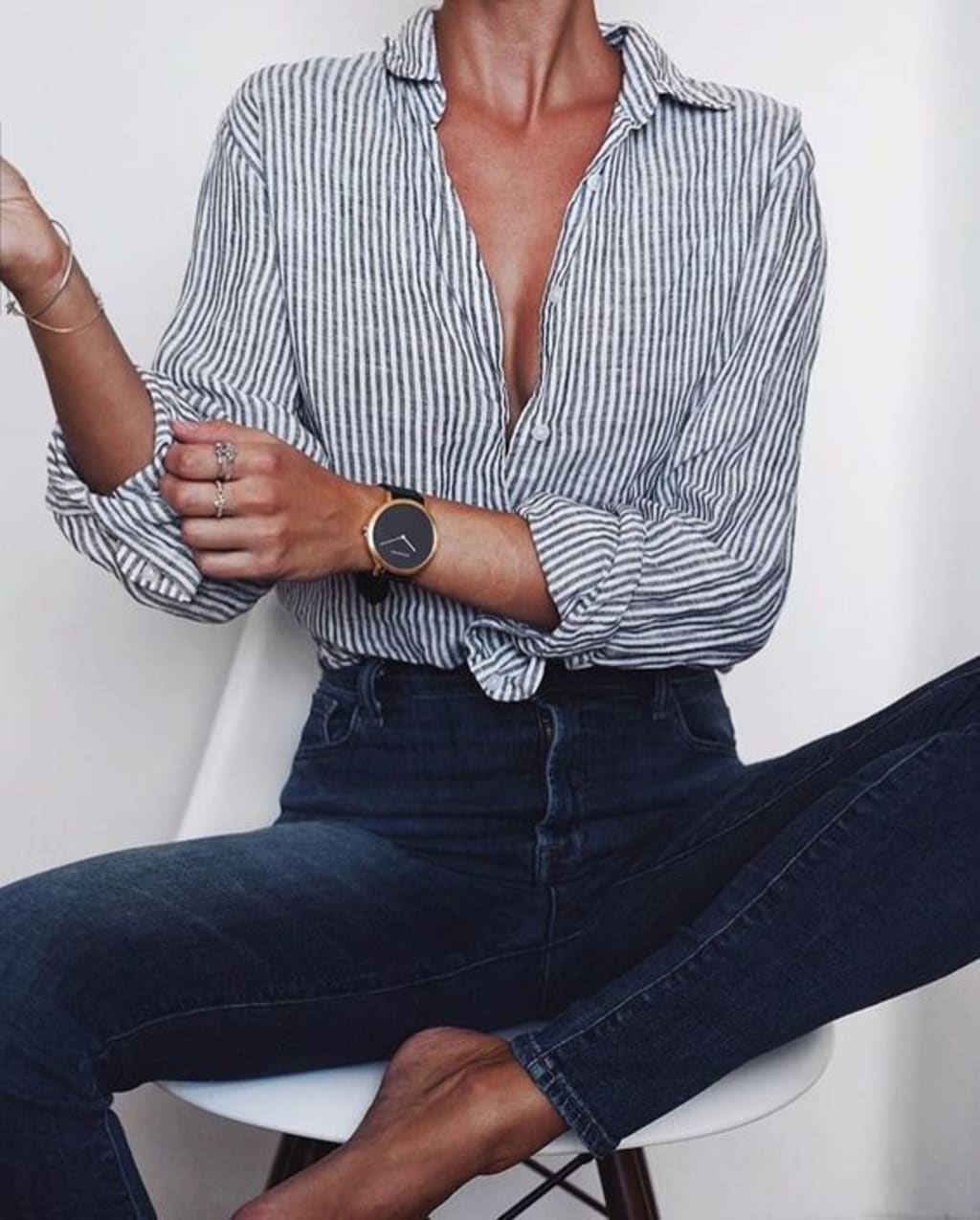 Poshmark is the app that has been making waves in the thrift-shopping community. For those who don't know, it's an app that allows you to buy pre-owned clothes and, for those looking to clean out their closets, sell your own clothes in a simple and easy process. They even allow you to download a shipping label for each item you sell that covers up to 5lbs! I can't tell you how fun it is to just tape that label to my packages and drop it in the mail without having to wait in line at the post office.
I've been selling clothes consistently on Poshmark for a few months now and have made a good chunk of change (more than I thought I would, tbh) and I thought I would share some tips for getting started because you can definitely make some decent cash on here.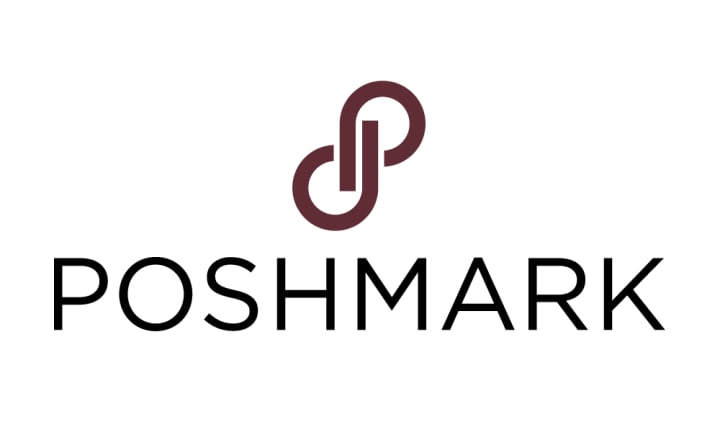 Step 1: Make an account.
Okay, so you're going to start by making an account. Super easy and you can do it on your phone, laptop, iPad, whatever. I even added a header background photo and a profile photo just to sort of cutesy it up a little. You can add info about yourself if you're feeling up to it, but I didn't bother with it.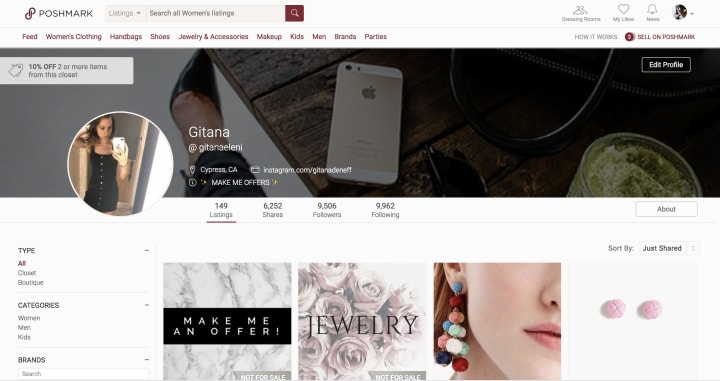 Step 2: Start listing!
So I might do a separate post about some listing tips, but get a little pile together of some clothes you were looking to sell and take some decent photos of them. I find that hanging them up with a blank wall background is the optimal way to have good, quick photos to upload. You generally want to take pictures of the front, back, unique details (sleeves, pattern, texture of material, etc.), and the size/brand tag. Also, I try to find a good stock photo online to pop in for modeling sake (I don't like to model my own clothes).
Also, make sure you have GOOD LIGHTING. I can't stress this enough. Some serious Poshers will even invest in those fancy schmancy light kits, but I just take photos in a room that has really good natural light and it's completely fine.
Okay, so when you list, what you need is:
A good cover photo
A really good searchable title for your item (get into the mind of someone who is looking for this particular item -- what would they type in the search box?)
A good, consistent description for the items (I like to make mine pretty uniform across the board—makes listing multiple things quick)
How much it originally costs (the more accurate the better)
What you want to list it for
Make sure you do a little internet research before setting a price (I do a "sold items" search on Poshmark to see how much the item sold for so I know how to price it when I list it).
You can also just follow this formula:If it's a brand new or like-new item - list it for 60-70% off original priceIf it's a used item - list it for 40-50% off the original price
Easy.
Also keep in mind that you can list an item for higher than you're expecting it to sell for only because Poshmark allows you to make private offers (10% discount + discount shipping) to people who "like" your listings, so setting the limit a little higher to start can give you some cushion to lower the price and offer what will seem to prospective buyers like a good deal. ;)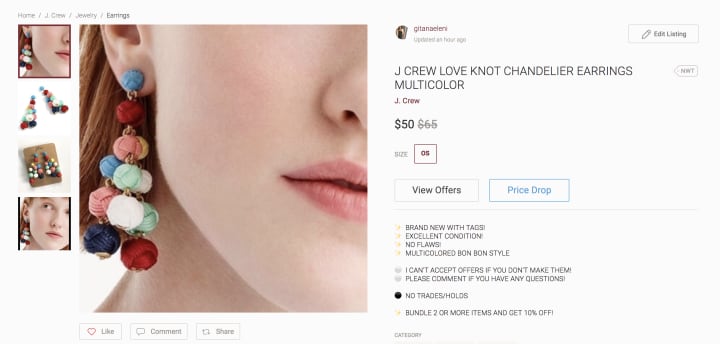 Step 3: SHARE, SHARE, SHARE, SHARE, SHARE.
The way that you get more eyes on your items (and thereby more sales) is by sharing your listings on a VERY REGULAR BASIS so that they show up at the top of search results in Poshmark. If you see some Poshers on Youtube, they may say that it's important to share other people's stuff, and that's great if you want to see other people have success and make sales. However, sharing their stuff to your followers is going to get their stuff exposed, NOT YOURS.
Some Poshers share their closets about 3 times a day. What you have to keep in mind, though, is that Poshers who are making sales from 3 shares a day typically have about 200-300 total listings in their closet, so they're realistically sharing listings about 900 times a day total.
Someone like me, however, who has 80-100 listings in her closet, would need to share my closet about 9 times to get that sort of exposure equivalency.
Even then, sometimes that just isn't enough sharing.
From personal experience, I can say that the more you share your closet, the more sales you're going to make. Plain and simple. It may seem tedious, but I can't stress enough how important this is.
So how many times should you share?
Realistically? It can range anywhere from 10 to 20 to even 30 times a day depending on how big your closet is. I find that the closer I get to sharing my closet 20 times in one day, the more sales I get on average. And it makes total sense. Exposure = Sales.
Some Final Thoughts
Whether you're doing this for a little extra cash in your pocket or looking to make this a full-time gig, have fun with it! It's a really fun app and a lovely community.
Don't get discouraged if things don't sell right away. Keep tweaking and reconfiguring things. Find what works for you!
I hope you enjoyed this post. If you have ANY questions please don't hesitate to DM me on my Instagram @gitanadeneff. I love this stuff and I love helping others :)
Also please feel free to follow me on Poshmark @gitanaeleni and use whatever ideas you want from my page.
Have fun Poshing!
xx Gitana
how to
Hi! Welcome to my page.
I love bullet journaling, roller skating, teaching others about minimalism and sharing tips on how to simplify your life!
Receive stories by Sage + Cinnamon in

your feed