How to Double Website Sales During the Holiday Season by Optimising Your SEO: Expert Advice.
Get Found Agency Shares Five Important Steps to Prepare your Website for Gifting Season.
The last quarter of the year is traditionally an opportunity for business owners to capitalise on massive discounts and great sale opportunities, starting with Black Friday and leading all the way towards Christmas and New Year. But how can business owners make sure their online store is ready for sales season and take advantage of it? Alex Davis, founder and director of leading Birmingham SEO agency Get Found, breaks down five key factors every online store owner needs to tackle before the holiday season is in full swing.
Optimise Page Speed and Make Sure Servers Can Handle High Visitor Traffic
Customers really hate slow-loading websites – statistics show that over 40% of visitors will abandon the website completely if it loads for longer than three seconds. During the high season of sales, site speed is especially crucial as it has a direct impact on conversions, as well as server capacity with all of the additional traffic websites experience during the holiday season.
"Not only website visitors, but also search engines, prefer faster-loading websites. Ecommerce stores with optimised speed are given higher priority by search engines, as well as better conversion and lower bounce rates. To make sure you're really maximising the power of a fast-loading website, reoptimise your images, reduce unnecessary redirects and improve server response times. These are just some of the ways you can improve page speed and increase visibility," shares Davis.
Insert Visible Calls-to-Action
Make it as easy as possible to navigate your website and product offerings by inserting clear and visible calls-to-action. You want your customers to know about your business as much as possible, so don't be afraid to guide them beyond the page they are on and invite them to check out what your business is all about or your media pages.
"What customers want to know is that they're getting a great deal, and how much they're going to save compared to buying at full price. As an e-commerce store owner, you need to make sure all of your offers are clearly visible on your website and your call-to-action buttons communicate the offer deadline, creating a sense of urgency for potential buyers, encouraging them to go ahead with the purchase," adds Davis.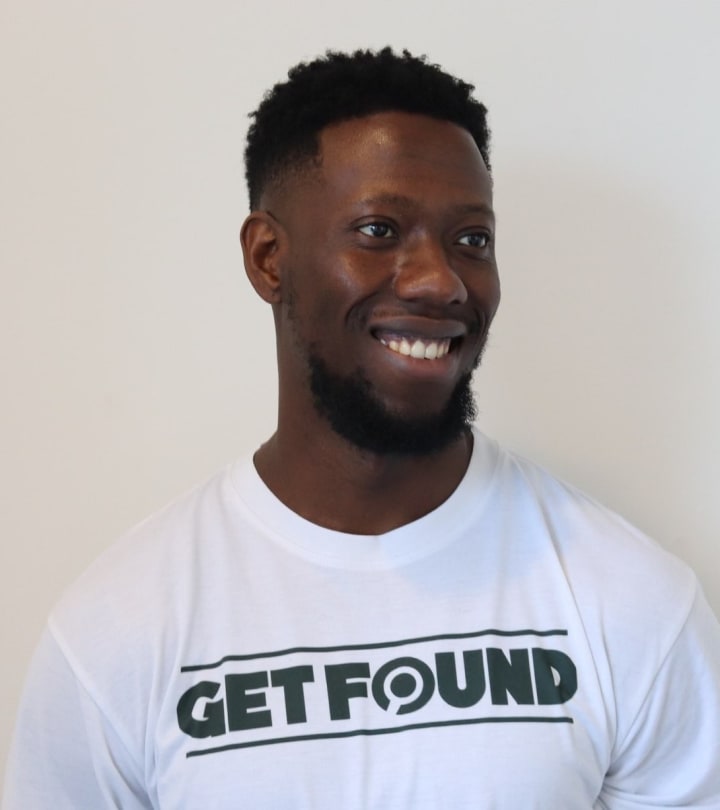 Capitalise on Blog Optimisation
Having timely, detailed blog posts on your website is one of the most effective ways to boost your traffic and search engine rankings. Take advantage of the hype that surrounds Black Friday every year by creating relevant, engaging content on your website in advance.
Davis continues, "Try exploring a number of Black Friday-related topics for your blog – from general information about this holiday to creating your own gift guides and Black Friday deal guides to help your customers decide what to purchase. This will also really boost the discoverability of your website as it makes for high search-volume seasonal content. Remember to include your own images and videos if possible to improve user experience by fully engaging with your audience".
Optimise Meta Tags and Descriptions with Targeted "Black Friday" Keywords
Meta tags and descriptions are crucial for search engines to sift through your website pages and recognise their contents. Throughout the holiday season, make sure to optimise your website meta tags and descriptions on different pages with relevant keywords related to Black Friday, Cyber Monday and the holidays in general.
"While invisible on the website, meta tags and descriptions determine exactly what and how much search engines know about your website. So, if you're creating a separate Black Friday promo page, make sure that all your meta tags and descriptions reflect that. It's also a good idea to update the information on your usual product pages. Just remember to switch the meta tags and descriptions back to normal when the sales season is over, otherwise, this may lead to confusion for customers and misleading information," adds Davis.
Make the Most of User Product Reviews
Statistics show that product reviews generate an 18% increase in sales on average. Having positive product and store reviews is especially crucial during the holiday season as potential customers are browsing their options, searching for the best bargain and selecting the perfect gift for a special person in their life.
"It is estimated that customers usually read around ten reviews before making a decision to purchase a certain product. So, if you have a bunch of positive reviews from previous customers, make sure to highlight them on your website! This will help immensely with converting customers and reducing the number of abandoned carts in your store. Also, if there are any comments left from customers don't forget to leave a straightforward reply. Answering their questions will help build customers' trust and show your commitment to them," concludes Davis.
Reader insights
Be the first to share your insights about this piece.
Add your insights