How to Buy a House With Low or No Down Payment
Mortgage Options With Little to No Money Down.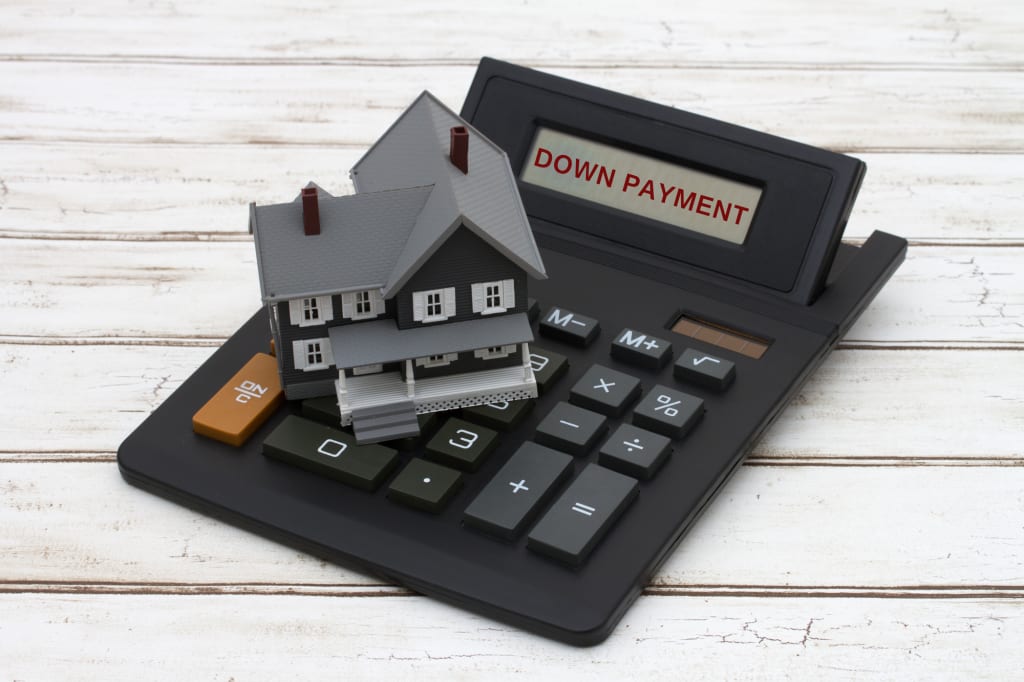 Low and No Down Payment Mortgage Options
There is no reason why you should not consider owning your own home even if you have a low down payment or no down payment at all. New mortgage options to encourage house sales are now more variable than ever before. You might still have to pay for closing costs is some instances, but the days of needing twenty percent down to purchase a home are over. Unfortunately, the mortgage myth of needing a large down payment still prevails today.
One of the common questions from potential first-time buyers researching information on buying a home is how much of a down payment they will need. Maximum Real Estate Exposure has an in-depth resource that covers everything you need to know about down payments.
Let's take a look at some of the more common low and no down payment loan options. You will be surprised at how many first-time buyer mortgage financing programs are out there.
What You Need to Know About a No Down Payment Mortgage
A no down payment mortgage is a great way to enter the housing market and invest in property without having to worry about cash or savings apart from closing costs. However, is a no down payment mortgage right for you?
Before you sign up for a no down payment mortgage, there are some things that you should consider. Most importantly, you need to be realistic and make sure you can afford ongoing monthly mortgage payments. Just because you can get a no-down payment loan doesn't mean you should. Buying a home is a significant financial responsibility that should not be taken lightly.
The Two Most Common No Down Payment Loan Programs
The most prevalent no down payment mortgage programs are a VA loan and a USDA loan. Each of these programs has special qualifications you need to meet in order to get a loan. With a VA mortgage, you will need to have served or are serving in the military.
A USDA loan is for those borrowers who will be purchasing a home in what would be considered a rural area. Typically, that means in areas where the population is under thirty thousand people. There are also income qualifications as well with a USDA loan.
Both a VA loan and a USDA loan are worth exploring if you meet the qualifications. Unfortunately, not everyone has been part of the military or lives in a rural area. Many potential buyers have to worry about saving for a down payment. The best advice is to start early! Those who do put themselves in a much better place for years down the road.
Don't Lose Sight of Your Finances
When you are planning to purchase a home, it is essential to keep an eye on your credit score. One of the keys to successfully buying a home is monitoring your credit rating. Many potential buyers who inquire about a no down payment mortgage have a poor credit rating. When it comes to low and no down payment mortgages, your credit rating is just as important as with other forms of mortgage options, if not more!
Those who have a long term plan of purchasing a home but have less than stellar credit will turn to a company like Credit Karma or Credit Sesame, who provide advice on how to manage finances. Credit Karma is, in fact, free to use.
Because credit scores are so vital and the chances of finding a mistake are high, it is prudent to monitor your score continuously. Getting your credit report is easy, and in fact, it's free to you once a year from the three major credit bureaus.
What About Non-First-Time Home Buyers?
Are no down payment mortgages available to repeat buyers? Yes, this kind of mortgage is possible for repeat buyers. As a matter of fact, it could be a good idea to use a no down payment mortgage to buy a second property for rental purposes.
If you are thinking about getting into the rental market, there are even some lenders that will allow you to use a no down payment mortgage to purchase a rental property.
Now is an excellent time to consider a no down payment mortgage. Interest rates are very low, and house sales have been on the rise for quite a few years. It is an excellent idea to invest in a property now to take advantage of low rates and lock them into a contract. Try to go for a shorter-term mortgage if you can, as this will mean you will pay less for your home in the long run.
Another option is to go for a 30-year term, start saving your money, and settle the mortgage early when you have more funds available.
What You Need to Know About Low Down Payment Mortgages
The most common and popular mortgage for a low down payment loan is a Federal Housing Administration loan. Most low down payment mortgages are insured by the FHA. Unlike a no down payment mortgage, you still need to put money down but not as much as 20%. Most of the time, you will be asked to make a down payment of between 3 - 3.5%. If you are buying a more expensive property, that is still somewhat a large chunk of money.
Low down payment mortgages are popular in expensive home buying areas in larger cities such as New York or Los Angeles. It is an excellent option to choose when you know you will need to finance more than the average home buyer in the United States.
Your credit score will still matter, and you need to make sure you have a credit score of at least 580. Furthermore, you need to know that you are going to have to meet the costs of mortgage insurance. That can be rather costly, and you need to make sure that you are aware of the insurance costs before you sign up for the mortgage.
When it comes to low down payment mortgages, it is essential to shop around. Some lenders apply restrictions to this kind of mortgage. You may only be allowed to borrow a certain amount. Before you start looking at homes, it is a good idea to get pre-approval. Lenders are happy to talk you through their terms and conditions.
Other Options to Buying a Home When You Have Little or No Cash
Of course, there are other options when it comes to buying a home without having a down payment available.
For instance, you could check out the DPA assistance program. This program has been running for several years, but so far has only be used by a small percentage of home buyers. Less than 10% of eligible buyers have taken advantage of the program.
If you would like to know if you can take advantage of the DPA program, you can speak to a potential mortgage provider. But, the DPA (Down Payment Assistance) program is not the only program available. You should also look into other options such as FHA grants.
Programs and grants vary from state to state as well. The State of Alaska has some outstanding programs available, and so does California.
Taking part in an assistance program also depends on your profession. If you are a teacher or work in education, you will find there are specialist options available. The same applies to other public workers and workers within the health care system.
Sadly, many potential buyers are not aware of what is available or simply do not want to ask. Remember that asking for assistance is nothing to be ashamed about. Many of these programs are funded by the taxpayer, so if you are paying tax, there is no reason why you should not take advantage of them.
Advantages Of Putting Money Down
There are advantages of putting money down and using one of the programs. When you put money down or use a grant program, your monthly payment will be easier to manage, and you may also pay less interest on your loan.
Can you combine a down payment and take advantage of a program? Yes, some programs allow you to do just that. There is an endless range of options available, and if you would like to stop renting, you should not hesitate to speak to a lender.
It is a good idea to speak to the bank you are currently doing business with. Even if your bank can't help you with a no down payment mortgage or a low down payment mortgage, they will more than likely help to point you in the right direction to find the right funding for you.
Most major banks have funding contacts. The good thing about approaching your bank is that they are familiar with your spending and saving habits. That is important when it comes to taking out any kind of loan or mortgage.
Final Thoughts on Low/No Down Payment Loans
Buying a home for the first time is a significant financial responsibility that should not be taken lightly. Following important steps in buying a home is essential to have a successful stress-free transaction. It will be worthwhile to do your due diligence when you do finally find a home that is of interest. Lean on your real estate agent for help - and not just for the home search process.
A real estate agent can be a valuable resource in getting set up with credible local lenders that specialize in low and no down payment financing.
About the Creator
One of the top RE/MAX Real Estate Agents in New England. A passionate writer who's work has been featured in many prestigious real estate publications including The National Association of Realtors, RISMedia, Inman News, and Credit Sesame.
Reader insights
Be the first to share your insights about this piece.
Add your insights