How Getting a Lull Mattress Improved My Quarantine Experience
Working from home, taking more naps, plus an increased focus on my wellness made for a painful quarantine experience—until I made some changes.

Supported ByLull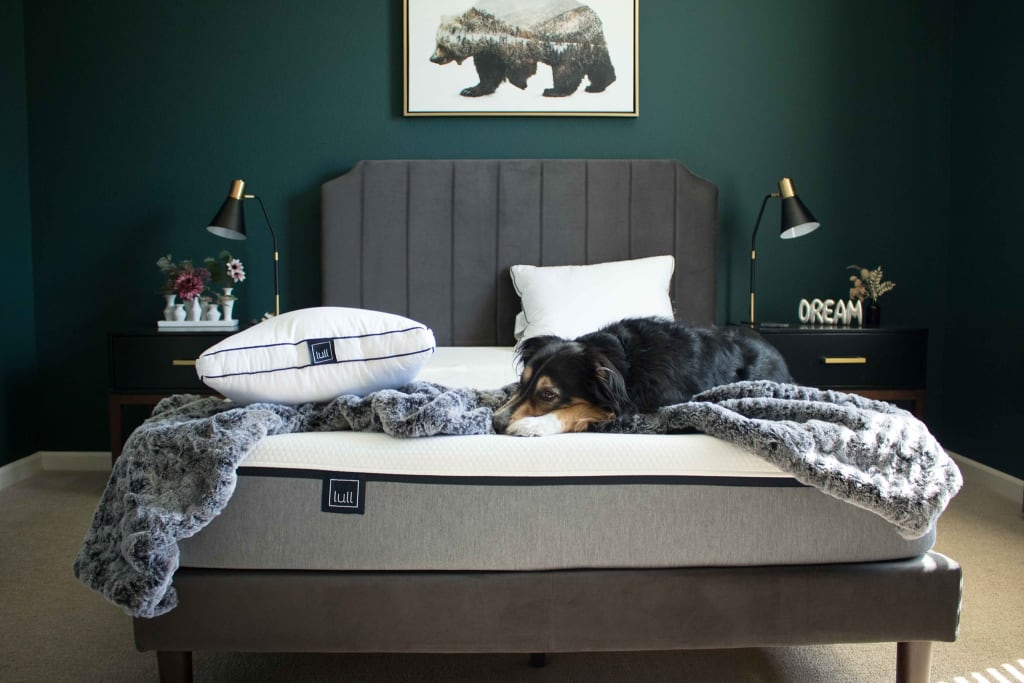 Getting a Lull Mattress changed my life. No, really, it did! I would never have believed that ditching my old mattress would help me get rid of my back pain and start working out again (especially during COVID-19 quarantine), but it did. Here's my story…
A New Mattress Shopping Experience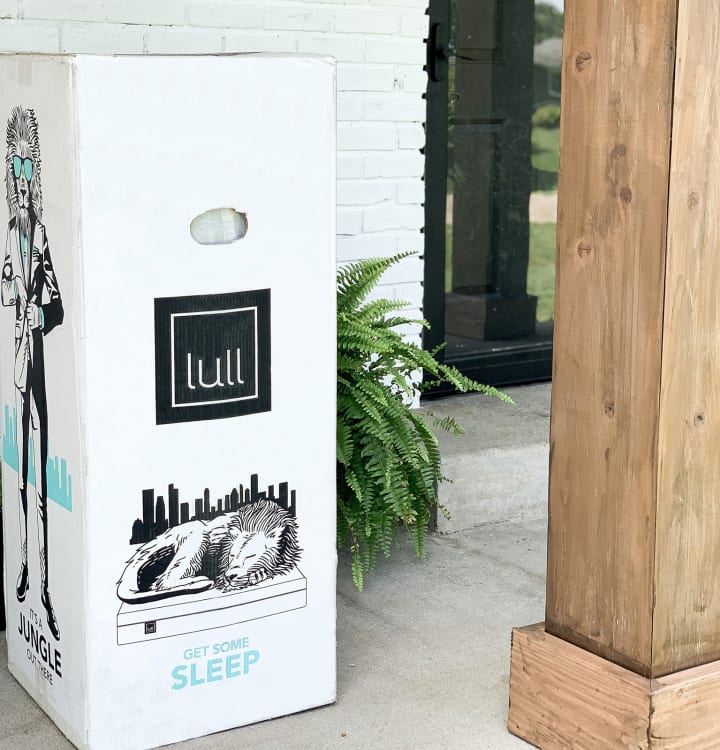 I had an old spring mattress for years, which my sister had given to me, dunno how long ago. My back had been a bit sore for a while, and I suspected my old mattress might have had something to do with it, but I couldn't quite be bothered going mattress shopping (the reason I had a second-hand mattress in the first place).
But I didn't realize how bad my mattress really was until I went into quarantine. I'm lucky enough to be able to work from home, but I live in a small apartment and don't have a home office (and definitely don't have a proper office chair), so I ended up working from bed a lot. What's more, I was really bored and lonely—I live alone, and usually enjoy having my own space, but everything was completely different now that I couldn't see my friends and go out. I had so much free time on my hands, and so I started sleeping in every day and taking naps. I hardly ever left the house and I found myself with less and less energy to do my work.
Then my back started getting really, really sore. My back pain was so bad that I would have gone to the doctor if it wasn't for COVID. While working from bed wasn't really helping anything, I knew the real culprit was my old spring mattress.
I quickly Googled, and as I suspected, I needed a new mattress. But where was I going to get a new mattress in the middle of quarantine without exposing myself to COVID? I certainly wasn't going to a mattress store. I didn't think I could afford a new mattress either, but my experience had shown me that a secondhand mattress just wouldn't cut it. Then I discovered Lull—a mattress that was a 1/3 of the price of a traditional mattress, which could be delivered right to my doorstep with no-contact, free delivery. I was relieved to find out that choosing Lull would be a risk-free purchase, because Lull Mattresses come with a 365-night trial and if you don't love it, Lull will give you a full refund, so I thought I might as well give it a go, I had nothing to lose. Another reason that I chose Lull was that their mattresses are made of the highest quality memory foam, which I'd heard was good for back support because it molds to the body. I was even happier to find out that Lull Mattresses are rated the #1 Mattress for Back Pain in 2020 by U.S. World & News Report! To top it all off, Lull Mattresses have the highest customer satisfaction rating of 95%. After learning all of this, it was obvious that Lull was the right choice for me. So, with the click of a button, I bought my first mattress in years, still afraid that Lull was too good to be true. My new mattress arrived within just a few days. That was when the magic happened…
The Best Mattress I've Ever Had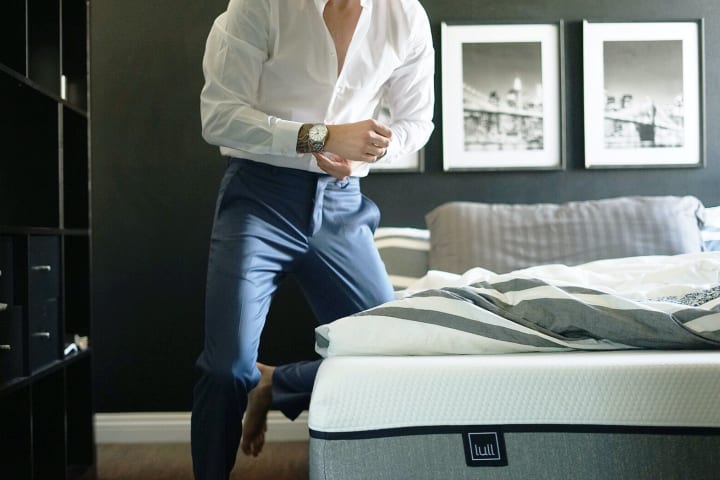 I knew immediately my Lull Mattress would give me better support than my old one. It was the perfect mix of comfort and support and it doesn't sag. But I didn't truly know how much of a difference it would make until I'd slept on it. Within days, my back problems and my worries about buying a Lull Mattress had completely disappeared!
At first, I thought that all of the stuff about three layers for spine alignment on Lull's website was just mumbo-jumbo. But it's real. The top layer evenly distributes my weight so that the pressure points that caused my back pain never develop, leaving my entire body feeling supported and cradled (but without the sinking feeling I had feared), giving my muscles the rest they need. The middle layer provides spinal support (as well as making it less rocky when I move around at night, which is great). Then there is the bottom layer, which provides the added support I really need.
I'd been concerned that the Lull Mattress, which I read was a 6/10 for firmness, wouldn't be firm enough. That was because I didn't know that the best mattress for back support is a medium firm mattress—like Lull—a mattress that is too firm won't provide enough contouring for your spine, and a mattress that is too soft won't support your body enough the way it needs to be supported for quality sleep. Moreover, since I sleep on both my side and my back, a 6/10 mattress is a great compromise for firmness.
And it wasn't just my back pain which was disappearing, it was my tiredness. My Lull Mattress was transforming my sleep all around. Firstly, the stabilising middle and bottom layers meant my bed moved around a lot less, which meant I could change sleeping positions with less fuss and had a more comfortable sleep.
Then, my new mattress was also so much cooler than my old one. I sleep hot, but for the first time in my life, I didn't have to worry about overheating. This is especially cool (pardon the pun) because one of my concerns about memory foam mattresses was that it's easy to overheat on them. But that's not the case with Lull, because the top layer of the Lull mattress, in addition to providing additional support, also contains cooling gel to stop you from overheating. How awesome is that!
More Than Just a Mattress
I was finally getting a good night's sleep, without feeling the need to sleep all day, and I was waking up full of energy. I organised my apartment to create my own home office space, so I'd no longer have to work from bed (though my Lull Mattress is much better to work on than my previous mattress because of the even motion distribution). My work and overall happiness has improved so much that my colleagues have been asking me for tips on how to deal with quarantine.
But now I had time for myself as well, not just my job. I started working out again on my old home gym equipment that I never used, and I find myself even going out for walks and runs in the woods, reconnecting with nature. My back pain completely disappeared, and I had never felt so energized. I took up new hobbies, like guitar, and had regular video chats with my friends.
Honestly, I can't believe how much getting a Lull Mattress has changed my quarantine experience and whole life for the better! I thought that quarantine was going to be horrible for me, isolated from my friends and social life, but Lull has really given me a new, more energized outlook on life and made my quarantine not just bearable, but enjoyable.
Reader insights
Be the first to share your insights about this piece.
Add your insights