Home Inspection Checklist for Buyers
A Complete Home Inspection Guide for Home Buyers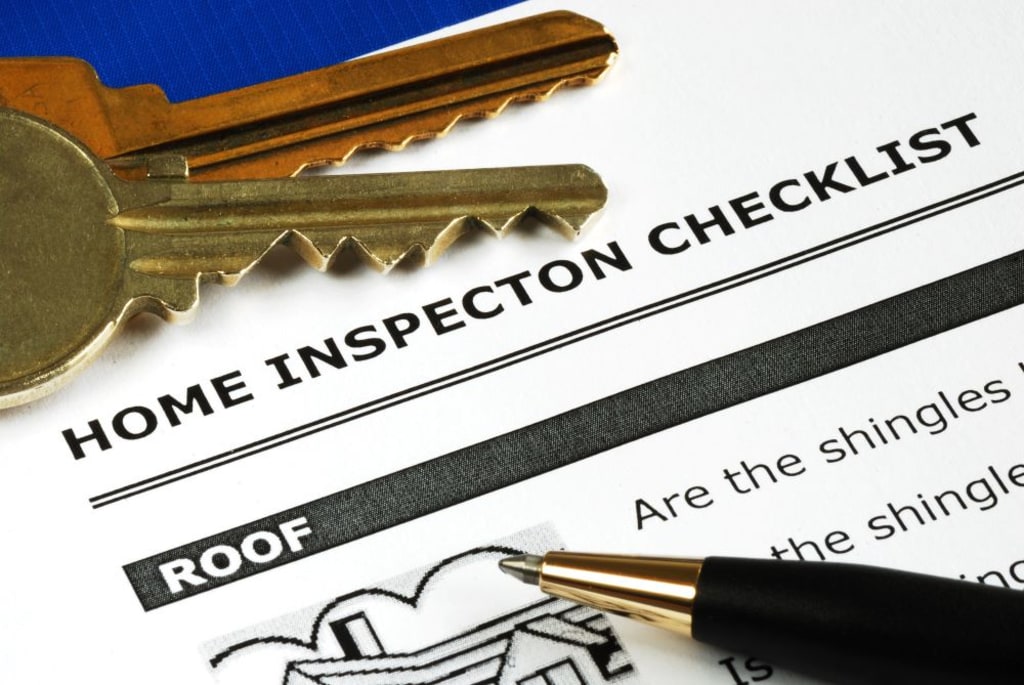 Finally, you have decided to purchase a house, congratulations! But before you sign on the dotted line and get the keys to your new home it is important to get the home inspected. We know that buying a home is a cheerful experience but it can leave you kicking yourself for having made an enormous fault if you don't do the home inspection.
Believe it or not home inspections have the ability to expose issues you never would have noticed. Also, it can require the seller to repair what is needed to be repaired prior to closing. In addition to this, there can also be problems that make you cancel the contract altogether.
At first sight, property inspections can look frightening; it's particularly true if you've not been through this kind of process before. And this is where house inspectors come into play. In line with the experienced buyers, more than one specialist should try to find the defects or faults in the house's construction, systems, and physical elements, like the roof, plumbing, electrical, heating or cooling systems, flooring and, foundation.
Finding a Home Inspector
Indeed, house inspections can put a stop to many annoyances for not just the buyers but also the sellers. Finding a home inspector isn't difficult, but finding an outstanding home inspector might be. You can ask your real estate agent for recommendations of more than a few inspectors. These days, there are a lot of professionals that provide their home inspection services online. Apart from this, you can also request recommendations from your friends, relatives or co-workers. No matter where you get the recommendations, don't forget to ask them if they were happy with the inspector's attention to detail and awareness.
How to Hire the Right Home Inspector
Conducting a home inspection is an important part of the home-buying process, for you and in fact every buyer. It turns out to be very essential to hire the right person for this job. In case, you select a home first, it is understood the time is critical and you may feel stressed and hire the first inspector you talk to. Well, you don't need to worry, the tips below will help you choose the right one. So, let's take a quick look:
Firstly, it is a good idea to carry out your research and make sure you ask the home inspector a lot of questions. Such as their background history, how many years they've been in the business, how many inspections they've done, and what type of report they will make available.
You should try finding a home inspector who has a good familiarity with a home's systems as well as structures. Not merely one this is only familiar with plumbing or electric.
Does the state you belong to regulate home inspectors? If so, then it is vital to seek advice from the state agency in order to validate the inspector's license. On the other hand, if your state doesn't have any involvement in that, you should ask for their credentials which must be from an authorized institution.
According to the experts, you also need to verify your inspector is self-sufficient and doesn't have any link with the property agent or agency that has put up the house for sale.
You should take the time to have a word with multiple home inspectors.
Also, you need to confirm that the inspector is aware of the specific type of house you're planning to buy. There is no question that homes of different ages, designs and materials each have particular threats and offer special signs, symptoms and hints to unknown issues.
Decide on an inspector who is able to deliver a finished report with ample time to examine. What is more, also keep in mind to ask for a digital copy so you can forward it to your agent.
How to Get Yourself Ready for a Home Inspection
Experts always advise to brace yourself for the home inspection. The outcome of the inspection may not be what you were expecting. This is why it's imperative to create a list of things that need to be inspected to ensure you have a clear picture of the home's condition. Your home inspection checklist should include the following:
Roof
Foundation
Rain gutters and downspouts
Structure (brick, wood, stucco, paint)
Attic
HVAC unit, thermostat, ventilation
Waterheater
Appliances
Electric, including electrical panel, power outlets, lighting and light switches.
Plumbing, faucets and toilets
Windows and doors
Walls and ceilings
Flooring
Stairs and railings
Patios and balconies
Sidewalks and driveways
 Basement
Garage
Make sure the home inspector has access to the entire property, inside and out. Make sure gates and doors are unlocked.
Ask for a Home Inspection Report
We know that inspecting the house is just a part of a home inspector's job responsibilities. Once they are done with the inspection, they need to provide you with a home inspection report. The report should list all of their findings in writing along with any photographs they took.
Also, if a real estate agent is involved in they should receive a copy of the home inspection report too. You can either forward it to them or authorize the home inspector to send it directly to them. When you receive it, ensure that you make 2 copies of it. You can use one copy now and keep the other in a safe place – as back up.
It is important to go through the report in detail before making any decisions. Don't be afraid to ask questions if there is something in the report that you don't understand or is not clear. Moreover, it is suggested to take a marker and note the areas of the report that are imperative to you. By doing this, you'll make it easier to refer back to them. If the seller is responsible for repairs the highlighted list can be sent to them. If they're not your agent might be able to use them to negotiate a credit.
How Much Does a Home Inspection Cost?
The cost of inspecting a house will vary. It depends on the size of the home and its location. For the average single-family home the cost is usually between $400-$600. However, for smaller properties like condos or villas it can be closer to $300. If additional inspections are ordered, like a termite inspection it will increase the cost. The same holds to for a wind mitigation report.
Who Pays for the Home Inspection?
For your information, buyers more often than not pay the cost of the home inspection. Still, if you make an offer, you can insist the seller pay for it. Thus, we can say that it is something that can be negotiated.
Every so often, sellers have a home inspection prior to listing the house for sale. And if truth to be told, it can be a great resource, it can give the owner an opportunity to fix problems ahead of putting the property on the market for sale. However, experts suggest that buyers should select their personal inspector, who doesn't have any ties with either the seller or the real estate agent.
Know Everything a Home Inspection Covers
The standard home inspection will cover the basics; foundation, structure, roof, attic, plumbing, electrical, HVAC, appliances along with sidewalks, patios and railings.
Additional testing, such as mold, asbestos and lead may require additional testing. The same holds true for swimming pools, septic systems, chimneys, water drainage and waste systems.
Final Thoughts
There is no doubt a house is one of the biggest, most costly purchases you will ever make. And through a home inspection you can make sure the investment you are going to make is a good one. Some buyers don't think a home inspection is necessary especially when the home is brand new, but inspections are always necessary.