Great Ways to Make Money Online Quickly
Great Ways to Make Money Online Quickly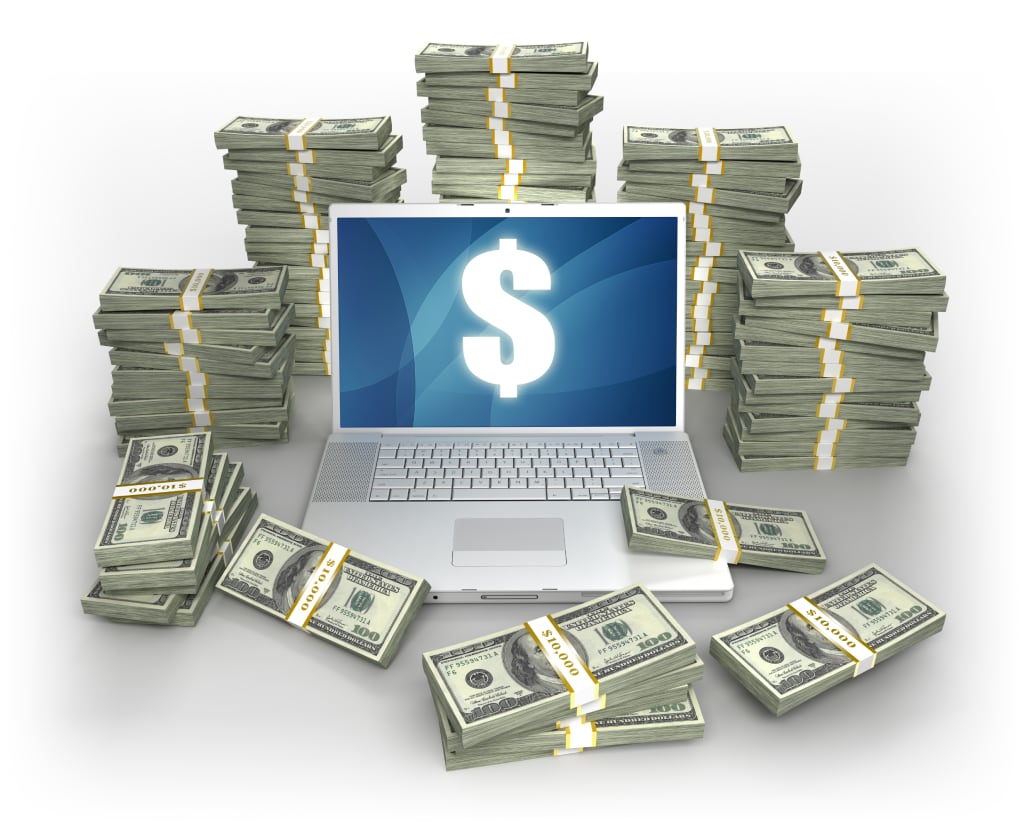 The internet is a great place to earn some extra cash, and there is an abundance of ways to earn money too, so you can find what you enjoy and are passionate about to make the process more enjoyable, here are a few ways that you can earn cash on the internet quickly.
Slicethepie is a great way to earn cash; all you have to do is listen to music, watch advertisements and brand logos, and give your opinion about the piece. By giving positive and negative feedback, you can earn up to $0.30 every review, and they can only take up to 90 seconds and you can finish, overtime, the money will really stack and you will be earning lots of cash! It is also a great way for music enthusiasts to test their knowledge and possibly take inspiration from other small artists that give their songs to slicethepie to be rated. Slicethepie is also free, which means there are no strings tied; however, you need to earn up to $10.00 to make your first withdrawal, but due to the speed of earning, this is not a problem whatsoever. You can join slicethepie by following this link; you can also refer a link to your friends and earn more cash! There are also bonuses so you can earn a bit more after every review!
Rev.com is a website where you are paid to transcribe, caption and translate videos. With transcription, you can earn $1 per minute. Captioning also pays $1 per minute, and by translating, you can earn up to $7 per minute. The more experienced you are at rev and the better job you do, you can earn more money and take up more jobs. You get paid every Monday, and no matter how little you earn, there is always a withdrawal. The longer the videos that you work on, the more pay you get. However, a downside to this is that there is a learning curve and you will need more experience to get better, and it takes a lot of effort; however, it will certainly pay off!
Survey websites are also great. For example, Qmee is a website that gives surveys where you can earn money for a small amount of time. There are different surveys on different topics; furthermore, you can withdraw to PayPal whenever you like, and it delivers instantly to your PayPal account. If you are a charitable person, you can also donate your earnings to the charity of your choice. Furthermore, you also get paid for searches! For example, if you type "dog toys," a green bar will appear on the left, and you can earn money by clicking the link! Qmee is also completely trustworthy and is a great way to earn a lot in a small amount of time. The website is also free to use, so you do not need to pay to use their service,
Another way to earn money online is through dropshipping; this is where you buy an item for a low price and sell for a higher price so you can get profit. A benefit of this is that you do not need to handle any items, you can just order online and ship to your customer's address. A great website for this is Shopify. It has many website templates to choose from, and you can get a free 14-day free trial. A downside is that it costs $29 a month; however, if you are serious about this, you can easily pay this through your profits!
These websites are great individually, however, when they are all combined with each other, you will earn more. If you found this helpful, donating $1 would be appreciated.