Gold medal-winning firefighting robot manufacturers.
robot manufacturers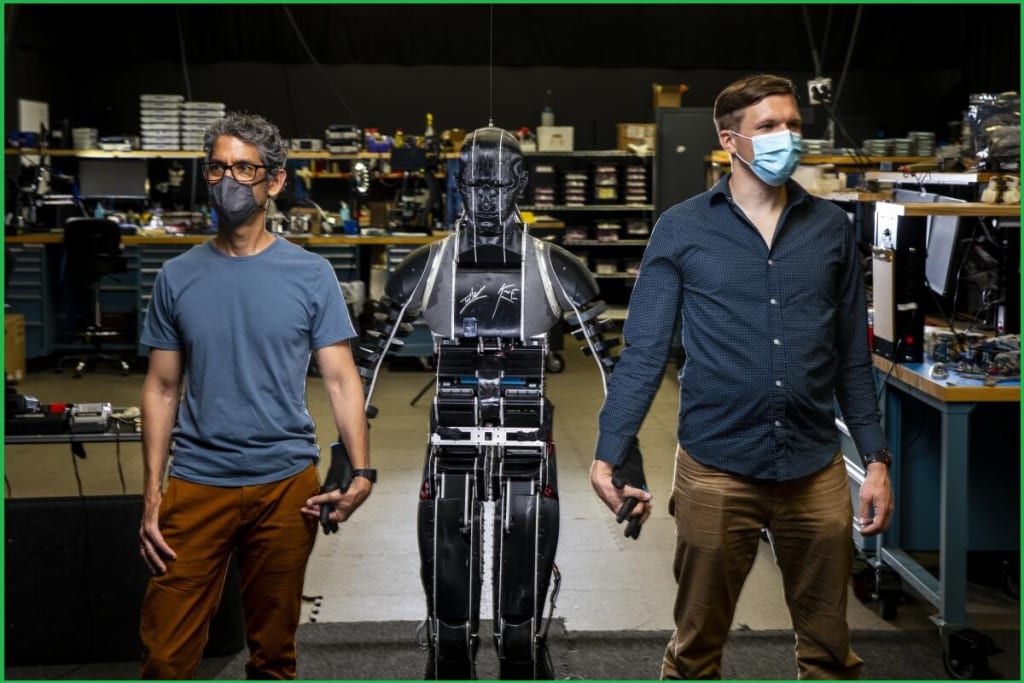 The team was the first to take home a gold medal in the World Invention Competition and Exhibition 2023 (WICE)'s IT and robotics division.
In the IT and Robotics category of the World Invention Competition and Exhibition 2023 (WICE), the Bangladeshi team "Team Atlas" took home the gold award. The Indonesia Young Scientists Association and Malaysia's Mahsha University jointly organised the competition's fifth iteration. 22-26 September —Five tournament categories feature more than 400 teams competing from 20 different nations. Both online and offline participation was available. So, the competition is known as a hybrid model.
What makes Team Atlas unique:
Sunny Zubair, a gold medalist in the Bangladesh Robot Olympiad and a bronze medalist in the International Robot Olympiad, has been fascinated by robotics since his school days. 'Team Atlas' was founded in 2016 by a group of scientific and robotics-minded kids under his direction.
This team consists of 50 students from a range of academic institutions, including North South University, BRAC University, and Dhaka University. Student at BRAC University and Team Atlas founder Sunny Zubair remarked, "My goal was to collaborate with other students who shared my interest in science. Children from elementary schools and junior colleges are also welcome to join our team. Being part of a large team has its benefits, including a considerably richer environment for information sharing and skill application.
Members come from many educational institutions, and their subjects are likewise diverse. Everybody contributes to the team's own lab. The group has been cooperating for a while. has received honours in numerous competitions.
A crew that is very eager to start off WICE 23. Mahsha University is one of the educational institutions using technology in the world, said Fahim Shahriar, a student at Dhaka University and a member of the team, over the phone. Undoubtedly, being the first in such a place is a huge pleasure.
The firefighting robotic arm:
Team Atlas has been focusing on ways to develop and enhance the rescue techniques used in wildfires all over the world. For this, Team Atlas has created a robot. Defender is the name. Shihab Ahmed, an Atlas member and student at North South University, said, "Our robot will immediately detect the source of the fire and try to put it out if there is a fire anyplace. The spread of the fire will then be put out while taking into account its significance. The robot can be remotely controlled in addition to running automatically. In other words, the firefighting crew can operate it from a distance. First aid supplies will be given to trapped individuals by opening the package with the robot.
The robot also has a smoke vacuum, which will assist in sucking harmful vapours containing carbon monoxide out of the tube. "This robot made of aluminium is capable of working at a temperature of about 1000 degrees Celsius," team leader Sunny Zubair continued. Along with this, we also discussed the competition projects we were working on. It could be necessary to send emergency medical supplies aboard a ship that is in need, whether it is at sea or in a river. There could also be a fire. Our ongoing effort also includes learning how to conduct robot-assisted rescue operations to put out flames on ships or perform other rescue-related jobs.
Saiful Islam, a senior lecturer at BRAC University, served as a consultant for the group. In addition, Sunny Zubair (BRAC University), Shihab Ahmed (North South University), Fahim Shahriar (Dhaka University), Mehrab Islam (BRAC University), and Mehran Islam (BAF Shaheen College) are Team Atlas members competing in WICE. The team received online support from Sakibul Ahsan (BRAC University) and Sanjida Siddiqa (Ideal School and College).
Additional Yearly Successes:
Team Atlas has brought a great deal of success to Bangladesh throughout the course of the year. The Indian Institute of Technology (IIT), Kanpur sponsored its annual Techkriti-23 competition in March of this year. A total of 1500 contestants from various nations competed in the Technovation category, with Team Atlas taking second place.
One of the biggest robotics events, the World Robotics Competition 2023, took place in India in July. The World Cup of Robotics featured more than 300 teams from 22 nations, including the US and Russia. Team Atlas finished in second place, demonstrating the talents of their custom robot.
Conclusion:
In conclusion, the creation of a fire-fighting robot that won a gold medal is a remarkable accomplishment that emphasises the critical importance of innovation and technology in resolving real-world problems. This accomplishment is a result of the team's hard work, knowledge, and innovation in building the robot. The robot's success in a competitive environment serves as a testament to how useful it may be in defending property and possibly saving lives in emergency scenarios. This success serves as an encouraging illustration of how robotics and engineering may be used for the greater good, fostering safety and security in our communities. Additionally, it promotes additional research and development in the area of autonomous firefighting technology, ultimately resulting in a more secure and robust future.
About the Creator
I am an online article writer, I write all the new events that happen around me, I share my life experiences, especially focusing on health, I hope you can get some good information from my blog/article!
Reader insights
Be the first to share your insights about this piece.
Add your insights