Gifts for the Girlfriend That She Will Appreciate
Really Good gift ideas
It is time to have a great list of great gifts for the basic white girl. From Starbucks to flannel shirts this is the list that can be used for Christmas or even her birthday. This list was made for people who are terrible gift-givers and it will save your future butt. This list was made by yours truly, a basic white chick.
1. Starbuck tumbler or Gift card. Now, gift cards are a little insensitive gift to give, it is not even personal, but if you are doing a work Christmas gift-giving thing, then it is so perfect that anyone who gets it will appreciate it, but if you want to make it more personal, then a tumbler or travel mug of some sort from Starbucks will do the trick.
2. Taylor Swift's Album Folklore. This gift is to die for, imagine listening to her soothing voice and the acoustic guitar in the background while driving your old Volvo or while doing your painting craft and you have the notes floating behind you. It really is a great gift for the music listener in your life.
3. A fancy notebook. Whether this girl is a student or just someone stuck in quarentine and who likes to keep a journal a coiled notebook will be a beautiful gift that at one point she will use either to doodle in, write notes in, or perhaps journal in or write her next big novel. A fancy notebook is the way to go.
4. Brunch. Mmm gifts don't always have to be a material thing, it can be as simple as taking her out to brunch and having a good time, drink some mimosas, and enjoy some good old-fashioned bacon and a great milkshake to enjoy.
5. A cross-stitch kit. During the pandemic, this is a good thing to keep your white basic girl busy. It is fun to do when she needs to float solo for a night. Of course, there are many fun and cute patterns that she will enjoy.
6. A scented candle. A way to relax and have the room smell like magic a scented candle will be the perfect gift. Bath and Body works candles can sometimes be too powerful a scent, so I recommend going with a softly scented candle from Home Sense or if you want to get really personal, you can make your own candle with a kit from amazon.
7. A sweatshirt. Yes, girls like to be beautiful, but there are days where we white girls just...can't and we need that sweatshirt to cuddle up on the couch and watch all the holiday hallmark movies on Netflix.
8. A Spa day. Oh yeah! That would be amazing especially if you are a man and this is a list for your girlfriend, if you do a spa day together she will be relaxed and happy because she got to do it with her man. However, if you are looking for a cheaper option. You could light some candles and give her a massage using some scented oils, she will appreciate that even more.
9. Take her horseback riding. If she is a horse lover this gift will sweep her off her feet. Take her horseback riding in the mountains, enjoy a good view with your girl and you will see her face light up when she rides.
10. If this girl is an avid reader get her a great historical fiction book such as "The Dress Makers of Auschwitz". Or even "Wild Women In The Blues" could be an interesting read. Memoirs can also be interesting like Rick Mercer's book that I believe was recently released.
11. For the fur lover girlfriend, get her a kitten or a hamster. Hamsters are probably the cheaper option, plus they're cute and funny and might drive you crazy with their squeaky wheel, but it would be a great companion to keep around. Kittens are adorable and fun to have around and not very high maintenance.
12. A cozy mug. A mug that you can steep your favorite tea in would be perfect. On a cold day, you can make your own hot chocolate or mocha and enjoy it by the fire topped with marshmallows.
13. Now, if you are in a committed place in your relationship and you think it is getting serious, it is time for...the necklace. This is the necklace she will probably wear for a really long time, she will wear it on every occasion and probably every day. Only get this gift if you truly love her otherwise just stick with a fossil bracelet or some simple earrings.
14. A fossil bracelet is very nice. Specifically, this one...the fun layers and the fact that it is adjustable, so it is easy to take off one-handed.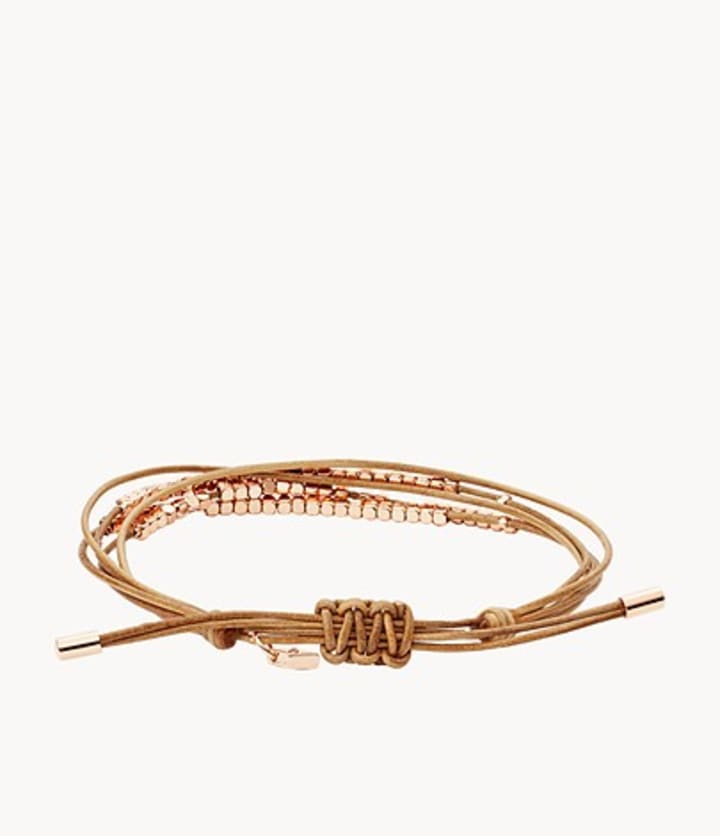 15. A great gift would also be a custom-made phone case with the two of you in it. It shows that you really care and that you have a great time together. But it will not be exactly like this one...