Getting Your House and Pet Ready for Guests
With a little preparation, you and your pet will be ready to welcome company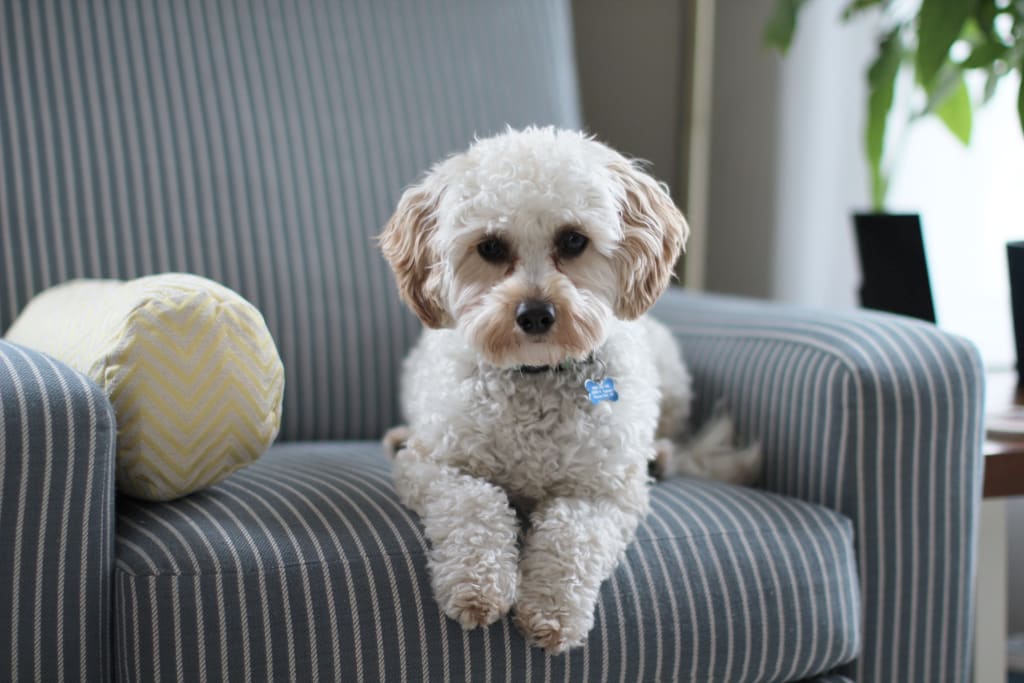 Getting your home ready for company is a fun but busy task. If you have a pet, your to-do list will have some added items. Read on to learn how to prepare your house and pet for guests.
Clean the House
You will probably want to do some cleaning before guests arrive. While you don't have to go overboard, putting in a little extra effort will make you feel better about your home and your company will appreciate it. Spend some time putting fresh sheets on the guest bed, dusting shelves and window sills to whisk away pet hair, carpet and rug cleaning to take out any stubborn stains, and wiping out the refrigerator. Adding fragrance with air fresheners or candles will make the house inviting.
Freshen Up the Guest Bathroom
If your guests will have their own bathroom to use, remove any personal items like toothbrushes and medicine from cabinets and countertops. Wash the shower curtains and hang fresh towels. Stock extra tissues and toilet paper. A basket filled with toiletries is a nice touch; add scented soaps, dental floss, shaving cream, body wash or any amenities you think your company would appreciate. Providing a clean bathroom with plenty of supplies will make your guests comfortable
Keep Meal Plans Simple
While it may be fun to plan some special dishes to serve, make sure meals don't take too long to prepare. Once company arrives, you may not have time to spend hours in the kitchen while you're attending to them. Cooking and freezing meals ahead is a great way to save time. If you're cooking while you have company, share the work with your guests. Cooking together is fun and gives you time to chat while everyone lends a helping hand.
Be sure to ask ahead of time if your house guests have favorite meals or beverages you can add to the menu. Cooking some of their well-liked cuisine will make them feel at home. Also, check to see if anyone has special dietary needs or food allergies so you can accommodate them.
Plan Some Down Time
You will likely want or need to have certain plans while your guests are in town, but be sure not to fill their itinerary from sunrise to sunset. Give them time each day to be spontaneous or visit places they want to see, either with you or on their own. Also, let your guests have some time in the morning to prepare for the day at their own pace, and a couple of hours in the evening to unwind. A little breathing room is good for everyone.
Give Your Pet Privacy
Your pet may not be used to having extra people around the house. For some, the new smells and extra commotion can be very unsettling. Your furry family member will appreciate a quiet corner or room in the house where he can escape. Set up his crate or pillow in an undisturbed area, such as a laundry room, and give him some of his favorite toys, chew sticks and treats. You may need to close off the area with a door or baby gate if your pet is feeling very anxious.
Be sure your pet is supervised when interacting with visiting children. An anxious animal may behave in different ways than usual. If your pet is very stressed by the presence of company, ask your guests to give him some space and time to adjust.
Take Your Pet for a Walk
If your pet is used to taking a daily walk, make sure you build time in your schedule to keep him on his routine. If having guests around the house is creating energy or anxiety, walking or playing will help release built-up tension. Take an extra trip around the block or play fetch in the backyard. If your pet and guests are getting along, they may enjoy entertaining your furry family member. A tired pet is a good pet — after a workout, he will be more relaxed and apt to snooze.
With a little preparation, you and your pet will be ready to welcome company and make everyone feel right at home.