FHA Loan Pros & Cons
What You Need to Know About FHA Loans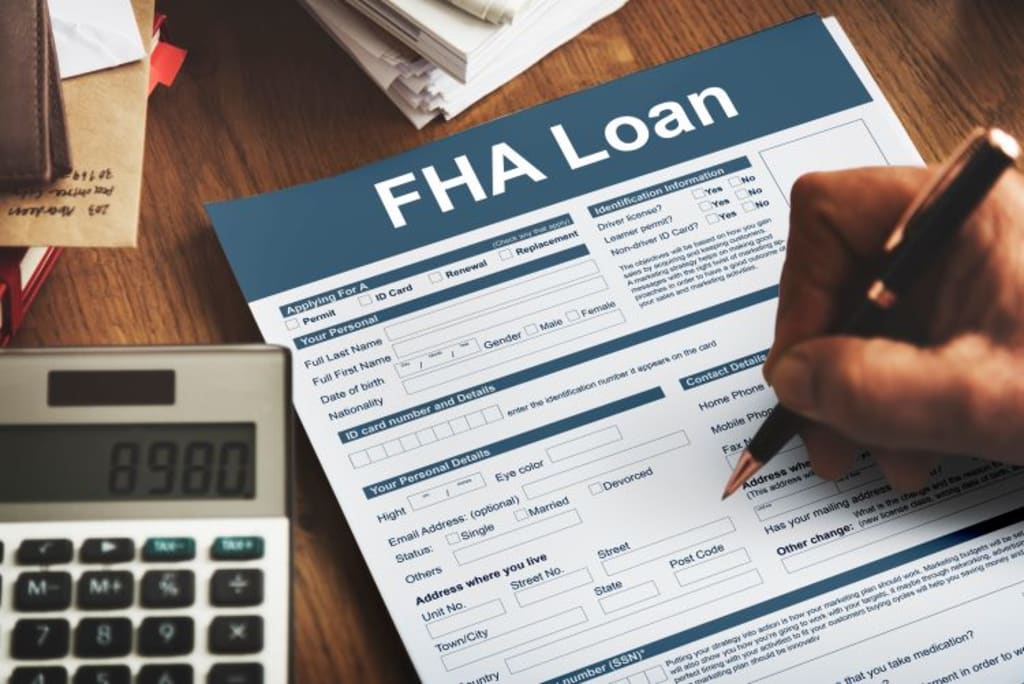 When deciding to buy a house, one of the most important decisions you need to take into consideration is getting a loan. Most people don't have a lot of money for an upfront payment. So loans have become a necessity for most of us. However, what can you do if your credit history is not stellar? Or if you cannot afford to pay a huge 20% upfront payment? The great news is that the government offers FHA loans or Federal Housing Administration loans.
Despite the powerful benefits these loans offer to first-time homeowners, they also come up with certain risks. Moreover, FHA mortgage loans are vastly misunderstood.
Below, we'll try to shed some light on these modern types of home loans. This will help you make a well-informed decision if decide to go this route.
So what is an FHA Loan?
FHA Loans offer mortgage insurance to all homebuyers in the US. According to FHA standards, each loan is insured by the state, minimizing the financial risk of lenders. Since being introduced in 1934 by the US Congress, FHA has been used by tens of millions of Americans. In 2019, it insured over 34 million properties all across the United States.
In case of a homeowner's failure to pay the mortgage, FHA insures the lenders. The state pays the lenders the money owed by the homeowner.
Pros of FHA Loans
One of the main benefits of FHA loans is that you can get a new home for a low 3.5% down payment. That means if a home is worth $300k, you only need to pay around $10k upfront. Conversely, some traditional loans can require an initial payment of 20%. This makes FHA loans highly attractive for newly-wed couples, graduates, first-time homebuyers, or anyone else who cannot afford a 20-25% down payment.
Another benefit of FHA loans is that it gives a second chance to people who can't apply for a conventional loan due to personal bankruptcy or foreclosure. There is a minimum credit score requirement in place, but it is very low in comparison to other loan products. Most FHA lenders accept liability from homeowners with a credit score of under 620. Even borrowers with a debt-to-income ratio of over 42% can benefit from FHA loans.
Even if you have no credit history, you may still qualify for an FHA loan. Moreover, some lenders even allow for financial help from others. In other terms, you can ask your parents to vouch for you with their finances, or at least with some of their finances. A non-occupying co-borrower is also accepted, meaning that parents or friends can help you get the loan by supporting it with their assets or finances.
Cons of FHA Loans
In terms of disadvantages, FHA loans are limited to a certain amount. FHA single-family homes are limited vary county to county.
Of course, one of the biggest disadvantages is that you may end up paying a higher interest rate for your loan. If you are financially capable of paying a 20% upfront cost, that could help you cut down your interest rate by over 30%.
Another drawback of FHA loans is that you need to pay 1.75% of the total amount in insurance. You cannot cancel the annual mortgage premium. Conversely, you can cancel the insurance premium for a conventional home loan when you dispose of enough equity.
Final Thoughts
In the last few years, specialists agree that the cost of FHA has gotten higher than the cost of conventional insurance. Loan officers are now telling their customers to go with a conventional loan if possible. In case they cannot do that, then an FHA loan could come in handy.
While FHA loans are extremely easy to qualify for and can be used by anybody, they are not always the best choice especially for those who can afford to put down 20%. However, FHA loans are definitely a viable choice for graduates, people with a low credit score or homeowners who had a foreclosure or personal bankruptcy.
Additional Real Estate Advice from Top Professionals
Thinking about buying a fixer-upper? Whether you're a first-time homebuyer or have purchased many homes throughout your life buying a fixer-upper can be tricky. This is why it's imperative to hire a time Realtor in your area to walk you through the entire process.
If you're thinking about purchasing a home with an out of area Realtor you might want to think again. One of the biggest mistake home buyers make is not using the wrong agent or no agent at all By hiring a local Realtor they'll be able to walk you through the entire process from start to finish and you'll be able to avoid many pitfalls buyers make.
Is buying a brand new home something you've always dreamed about? If so there are several questions to ask when buying new construction. But first and foremost you'll need to determine if it's the right option for you.
Uncertain about obtaining a mortgage? Don't let the mortgage myths that aren't true scare you away from buying a home. There are so many great loan programs available and oftentimes buying is a lot more cost-effective than renting.
FHA Loan Pros & Cons | What You Need to Know