Everything You Should Know About Sterling Silver Jewellery
Sterling Silver Jewellery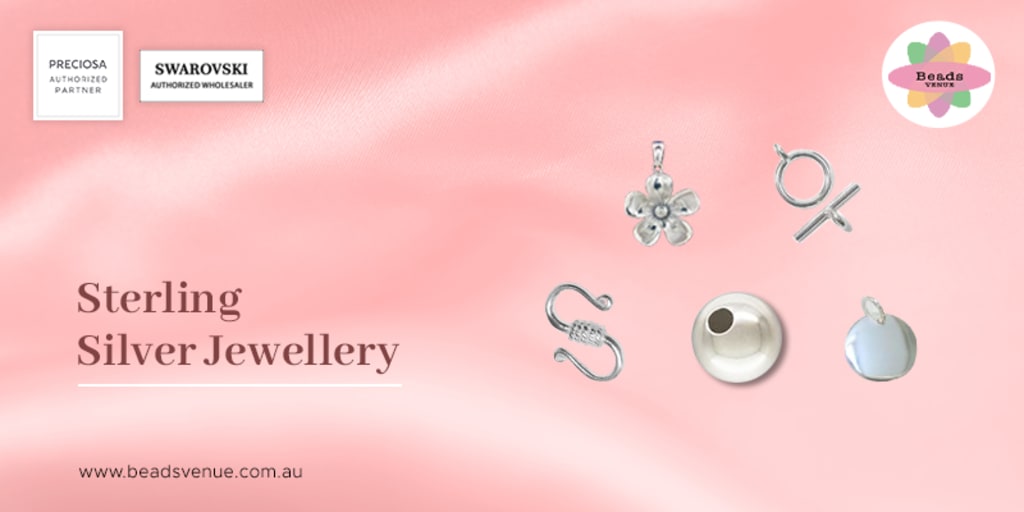 The use of versatile and beautiful metal - sterling silver in the creation of unique jewellery has gathered the interest of many. Sterling silver has been in the limelight and loved for centuries. However, there are a lot of questions that raise curiosity among jewellery enthusiasts and metal lovers. So, it's time to read the entire article, bid adieu to your curiosity, and shop sterling silver jewellery online.
History of Sterling Silver
The history of sterling silver has its roots attached to the 12th century in none other than England, where the metal was used as currency. Even back then, the metal/currency was known for its purity and quality.
By the 14th century, sterling silver was popular for creating goblets, candlesticks, cutlery, decorative objects, and more. In the 16th century, the British government started regulating sterling silver production, demanding that every silver item be manufactured from a minimum of 92.5% pure silver. It is the standard for sterling silver, which is still used today.
In the 18th and 19th centuries, silver jewellery was commonly used to display one's social standing and wealth. Finally, in the 20th century, people started using it widely for jewellery-making, and it has remained a popular choice ever since.
Hallmarks of Sterling Silver
Sterling silver jewellery or silverware contains hallmarks indicating their quality and authenticity. The hallmarking process includes stamping several marks on the silver jewellery or item, which generally includes the standard mark, maker's mark, date letter mark, and assay office mark.
The maker's mark recognizes the manufacturer of the item, whereas the 925 standard mark states the item is manufactured from 92.5% pure silver. The date letter mark displays the year the item was marked and tested, whereas the assay office mark indicates the office where the silver item was assayed. Apart from these, you may find additional hallmarks like a duty mark indicating the tax was paid or a sponsor's mark displaying the company who sponsored the hallmarking of the item.
Common Uses of Sterling Silver in Jewellery Making
Sterling silver jewellery is available in a variety of designs and styles. Some of the most popular use cases of sterling silver in jewellery making are:
Sterling silver bracelets
Sterling silver charms
Sterling silver earrings
Sterling silver necklaces
Sterling silver rings
The biggest reason behind sterling silver jewellery's popularity is its durability and affordability, making it a popular choice for occasions as well as routine wear.
Caring for Sterling Silver Jewellery
Even though sterling silver as a metal is long-lasting and durable, it demands care to maintain the metal's beauty and shine. Some tips to care for your favourite pieces of sterling silver jewellery are:
Clean your jewellery regularly to remove oils and dirt accumulated on the surface. It is best to use a special jewellery polishing or soft cloth to gently clean the silver. Don't use abrasive brushes or cleaners to save it from scratches.
Keep the sterling silver jewellery in a dry and cool place like a pouch or jewellery box when not wearing it.
Don't expose sterling silver jewellery to chemicals like chlorine, hair products, and bleach. Make sure to remove the jewellery before showering or swimming too.
Your skin's natural oils can help prevent tarnishing and make it look shiny and bright. So, wear it regularly.
Take the jewellery for a professional repair or cleaning if it is damaged or heavily tarnished.
Wrapping Up
The sterling silver trend will stay for centuries. Before you lay your hands on sterling silver pendants in Australia, it is great to have some insight into the metal's history, hallmark, care instructions and uses to help you make an informed decision.
The product information mentioned in this article is both accurate and up-to-date, some information may be subject to change.
About the Creator
Beads Venue is your one stop online beads store in Sydney, Australia. It offers imported beads and gemstones from all over the world that includes handcrafted, collectable & unique beads.
Reader insights
Be the first to share your insights about this piece.
Add your insights