Creating Great Moments For Real Estate Investors
Real Estate Sector Keeps The Stage Set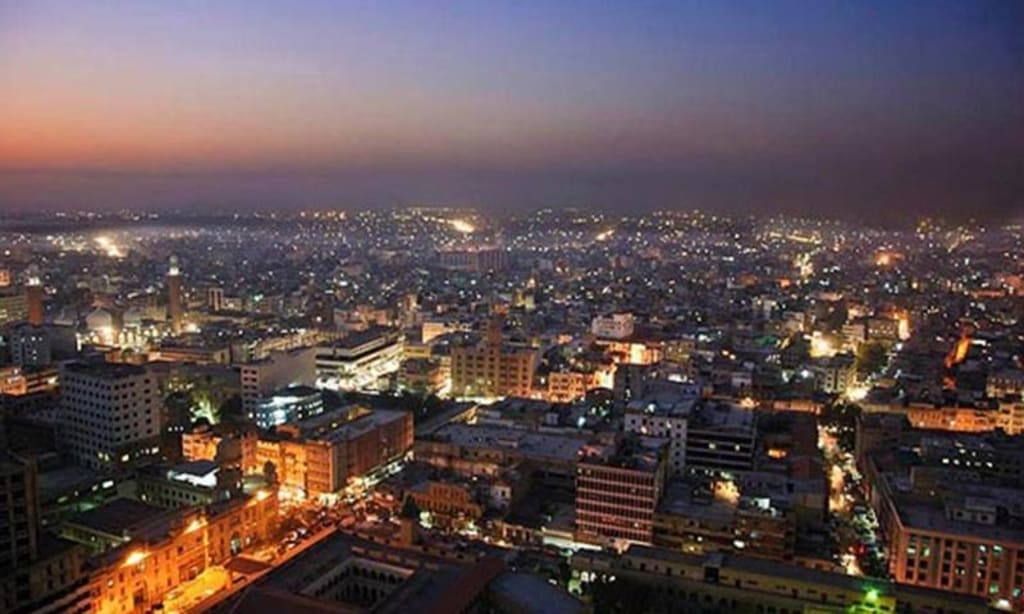 Great moments are born from great opportunities. The real estate sector is steadily giving back more and thus creating great moments for the investors by delivering great investment opportunities. Under the dark clouds of coronavirus, all economic activities seem to be suspended in one way or the other.
This lockdown has put many in indecisiveness, anxiety, and stagnation causing lack of ideas and growth. Despite this, there is some good news for you. You might be ignoring the potential of the realty sector. Plots for sale in Bahria Town Karachi and Lahore are in line with the demand for residential and commercial land, and the serious buyer is doing the activity.
What Does A Negative Real Interest Rate Mean?
A few months ago, it was hard to think that all savings and bonds kept with the financial institutions would yield negative returns. Today, it is happening evidently. The nominal interest rate in Pakistan is 8%, but the real interest rate in negative now.
Previously, the banks used to pay you for keeping your deposits, but now you have to pay the banks for keeping your deposits. It is therefore abnormal for the people to keep their money blocked in the banks for nothing. Consequently, the investors have withdrawn their liquid from the banks and are putting into the real estate market that is offering much more rate of return.
Real Estate Sector Is A Safe Investment Area
In the absence of volatility, investors find themselves unable to put their money into some project where they could get lucrative returns. The individuals, who prefer safe play, invest their money in real estate: plots, houses, apartments, and shopping malls.
Owing to the lower rate of interest, the real estate sector has opened up new avenues for investors. According to the report, banks in Pakistan could lose 29 percent of its investors, and this money is supposed to circulate in the real estate sector.
Real Estate Is An Ever-Expanding Sector
In spite of several economic barriers exposed by the coronavirus, the realty sector is still progressing. Known for its quicker liquidity and positive growth, this investment sector is attracting potential investors these days. Interestingly, when whole sectors of an economy are squeezing and downsizing, this is the only sector that is moving forward by creating opportunities for the investors. But, how? There are a few reasons behind this.
• A decrease in interest rate leading to low returns offered by the banks
• Huge incentives offered for realty sector by the government
• A wave of economic uncertainty in all other sectors
• Stagnant and rapidly falling stock markets
Investors Are Taking More Interest In The Property Market
Due to the aforementioned reasons, investors are more inclined towards the real estate sector. This inflow in the realty sector has caused considerable momentum. Besides, premium discount offers are being presented by most reliable housing societies. For example, Bahria Town Karachi is presenting several plots, both residential as well as commercial, for amazingly affordable prices and plans.
Great Opportunities In Bahria Town Karachi
Bahria Town Karachi is a hotbed for lucrative returns. It is known for its credibility, luxury, and reliability. Huge opportunities for earning acceptable ROI are available in Bahria Town Karachi.
The plots, either residential or commercial, are easier to acquire in the town. Fewer legal requirements along with expert realty agents, who are one call away, are the modeling features of Bahria Town Karachi.
The real estate in Bahria Town Karachi can be pictured in the following manner.
• Mesmerizing locations
• World-class amenities
• Variety of residential buildings
• Developed residential and commercial plots
• Quick virtual tour of the whole facility
• The rising rental value
• Continuously uprising demand
• Quick liquidity and resale
• Affordable payment plans
• Quick transfer of property
Recommendations From The Real Estate Experts
While there is a lack of returns in any other sector, it is high time to invest in real estate. Being a prudent developer, Bahria Town Karachi is the best place for high valued investment. This investment will not only protect you against inflation but also will give you substantially high returns with ease of liquidity in this time of uncertainty.
Ali Saqlain Real Estate & Builders is the first registered property dealer in Bahria Town. They have experienced consultants and more real estate inventories, sufficient to take you to the final investment decision. They are reliable professionals and are known for creating great moments for real estate investors.