Building a Sustainable Garden Regardless of Space
Garden Living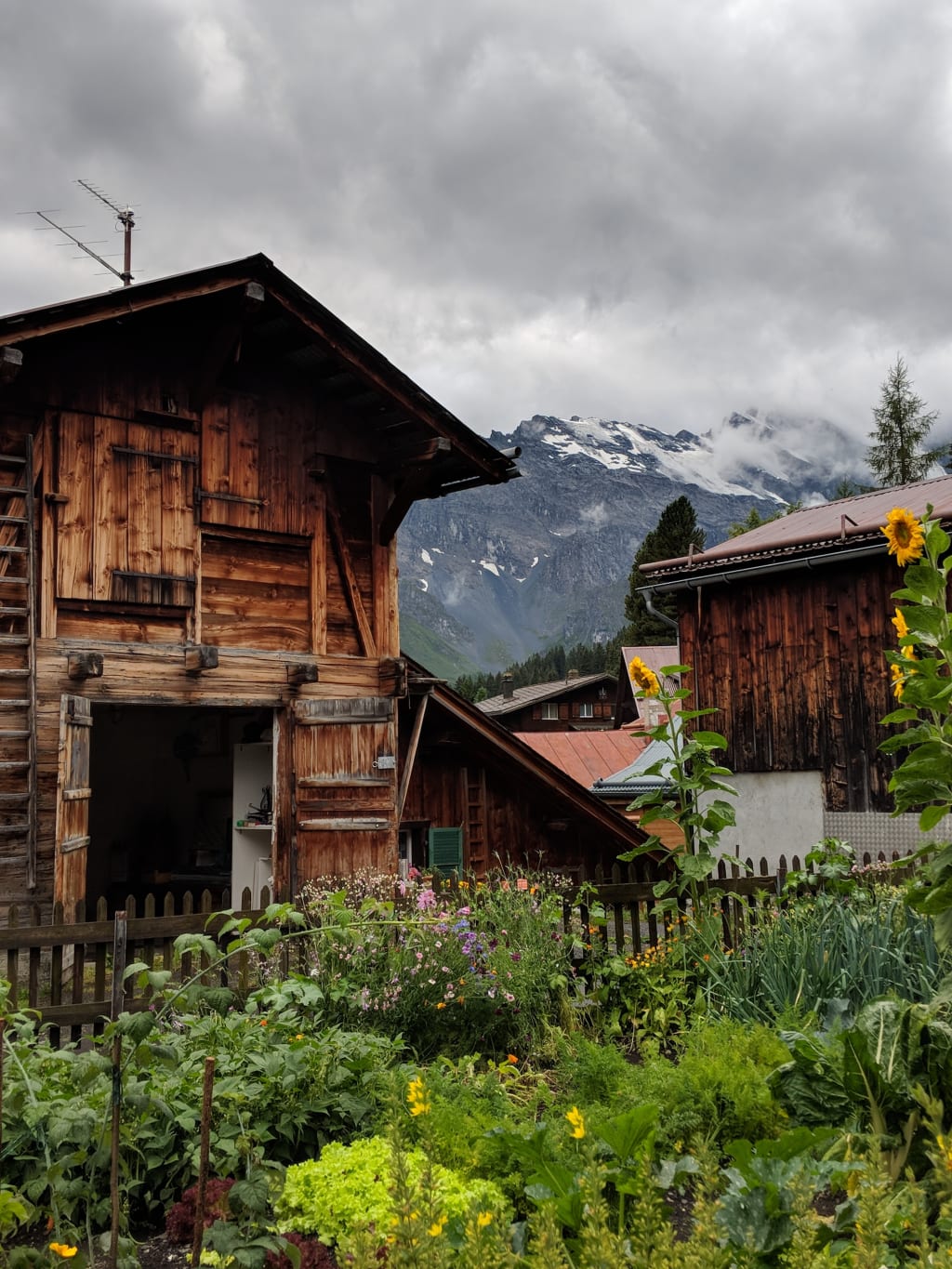 The year 2019 was a lousy year for a lot of folks, couldn't wait for it to be over and the new year 2020 to begin. New beginnings, things will be much brighter and all that bad luck can stay in the old year, not looking back and then...WHAM!! What the heck happened?!?!?
In my gypsy, hippie, bohemian lifestyle including and not forgetting I am labeled an introvert, nothing! All was great in my World. But the World around me was crumbling and it somehow was entering into my quiet, peaceful World causing chaos that was quickly starting to impede my safe circle. I don't understand all the craziness...I just want everyone to be patient and stay safe, why is that so hard?
I saw people clambering for toilet paper and paper towels, our beautiful and fragile seniors crying as their affordable food was being hoarded, babies without diapers and wipes really threw me for a loop! I was definitely born in a different time. In my time our Seniors are just as important as our children. I used cloth diapers and wash cloths for my kids 37 years ago. But I think what really blew me away was people worried that there would be a shortage of food. I have a whole garden at my disposal in my back yard. Not going to starve and plenty to share.
Good things are happening to our Earth right now due to this SIP virus. The sky is blue, the Oceans are breathing, Canals and rivers are seeing life that was clouded by pollution a year ago, wild animals are coming out to roam, and it is a beautiful sight to witness. We need to change our everyday habits to continue the healing of our Earth. We need to plant trees and gardens so she will continue to breathe and heal.
We need to learn to embrace our trees, our oceans and rivers, respect the wildlife that lives in the shadows of man. Learn to be sustainable outside the wallet and supermarket. Live with intent.
Being a tree hugging, barefoot in the garden, hands in the dirt type of girl I always dreamed of traveling the World building gardens. I think everyone should have a space regardless of square footage to build a worthy garden. From the smallest of patios to acres, this is your space to provide, even if for only you.
So let's get started on building a healthy, sustainable garden. But 1st thing is 1st...we need a plan! How much space do you have? Remember those little starters grow either tall, wide or on a vine that would need a trellis. Are you going to germinate seeds or purchase starters? Also to think about is if you have space for a few chickens?...everyone loves fresh eggs!
I prefer purchasing organic non GMO seeds for my starters. I start them early indoors and plant in Spring after frost. I shop a few outlets depending on availability such as edenbrothers.com, groworganic.com, and seedsavers.org . Wonderful selections of veggies and plants and some Heirloom seeds as well.
Raised beds and pots are perfect for tomatoes and root veggies. A hay bail is great to grow potatoes, and window pots in the kitchen whether on counter or hanging is ideal for an herb garden and always at your fingertips when cooking.
Compost bins come in all sizes and another way to help our Earth. Starting a worm compost is a wonderful way to teach the kids! Worm composting bins are fairly inexpensive or you can use a plastic bin you may already have. Remember NOT to include meat, dairy, oils, bones, onions or garlic. DO INCLUDE coffee grounds, green lettuces, carrots, all that good green stuff, and if you have chickens...manure!! It's all good!
Chickens! I ask again, who doesn't like fresh eggs over store bought? Couple things to consider before picking up a couple chicks! If not on a farm or homestead you need to check with the City or Town if backyard chickens are allowed. In most neighborhoods, Roosters most definitely are not. You will need a chicken coop to keep your hens safe at night so they can roost and a safe place to lay those tasty eggs. You can DIY or purchase pre-made at most feed stores and online. Free roaming chickens are lovely because they eat all the insects hiding in the area but you may not have the option and most Coops have runs.
For smaller spaces such as an apartment where you live on the 15th floor, vertical gardens are the new greatest thing and a fabulous addition to some pots! Many options from purchasing online or if you are really getting into this DIY mode...pvc pipes and a drill is all you will need! Pinterest has many good ideas on how to build in an hour by yourself!
What if you want to go away for the weekend or just forget to water? That is okay, you don't need to watch your garden grow, but I recommend you do! Irrigation comes in many forms, from a watering ball, a 2 liter coke bottle or a sprinkler system is an easy fix. Aqua globes are filled and spiked into pots, water is dispersed as needed. You can also screw a two liter bottle onto a watering spike and it works the same as the globe. A drip irrigation for pots is a long term forget about it solution. In any solution provided you can enjoy life without worry of plants needing watering.
At the end of the season you will have this amazing crop of vegetables and you'll be asking yourself..."what am I going to do with all this food?" Good question! Share with neighbors! Even better work with your neighbors to build a community co-op! One grows the lettuces, another the tomatoes, maybe one does the root vegetables, etc. then share! Nothing greater than sharing the crop and feeding your neighbors. Learn to can! Remember Grandmas pantry with perfectly lined jars of preserves and pickled vegetables?
It's time we get back to those days of self sustainability. A very easy and relaxing hobby to feel the dirt in your hands and it will even lower your blood pressure and clear your mind. Happy gardening!
"One thing I know for sure: we are meant to enjoy each day we spend on Earth, which happens quite naturally when you nurture a garden" -Barbara Pleasant