Best Lifehack Instagram Accounts You Should Follow Now
Failing at life? Need a hack to get ahead? If you want to learn how to do everything in life better, these lifehack Instagram accounts are must-sees.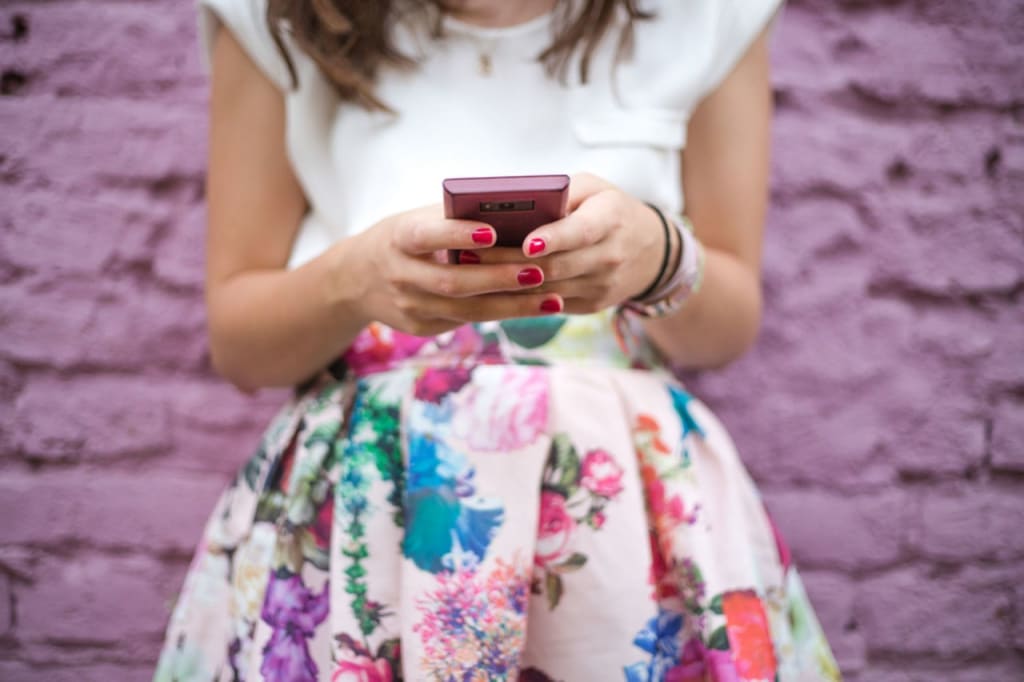 Lifehacks first became popular during the early 2000s, when people were amazed at the wealth of information on the net. Everything became easier to do, and everything seemed possible. These days, finding good lifehacks has become easier than ever before.
If you love the idea of making the more tedious aspects of life easier to cope with, then you're in luck. Social media has made it easy for people to share tips, tricks, and hacks for just about everything you could ever do in life.
Instagram has seen a huge growth in helpful accounts that want to teach you how to live life better. Here are some of the best lifehack Instagram accounts to follow right now.
Lifehack is the OG of lifehack Instagram accounts, and has gained a total of 5.2 million followers. Run by a Helix Promo, this account is all about bringing video tutorials of lifehacks that run the gamut from art to pet care, and everything in between.
No matter what kind of lifehack you're looking for, this Instagram account will probably have at least one solution to a problem you didn't even know you had.
Lifehacks is the sister account to Lifehack, and runs as a backup to the original. Like Lifehack, Lifehacks has video tutorials about how to do everything better with ease.
Not as many people know about Lifehacks compared to the main account, but still, at over half a million followers, it remains one of the most popular lifehack Instagram accounts on the net.
Did you ever have a little bit of extra time that you wanted to kill, but never really knew what to make? 5.Min.Crafts is one of the top lifehack Instagram accounts you should be following, then!
Each post they make is a quick tutorial on how to do a craft that takes only minutes but looks wonderful. The tutorials are easy to follow, surprisingly useful, and will make people think you're Martha Stewart.
Most people have at least one friend who knows how to do everything in the kitchen. They can tell you how to declutter your home, how to clean and polish silver, and also how to be eco-friendly. For those of us who don't have that friend, there's The.Crafty.
This is one of the best lifehack Instagram accounts for people who need cleaning tips, quick tricks to save your stuff, and low-cost ideas that can make life better, one tweak at a time.
Everyone has stuff in their homes that they don't really use, and if you're like most people, you hate throwing it out because it's wasteful. Diplycrafty is awesome when it comes to helping you find use for all the little knickknacks in your home.
When they're not showing you cool ideas, they're focusing on amazing artwork by people who know their way around a craft kit. Either way, their posts are incredibly fun to watch and educational in a useful way.
As the tagline suggests, BuzzFeedNifty is a subset of the publication, BuzzFeed. You might not feel like BuzzFeed is a good source of news, but we'd be lying if we didn't admit that they had one of the best lifehack Instagram accounts we've seen.
Great tips, world-class videography, and things you never even would have guessed would work are what make this a great choice.
Craftydiply is the sister account of Diplycrafty, and as you'd expect, the lifehacks are just as great as always. From what we've noticed, Craftydiply is ever so slightly more craft-oriented than Diplycrafty.
If you're interested in making more items for your apartment or just getting the most out of the stuff you have, this is a great account to follow—just like Diplycrafty!
Love seeing lifehack Instagram accounts that have a flair for fashion and recommending realistic moves? Then you'll quickly understand what makes Tips_And_Tricks_Fabiosa such a great Instagram account to follow.
Anyone who needs help looking a little bit better in their clothing should follow this account. Everything from clothing maintenance, to wearing it right, to DIY-ing your own cool gear is covered in this social media feed. Stay fabulous...or fabiosa!
Fabiosa doesn't stop with the fashion, and their second Instagram account is proof of that. This video-oriented Instagram gives you play-by-play lifehack videos that give you scoops on everything from clothing maintenance to clothing care.
If you have a pesky stain, shoes that won't let up, or want to save your clothing, Fabiosa.video is a great place to figure out what you need to do to make things work out for you.
Culinary aficionados will definitely love any lifehack Instagram accounts that are like Lifehackdaisy—but why settle for a facsimile when you can have the real McCoy?
This nifty account is part food porn, part life-saving tips, and all genius. You'll love the videos, the shots of cake, and the way that life becomes easier than ever before when you follow these hacks.
If you've noticed a trend with lifehack Instagram accounts, you're not alone. It's pretty clear that videos are what people love to see when they're searching the net for cool lifehacks to try out. Lifehack.Videos is perfect for the person who loves their tutorials in video form.
Everything from cool cleaning tips to minute-long art projects are featured in this account. If you're a fan of lifehack videos of any type, you'll find at least one or two posts you'll love here.
People who love cleaning tips or just getting more use out of the tools they already have need to check out LifehackHub. This Instagram account offers plenty of cleaning tips, serving tips, and more—all ready for you to learn!
Cool tools, inventions, and awesome ideas are all here. Even if you're not usually a "lifehack" person, you'll love LifehackHub's unique take on the world.
Power Vision Go might be one of the quirkiest lifehack Instagram accounts to make it on this list, but that's why everyone likes them. This video channel features pet hacks, candy hacks, toy hacks, and other lifehacks that involve adding fun to your life.
Bright, colorful, and undeniably strange at times, this is one Instagram account that will add color to your life in ways that most others will not.
Yes, it's true. One of the best lifehack Instagram accounts is actually from a YouTuber. This colorful account doesn't have many posts, but has already gained a strong following thanks to the YouTube account associated with it.
The tricks are pretty cool, and the comments are pretty epic. GenesisTV_Official is worth a looksee if you like budding artists who have good potential to grow quickly if they pick up the pace of content.
JungleNailedIt is made by Jungle_Creations, the owner of some of the largest kids and crafts-based communities in the world. As you can imagine, this means that Jungle really knows how to throw down in the world of lifehacks.
Whether you want cool crafts, cleaning tips, or a little inspiration for your next project, it's clear that few lifehack Instagram accounts will be anywhere near as thrilling as JungleNailedIt.