Beautiful Backyard Cheap Patio Paver Ideas
Brighten Up Your Outdoor Space With These Ideas!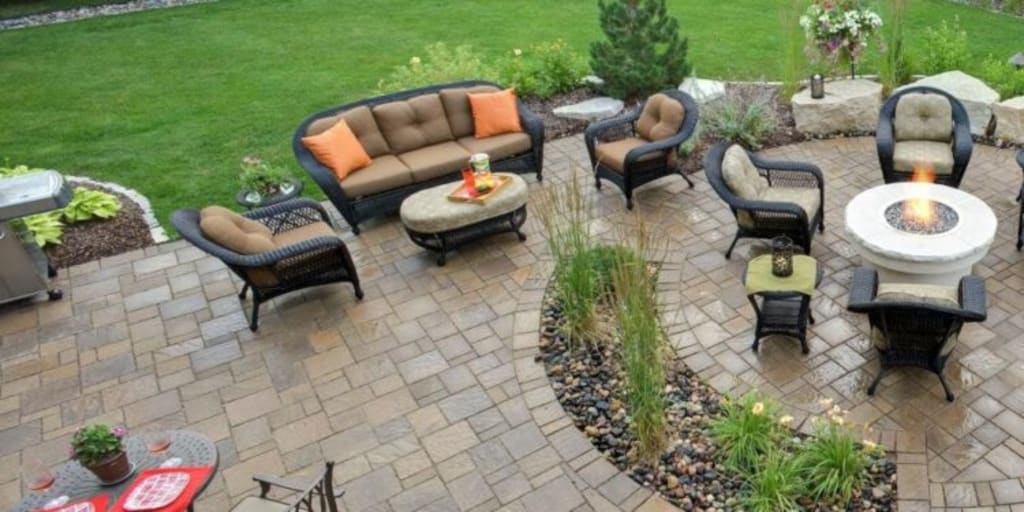 Are you looking for some budget-friendly patio paver ideas to make your house aesthetically pleasing to the eyes? As they say that the streets to heaven are paved with gold, the earth pavers may not be golden but can still turn your backyard into a heavenly place! Whether your patio is large or small, there are lots of easy ways that can help you make a big impact with minimal effort. These backyard cheap patio paver ideas would quickly brighten up your outdoor space without costing you a fortune.
What Are Pavers?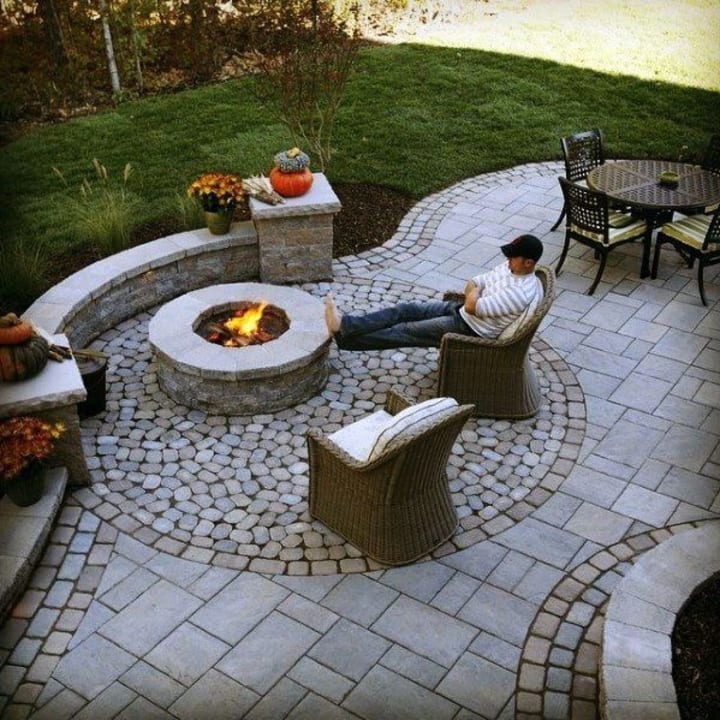 Pavers are basically paving stones made from concrete, bricks, and natural stone (such as bluestone, limestone, and granite)
Pavers are fairly simple to understand; they're basically paving stones. They are made from concrete, bricks, and natural stone (such as bluestone, limestone, and granite). They are available in hundreds of styles, colors, textures, and shapes.
Pavers are used to do a variety of things. Constructing a paver patio pathway or a deck for your pool is possible.
With all the options available, choosing the best place to begin is daunting. We've collected tips and ideas for design to guide you on your path of landscaping with pavers.
Choosing the Right Pavers for Your Backyard
Beautiful backyard cheap patio paver ideas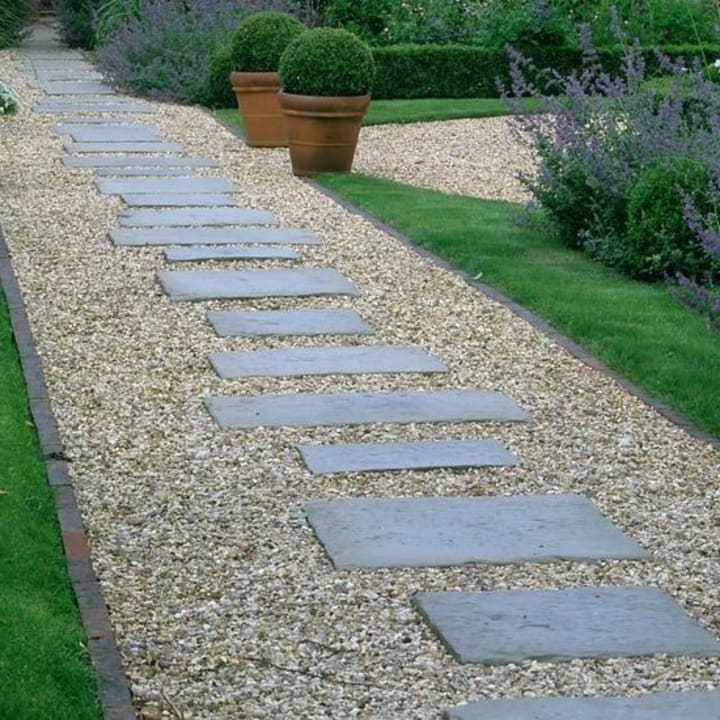 When you've decided how you'd like to landscape your backyard, It's time to decide which kind of paver is ideal. You need to ask three main questions when trying to find the perfect pavers for your needs.
What's the aesthetic of your home and the surrounding landscape?
It is important to ensure you pick pavers that blend well with your home and the landscaping features that you have already installed.
If, for instance, you live in a brick home, You could decide to border your gardens with brick pavers. If your home has stone veneer siding, you might want a matching cobblestone paver pathway.
How do pavers feel underfoot?
If you're designing an outdoor feature that people regularly traverse, such as a path or an outdoor living area, you'll need to select pavers that are suitable to walk on.
An uneven or rough design of a paver can cause people to fall. However, an area that is too smooth could become slippery (especially in the case of an outdoor deck for your pool that is going to be wet often).
It's your responsibility to think about your particular project and pick the paver's texture you believe is the best for your needs.
How much do you have in your savings?
Some pavers are budget-friendly for almost any homeowner; others can be very expensive. The price you pay will determine the best pavers for you.
Decomposed granite and concrete pavers are two inexpensive options that are suitable for every paver project you've got in your mind. Local stone is also less expensive than the rare materials that need to be shipped.
High-end materials that have high costs include limestone and other natural stone pavers.
Concrete Patio Paver
Pouring concrete for your patio doesn't mean it has to look like one large block, and it can be scored with a template to make it look like tiles.
Corner Patio Paver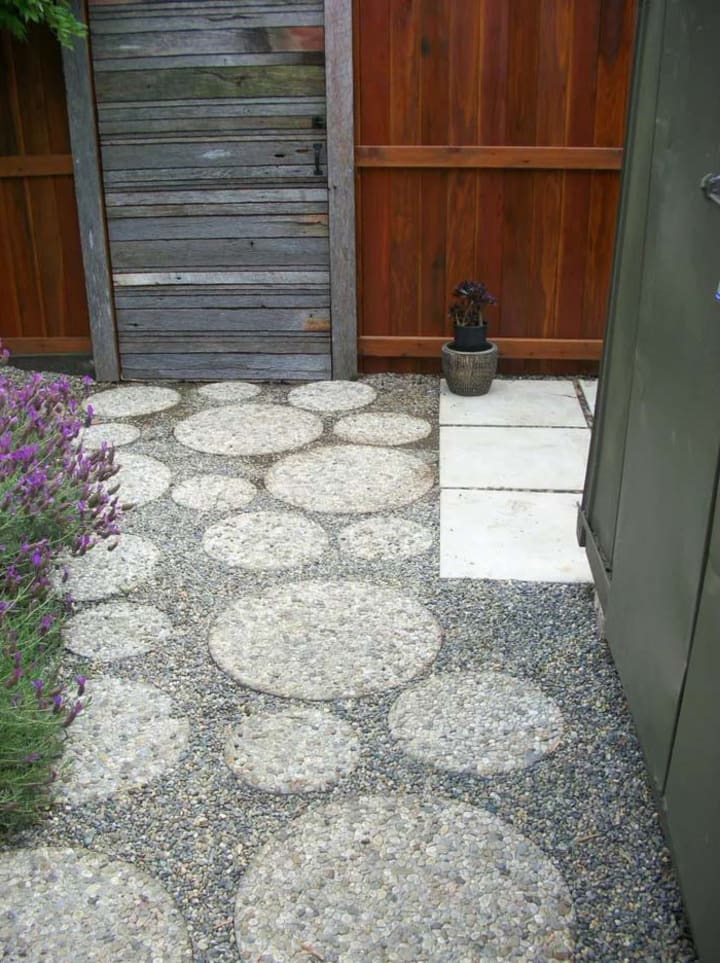 Extend your entertainment area by building a fire pit in the far corner of your yard.
With all the beauty of a well-manicured lawn but without the maintenance, a stone patio paver is an elegant addition to any home. A variety of flat stones will do—smooth squares of slate or rough flags of limestone—as long as they can withstand foot traffic and the local climate.
<a href="https://tricitypropertysearches.com/backyard-cheap-patio-paver-ideas/">Backyard Cheap Patio Paver Ideas</a>