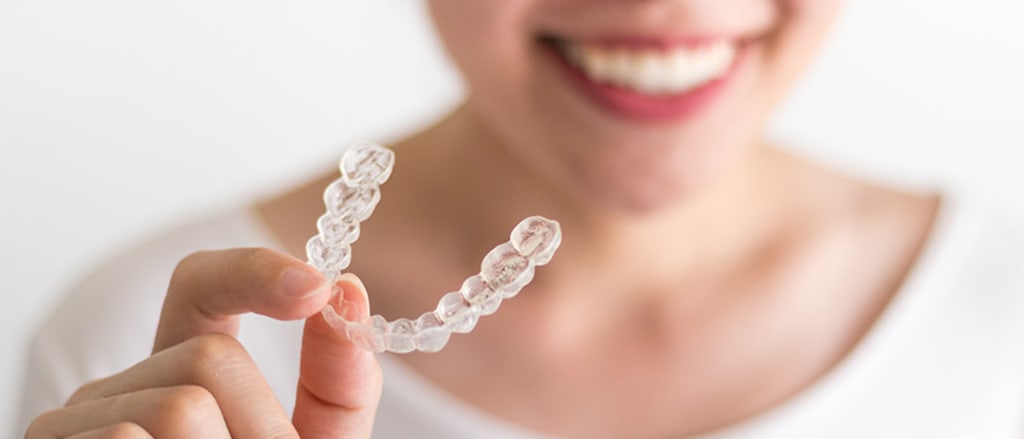 Overbite is a common problem in orthodontics, and orthodontists have come up with different ways to treat it. About 70% of the people in the world have an overbite.
Before, the only way to fix an overbite was with traditional metal braces. But as research and technology have improved, clear aligners have become a treatment option for an overbite.
How do Clear Aligners work?
There are many ways to fix an overbite, but clear aligners have become a popular choice in recent years. Clear aligners are an orthodontic treatment that uses clear, plastic tray-like appliances to move teeth into the correct position gradually.
Clear aligners are virtually invisible when worn, making them a cosmetically appealing option for those looking to improve their smile. Also, clear aligners are easier to use than traditional braces because you can take them out during meals and clean them easily.
Can Clear Aligners fix my overbite?
Clear aligners are a popular orthodontic treatment option for patients who want to improve their smile without conspicuous metal brackets and wires. They are the best option to treat mild to moderate overbites. However, traditional metal braces are a viable treatment option in case of a severe overbite.
Why are Clean Aligners used for treating overbite?
People like clear aligners for treating overbites for several reasons. The following are some of them:
Patients don't have to worry about how they look when they wear these invisible aligners in public.
Clear aligners are easily removable and a painless option to treat overbites.
They are considered a cost-effective treatment option.
You can easily remove them while eating, drinking, brushing and flossing.
They are easy to clean and keep up with as they won't break if you drop them while taking them off.
They are hassle-free and require fewer visits to the clinic.
How do Rubber Bands work With Clear Aligners?
Some orthodontists recommend using rubber bands with clear aligners, while some don't. You might be wondering how rubber bands work with clear aligners. Let us guide you.
Rubber bands play an essential role in straightening your smile. However, their primary job is to ensure an optimally functioning bite after the conclusion of therapy.
Rubber bands generate resistance between the upper and lower teeth. By wearing them all the time, their pressure helps align the jawbones and treat overbites, underbites, crossbites, and open bites.
Pros and Cons of Clear Aligners
When it comes to clear aligners, you should consider the pros and cons. First, let's look at the good things:
One of the biggest pros of clear aligners is that they are practically invisible. This is a big selling point for many people who are self-conscious about their appearance and don't want to draw attention to their smiles. Clear aligners are also removable, so you can take them out for special occasions or when you need to eat and drink. And since they don't have metal brackets or wires, they're much more comfortable than traditional braces.
Now let's look at some of the bad things about it:
The plastic used to make clear aligners is transparent, so it can easily pick up stains from the foods and beverages you consume. Another downside is that clear aligners must be worn for 20-22 hours per day to be effective, which can be challenging for busy adults. Finally, clear aligners can be more expensive than traditional braces, but the price will depend on your treatment plan.
So, what's the bottom line? Are clear aligners the best option for overbite treatment? The answer may depend on your orthodontic condition. However, if you're considering clear aligners for overbite treatment, be sure to consult with an experienced orthodontist to see if they're right for you.
Find orthodontists today
Whether you live near Arlington Heights or have comprehensive options for your orthodontic treatments, you should not delay further. Visit Orthodontic Experts and let our specialized orthodontists take care of your orthodontic needs. Schedule an appointment today for a free consultation.
Reader insights
Be the first to share your insights about this piece.
Add your insights