A Small Business & Black-Owned Holiday Gift Guide
Check out these small businesses when shopping for Black Friday and Cyber Monday deals!
This is your not-so-average holiday gift guide to kick off the festive shopping season. The businesses listed are either small businesses, Black-owned, or both!
It is important to support small businesses and oppressed groups, especially with the year we all experienced. Before big events like Black Friday, Small Business Saturday, and Cyber Monday, please check out these shops and consider purchasing from them over the big box stores.
Beauty
For the makeup artist, drag queen, or nail tech in your life.
The Lip Bar
This Black-owned small business started in 2012 and is now available at Target! Melissa Butler, the gorgeous CEO of The Lip Bar, started making lipsticks in her home before opening up her shop. Now, her products are winning awards, like Allure's Best of Beauty.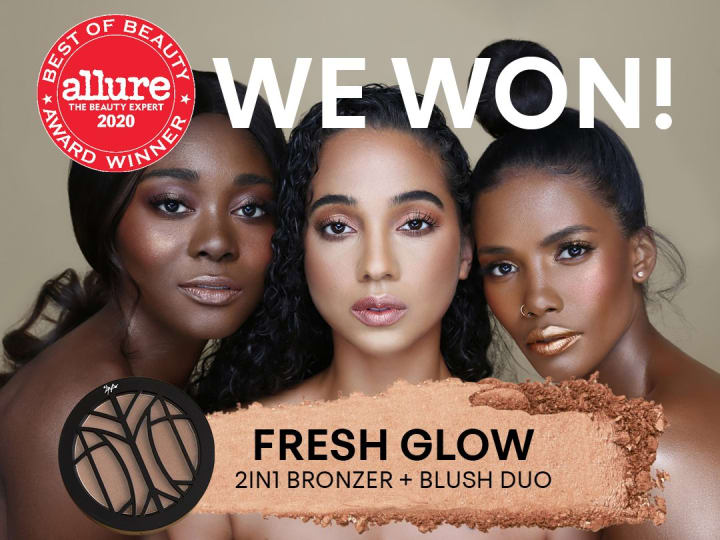 Squibble Nails
Squibble Nails is a new company that makes reusable nails for everyone! The first product drop is available on their website. My favorite sets are The Suede Set and The Butter Set.
Mented
On the journey to find the perfect shade of nude, Mented was born by two Black women. They create more than just nude lipsticks, you can find eyeshadows, complexion products, and eyebrow products.
Fenty Beauty
Robyn Fenty, better known as Rihanna, created this brand for all people of all shades. Fenty was one of the first beauty brands to offer 40 shades of foundation from light to dark. Some of their hottest products are going to be on sale for Black Friday.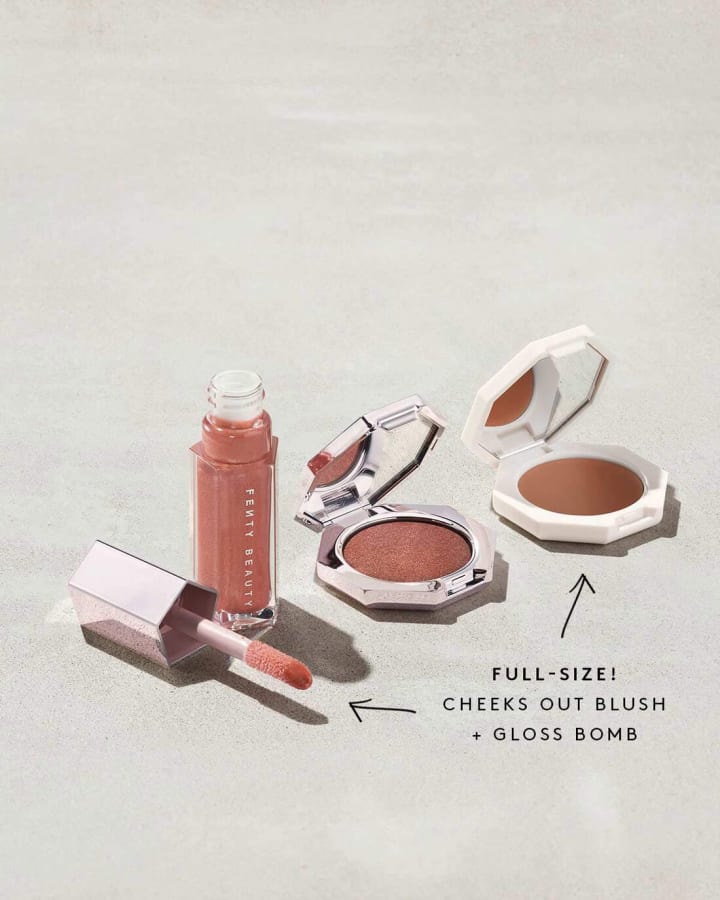 Cirque
Cirque Colors is a Brooklyn based shop that makes nail polish and nail wraps. They have super cute and unique colors as well as nail care products. Be sure to check out their holiday shop.
Olive and June
Another nail brand that makes cute colors and nail care products. For Cyber Monday, the deal is 25% off all products with free shipping on orders of $20 or more. Use code MAGIC25.
BLK + GRN
If you are interested in only buying Black-owned gifts for your loved ones this year, then BLK + GRN is the online marketplace for you! It is a natural marketplace listing products created only by Black people and Black-owned brands.
Pear Nova
A vegan and cruelty-free nail care brand based in Chicago. They have a holiday collection that was made specifically from Oprah's Favorite Things 2020.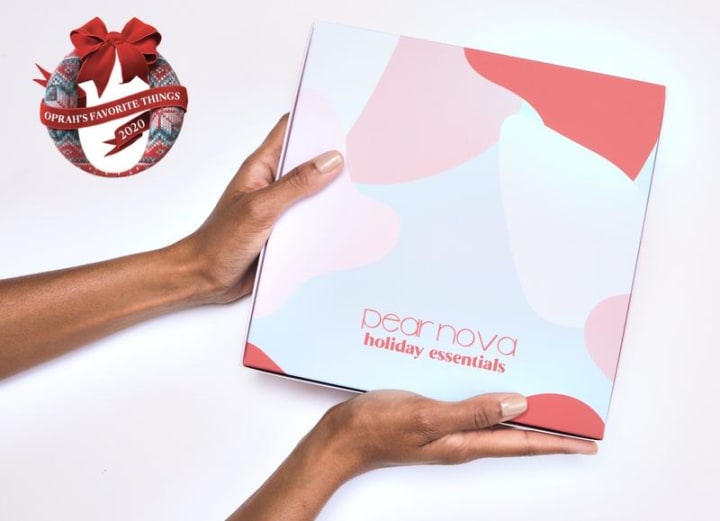 UOMA Beauty
UOMA Beauty is the most inclusive black-owned beauty brand created by Sharon Chuter. UOMA has holiday sets all ready to go!
Undefined Beauty
Undefined is a clean, conscious, and inclusive plant magic brand that uses CBD in its products. This brand works aims to democratize beauty and destigmatize plant-based solutions.
Hair Care
For those who spend hours doing their hair or are going to school to be a hair stylist.
Mielle Hair
This brand creates organic and natural hair care products for type 3 hair and type 4 hair. They are available at Target, too. I have heard a lot of good things about this brand and am excited to try their hair products.
A Black-owned hair accessories brand that sells bonnets, durags, headbands, and headwraps. They are made from different materials like silk and velvet which make hair care luxurious.
Scotch Porter
Calvin Quallis created this beard care brand. Not only is this brand luxurious, but they also offer a variety of kits for a variety of hair textures.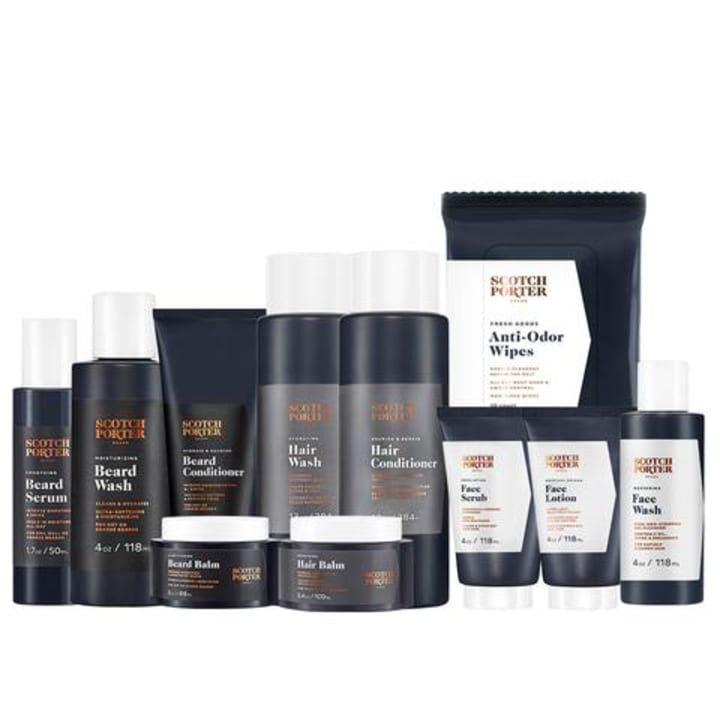 Gisou
Something that is unique about this haircare brand is that it is made from honey! This brand integrates generations of beekeeping in an innovative and exciting. way.
Alikay Naturals
Not only can you find hair care products at this shop, but you can also find skincare products. They are having sales on select products for Black Friday.
Pattern
Tracee Ellis Ross created Pattern Beauty for curly, coily, and tight-textured hair. Her collection can be purchased online or at Ulta. I would definitely keep an eye out for sales.
Skincare
For a person in your life that will not start the day or go to sleep without doing their skincare routine first.
ROSEN
This Black-owned brand came prepared for the holidays. Their holiday special is three full-sized products for just $45. So basically, a whole skincare routine kit for $45--that's amazing. You can also preorder your holiday sets and they ship out on Dec. 1.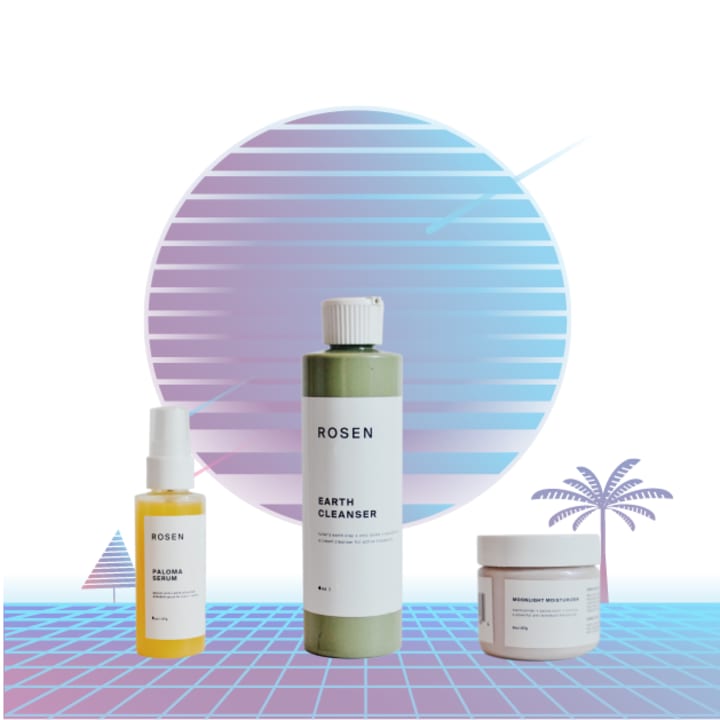 Glowden (golden and glow combined) Organics is a brand that creates healthier habits of self-love for people of color. The products are natural and handmade.
Protect your melanin with this top-rated sunscreen created to protect deeper skin tones. This is a great gift that is under $20.
Moonlit Skincare
Moonlit Skincare is one "indie brand to watch" and is sold in Urban Outfitters. They create skincare that hydrates skin and helps people sleep through the night. They also have silk masks that apparently defeat mask-ne.
Pholk Beauty
Coined as "soul food for the skin," Pholk Beauty is a skincare brand that uses a lot of beauty ingredients derived from flowers and other plants. Any face product you can think of, Pholk Beauty makes it.
Art
For the artist or art consumer in your life.
Hedy Yang creates the most dreamy and whimsical handmade ceramics and pottery. Just LOOK at how beautiful this vase is?! Keep an eye out for the relaunch of the Etsy shop, because these pieces would be a great gift.
Laicee Thill Photography
Do you know anyone who is looking for a professional photoshoot? Hit up Laicee in Michigan. She takes the most gorgeous and serene photographs of couples, families, and babies. Check her website here: https://laiceethillphotography.com/.
I'm sure you've seen a doodle by Doot Doodles go viral on Instagram at least one time. These whimsical designs make me smile and feel like I am being seen. Her shop contains stickers, graphics, and merch.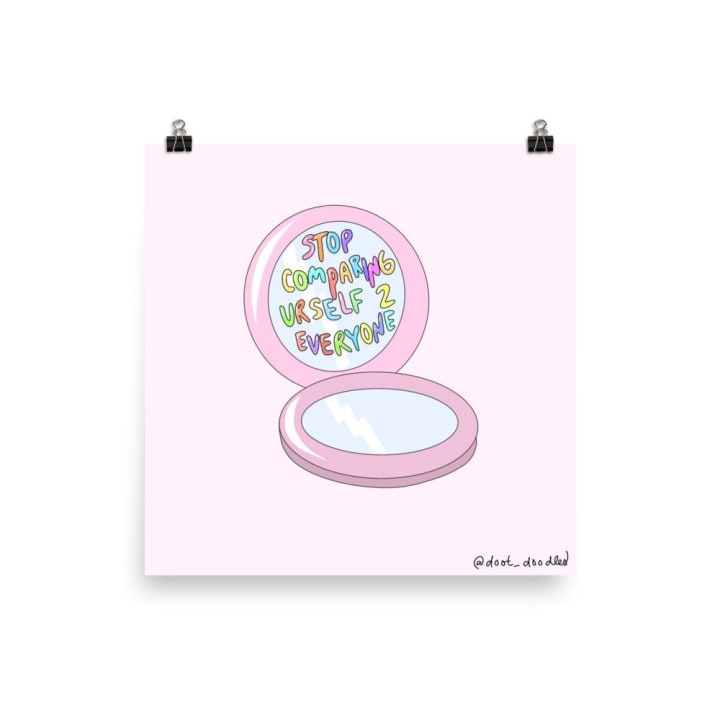 Anyone in your life like stickers and likes to poke smot? Different Timeline makes the BEST stoner stickers. She also started making cute earrings!
Jodi Lynn Doodles
For the cutest illustrations, please do yourself a favor and check out Jodi Lynn's doodles. She illustrates people, places, and things, and can even customize a portrait of your home.
Jade Purple Brown
You have probably seen one of her designs on a commercial or on packaging. Jade Purple Brown's designs are bright, bold, and beautiful.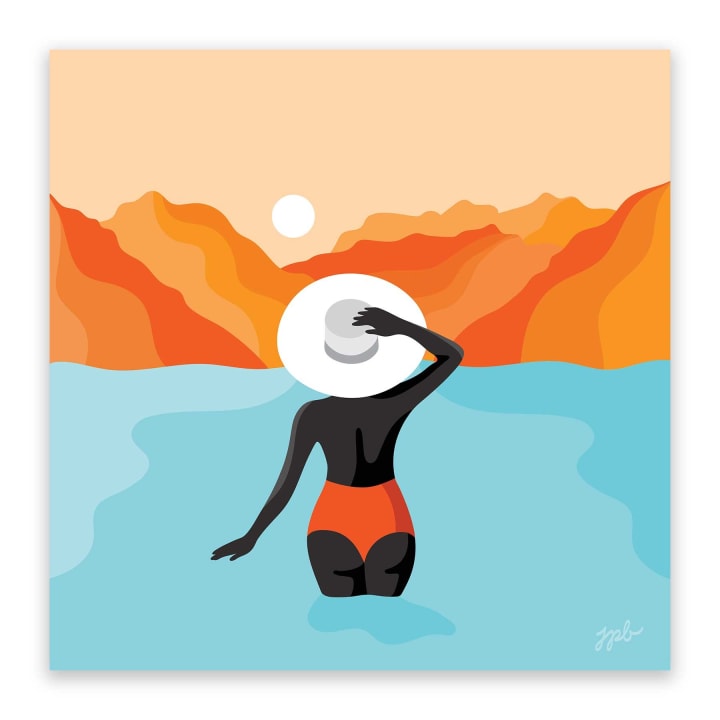 Accessories
For the friend that always accessorizes on point.
BLK KOI
This shop has the accessories of your dreams. Bucket hats, bracelets, scrunchies, and more! They are having holiday baskets coming to their shop, so follow their Instagram (@blk.koi) for updates!
Vibrate Higher Shop
Crystals are the main product of this Black-owned shop. You can find jewelry, skincare products, crystals, and other magic items.
Found the love of your life and looking to propose soon? Get a Black Friday deal of 20% off all engagement rings and wedding bands! These rings are so pretty and unique, whomever you give them to will be astounded.
Candles
For the homebody in your life.
Junetober Scents produces luxury soy candles that promote emotional wellness with each fragrance. I recommend the candle Grandma's House because there's no place like grandma's house. This candle would be great for anyone living alone this holiday season.
Forvr Mood
A Black-woman-owned lifestyle brand created by Jackie Aina, a beauty guru, is a luxurious gift to gift someone who loves candles. They offer gift sets to gift a customizable mood.
WiccaLite
Calling all witches: this is the Etsy shop for you! There's so much you can purchase from this shop. Candles, protection spells, earrings, and even tarot readings. I wanted to put a spotlight on the candles, as most of them have spells and crystals that come with them.
Lucky No. Candles
These coconut-soy candles with crystals have a wooden wick that crackles when lit.
Lifestyle
For the creative and bubbly folks in your life.
Positive Pennants
These handmade and pennants are designed, sewn, and printed by one person. Although life can't always be positive, it can stick on your wall as a reminder when needed!
If you want to gift custom home decor or apparel, this is the shop for you! They also have holiday items like ornaments are in so check out their shop!
Cafe Con Libros
Cafe con Libros is a feminist bookstore and coffee shop. They're an independent bookstore and you can order books on their website.
Fashion
For the fashionistas in your life.
For the latest fashion trends, shop this boutique! They have comfortable clothes, activewear, dresses, and accessories.
Urbn Rewrrk
Vintage clothing reworked into incredible statement pieces. This Black-owned shop is based in NYC and has the coolest vibe.
Fear the Normal
Another brand that reworks vintage finds and custom dyes pieces. Check out the Depop shop or Instagram (@fear.the.normal) for new postings each week! Free shipping in the U.S. and ships daily.
Danielle Guizio
I know you've seen the tie-dye sweater with safety pins on Instagram. Danielle Guizio is a brand for trendy go-getters. There is a new outerwear collection in her shop; check it out!
SatinEssentials by Aisha Symone
These cozy hoodies and hats are satin lined to keep the curls coiled. You can even customize a message on the hoodies through the online store. They also have silk pillowcases to keep the curls looking good through the night.
Food
Candy's Tea House
A warm drink on a cold day is how we all will be spending our time soon. Gift someone you love some tea! This Black-owned shop has black tea, herbal tea, green tea, caffeinated tea, and decaffeinated tea.
Blk & Bold
If no one in your life likes tea, check out this coffee brand that is available at target!
21+
For the person who just turned 21.
Falcanna
If you are located in Washington, there are Falcanna locations to buy bud (flower and wax) from and also learn about animal rehabilitation. Their products are packaged with biodegradable materials as well. Customers have to be 21 years and older to purchase, must live in Washington, or must live in an state that accepts cannabis by delivery.
Black Girl Magic Wine
Charcuterie boards have also been on the rise this year. Here is a perfect wine to pair with your holiday spread. Black Girl Magic Wine is available at Target.
Shop Small and Stay Home
Please be mindful of others this holiday season and stay home and support small businesses, black-owned businesses, and locally-owned shops. I am certain you can find similar items in these shops that are offered in big box stores. Be sure to order early on to give small businesses time to ship your gifts before the holidays!
list
About the author
I'm a 20-something writer and digital artist. Follow my art account @bratty.beach on Instagram for more creative content.
Reader insights
Be the first to share your insights about this piece.
Add your insights