A Good Day for A Best Day
A subscription service to help your loved one have the best day ever.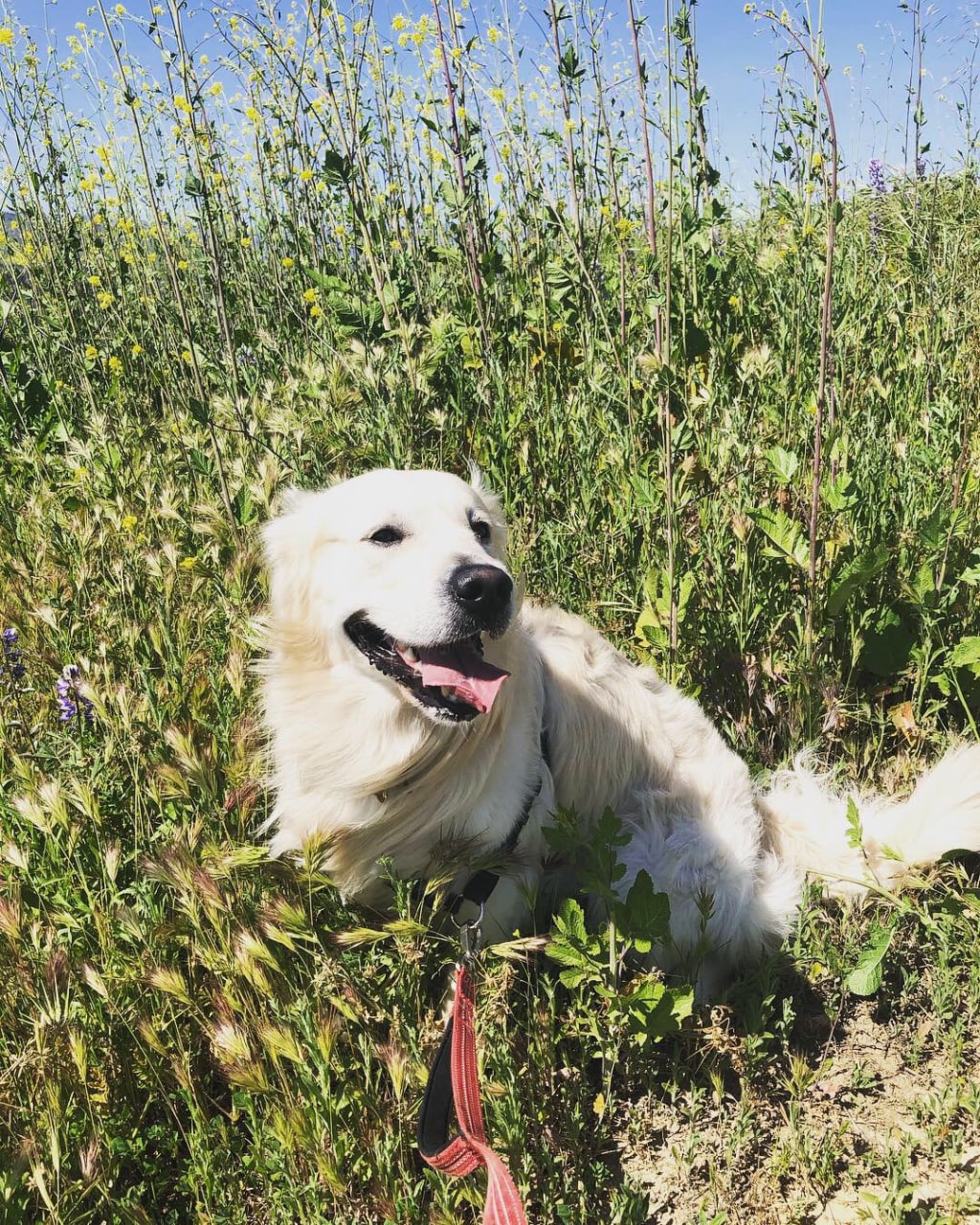 Your loved one's best day ever may include a hike with their furry best friend!
Connection. It's what so many of us are desperate to maintain or desperate to find. We so deeply want to be known and loved, but even when we find people who we bond with, keeping deep and sustained connection takes time and effort. While nothing can replace showing up for another's needs in small ways regularly, sometimes we need a little help to light a spark of adventure.
Good intentions don't always transfer to good results, and we've all heard of well-intentioned gifts with poor receptions. Maybe you never know what to give a loved one, or you've been in a relationship for a long time and have run out of ideas. My mom is one of the people who tends to get sweaty and slightly nauseous every Christmas when she thinks about buying presents for each of our extended family members. I, on the other hand, love finding the perfect present that makes people feel seen and valued. For my best friend who loves the ocean, the perfect gift may be a painting of a sunset over the water (for that empty shelf in her house). For my dad, who hates clutter and unnecessary things, the perfect gift would be a plane ticket to Hawaii, or a paragliding package.
For some, the perfect gift is personalized jewelry that signifies an important moment in their lives. For another, it's a trip through their favorite restaurants, proving that you listened when they ranted about the best latte of their life. For some, in peak adultness and practicality, a new vacuum or mixer will do the trick. What works for one person won't work for the other, and it's important to learn how to bond with people who feel special in different ways then you do. Nothing expresses love more, than loving someone else the way they want to be loved.
Here is where A Good Day for a Best Day comes in. This will be subscription service whose purpose is to share ideas on how to connect with friends, family, or lovers by leaning into two specific ways of expressing love, quality time and gift giving. There will be two tiers of subscriptions. One will be a general subscription released quarterly that includes gift guides, event ideas, and other activities to be shared with your person that lean into each season. The second will be a subscription for a personalized "best day" that will be curated based on the interests and personalities of the person that the day is being given to.
General Subscription
The initial general subscription will be released quarterly, one for each season. Initially we will be following the seasons of the Northern Hemisphere as activities will be curated for those living in the United States or Canada. If membership thrives, we will expand to include general subscriptions for other regions.
Activities listed and gifts suggested will be applicable to both platonic and romantic relationships. We would also include suggested gift guides for Mother's and Father's Day in our Spring and Summer letters.
For gifts, we will have different suggestions based on interests and seasons. For someone who loves the outdoors (Season: Summer), we would have suggestions on hiking and camping gear, or beach items. For those who prefer experiences over material gifts, we would suggest cabin rentals or boating outings. By being able to search through gifts targeted for interests that your loved one has, it will take a lot of the guesswork out of gift giving, or it may spur additional ideas for what your loved one would like. Rather than trying to sell our subscribers items, we would want to list ideas that can be personalized for each person that is important to you. For an outdoorsman who loves coffee, the perfect gift may be a camping mug from one of their favorite stores, a bag of coffee from a shop that you both shared a memory in, and some homemade vanilla syrup for that sweetness they love so much (Don't worry, we will send you the Vanilla recipe).
Our activities would be themed based on the season (in the Northern Hemisphere), and they will include everything from summer concerts and beach days to Christmas fairs and haunted houses. We will have a comprehensive bullet list of ideas, but we will also have several themed days where we list out a full day's activity that you can personalize to the person you want to spend the day with. For example, if the person you want to treat is Mom, and she enjoys exploring new places and restaurants, we might suggest morning coffee and brunch at a new restaurant, followed by exploring antique stores and old bookshops in a nearby downtown. The afternoon could include pedicures, a facial, or a long walk in a park. Evening can be wrapped up with a picnic in a scenic area or a movie at home. We also would include different random interest pieces in our newsletters, such as cocktail recipes, or how to put together the perfect picnic. Every idea can be molded and shaped to fit the person that you love and will hopefully inspire the reader's creativity in showing how much they care. Our suggestions will also include activities that are free and gifts that can be crafted, so that planning a fun day will not revolve around how much a person can spend.
Personalized Subscription
We will also have the option for a personalized gift subscription. In this option, our users will be able to send us a profile of the person they want us to curate a day and gift options for, along with a general pricing limit for their gifts and their day, and we will put together a suggested day of specific events and gifts for their person. For example, if you want to plan an anniversary for a girlfriend who enjoys concerts, dancing, and great sandwiches, we will send suggestions on restaurants, events, and dance classes held near your location that you can attend as a couple, and several gift options that may suit her, such as sweatshirts from her favorite band, a golden ballet shoe pendant, or a cookbook of sandwiches from around the world. Regardless of if you use every suggestion, or only one, there will be something in there that will inspire you, and your loved one will appreciate the effort you went through to show them how much they meant to you.
There are many ways that this idea can be transformed and put into action. With time and effort, we would be able to expand our date ideas to specific cities and countries, or have newsletters targeted to specific interests, such as music or fashion. The root of the inspiration, however, will always stay the same. I want to help people feel connected and loved, and to help others learn how to show their love in a way that will be well received.