A Brief Guide To Deciding Which Type Of Home Is Right For You
Deciding which type of property to buy is a process that is stressful and, frankly, exhausting.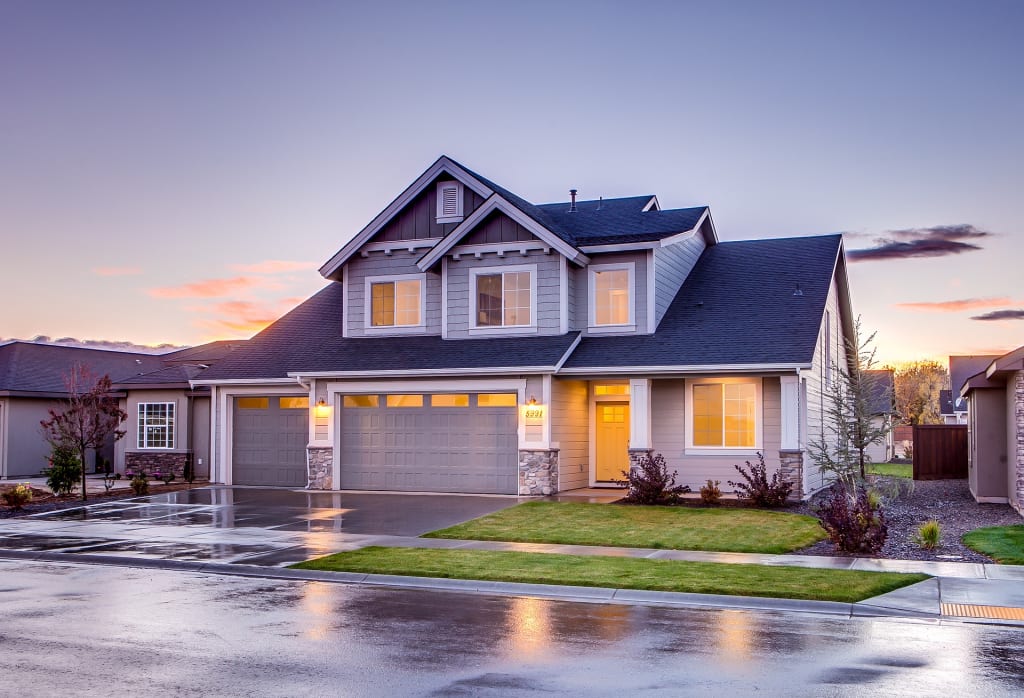 Image Credit: Pixabay
After years of saving, you owe it to yourself to make an informed decision so that you end up with a home that is right for you. The three main types of property are houses, townhouses, and apartments.
Each of these come with their own set of pros and cons. Once you have considered your own needs, you can match these with the qualities of each property type to help you make the right call. Keep reading to decide which type of property is best for you.
Identify your needs
As a prospective buyer, your first step is to consider what you want from your investment.
You might start by asking yourself what you can afford, where you would like to be based and how much space you need. These initial questions should help you rule out any options that are incompatible with your basic requirements.
Next: get more specific. Do you want outdoor space? Can you live without a garage? How do you feel about living in a potentially noisy area? These are just a handful of questions you need to consider.
Collate all your answers on a list so that you can begin to map out your ideal profile. Now you can determine the best fit.
House
A house is a standalone, detached property that the buyer owns outright.
Pros
Space: Detached houses have the dual benefit of expansive indoor space as well as a backyard, making them suited to families.
Privacy: A house also offers a level of separation from neighbors, helping you avoid unwanted noise or prying eyes.
Flexible: One advantage of buying a house is that you can renovate the property on your terms, as you see fit.
Cons
Price: Houses are generally the most valuable of any property type, largely because they take up more land.
Bills: On top of the bigger initial fee, a house's running costs will be high as there is more space to heat and cool.
Townhouse
A townhouse is a multi-story property that is owned on a strata title and shares common walls.
Pros
Space: Owing to their multiple stories and outdoor space, townhouses have ample room to accommodate families.
Privacy: With no shared areas (except the common walls), townhouses virtually offer the same privacy as houses.
Cons
Inflexible: As townhouses are part of a development, properties generally all look the same and you will not be legally entitled to make any renovations.
Strata fees: As an owner of a townhouse, you will be expected to pay fees incurred by the maintenance of communal areas.
Apartment
An apartment is a self-contained housing unit within a bigger complex that is on a strata title. They are typically found in urban areas.
Pros
Price: The best thing about apartments is their relative cheapness when compared to houses and townhouses.
Services: Some apartment complexes come with onsite swimming pools, gyms, and rooftop areas.
Security: Apartments are generally more secure than houses or townhouses. Security doors and lifts requiring swipe cards or fobs protect them from outsiders.
Cons
Privacy: Having neighbors above, below and next door leaves room for a lot of noise.
Space: There is less space in apartments, which may pose problems with storage.
Strata fees: Like townhouses, ownership of an apartment entails additional costs for the upkeep of shared areas.
The right decision
Apartments are the cheapest way to get on the property ladder. They are best suited to younger buyers who are more indifferent to issues of space and noise. Townhouses provide a great middle-ground between apartments and houses. As with apartments, though, they are strata properties that do, in fact, incur additional fees.
Houses are the most popular option for those who can afford them. They offer the most space and privacy whilst also enabling residents to renovate. It is imperative to weigh all of these factors up before taking the next steps.