9 Easy Hacks for Your Next Laundry Day
9 Laundry Hacks to remove stains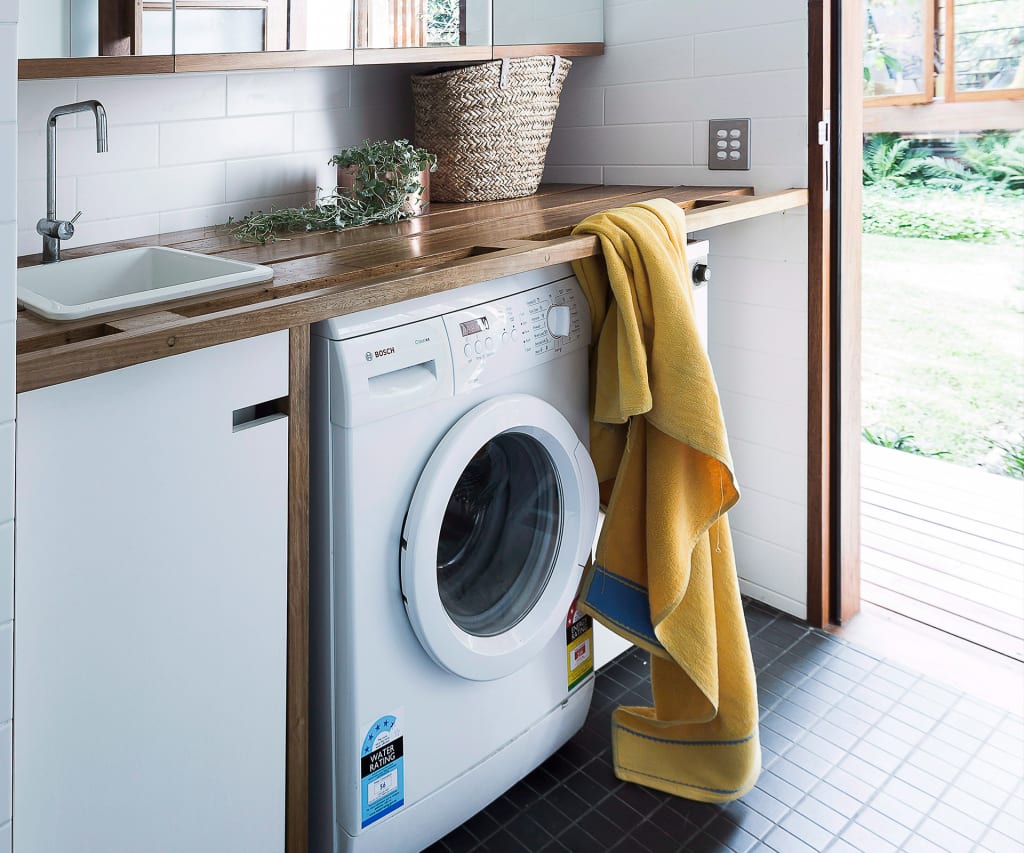 Laundry is not as easy as loading the washing machine with clothes and letting it do its business. You need to separate your whites from your colors, your delicates need to be washed separately, and some stains need scrubbing. But scrubbing with the fanciest and most potent detergents might not work always. Not to forget, scrubbing too hard can lead to discoloration, lint, or even tearing of your precious clothes. In such a scenario, doing laundry can become the most dreaded task of the week. Booking a laundry service in Dubai might feel like a better idea than doing all this work by yourself.
Instead of getting anxious about your next laundry day, prepare for it with these efficient hacks, and your laundry will be done and folded in your cupboard with minimal effort.
Aluminum Foil: You won't believe it, but aluminum foil is the magical ingredient that the best laundry services in Dubai use to make your clothes look fresh. If your clothes gather lint during laundry, throw in an aluminum foil ball along with your next batch of clothes. When they come out, all your clothes will magically be lint-free. It happens because the foil absorbs all the electric charge and prevents fluff from clinging onto your clothes. All you need to do is roll a couple of sheets of aluminum foil into a ball and add it to your load. You can even replace dryer sheets with these tiny balls. They will add the same softness to your clothes and at a fraction of the cost.
Iron Damp Clothes Under a Dry Cloth: If you need to dry your damp work shirt quickly, lay it under a wet cloth and run a hot iron over it. It will prevent your shirt from getting a shine which appears while ironing a damp piece of clothing. Also, combining ironing and drying will help you save time on a busy morning.
Baking Soda & Vinegar: If you've never thought about cleaning your washing machine, now is the time. With every wash, detergent and chemicals settle into the nooks and crevices of your washing machine, making it a breeding ground for bacteria. So even when you wash your clothes, the device adds the germs to your load of laundry. So, next time, run an empty load with a four-part vinegar to the one-part baking solution. This solution will remove the stench from your machine too so that your next batch of laundry comes out smelling fresh.
Baby Powder on Oil Stains: Baby powder has more power than merely making babies smell fantastic. If you have a worrisome oil stain on your favorite clothing item, sprinkle baby powder on the stain generously as soon as possible and let it sit overnight. The next morning, all the yellow oil will transfer to the white powder over it, and your apparel will be stain-free.
Sweat Stain Removal: Sweat stains can be nasty to look at and even worse to clean. But we have a hack for this too. Combine equal parts of lemon juice and water before adding salt and baking soda. Mix the paste and scrub onto the stained area using a toothbrush. Once it has settled, throw it along with your laundry in the wash. If the stain still hasn't vanished yet, repeat the process and hang it only when it is completely gone.
Vinegar: Some fabrics might feel a little stiff when you first buy them. If they are still stiff and coarse after a couple of washes, throw 1.5 cups of vinegar to the final rinse of your clothes in the machine. It is a natural and much cheaper way to soften the fabric of your clothes.
Coffee and Lemon: The colors of your clothes might begin to fade after frequent washes. Coffee and lemon can be hugely helpful in reviving the vibrant colors of your clothes. If your white clothes have lost their sheen, soak it in a pot of hot water along with some sliced lemons overnight and witness them coming back to life in the morning. If your blacks have turned to grey, add two cups of coffee powder or tea bags to your rinse cycle. But ensure that your load has only black clothes.
Ice Cubes: If you hate ironing clothes or are always guilty of running late to work, toss some ice cubes into the dryer with the hottest setting and enjoy clothes that come out wrinkle-free.
Cold Water – While you may think that hot water is the most effective in getting out dirt from your clothes, your clothes will benefit from cold water instead. Not to forget, you will save some money on electricity too.
These laundry hacks will help you get stress-free clean clothes on your next laundry day.