6 Ways AWS Helps Businesses Create a Cost-Effective Architecture
Find out how the AWS cloud can help you create a cost-effective architecture for your business.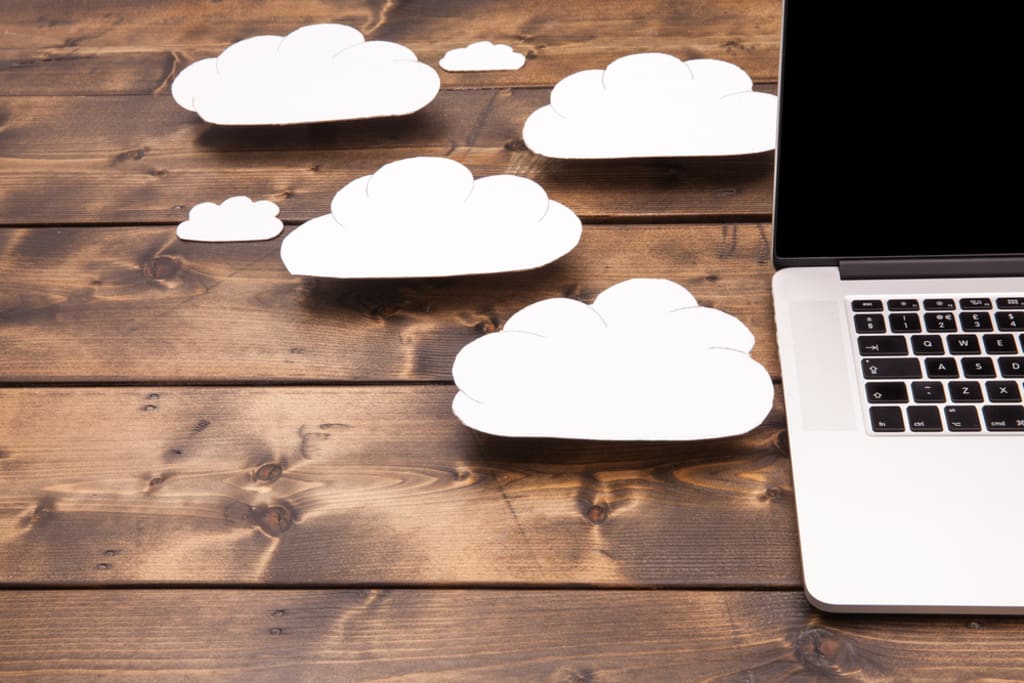 For, it is not just favored by the large organization but is even SMBs true friend, Amazon Web Services (AWS) continues to lead the cloud infrastructure services market share . With over 1 million companies using AWS , the Cloud Service Provider (CSP) is leading the $252.70 Billion cloud market. (Source: Amazon & Verified Market Research) Irrespective of whether it is content delivery, database storage, compute power, or any other functionality that you are looking for, AWS allows you to pay only for the services you use that too without complex licensing.
The wide array of services offered by the CSP not only helps you create sophisticated applications with better scalability, agility, and flexibility but also helps you create a cost-effective and more reliable architecture. AWS has around 160 cloud services that too with an assortment of pricing models. Like we talked about just now, you only pay for your consumption, and that there are neither additional costs nor termination fees once you stop using a service. Let us go ahead and discuss this in detail as to why the AWS Cloud is so Cost-effective.
6 Ways AWS Helps Businesses Create a Cost-Effective Architecture
#1: No Upfront Hardware Costs
With AWS, you don't need to invest your capital in expensive data centers or servers that don't even guarantee you an ROI. You pay only for the services you consume that too only for the quantity of service you consume. For the latest information on pricing for each AWS service, you can click here. (http://aws.amazon.com/pricing/).
#2: Benefits Based on Large Economies of Scale
The AWS cloud helps you reach a lower variable cost as compared to your on-premises infrastructure. Since the usage from a massive number of customers is summed up in the cloud, the CSP can attain greater economies of scale that in turn lowers the pay-as-you-go prices.
#3: No More Paying for Idle Servers
With AWS, you need not make guesses about the capacity needs of your infrastructure. In your on-premises system, you either had to purchase new equipment to accommodate the seasonal high traffic and cope up with limited capacity or leave your expensive server idle when the traffic goes down. However, the AWS cloud allows you to scale up or down the capacity as required that too within a few minutes only.
#4: Reduced Cost & Time in Experimenting & Development of Application
With AWS, your developers can access new IT resources only with a few clicks. This quick accessibility reduces both the cost involved and time taken in the experimentation and development of applications, thus dramatically increasing the agility of your organization.
#5: No More Wasting Time & Money in Up-keeping the Data Centers or Servers
Moving to the AWS cloud helps you pay more attention to your business bottom-line. With it, you need not spend time and money on managing and maintaining your servers or data centers. So now, you can focus more on your customers and the primary goal of your business i.e. revenue generation.
#6: Going Global in Minutes
The AWS cloud allows you to deploy your applications in several geographical locations from across the globe with just a few clicks. In short, it helps you provide a better experience and lower latency for your customers at the least cost.
However!
Cost optimization is the key to cost savings. Though we have discussed six good ways that can reduce your IT infrastructure costs by moving to AWS, you can reduce costs even more by optimizing them. So, keep cost optimization in mind while understanding and executing the AWS services.
Make sure you use the instances and resources appropriate for your workload. You can reduce costs significantly by using a well-architected workload that uses the most economical resources. If not, you can take help from a trusted Amazon Web Services Partner. They can help you reduce costs substantially. These AWS Implementation Provider not only help you with AWS migration but also provide you with fully managed cloud services.
The Final Words
Ultimate security, backup & disaster recovery services, reduced cost, better return on investment (ROI), and all other benefits we have discussed in this article make AWS the market leader. But that's not all AWS has to offer. The CSP has many tools that help you reduce your costs even more. Some of these tools are AWS detailed billing reports, Trusted Advisor, and the Total Cost of Ownership Calculator that not only help you comprehend your bill and calculate the total cost of ownership but also help you recognize the areas for improvement. Moreover, you can also take the help of various AWS references and case studies to make a more informed decision while planning an AWS migration.
tech
About the author
Reader insights
Be the first to share your insights about this piece.
Add your insights