5 Upgrades to Make Immediately on Your New House
Every house needs an upgrade. In this article, we talk about some of them.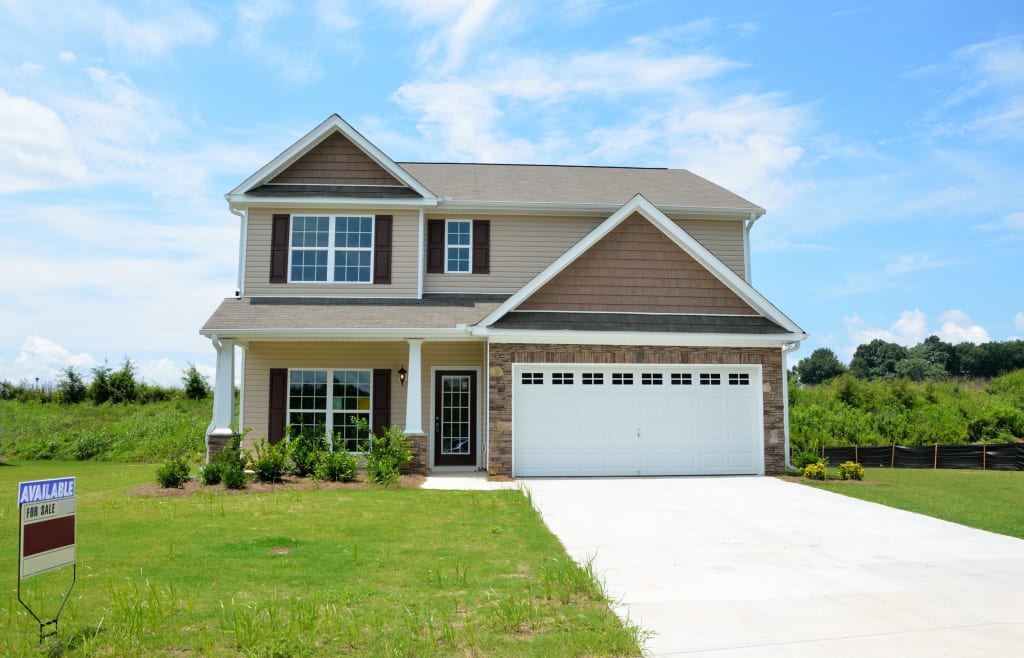 When you move into your new house, you'll likely be bursting with ideas on how to make it the home of your dreams. But sometimes, it's important to put those ideas aside and focus on the most essential home improvements first. If you want to reap the maximum benefits from the upgrades you make, then make sure these five are at the top of your list
1. Door Locks
If you're buying a new home, especially in an urban environment, chances are it'll have traditional turnkey door locks and bolts. But if you can afford to replace your current door locks with new smart locks and/or deadbolts that have keyless entry features, you should go smart. The best keyless entry door locks pair with your smartphone and give you access (and added security) via Bluetooth. Some will also send you a notification when someone opens or closes your door or locks it from outside of your house.
2. Air Conditioning
The summer heat can feel overwhelming and make you dread going home after a long day at work. Adding air conditioning will make your house much more livable in hot weather and will make it easier for you to get home from work, relax, and enjoy yourself. Just remember: there are different types of air conditioners. Do your research and pick the one that's best for you!
3. Faucets
Upgrading your faucets is a great way to update both style and utility. If you're looking to upgrade your faucets, there are a few things to consider. You want to ensure that your faucets don't use too much water; by upgrading to efficient faucets, you can save yourself money in utility bills. Consider adding touchless technology to your kitchen sink faucet and bathroom sink faucet; it will help conserve water while providing easy access when you need it. If your kitchen sink is older, upgrading it is also a great idea. Replacing an old and rusted one will not only look better but may increase its lifespan as well.
4. Garden Watering System
Give your outdoor plants a little pampering with a self-watering system. There are a lot of options out there, but they generally fall into two categories: self-watering systems that recycle water and sprinkler systems that store water in tanks or underground. Self-watering systems are great if you want an inexpensive and easy way to keep your plants well-hydrated, even when you're not around. But if you don't need more work around your home, choose a more traditional option that gives your plants optimal water levels all season long—no work necessary. Sprinkler systems are often easier for new homeowners because they don't require any additional gardening know-how.
5. Cabinets
The cabinets are probably going to be one of your biggest upgrades in terms of both money and labor. Upgrading cabinets may seem expensive (and they are), but remember that you will be living with them for a long time, and cabinets are critical for changing your kitchen's aesthetic. For a higher-end look, consider lacquered wood — they're worth it if you plan to keep your house for years to come. If you need help saving money on cabinets, ask if there are local businesses that offer discounts if you buy from them instead of from a hardware store or online retailer.
Treat Your Home to the Best
Congratulations! You've made it through our quick checklist of 5 immediate upgrades for your new house. Now go ahead and get started on those projects so that you can start enjoying them as soon as possible!
About the Creator
Carolyn Mitchell is a freelance writer with a passion for home décor and maintenance. She can often be found re-painting & updating the furnishings in her home, and she is also a dedicated cat mom to two adorable kitties.
Reader insights
Be the first to share your insights about this piece.
Add your insights