5 Additions That Create More Space in Your Home
Improving Your Home With These Simple Additions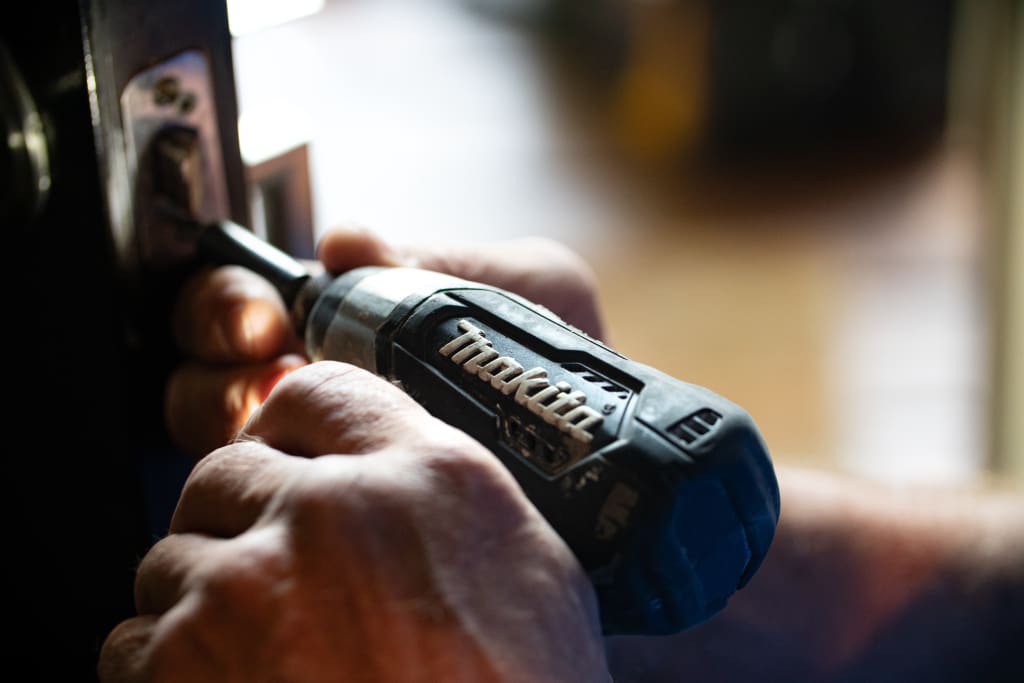 If your living space could really use an update but you shun the thought of bringing anything else into your home, it's time to get creative with your space. You can easily revamp your style without accumulating things that will crowd out precious room. Here are five intriguing additions that actually help create space.
A Cube Unit
One problem area may hit you as soon as you open your front door. Entryways are notorious for being packed with shoes and coats, making for a balancing act every time you come home. If you're tired of tripping over the mess, consider adding a cube storage unit. These pieces have anywhere from six to more square spaces that you can fill with square cloth or wicker boxes. You can use them to hold footwear, gloves, scarfs and hats. These boxes can be color-coordinated to match any decor imaginable. They can even be assigned so that everyone in the family has their own space. Your entryway will be roomier and safer without all that clutter.
Amazing Wall Pieces
When configuring your home for more space, you probably never thought about using the walls. There are a number of space-saving options that can be built right onto the sides of a room. You can actually install a secret spare bedroom right on your wall with a murphy bed that you can pick up from the murphy bed store. These beds are completely hidden from view behind what looks like a shelf or a closet. If you have company and need a spare bedroom, these beds pop right out like something from a mystery movie! You can also use your wall to install a fold-up desk, and even mount your widescreen TV saving you even more room.
Hidden Storage Areas
Hidden storage allows you to hold on to special items like books, magazines and needlework without having them strewn about. Consider purchasing a beautiful new coffee table or ottoman that opens up to secret storage inside. Some have massive interiors allowing you to house toys, blankets and more. Finally you'll have a clean, wide-open look to your living room and a piece as attractive as a coffee table will be used every single day.
Utilizing Space Under the Stairs
If you have an open staircase, then you have a treasure trove of additional space. You can accomplish this in several different ways. The area under the entire staircase can be transferred into a closet by installing a door to conceal coats or anything else you'd like out of the way. You can also opt to leave the area open, installing coat hooks, shelving or even adding a daybed to create a cozy reading nook. Just the right lighting will set the mood. You can also install pull-out drawers under some of the steps. These slide out and can be filled with games, linens or whatever you desire. Best of all, they're completely hidden.
Pot and Pan Ceiling Rack
The kitchen is another area where people wish they had more space. It's so easy to accumulate cooking gadgets and before you realize it, cupboards and drawers are teeming with utensils and counter space is overloaded. To combat this nightmare, just look up! You can utilize the space over your head by installing a pot and pan ceiling rack. Your pans will be completely out of the way and yet more accessible than ever. Display beautiful cooking pots on a rack that makes your kitchen look professional. Some even accommodate spoons and ladles. It's likely this piece will inspire you to do even more cooking.
An Amazing Difference
No matter how much or how little you own, everyone can benefit from having more space in their household. More room creates areas that make it easier to have company, entertain and to keep clean. Any of these suggestions are cost-effective and easy to add. You'll be amazed to see how quickly it comes together and the vast improvement to your home.