Working in TV Part 3
What to Expect When You Get There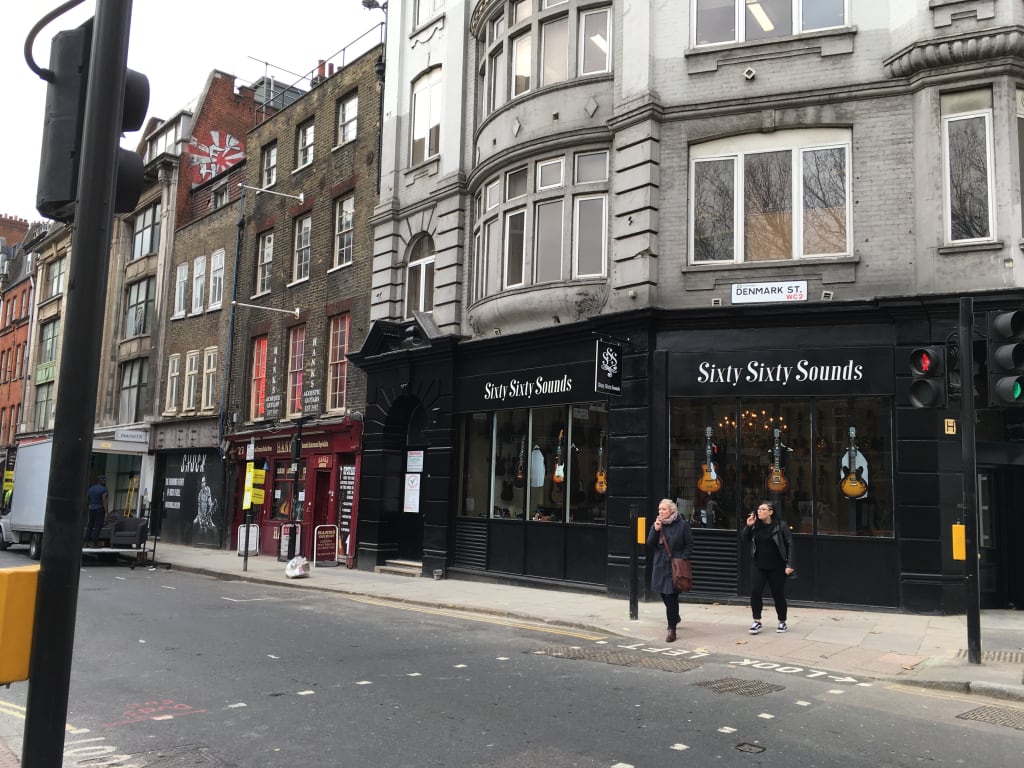 Denmark St, London, location for Strike BBC1 
OK, you have managed to persuade someone that your presence would enhance the background of their film, TV show, music video or commercial.
The night before, you were sent a text or an email telling you what time you need to arrive at some vague location, at an address and postcode you have been sent. They have hopefully remembered to give you an idea of what 'options' (variety of clothes) to bring along.
You have set whichever navigation app to get there either by car or public transport, and you are now realising what those coloured cardboard arrows you see by the roadside for such things as "GCB BASE" and "GCB LOC" might actually mean. They are placed en route local to where a shoot is taking place to assist in the final part of your journey, and coded to prevent hordes of fans from turning up to disrupt proceedings just to catch a glimpse of the actors if they know it's actually the new series of Sherlock, or some other high profile shoot in their local park.
When arriving at your first (or second, or third) booking on a shoot, hold your head high, smile at anyone who you pass by while you are nervously trying to find your way to the sign in area or holding bus.
It might be your first day, but that won't be obvious to everyone else as you walk in. Your tentative acting can start there. Tell yourself, 'I am meant to be here,' grit your teeth, and just stroll in and find a seat. Take some time to just watch and listen to everything going on around you.
Follow the signs for 'Crowd,' 'Background,' 'SA holding,' or 'Supporting Artists,' or just ask someone as you arrive at the random location you have been given to get yourself to. You will find a holding area, a green room, or even an area of grass or rubble that has been allocated for you to wait. So many variations of location and conditions depending on the type of shoot and the attitude towards our often overlooked species.
There are so many different terms for what we do or who we are. SA and Background are the most common, but you could be referred to as an Extra or Crowd (I hate that one, because it generally means there will actually be a large crowd of you booked for the shoot). You will be checked in by someone referred to as the 2nd, 3rd, or 4th AD, or maybe the crowd AD: all different names for the assistant director responsible for placing and directing our movements to add atmosphere, movement and whatever else to the background of the main shots being directed by the director and the 1st AD.
Be polite and respectful to your dedicated AD, and listen to them rather than all the other directions being shouted out. They will check your name off on their list, they might give you a sheet of paper for you to have signed and hand in at some point during the day. This is the 'chit.' I will explain more about that another time, but keep it safe and keep an eye on what your fellow SAs are doing with theirs.
We are a friendly bunch of lunatics in the main; no question is too silly to ask. We all look out for each other and we will look after you, too. If you feel too shy or out of your comfort zone to start chatting, then just take everything in around you and listen to the chit chat.
Odds are that someone else will be feeling just as nervous and apprehensive as you and will probably ask the questions you want to. So you are more than welcome to sit and listen without joining in and absorb the info that will help you.
When called out to set then follow the others lead. Pick up the lingo used by the ADs such as 1st position, action, reset, quiet please, wipe, banana, wait 3 beats, wild track — the list is endless, and it's most likely that you are not the only one who isn't absolutely sure what they are on about; sometimes none of us have a clue what is being asked of us because the direction is a bit 'muddled.'
But watch out for some of the long-standing SAs who will be friendly when you first end up on set but might shove you in a ditch or send you the wrong way to get themselves in shot.
They can be spotted by the loud voice when greeting everyone in the morning, and then gradual isolation as the friendly, experienced old hands drift away to avoid the same old stories involving 'Bond,' 'Star Wars,' or 'Tom Cruise.'
You are almost there now, with the next hurdle being the check by the Costume or Wardrobe dept. This part of the process is so important that it deserves its own section.
To be continued.
The Strange Things You Might See on Arrival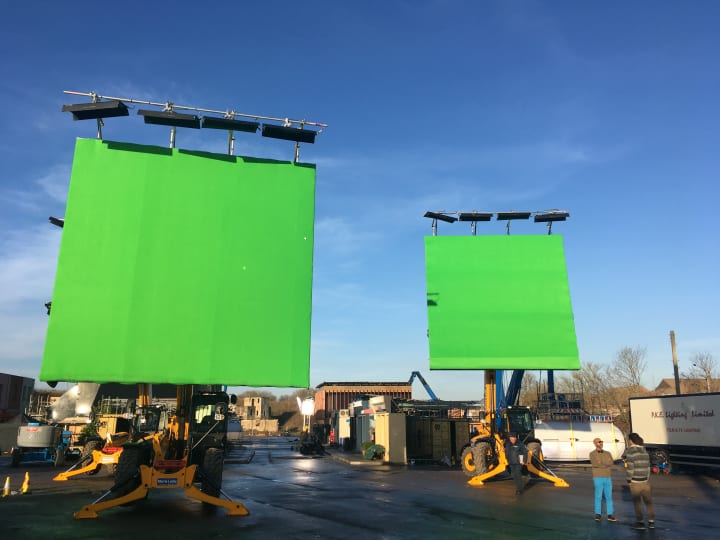 career
Cheerful supporting artist in film and TV. Former zoo keeper and lifelong dog owner. Happy to give advice and support on anything.
Mother of 2 teenagers and 3 rescue dogs. Loose cannon and a maverick apparently, but very good at what I do.