Why I Became a CNA
Motivation and Compassion. There's always a reason why.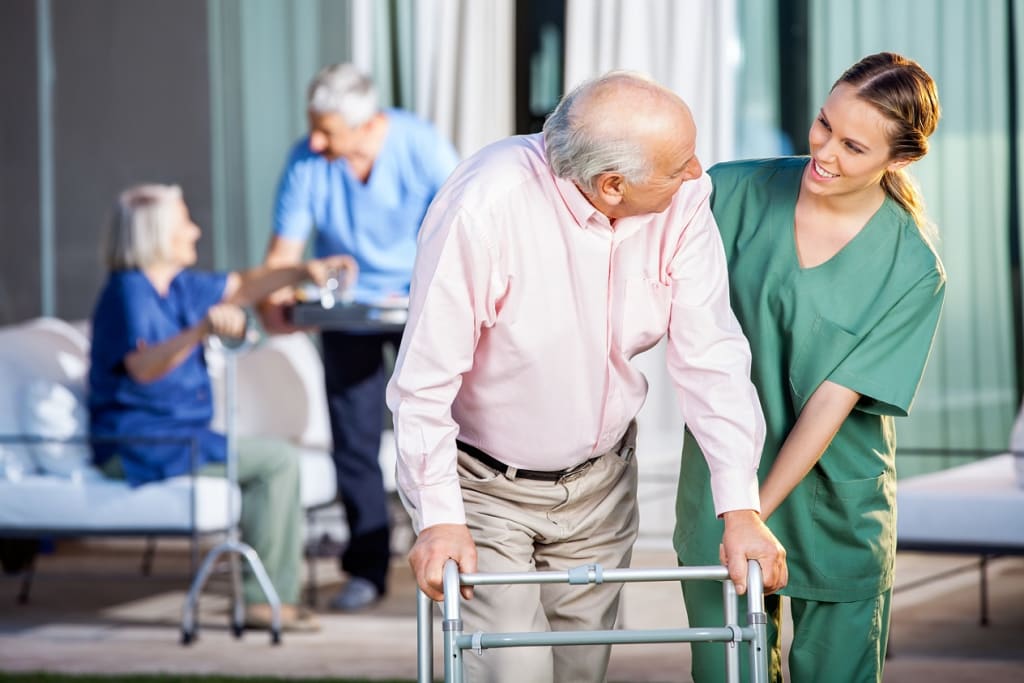 I am a small town country girl. I grew up in this small southern town in Oklahoma. I was born and raised there most of my life.
I can remember all the fun and excitement I used to have as a kid. After school each day, my brother and I would walk to my mother's job, (which was just the across the street from our house). My mother was a CNA. A real dang good one too. Every day I would follow her around and watch how much compassion she gave all of her residents, even if it were a soda from a vending machine. She gave her all in her work as a CNA.
Each day, after my mother finished her rounds and gave a report to the next shift, I would always visit some of the "nice old people", as I would say. I would visit the same patients every single day. There was this elderly lady who stood out to me above the rest. Her name was Mrs. Brown. She would sit and tell me how happy I made her day by coming in and visiting with her. I never understood why she was so happy to receive visits. After all, I was only in elementary at the time.
One day, I was so excited to visit Mrs. Brown, I literally ran to the facility to tell her some exciting news that had happened to me at school that day. As I was being a kid running through all the halls to her room, my mother grabbed my arm to stop me. I was so confused at this point and asked her, "What are you doing? I'm on my way to see Mrs. Brown." She just looked at me for what seemed like an eternity. She took me to the side and told me some news that would change my world. Mrs. Brown had passed.
My heart stopped, my breathing became shallow. I couldn't process what my mother just told me. All I could do was think of this amazing and wonderful elderly woman who loved my visits, who cherished my presence, and who also would give me sweets every day that I'd come see her. My day instantly became weaker. I didn't feel like this happy go-to girl anymore. The worst part; overhearing my mother talk about this sweet woman, this angel of God sweet woman, had never gotten a visit from her family. Her family never came around to visit, they never came back.
I started to question my mother on how and why in the world can someone, or family, just do that? Why didn't they come see her? Why did she have to live out her days looking out the window crying inside to see her family? I started to understand why she was so happy and eager to see me every day.
I was angry afterward. I was angry at myself for not being able to tell her that I loved her. I was angry at her family for dropping her off and abandoning her. I was angry because she was lonely. I might have been a child, but I made a promise to her as well as myself that I will become the best CNA and nurse one day to love and take care of my patients, clients, and residents.
After years of growing and blooming into this fragile, yet tough girl, I finally got my certification of nursing aide/assistant in 2006. I loved every minute of being a CNA, knowing that my patients would be taken care of.
I was a CNA for ten years. I have now been in the medical field for 13+ years now. I love what I do. Patients motivate me to become MY best. To become more caring. To become more compassionate.
Although some CNAs and nurses are not meant to be what they are, other CNAs and nurses are bending over backward to provide the best care and caring that their patients need. I'm just proud that I was one of the "other CNAs." All thanks to this sweet angel of God, Mrs. Brown.
career

Micaela Zambrano
I am a full time Mother, Employee & part time Student. I've always been passionate for my writing. As soon as I seen Vocal Media, I quickly jumped to it! When I write, I take my time to make it interesting for myself & the readers.
See all posts by Micaela Zambrano →