Why Automate Your Dropshipping Business?
Dropshipping is the fulfillment model of nearly 33% of online stores. We, in this article, walk through what dropshipping automation software does and what features you should look for in every dropshipping software, whether they are off-the-shelf or custom made.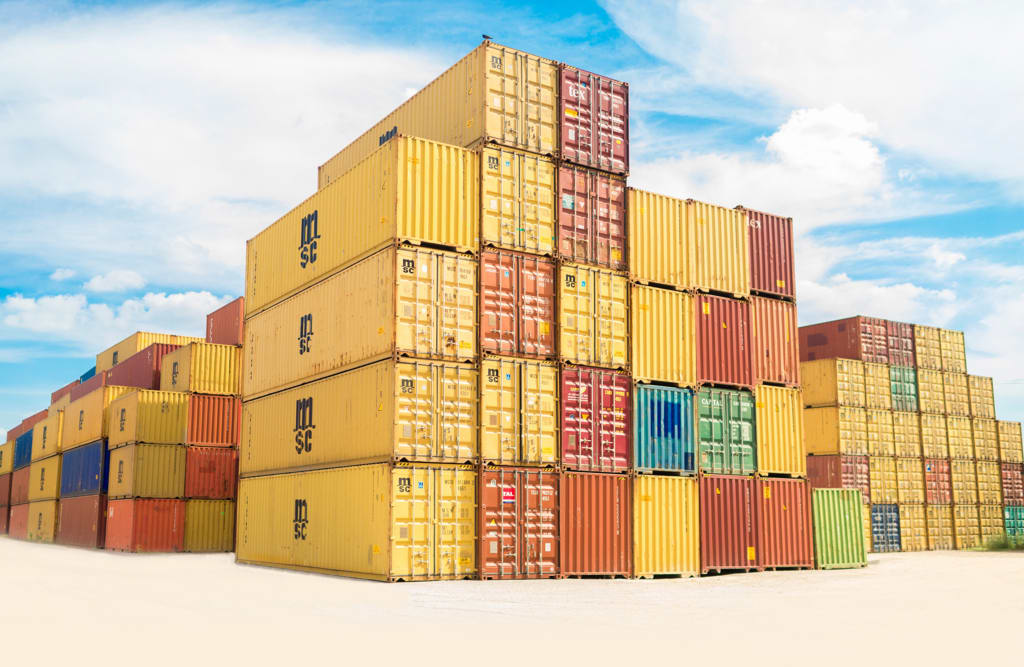 Dropshipping is not an industry jargon, but I'll still start my article by explaining what it actually is. Dropshipping is an order fulfillment method where the selling merchant doesn't stock or hoard inventory. Instead, they first take a product request. Then they purchase the item from a third party and have it shipped directly to the customer via the third party. This model requires less capital and has lower overhead. Also, a physical inventory warehouse is not required, as there is no concept of storing physical products.
But, imagine executing this process manually. Tedious and time-consuming! Also, unnecessary! Dropshipping includes processes like continuous feed management, prioritizing suppliers, sending order details to the suppliers and order confirmation to the customers as soon as the order is placed. Also, having up-to-date information on inventory levels, etc.
These can take a toll on anyone when having to do them manually hundreds of times a day. All this manual work alone demands a huge time commitment. This is where automated dropshipping can work wonders! Let us prove this. We take a few use cases in dropshipping that can be easily automated with the help of dropshipping automation software.
[1] Efficiently managing your dropship inventory—syncing dropshipping supplier's inventory into the ecommerce store.
[2] Uploading product data—updating images, titles, descriptions, categories, etc. to respective fields on an ecommerce store.
[3] Order Routing and management—automating routing of orders to the dropship supplier when placed for fulfillment purposes.
[4] Shipment Status & Tracking Updates—tracking all information as and when orders are received by the dropship supplier and throughout the fulfillment process.
These are just a few. There are many other use cases that basically scream the need for dropshipping software. You can read about them in detail with a google search!
What I'm here to do today is help the readers choose the best dropshipping software. Whether you choose an off-the-shelf software or custom-made software, we have configured a list of all important features that any dropshipping software must have built-in.
[1] Real-Time Inventory
The trickiest part of dropshipping is the inventory—more so because you are not in charge of it. So there must be a way to verify that you can actually meet your customers' demands. Your dropshipping automation software must have an inventory management module, so that you can track the inventories and their status in real-time. Also, this is crucial because you are competing with other resellers that are eyeing the same product, so keeping a tab on the inventory stock quantities of your fulfillment partners are important.
[2] Product Import
Your robust dropshipping software must have the functionality to easily import products (in bulk) directly from the supplier exchange or an excel file directly into your eCommerce store. Also, with the automated product upload functionality, one can upload images, titles, descriptions, categories, etc. to their eCommerce store.
[3] Order Management
It is crucial that you can automatically forward all the required information like Purchase order no., customer name and address, Item details, etc. to the dropship supplier. This will make sure they can properly fulfill the order to your customer. The dropshipping software must track the whole process from start to finish. Also, your dropshipping software must enable pulling in the shipment statuses and tracking no. into the ecommerce store so that one can seamlessly notify their customer.
[4] Automated Repricing
Every business has a similar purpose—beating out their competition! But, that is daunting. So, everyone wants to accommodate and adjust their pricing, which is still the single greatest attractor. Your dropshipping automation software must be intelligent enough to take this into concern. It must automatically track competitor prices by constantly monitoring top competitors within established parameters and carrying out automated repricing against the best offers.
[5] Invoice Generation
Sending invoices after tracking the sale manually, is time- and resource-consuming. The manual process is also fraught with risks of errors on the invoice. Online invoicing functionality in your dropshipping software helps in sending automated invoices to the customer's inbox, as soon as the sale gets completed.
[6] Report and Analytics
A decision is not a decision without data. Analytics is of utmost importance, and should be included in your dropshipping software. A consolidated report to help monitor the performance of your dropshipping business, such as your sales, costs, and earnings over time. Advanced reporting helps to make smarter decisions with better data.
To Conclude
If your dropshipping includes a lot of manual labor, your business will quickly hit a wall. Dropshipping is not that easy. Too many competitors, marginal profits, ample sellers competing for the same inventory, etc. makes the whole business challenging.
Along with the above features, make sure that whatever automation software you choose can be scaled to millions of listings across dozens of stores with no complication. Improve your chances of succeeding in dropshipping with hiring offshore software developers for dropshipping automation while you sit back and focus on other important stuff to keep the business up and going!