Who is ec.from.cle?
and why am I following her?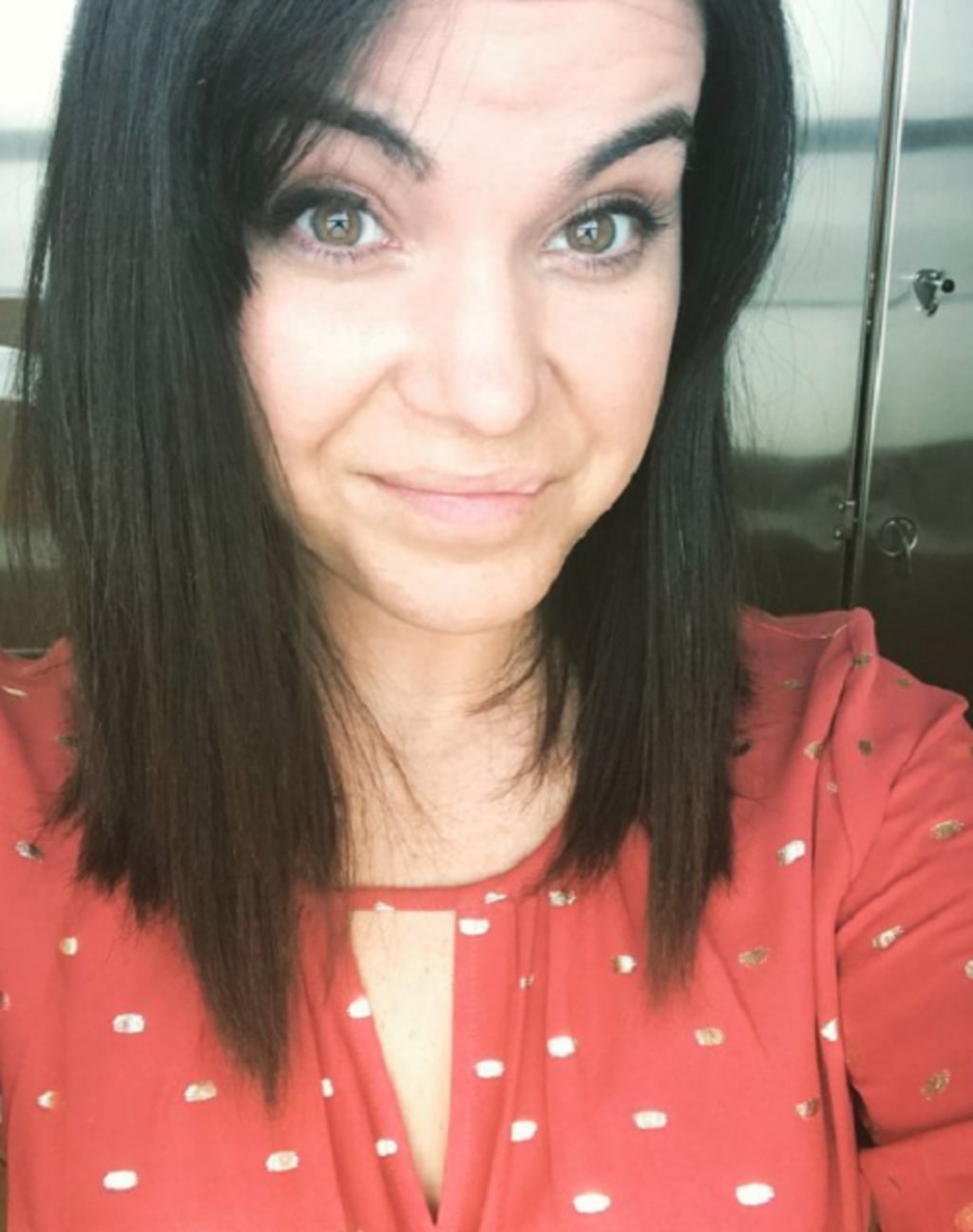 wow that is a giant picture of me...
First off- if you've gotten this far, thank you.
Thank you for taking a second to support something I have always been passionate about, found an escape in, and truly just enjoy doing- writing, sharing, laughing, existing. Oh and also- welcome.
Still with me? Great.
My life is far from perfect, but yet perfect in its own way. I don't claim to have it all (and definitely not have it all together) but what I do have is pretty freaking fantastic and I'm able to find humor in what isn't (most of the time).
I love Ohio and all it has to offer (I know, what?!) - but I also have a deep-seeded wanderlust and like to claim that North Carolina has taken residence in a big part of my heart. I grew up in Rocky River (just a bit west of downtown Cleveland right on the shores of Lake Erie), and am relocating to Columbia Station (don't ask to me explain where it is, it took me almost 32 years to figure out how to explain where Rocky River is) to live with my boyfriend and our crazy crew of fur (and feather) babes.
Nature, coffee, sports, animals(especially my crazy crew) and music fuel my soul- while food I probably shouldn't indulge in (but a lot that isn't TOO too bad, too) fuels my body. As a former self-proclaimed professional drinker, I am now a very proud member of the sober community for the past 3 years. I try my hardest not to get preachy on that, but some of my sensitive moments tend to lean on it so if it is one of those days I will be sure to include a warning- no judgement, we all have them.
A little run down on our crazy crew: collectively we have two cats, five chickens, and one pup. Our cats are Whiskey(his) and Stanley (mine), and as far as cats go- they are the bees knees. Both of them have more dog-like personalities, and their personalities are huge. Stanley has a deep-seeded need to be the center of attention whenever other people are around (wonder where he gets that from) whereas Whiskey makes her presence known and hangs out with the people no matter whether it's 10 people or just AJ and I. We raised our five hens together from chicks, and they have been with us for about two years now. Their names are Chess, Loretta, Goldie, Edith, and Winnie- and will most certainly be talked about from time to time. As crazy as it sounds, they too have their own little personalities. Last but certainly not least is our newest addition, our puppy Slate. Slate is an Australian Shepherd x Coonhound mix (Aussie Coonhound/Aussiehound/who even knows) and is truly just the biggest bundle of joy. He was a belated Christmas present to ourselves, and as far as our animal family goes- he definitely made it complete. AJ likes to say he's a big momma's boy, but I'm not so sure that's true or if it's just what I need to hear at times.
Basically... you're getting it all with this little blog (which isn't 100% just blog-centric, some will be solely on my Instagram, some will be solely on the blog). A little bit of me, a little bit of CLE, a little bit of the calm, and a tiny bit of the storm- and always the reminder that life isn't perfect; but what fun would it be if it were?
Buckle in, we're about to go for a ride.
- ec.from.cle
(follow me on Instagram at @ec.from.cle )