When I Voice-Acted on YouTube...
How I Started & What It Taught Me!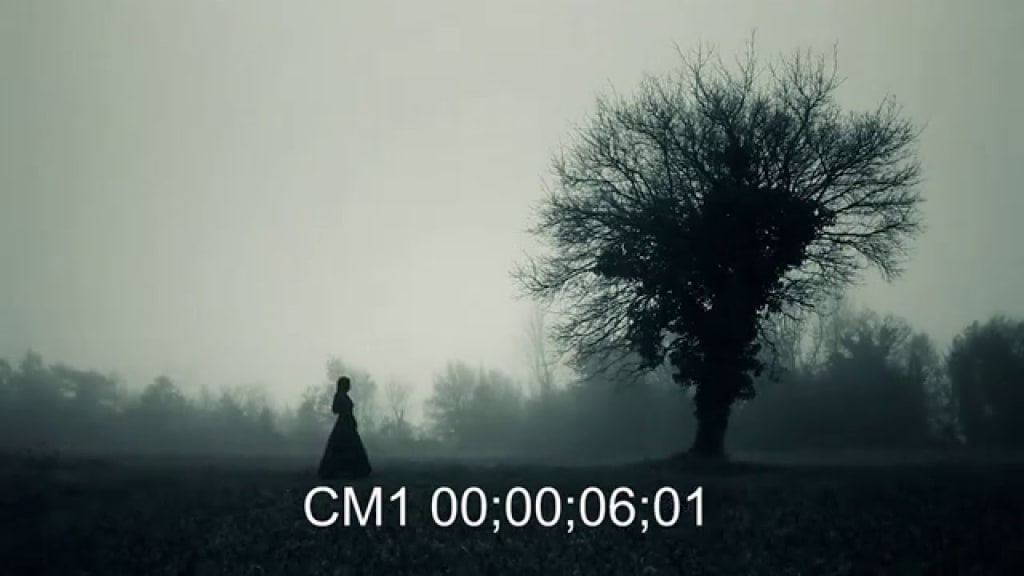 So in today's world of social media, I think we can all agree that online video platforms have caught our eye from time to time with the cliche cat video as well as everyday people like us falling on their butts from their risky shenanigans. Well... it seemed the heavily populated platform known as YouTube caught my attention during my days as an introverted high school student who wanted to share something he thoroughly enjoyed! Now, I have many interests that I am passionate about ranging from art, music, dancing, & even writing (which is what has brought me to THIS platform), but one of the interests out of the bunch that gave me most clarity was acting... even though I had the absolute WORST stage fright of any single person in my hometown. This was a bummer... HOW would I be able to share something I love to do without fainting or having a panic attack (which I dealt with frequently)? To me it seemed I found a loophole one day while having a lazy moment with a good friend of mine as we played video games. Now the game we were playing is very well known—*cough* C.O.D. *cough*—so you, the reader, may know a certain mode involving the undead that lies within the game. Hours of playtime and I picked up many of the sound effects, even recognizing them to the point of actually imitating most of them... imitating them to the point where my friend was... uh... pretty annoyed. Haha I enjoyed it though... It gave me a chance to escape some of the insecurity I felt about myself to "be something different." I think that is when I officially got the bug for voice-acting!Now what? How would I start creating online as a voice-actor when I had primarily been a dancer at the time? Well, I knew for sure I had to get the essentials, which were a microphone & computer. The rest I knew I could research and adapt to. Now as a full-time high school student, allowance was my only dependable form of income. I shared the idea of using my voice online with my mother who, of course, was supportive enough to help me get a netbook & inexpensive headset from a small but well-known retail store so I could get started. I did a good amount of research, searching for tools that would be at my disposal as an amateur "voice-actor." I eventually came upon the program known as Audacity. I really couldn't believe it... a FREE sound editing program up for grabs to whomever may need it for whatever work that needed to be done (NOT SPONSORED). You would not believe how late I stayed up the very same night of installing it, learning how to trim sound, clean up noise, modify my voice, just thoroughly learning what I could to up my game. After days of practicing editing, I was ready to begin... and I was stumped again because I needed one last essential... a NICHE! What was I going to act as? Should I narrate things as well? I hadn't even thought of a username yet! Ironically enough, that aspect of my journey came from one of my favorite video game series of all time... Resident Evil. Horror! That would be great! Not only can I be suspenseful for the fun, but I can grow a definite audience since horror & scary media provoked a certain feeling in their viewers. An adrenaline rush? I know that's why I always went back to scary movies, it was such a thrill! Looking for horror stories across all platforms I could find was actually the best thing I could've done as it led me to what most of the online world know as "CreepyPasta." Short online horror stories, eh? I can do that! With endless content from such a large community, I narrated and acted out my first reading of "The Clown Statue."
Now you may be wondering how the video was being taken by the online community. Well... not so good...I was an amateur, of course, but you know how people are. Rather than constructive criticism, the general audience of online videos would rather make you feel like you should stop before going any further despite your passion or potential. It hurt, I won't lie, but my channel was active for about two years. Not only was I improving my acting, I was improving my voice itself, which caught the attention of fellow narrators/voice-actors, some of whom I have collaborated with on original works as well as already famous stories. Time passed more and more, with me analyzing my content to see what I could potentially do to make my videos more exciting, taking on very interesting projects for myself to try and enjoy what it was I was doing. Only one thing was starting to really ruin the experience as a whole for me... the community I had gathered...NOW, keep in mind I narrated many CreepyPasta stories as well as created original voices for certain characters from said stories, so my general audience consisted of A LOT of younger viewers ranging from 10- to 15-year-old kids who I believe may have taken their obsessions with horror a bit too far. Apparently some of the killers, characters & contents were appealing in "different ways" to some of these easily impressionable viewers. As far as young girls saying that "Jeff The Killer" was sexy... yeah... that's... unhealthy. I was becoming more and more disgusted with my audience, although I had gained a subscriber who would then follow me to this point now, even supporting my ideas to rise back from the ashes and begin my YouTube journey once again. I had a good run, making it to an amateur number of 4,000 subscribers, earning YouTube monetization and accumulating a WHOPPING... $215 in two years... Hey, it was SOMETHING! As a teenager, it really excited me to see myself earning actual monetary compensation for having fun with what it was I was doing. My views on certain videos rose higher & higher each day and I gained much feedback and experience from my time. I still have two friends who were voice-actors as well, a brother and sister who have inspired me that entire journey, one of whom is still incredible in his form of entertainment, being a well-gifted content creator who I wish would gain the attention he works too hard to NOT receive. Look up "David Near"... I promise you will not regret it. So what is the point of this entire timeline of a story? To be honest, I do miss the days where this was my passion. Do I love voice-acting? Of course! The only problem is I want to be more open with what it is I create, have more freedom that my former audience would NOT allow me to have as I felt tied down to only one certain thing when I was flooded with ideas that I knew could be great. Today, the person I have become still overthinks what I want to become, what I want the world to know me as in the online world. I do believe I am headed in the direction I wish to be with the support from my friends and family. Although I gave up that part of my creative journey as a creator, what I want to share as a message to YOU, the reader, is that you shouldn't be ashamed of past creative outlets or platforms. They give you experience that only YOU can learn from by simply doing it. Now I gave up something I grew to a decent number and it will be a part of me for as a long as I live, but I know now that I would never have grown to discover so much more potential in the world if not for moving forward with my endeavors. Someday I will begin using my voice, once again, to invoke feelings in someone's heart, whether it is fear, sadness, or even pure joy. Only time will tell what it is I can achieve as long as I take that chance just as I did those years ago. - Formerly, "Zero The Killer" (Based on "Jeff The Killer" Creepypasta Character)Thanks To:DavidBridgette
career

Jake Vargas
I'm an overthinker on a journey. To keep it simple, I have too many ideas! With these ideas, I hope to flourish & learn as a creator, both on Vocal & YouTube. - Jake (KeyWicked)
See all posts by Jake Vargas →