Home Office
What You'll Need to Work from Home
Working from home requires discipline.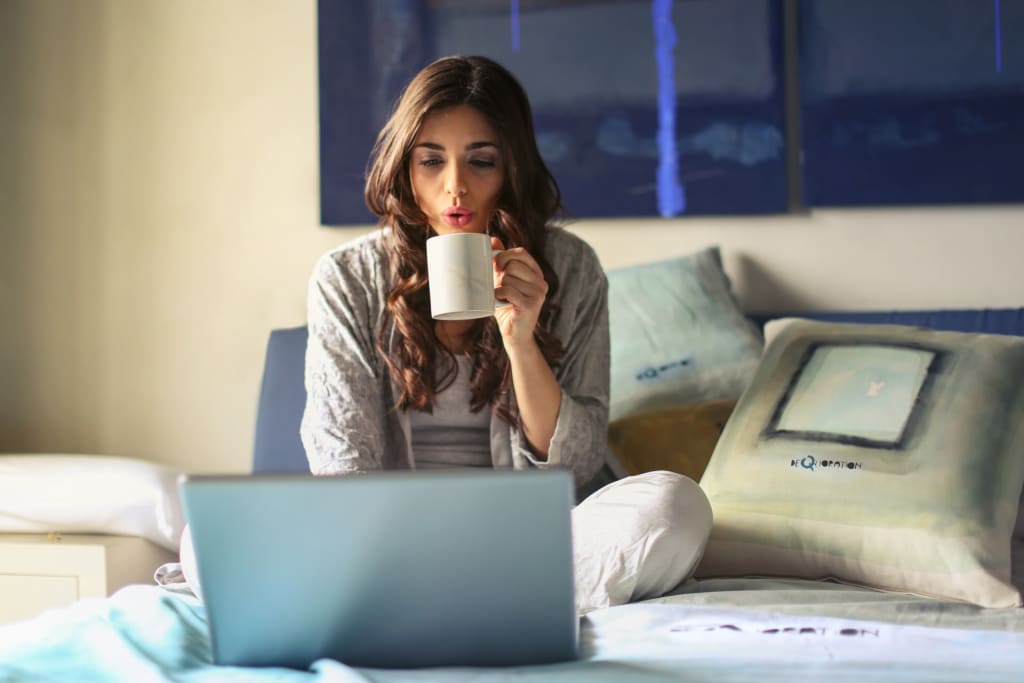 Working from home may seem like a dream come true for many, and we've surely all heard stories of how you could accomplish your entire workload from the couch or envisioned ourselves answering emails while lounging by the pool. It's true that working from home does have some great benefits. Your office can be anywhere, you'll save money by not commuting, and you can learn to be more independent by setting your own schedule.
It would be disingenuous, however, to suggest there aren't any disadvantages to working from home. Many employers don't want to hire remote workers because of issues with communication, or because they worry they won't be able to preserve their office culture. There's also a much higher risk of distractions, and therefore decreased productivity while working from home. Additionally, there are still people who don't see working from home as a "real job," so it's often less valued than traditional office work.
Ultimately, you'll have to decide if working from home seems like the right choice for you, and there are plenty of reasons to do it. Many jobs that rely on digital means, such as telecommuting and writing, value remote workers. Maybe you're a freelancer who offers clients a very specific service that can be done from any location. Maybe you want to start your own online business and be your own boss. Whatever your reasons, the following are some essentials you'll need to effectively work from home.
Home Computer
It should be obvious, but constant access to a computer at home will be the most important thing. Many jobs will allow you to use whatever brands and operating systems you like, but it's best to check these requirements before applying to a job, so you'll be prepared to make a change if needed. There are many work-from-home companies that actually provide equipment to employees, so you may have this covered for you.
Reliable Internet Connection
Of course, a computer won't do much good in a remote job if your internet connection is spotty or low speed. The majority of companies have minimum speed requirements to ensure all programs work properly and all employees are reachable on a moment's notice. Generally, a wired connection is preferred over wireless.
Although, if you aren't required to be hardwired, then there are some options to get creative. Depending on your carrier and service, it may be possible to turn your smartphone into a mobile hotspot. If you have a limited data plan, this could get very expensive, so make sure you know what you're working with before trying this idea. You'll definitely want to invest in a cell phone signal booster for home if you decide to go this route. This may not be possible for certain jobs, however.
A Dedicated Phone Line
If you're working a telecommuting job, for example, you'll definitely need to invest in a landline. This means having a service through a traditional or digital telephone provider. Things like Skype or other VoIP services won't be deemed as proper substitutes.
On this note, you'll also want to invest in a telephone headset. Luckily, this is a relatively inexpensive purchase, though most companies will want you to use a wired set that can be plugged directly into your phone jack.
A Nice Office Area
Last, but certainly not least, you'll need to set up a professional office area in your home. This will depend greatly on your living situation, but you'll need somewhere you can generally rely on to be quiet. This will help you avoid distractions and keep effective communications. You'll also want the area to look nice in case of video conferences or if your job requires visual interaction with clients. All the equipment in the world won't help much if you don't have somewhere to use it properly.