What We Want Online During the Pandemic, And What That Says About Us
An analysis of American's online activities reveals a great deal about how Americans are living, working, watching, eating, etc. in the time of COVID-19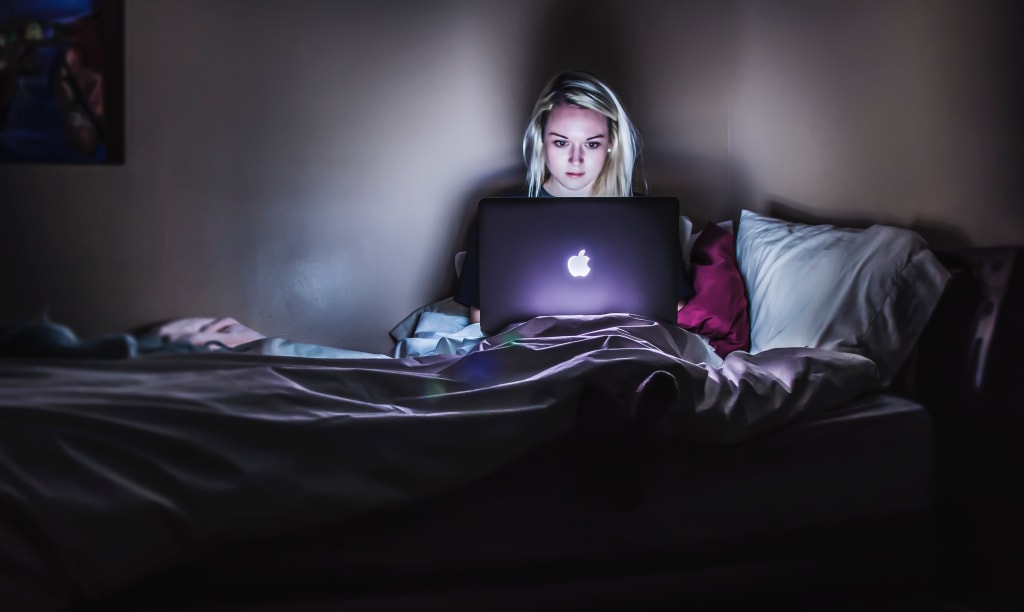 Photo by Victoria Heath on Unsplash
Introduction
Today, we have pretty much become accustomed to the idea that Internet giants like Google, Amazon, Facebook, Twitter, Netflix and more know everything about us - perhaps even more than what we would like to admit to ourselves. These indispensable Internet giants make gazillions of dollars based on being able to not just manage this data for their own use, but to also be able to tell advertisers what sites we visit, what we search for online, what we buy online, and what video content we watch. And for the most part, we have come to accept the Faustian bargain that this represents to us as we trade off our anonymity for the convenience that these tools give us in our lives.
There are many ways for those interested in these market signals to keep up with all of the trillions of bits of data that these companies collect on all of us. For instance, Google Trends is a tremendous resource to see what the "pulse" of America - and indeed the world - might be at the moment, providing actionable info for tens of millions of marketers, website developers, researchers and more.
GLIMPSE-ING THE PUBLIC
Recently, I became acquainted with the work of New York City-based Glimpse, which seeks to aggregate info from all of our activity across all of our online activity to discover underlying trends regarding products, companies, and industries. Glimpse's key metric is what they term to be consumer interest levels, which is based on the company's proprietary analysis of "hundreds of millions of consumer behavior signals from across the web."
And so in looking at Glimpse's statistical analysis of consumer interest levels in various products during last month (March 2020), the month when the COVID-19/coronavirus pandemic took off in the United States and brought-on both self- and state-imposed stay-at-home and quarantines, all of this reveals some very interesting insights into the mind and mood of Americans as we collectively encounter the fear, uncertainty, and economic disruption that has resulted from the widespread outbreak of this deadly disease and our efforts to isolate ourselves to "flatten the curve."
Here then are some of the more interesting trends spotted in Glimpse's look at where America is - at least from a consumer perspective - in this most unsettled of times. In a nutshell, their data shows that we Americans are a curious people - and especially now with almost 90% of the country essentially in lockdown at home. And now, our curiosity has been directed on the Web towards adjusting to life in isolation. However, while the impact of the coronavirus pandemic has been devastating across the economy, these insights assembled by Glimpse show that for many companies and industries, COVID-19 has produced an unlikely spike in consumer interest in their products and/or services - meaning more business for them!
So what's trending? Here's a few insights from Glimpse's March 2020 analyses - and a reminder that most states implemented their stay-at-home orders sometime between the March 20th-April 1st period. Each chart represents consumer interest levels data in that subject for the entire month of March 2020. And as you look at these trends, do bear in mind that with the timing of the pandemic, the trends in the latter half of the month reflect the very real changes in consumer interest levels in these products/services among Americans as the pandemic caused people to shelter-in-place. For instance, sadly, the seriousness of the pandemic made Americans take an interest in having their wills in place....just in case. As you can see in the chartg below, Glimpse's data showed a 70% jump in consumer interest levels in the topic during the month of March 2020!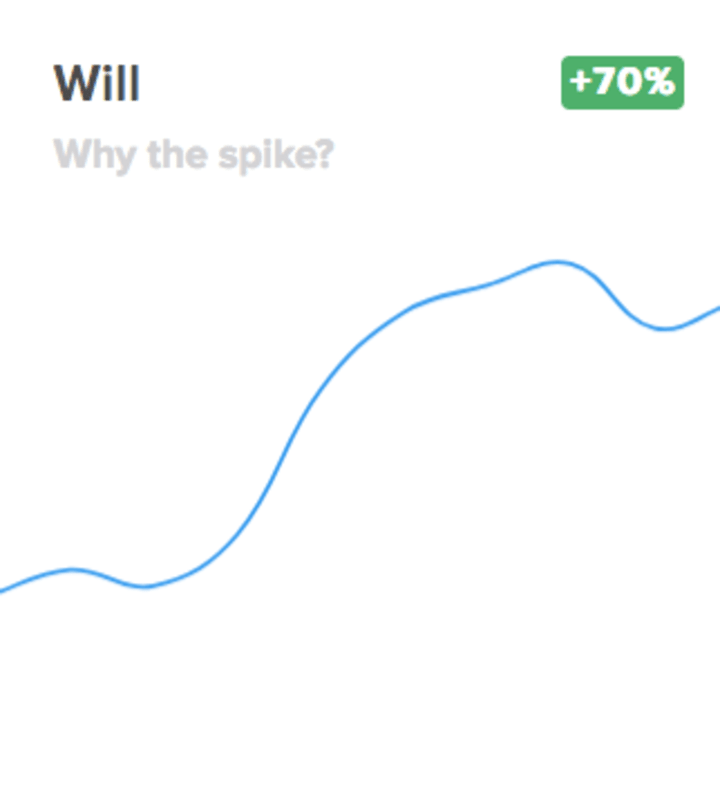 In this article, we will look specifically at consumer interest levels during the early part of the pandemic in two areas - the things we sought out on the Web to adjust to working at home and the things we looked at on the Internet seeking to pass the time - seeking a "diversion" - as we collectively sought to isolate in our homes.
WORKING AT HOME - COLLABORATION TOOLS
The analysis of Glimpse data on consumer interest levels in the tools that it takes to collaborate virtually - for work, for school, and even to get together socially reveals a dramatic rise in Americans seeking out these platforms to reach out to one another.
Virtual Conference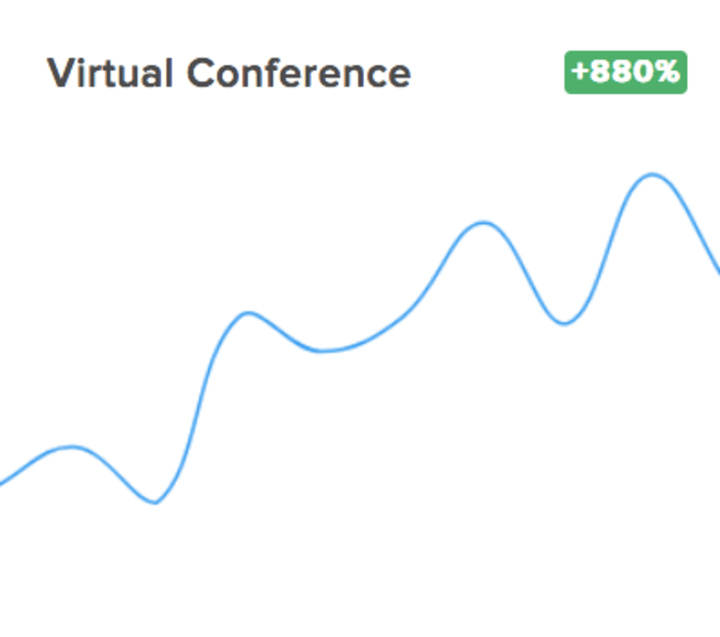 Zoom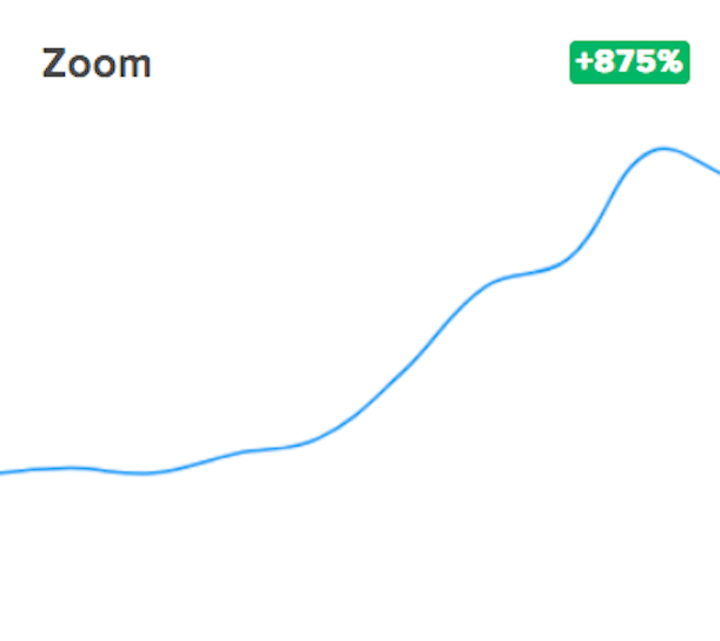 Skype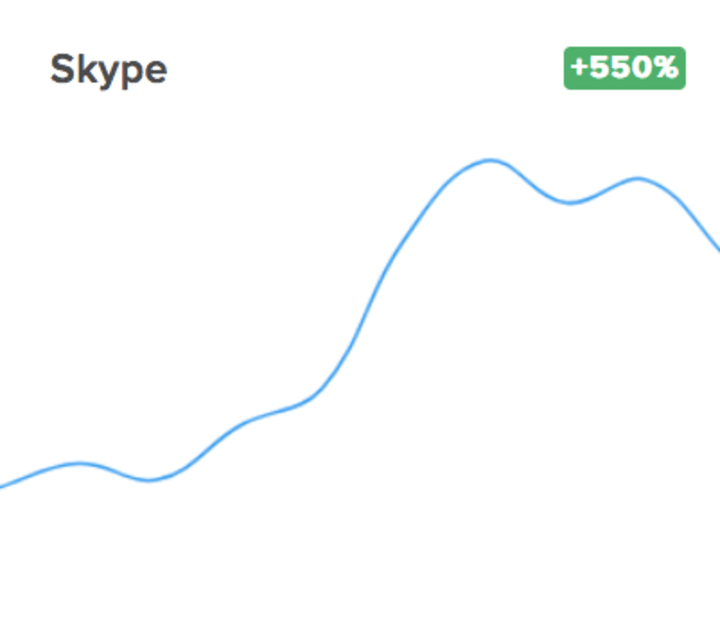 Microsoft Teams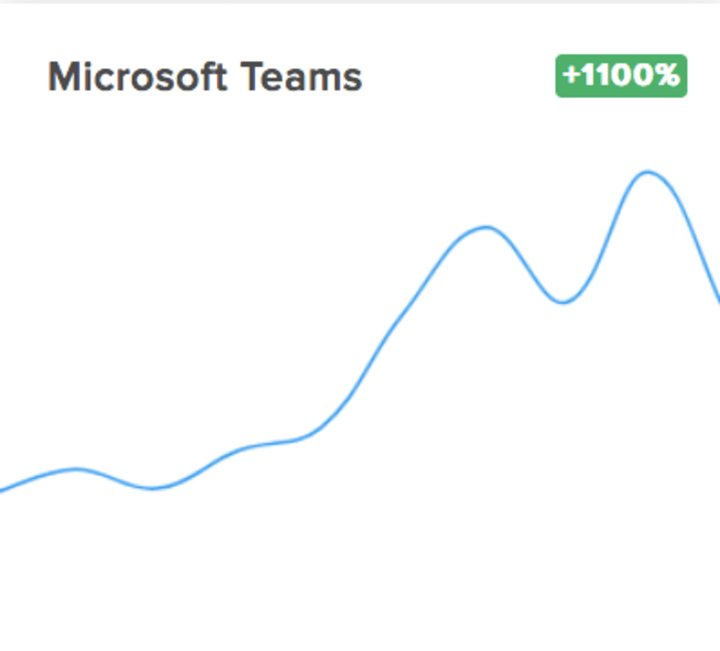 Facetime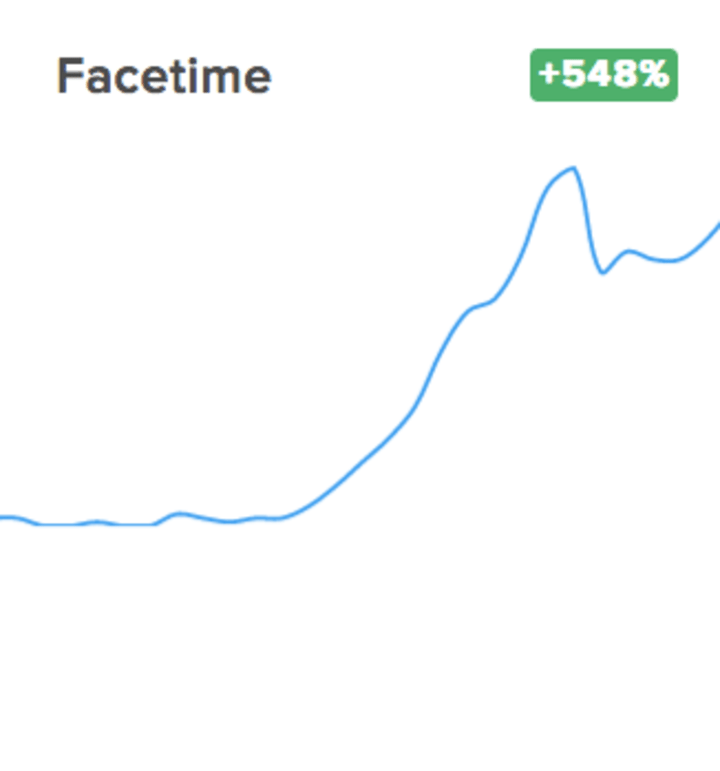 WORKING AT HOME - "THINGS" WE NEEDED
The trend analysis of Glimpse findings shows that there was a significant uptake during the early pandemic period in the tools that it takes to make working at home "work" - both physically and technologically.
Desk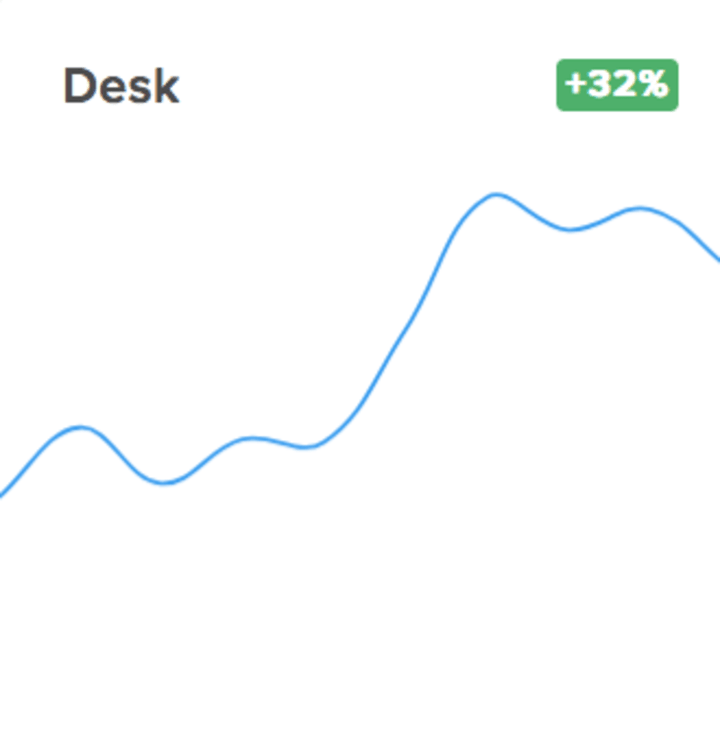 Standing Desk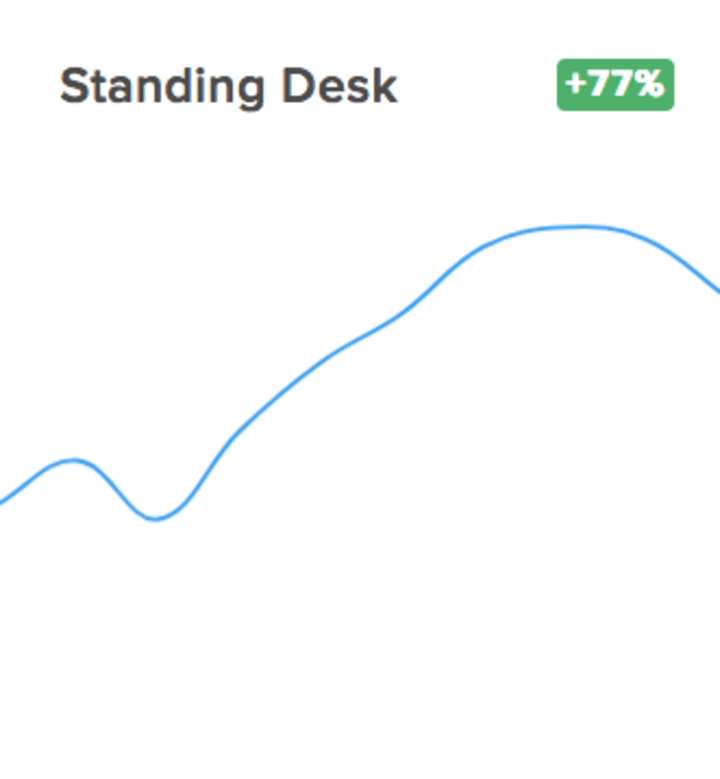 External Monitor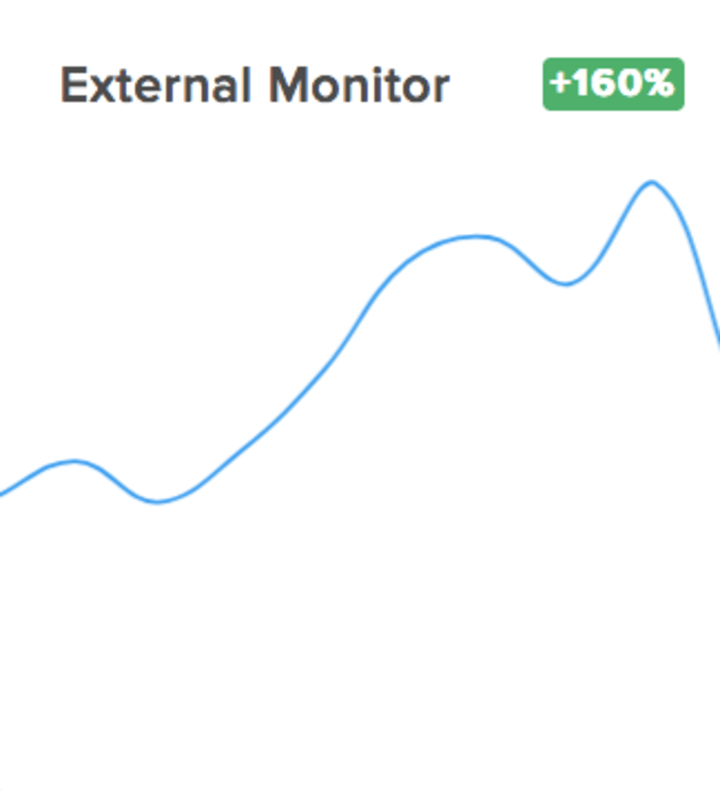 Mouse for Laptop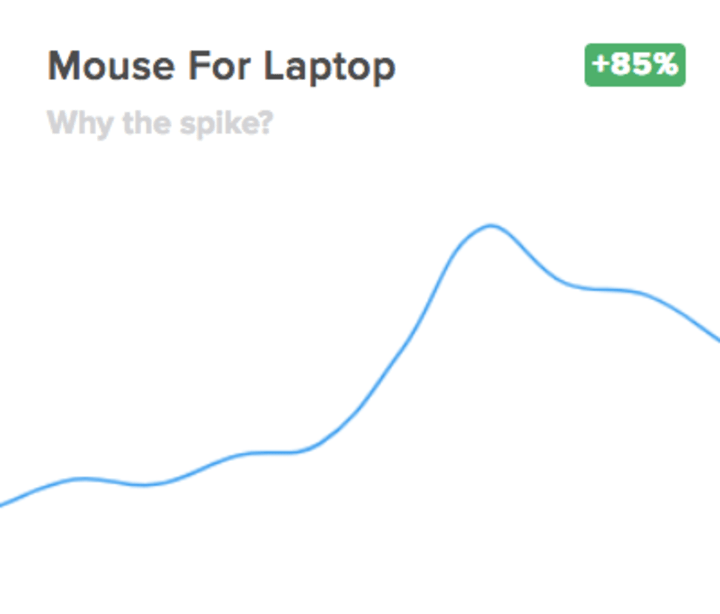 Displayport Cable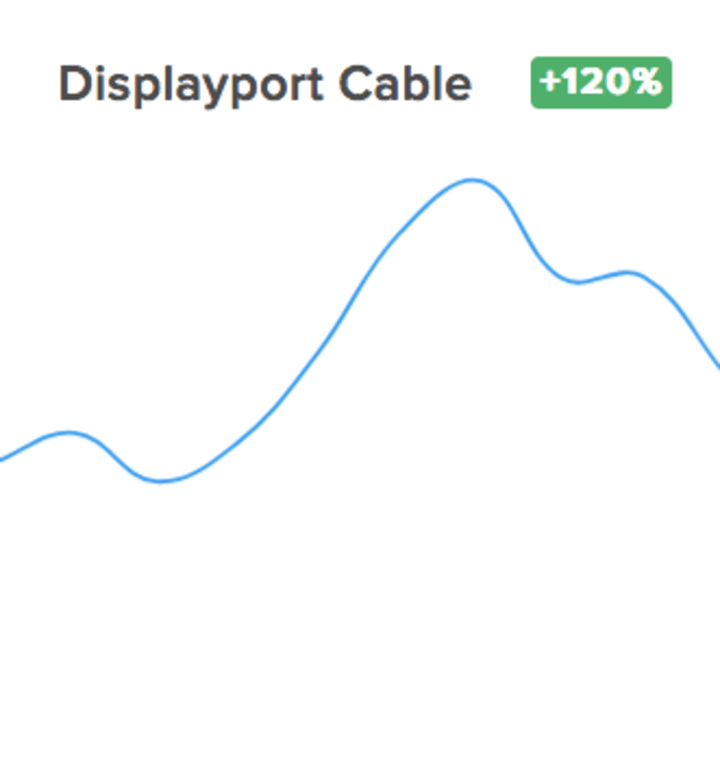 Microphone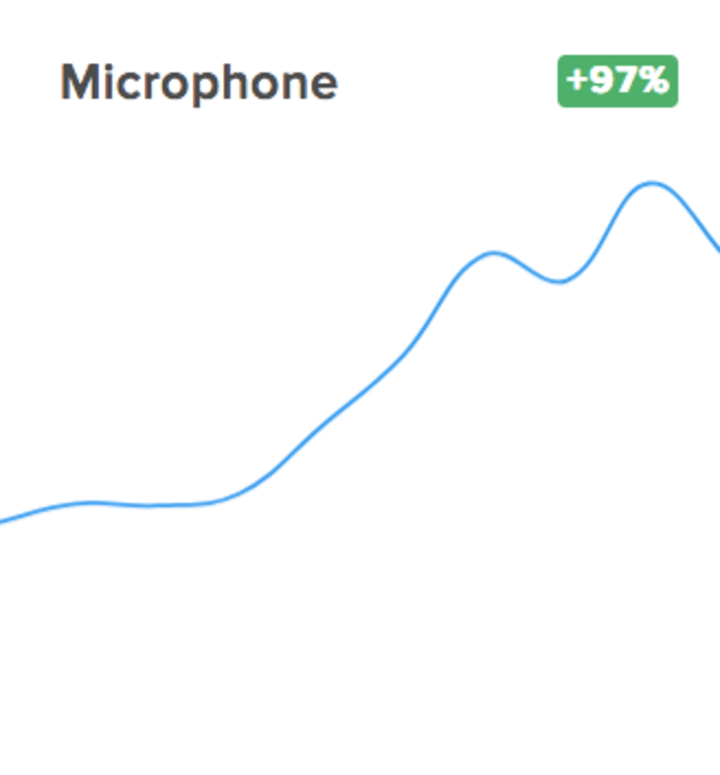 Blue Light Glasses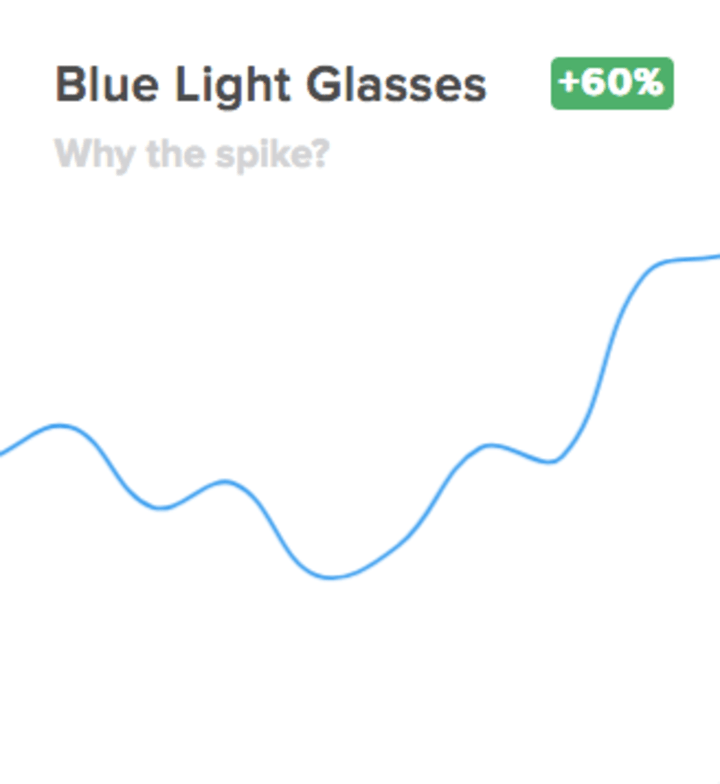 SEEKING "DIVERSION" - ACTIVITIES TO STAY BUSY
One thing that became quite clear during the early part of the pandemic was that Americans needed the Internet to seek out ways to pass the time spent in isolation, whether they found themselves alone or with their families. Based on consumer interest level data from Glimpse, here then are some of the topics that Americans sought out on the Web in March 2020. As you can see, we became quite inventive with finding ways to spend 24/7 at home - beyond just watching TV! We will look at two specific areas of Glimpe's March 2020 data on consumer interest levels, first examining the "things" we explored in quarantine to pass the time and then the "things" we sought out to try and stay in shape - despite all the snacking, Web-surfing, Netflix binge-watching, etc.
Netflix Party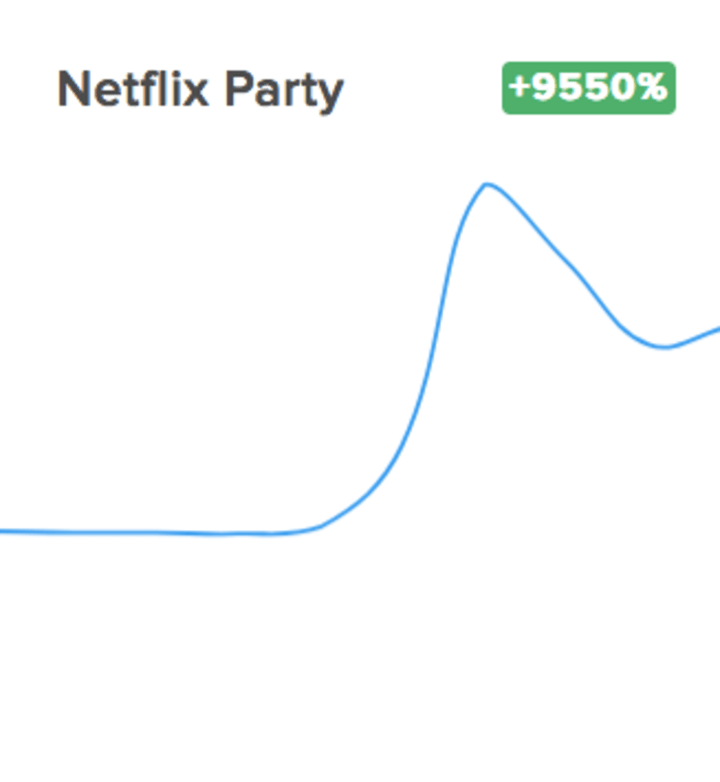 Online Church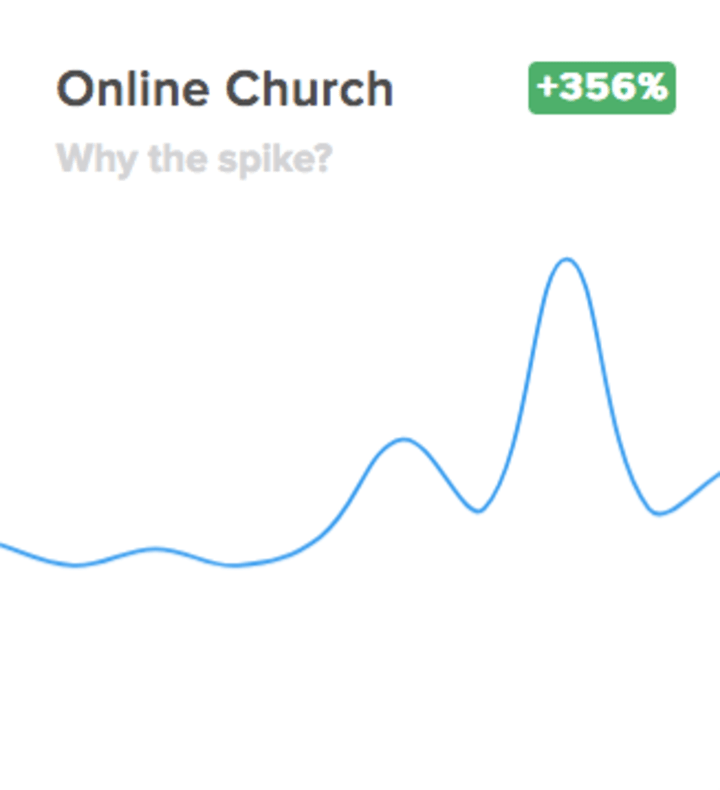 Sewing Tutorial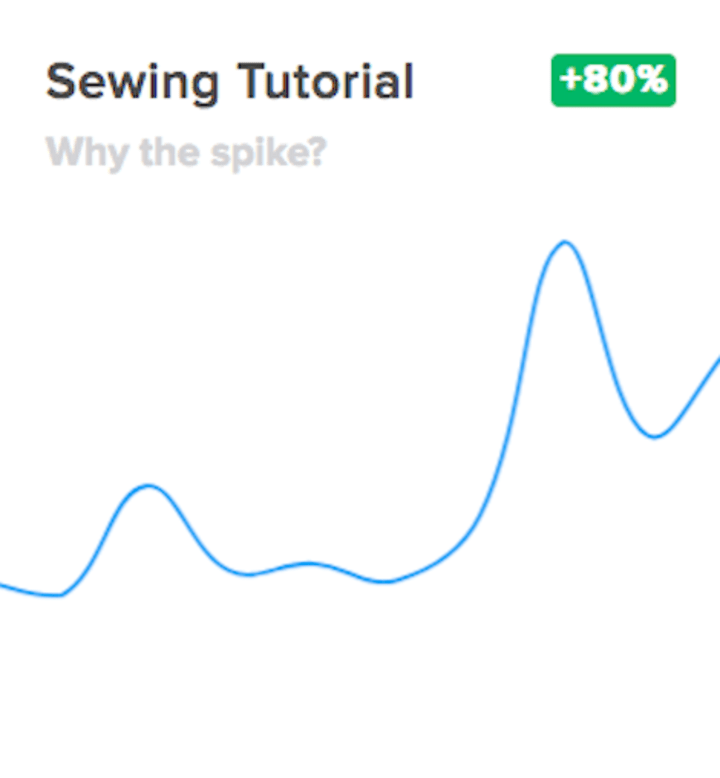 Bread Maker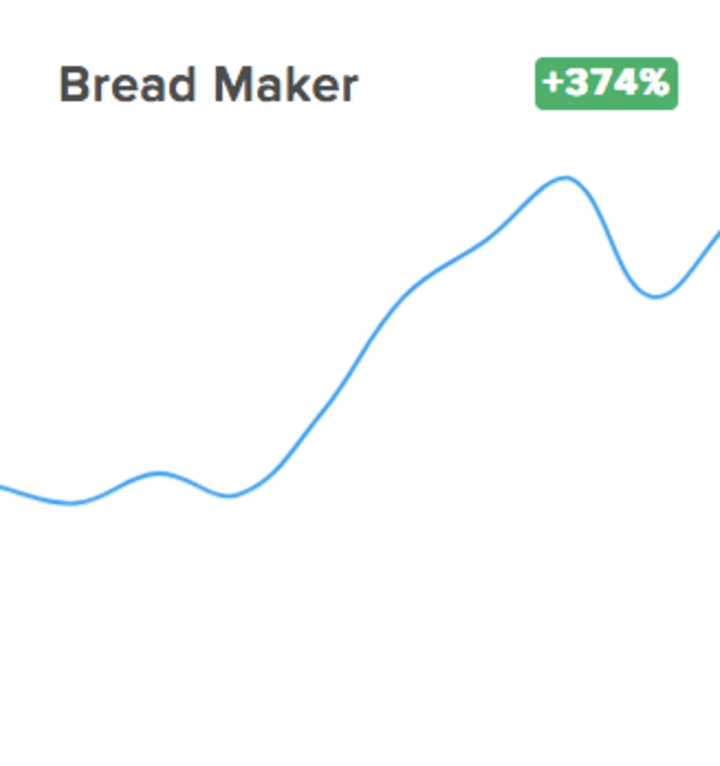 Paint Brushes
Guitar Tuner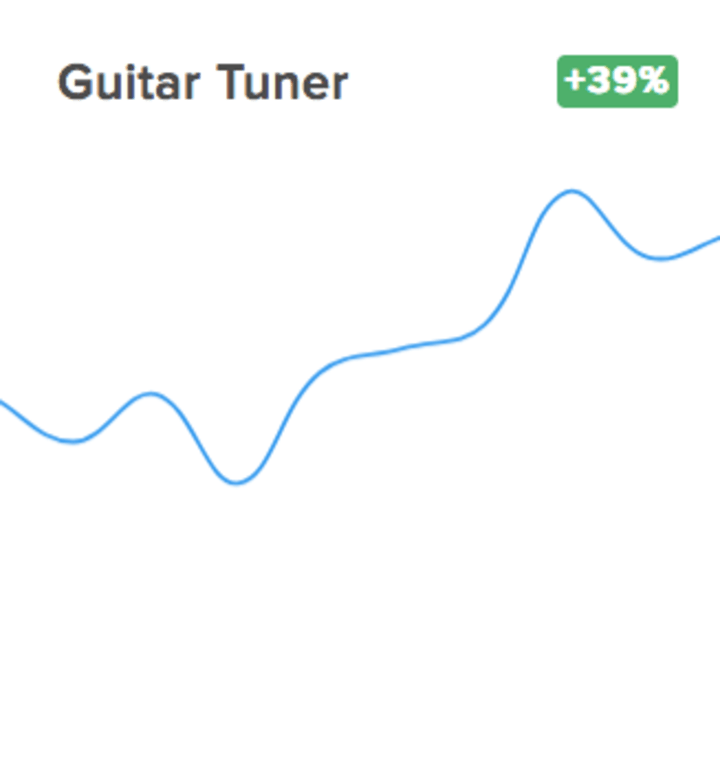 Ukelele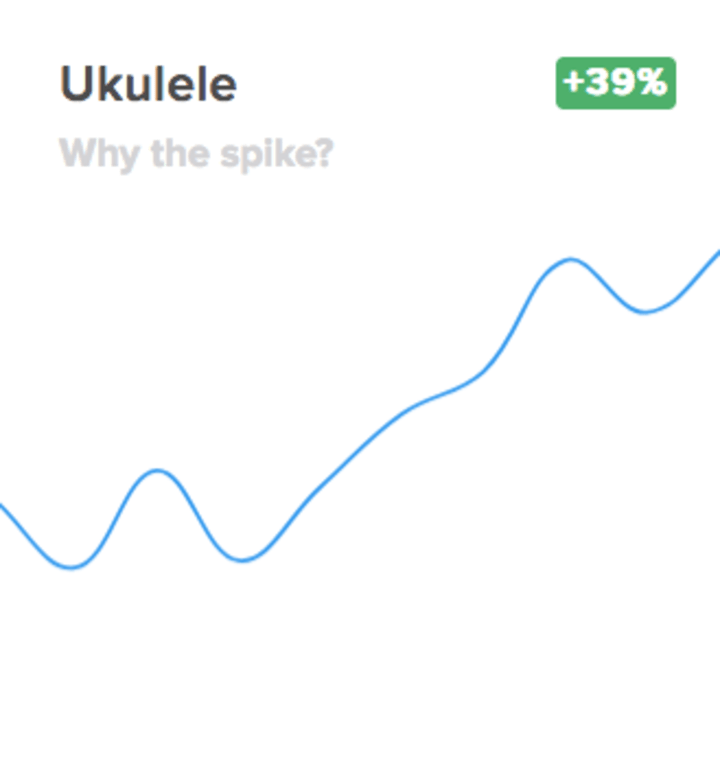 SEEKING "DIVERSION" - ACTIVITIES TO STAY IN SHAPE
Dumbbells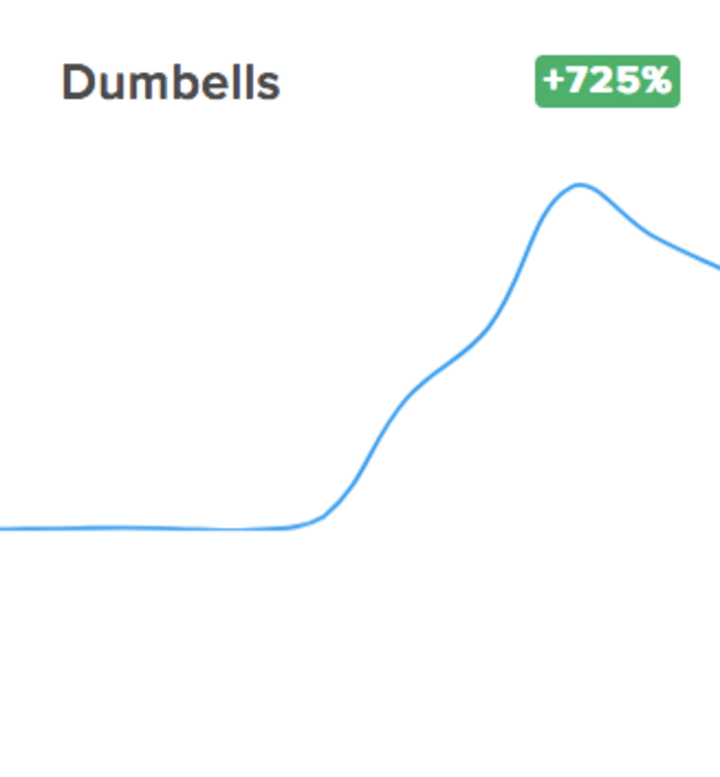 Resistance Bands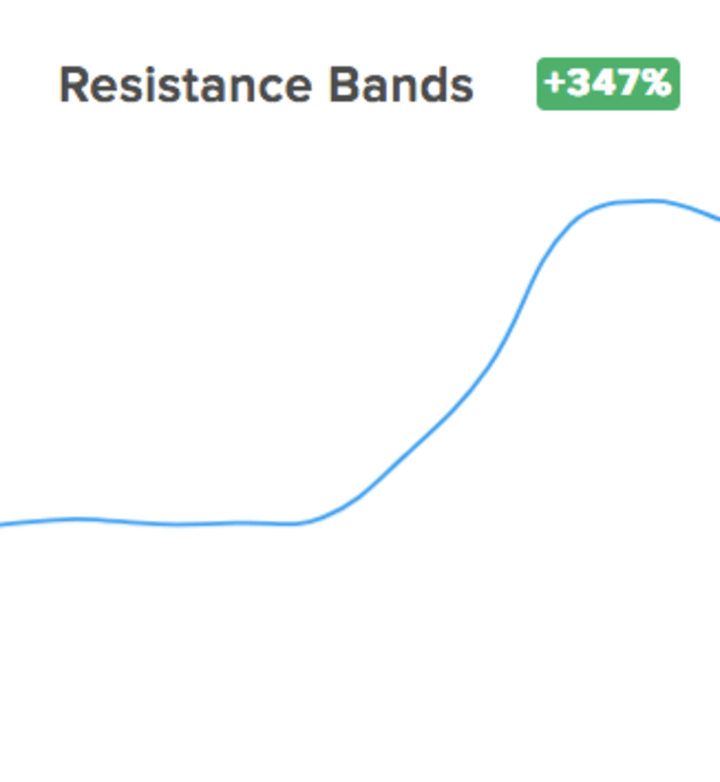 Yoga Mat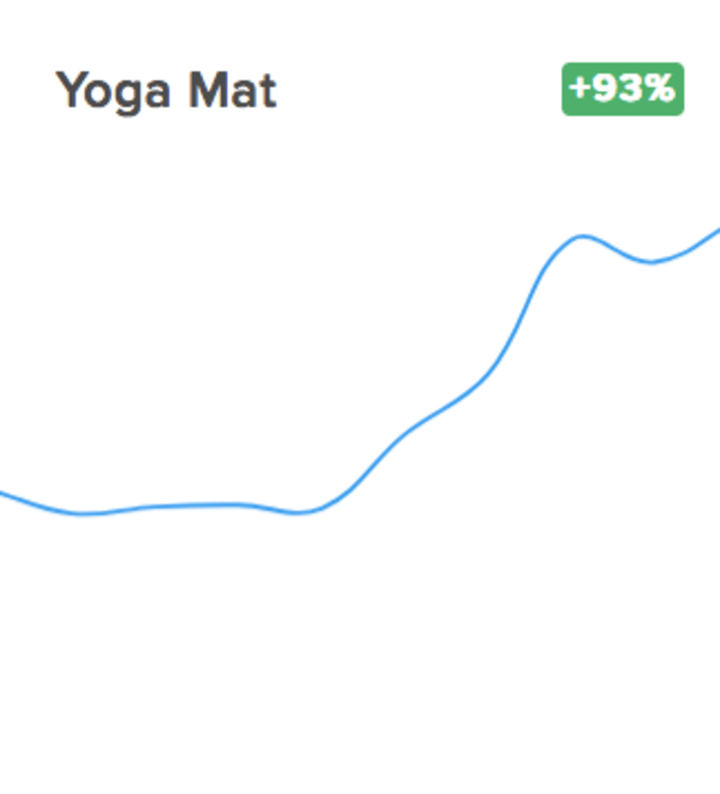 CONCLUSION
Yes, our collective newfound interest in things like barbells and ukeleles may pass as fast as the virus (and on the latter, we do hope that is fast!). However, companies of all sorts and sizes would be well advised to take a look at the consumer trends coming out of this time of the pandemic, as yes, there will be a post-pandemic business environment. As others have written about from a social science perspective, We believe that this will produce a very changed American public - and a very changed American consumer for years to come - maybe permanently!
So, while much of the focus of anyone in a position of responsibility in any company today - from those managing the largest of Fortune 500 companies to those owning a local small business - is simply to stay afloat, we urge managers to begin thinking about their strategies for the post-pandemic future of their enterprises. Follow my writing here on Vocal (https://vocal.media/authors/david-wyld) for practical, actionable advice for businesses in general and in specific sectors. And yes, I'll be reporting on the trends that will shape the business landscape in the post-COVID-19 era. It's going to be a very bumpy ride, but managers that begin thinking today about what the after the pandemic "new normal" will be will have a competitive advantage over their rivals as we settle into a very changed environment in the challenging months and years ahead...and that boils down to this last, sad chart from Glimpse on the consumer interest level in filing for unemployment insurance.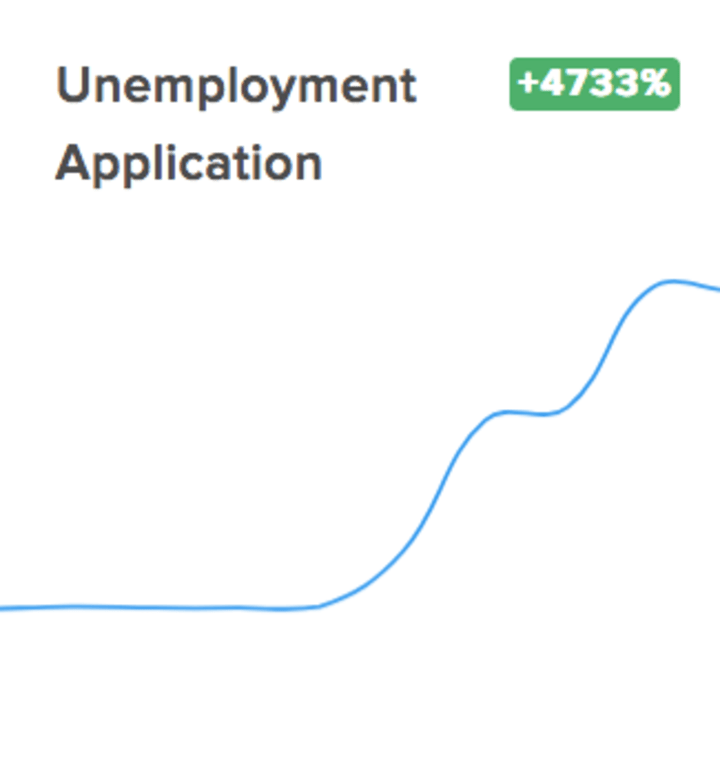 _________________________________
David C. Wyld ([email protected]) is a Professor of Management at Southeastern Louisiana University outside New Orleans. He is a noted business consultant and speaker/writer on contemporary management issues.