What is the process of manufacturing clothes?
Garment manufacturing is an organised yet complex activity that has several sequential steps.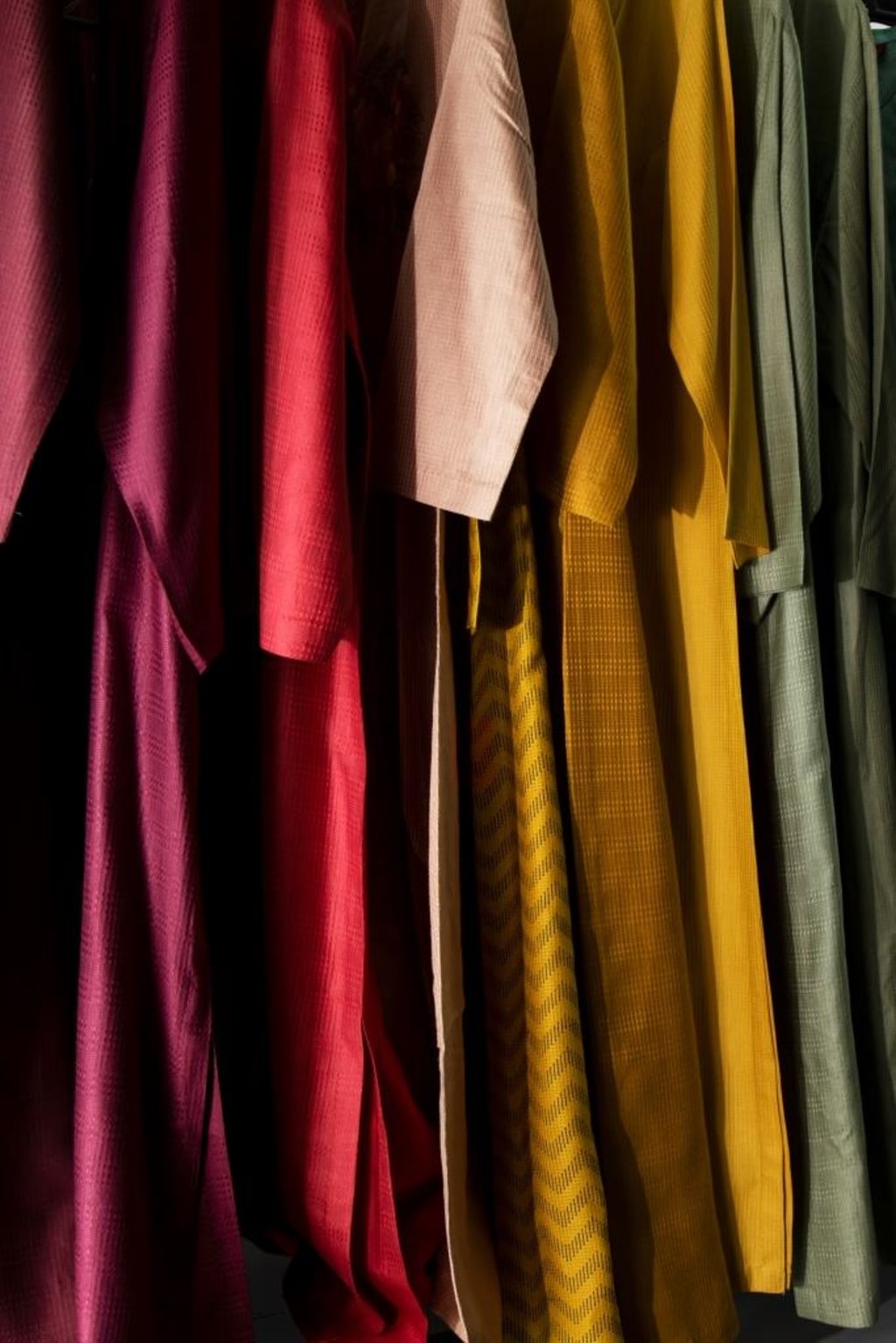 Garment manufacturing is an organised yet complex activity that has several sequential steps. If you plan to start a clothing brand and approach apparel manufacturers in India, having a comprehensive idea about the manufacturing process is quite helpful. There are over a dozen steps involved in converting raw materials into finished products. Each step should be carefully followed to yield top-quality products.
Garment Manufacturing Process
Before you begin your hunt for garment manufacturers in India, it is good to have a complete idea about the manufacturing process. This way, you can ask relevant questions, make prompt observations, and ensure you are choosing the best manufacturer for your clothing brand.
It is a long and tedious process, which is why manufacturers usually take quite a while to complete the order. In fact, some manufacturers take up to 60 days to deliver the final product.
The apparel manufacturing process begins with the design or concept and goes up to the finished product.
There are a lot of steps that fall in between, so let's take a look at what they are:
Step 1: Receiving the fabric
Textile factories in India receive fabrics in bulk from fabric suppliers. Big bolts of cloth wrapped in piles or bags and with plastic center tubes in between show up at the factory in massive shipping containers. They are not easy to unload and require the assistance of forklifts. The fabrics are appropriately stored in a warehouse, separately from the materials being used for manufacturing. Besides, this is where the workers scrutinise the fabric for defects. If any deformities are noticed, the manufacturer takes it up with the supplier.
Step 2: Form Layout and Cutting
There is a cutting area in every garment manufacturing factory. This is where the fabric is transferred after relaxing to be cut into uniform layers. After being cut into plies, it is spread out either through a computerised system or manually for the cutting process. In addition, spreading helps detect fabric flaws, control the fabric's tension, and help in proper alignment as well. Once this is done, textile forms are placed on top of the spread, and then the fabric is cut using manual or computerised labour.
Step 3: Manufacturing
This complex step incorporates several smaller steps, including fabric laying, marking, cutting, embroidery, stitching, and screen printing. All these smaller steps play a crucial role in the final production process and take a lot of time. Textile manufacturers in India keep each of these steps in mind to deliver the finest quality of finished products to you. The amount of time you will need to manufacture different garments depends on the design complexity and the type of fabric. Naturally, a more complex design will take more time and money.
Step 4: Spot Cleaning
Once the garment has been sewn, the final product will be examined, all defects identified, and the labourers will then work on removing the stains and other spots that might appear during the production process.
To remove spots, the garments are cleaned with a chemical solution, steam, and hot water.
Some procurers want a full laundering before the product reaches them, and thus, some garment factories have a laundering service on-site.
Step 5: Steaming
The finished product will be steam ironed in the next step to make it feasible for the market. Most manufacturing hubs have a separate ironing facility. Proper ironing greatly influences the look of the final product. The machines used for pressing include hand irons, scissors press, carousel machines, steam irons.
Step 6: Packing and Shipping
When all of this is done, the product becomes retail-ready and is packed using plastic bags and cardboard boxes that will ship them to the client. Any specific requirements that the client might have for shipping are also taken into account.
How to find reputed apparel manufacturers in India?
India is one of the leading producers and exporters of finished clothing products. Given its population, diverse climate, and the popularity of its clothing abroad, it comes as no surprise that there are a large number of clothing manufacturers in India. However, finding the right one is the real challenge and one that requires intensive research.
There are many sources you can use to find the best apparel manufacturers in India. Search engines produce numerous and finding a verified, and authentic manufacturer can be complex. So, many clothing entrepreneurs choose to look for manufacturers via trade fairs, word of mouth, and directories.
What Is Minimum Order Quantity?
One of the first things you need to keep in mind while looking for a clothing manufacturer is the minimum order quantity. It is the number of items that you need to purchase per order. The MOQ can range from 200 to 2000.
MOQ is essential because any production process involves fabric procuring, sewing, and screen printing. All these processes are expensive and procuring, and printing lowers the average cost of production.
However, remember that you should only an amount that you are confident will sell out. Otherwise, you'll be left with excess stock.
Final Words
The Indian textile industry functions under the Clothing Manufacturing Association Of India. Thus, the manufacturing standard is pretty high, and you can rest assured that you'd be delivered the finest quality of products.
However, it is essential that you choose verified and reputable apparel manufacturers in India. Ask for references and check their work portfolio. India is also one of the leading exporters of textiles to several countries, including the UK, USA, and Canada. The textile industry in India is booming, and the market has a seen massive growth across cities.
For the latest updates about the clothing Manufacturers visit:
https://oxymcrafts.com/
Reader insights
Be the first to share your insights about this piece.
Add your insights