What I've learned from one year writing a Substack newsletter
And how I plan to earn a living doing it.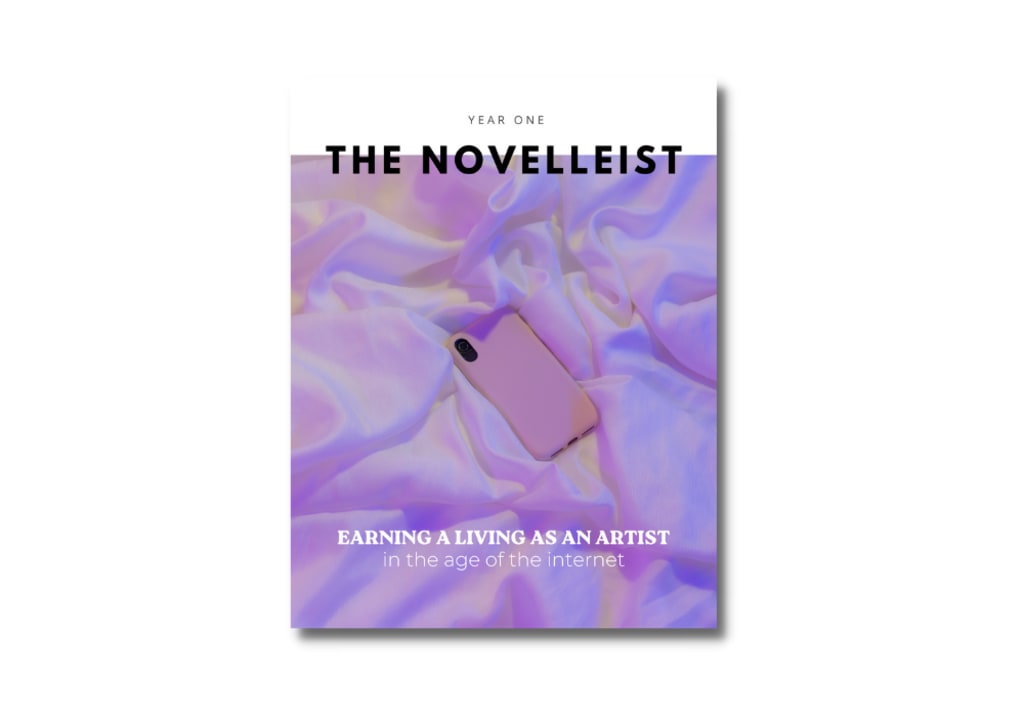 It was one year ago that I finished researching my article No One Reads Books (and other truths about publishing), and determined that my best hope as an author was to create a platform for my writing.
At the time, I had no social media accounts and had just emerged from three years writing a novel when, in a fevered haze, I became like Amadeus in the final scene in his namesake movie - furiously determining that I would not allow my novels to die in Obscurity, but would find a way to put my art out into the world.
Thus began a year-long exploration of the creator economy and whether I might be able to use it to build an audience for my writing, and possibly even earn a living doing it. One year in, I believe my answer to both questions is yes, though I have crossed off several inaccurate hypotheses to get here.
Hypothesis: People value art
Conclusion: People value knowledge more
Having struck out with more than 100 literary agents and determined that mine was a novel better suited to a niche audience of 1,000 than a mass-market audience of 100,000, I turned to the creator economy to see whether I could still earn a living from 1,000 fans.
After interviewing several authors who make a living this way, and testing out the various serial fiction platforms they used to do it, I decided to serialize my novel via this Substack newsletter - releasing one chapter each week for paying subscribers at $10/month and $50/year.
My hypothesis at the time was that I might be able to develop a following for my fiction, and even earn a living from it - but that proved incorrect in the best possible way. In an early survey of the 45 individuals who paid to subscribe to my novel, I found that none subscribed to read my novel, and all subscribed to support my newsletter.
That's when I realized my original hypothesis had been turned on its head: I am not a novelist writing books for my readers. We are a community of writers writing together. And that is so much more fun to me!!!!!
The problem with my initial hypothesis was that it expected people to value my art, when what we really value is the art form - and that mimics reality. We are used to getting books at the library for free (like Dan Brown's DaVinci Code) while paying for knowledge (like Dan Brown's MasterClass).
I behave this way too. Though I intentionally try to invest in art, more often than not I find myself investing in the artist—and in trying to learn from them (incidentally, I have spent the $180 on MasterClass). So I'm reorganizing my newsletter with that in mind and I'm changing how I monetize it going forward so that my art will always be free (like my novels and articles) and the knowledge I learn along the way will be paid (like my interviews and resources).
I ran a small test on this hypothesis last week, releasing my giant spreadsheet of all the literary agents I think are worth querying and making it available to paying subscribers. I originally made this spreadsheet for myself because, as a writer querying my book, I wanted this resource! Then I realized that, as a community of writers, you might all be interested in that sort of thing too, so I deeply edited that list, added all of the best-performing fiction agents (not just the ones looking for a gothic novel), and added all of the best performing nonfiction agents as well.
When I published that list, I went from 64 paid subscribers to 96 in one week - and received the validation that I think I'm on the right track! (Related: Thank you so much for supporting my work! I'm still figuring it all out but I am so glad you've found my work helpful along the way. And I really appreciate your support as I do so!)
Hypothesis: Artists need social media to grow their platforms
Conclusion: Artists need communities of peers to rise up together
Though I intended to use this newsletter to find fans of my art, what actually happened is that I created a literary salon of artists - and that has been a very happy accident indeed.
Most of us are here because we are writers figuring out how to put our art out into the world. Together, I imagine us like Ernest Hemingway, Gertrude Stein, F. Scott Fitzgerald, and William Yeats - an assemblage of luminaries all gathering to make masterpieces, discuss literature and philosophy, and art. Collectively we have tried various literary devices, social media platforms, and guerrilla publishing tactics, then we all report back and share ideas. Like those literary salons of old, we are learning and rising together.
Among my newsletter subscribers are inspiring writers like Mark Starlin who is publishing his novels on Substack and Royal Road - and is experimenting with his music on TikTok; Nishant Jain, who is developing his craft as an artist - and experimenting with publishing it on Substack, YouTube, and TikTok; Terrell Johnson, who is exploring literary genres and has been an incredible resource on learning how to Substack successfully; Geoffrey Golden and Jackie Dana who started hosting monthly meetups for Substack fiction writers; and Lyle McKeany who has a way of being vulnerable with his writing that I can only aspire to.
We all started at zero, but I firmly believe that one day we will all reach our goals as artists. And I believe that's because we'll get there together, just like that group of literary genius did in the 1920s - only instead of gathering at Parisian coffee houses, we gather in the comments section on Substack.
As an example, check out the literary salon-style conversation between myself and Nishant in the comments section of my article What if we fund artists the way we fund startups, which he didn't agree with. Where else on the internet could you hold such lofty discourse about art and ideals? And even change your mind about them? Certainly not on Twitter.
I think a lot of artists, myself included, start out thinking that the most valuable thing is developing a big following on social media - and I do think we need to build platforms for our work to be successful (mine is my Substack newsletter). But I don't think we need to get there by trying to be a celebrity on social media. Personally, I've been building my newsletter solely by pitching journalists and interacting with other writers and I've given up on social media altogether. (Well, except TikTok, but that's an experiment for another day.)
I think having a community of peers is important for most writers - it always has been. Even Victor Hugo wrote until noon then spent the rest of the afternoon holding "salon hours" for those who wished to engage him in discourse. And really that's my whole dream for my newsletter.
My new strategy for year two
As of Year One of The Novelleist, I have 3,723 newsletter subscribers, 96 paying subscribers, $6,184 in annual revenue, and a new plan for the future of this newsletter and my career as a writer!
To bookend the year, I will be printing a collector's edition print magazine of The Novelleist: Year One for paying subscribers at the Novelle Collector tier. The theme is "earning a living as an artist in the age of the internet" and it will feature select works from my first year, including interviews with successful writers, plus some of the most influential comments and conversations on each of those topics laid out in a beautiful, Kinfolk-style aesthetic. I'm going to do this for my Novelle Collectors every year going forward!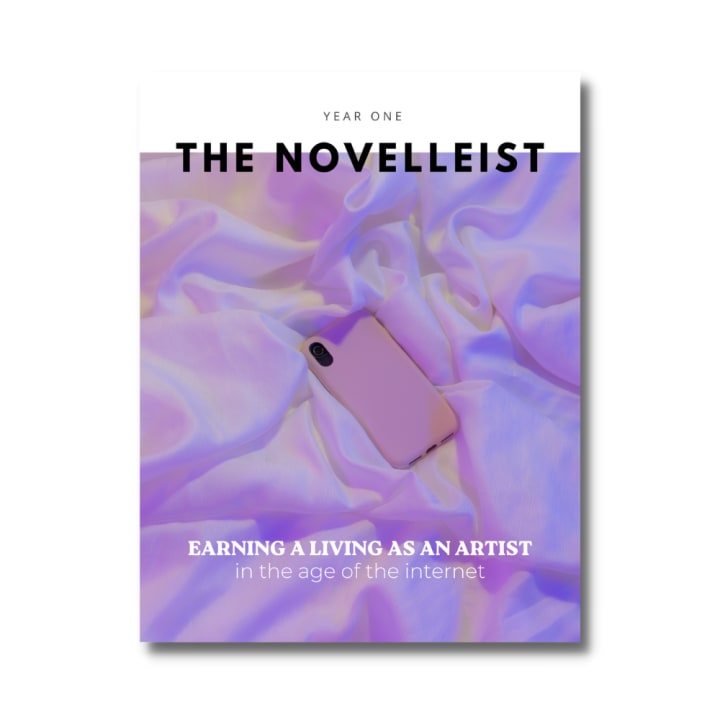 I also have a new strategy for my Novelle Collector tier: I've received a lot of requests for one-on-ones and, as this aligns with my desire to lean into that afternoon literary salon thing, Novelle Collector subscribers will now receive one, hour-long salon sesh with me where we can discuss art and art-form. This is in addition to receiving the aforementioned print edition of The Novelleist (plus first-edition copies of my books when they are done). So if you have interest in any of that, subscribe to my Novelle Collector tier here.
As for my newsletter: Every other Monday I will share articles like this, free for all of my newsletter subscribers. On alternating Mondays, I will share interviews with successful creators for paying subscribers. On Fridays, I will alternate between literary salon discussions for all subscribers and resources I've been using along the way for paid subscribers. I also plan to miss a week or two whenever I need it depending on wellbeing and availability.
My dream is to be able to write my newsletter full-time and my goal is to get there by the end of 2023. That's two years to reach $100,000 in annual revenue and about 2,000 annual subscribers - and I'm hoping this new strategy will help me get there! (And you can follow how I'm tracking against my goals in the goals tab of my newsletter strategy spreadsheet.)
I realize these are big goals, but I'm a shoot for the Moon, land on Mars kind of person so you'll have to allow me my rose-colored romanticism. Related: my annual subscriptions are 20% off through the end of January (and this is the last time my subscriptions will be this low!) so if you're interested, you can subscribe here.
Thank you so much for supporting my work and following all my wild and crazy ideas this year. And if you haven't joined me in the comments section yet, I hope you'll do so soon!
Reader insights
Be the first to share your insights about this piece.
Add your insights