What happens when a girl who knows nothing about cars tries to sell one?
It's a V6 engine and if you have heard of V8 supercars that means that this engine is only 2 down from those...I'd say that's pretty damn fast.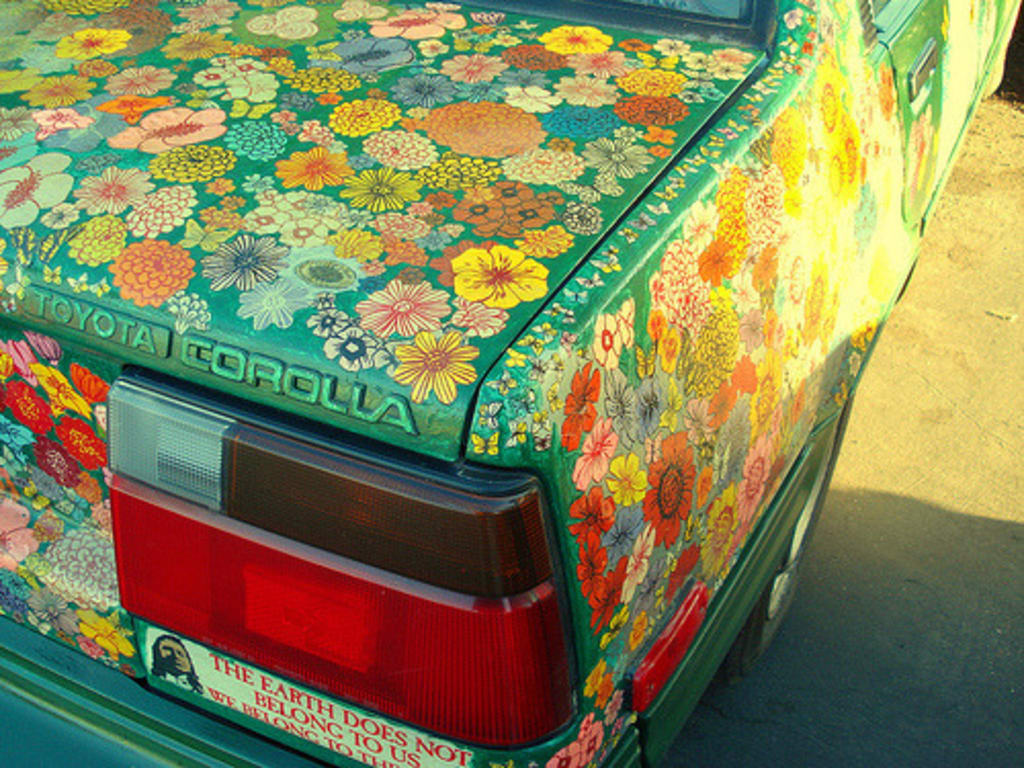 I woke up Friday morning, two snoozes past my actual alarm, oh how I terribly didn't want to go to work. I just had this feeling that it wasn't going to be a good day. Besides, I hadn't even attempted to look at the briefing that was sent prior. It was a 20-minute video and pages and pages of documents about the new Kia Carnival GUV car that was going to be positioned in the middle of Chermside Shopping Centre, yay.
I had started working for promotional agencies around the end of 2020 when I knew I had to make more income than what my freelance modeling was offering me. And I had some fun jobs so far with it, handing out free Sprite, working at suit and tie conventions, using the instax photobooth for fashion pics and the occasional pamphlet job. At around $35 /hour it was adding up to be a great gig which was fun and paid rather decently.
Inhaling my usual banana smoothie, slapping on some makeup and downing a coffee in the car - I attempted to wake up and blasted Christian music to lift my spirits before the shift began. Arriving in the parking lot 20 minutes earlier than expected I gave the briefing video a once over in the car before heading into the shopping centre, dreading every minute of the next 9 hour shift. After all, 9 hours is a long time to work when you're not used to it....you'll never catch me doing the 9 till 5.
I grabbed another coffee on my way to the activation point (a.k.a where the big van / black hearse looking thing was), pulling out my phone to call the client who was supposed to be meeting me. After two unanswered calls, my phone rung back.
'Hello Elly Speaking'
'Hey Elly, it's Amy.'
'Oh hey! Amy, how are you? I am standing here in the shopping centre, just wondering where you are?
'Okay cool, well I won't be coming in today.'
'Uhhh...okay'
'Do you see any keys around the place to unlock the cupboard or car? Perhaps behind the tv?'
'Nope, they aren't here'
'Righto, you'll have to go to the security and get them then. Let me know how you go'
'Sure...'
BEEP...BEEP...BEEP the phone went silent.
Alright I guess I gotta figure all this out myself...like always.
Heading to my safe haven - the big pink concierge set-up on level 1 - I had previously worked, I found a familiar face and begged her for help as to the whereabouts of the security. I told her I was in for a wild day and she handed me a free doughnut; temporarily easing my troubles.
I retrieved the keys to the car and the cupboard with the setting up equipment, took a swig of my now cold coffee and began reading through the morning's check list.
1) Turn tv on
2) Turn music on
3) Turn car on
Wow, simple...I thought. It was anything but.
Firstly, there was 2 remotes for the TV which was I guess supposed to demonstrate the features of the car which I couldn't. In fact, I couldn't even turn the tv on. I'm pretty much a millennial so this was appalling to say the least. So I put it in the too hard basket and moved onto my next step.
But do you think the iPod and its speaker were charged the day prior?? Absolutely not.
Well that takes me to point 3...and do you think the battery of the car was charged either? No.
A common theme started to emerge as quickly as the swarms of shoppers piled into the centre and I was no where near ready for them.
The highlight of the day turned out to be the people that I met. First there was the old man, hunched over his walking stick waving a $10 note in my direction...
'I would like tickets to the raffle please.'
'I'm sorry sir, this isn't a raffle.' I replied back. He instantly huffed and walked away.
You should have just taken his money and told him he didn't win. A small, sinister voice came into my head.
Then there was the Scottish man who decided to help with my flat battery situation since the client hadn't responded to my texts yet. We popped the bonnet up to assess the crime scene together.
'Ahhh, shite that does me head in we gotta charge the bloody battery.'
'Righto, how will we do that? Connect red to red and black to black right?' I said.
'Yeah you see u can do that, but I wouldn't go a mucking around with this because it could explode or something.'
Although a bit dramatic...I don't like the word explode so I slowly closed the bonnet and called the client again. She told me I'd have to give it a go myself because the car had been running in the shopping centre all week without the engine being turned on. Somebody had stitched me up.
And without the battery, the smart/expensive/highly anticipated electronic car with the automatic doors and sunroof and touch screen couldn't be started.
Even the freaking back door couldn't be opened without the battery working. I had found this out just before a man and his son had come over and asked to see inside the boot. My response was a sarcastic, 'well if you want to you'll have to jump into the boot and try and find out the manual way to open the door.' Which to my surprise, they both did and with faces of panic as they couldn't find it, it looked like I had trapped them in there. They also began helping me with the 'CODE RED battery operation' as the car got in the pattern of turning on and then off again in a matter of minutes. This caused me a lot of frustration in the beginning but now I was laughing it off, as the interactions between the customers where far better than being stressed about a car battery all day. The man said he was taking his son to the dentist and would return in about 30 minutes to check up on how I was going.
Then there were the tradies who yelled out to see if I needed help and this rather butch lady / ex-mechanic apparently who fiddled rather vigorously with the chords and told me to leave it and 'she'll be right!'
There was the two brothers who wanted to buy the car for their mum and needed to take about 200 photo's to show her. One of them even jumped in the front and began to ask if the seat and steering wheel where the same as what they used on racing cars? Huh? I might have accidentally played a part in that one as I mentioned the engine being a V6 engine, only two down from a V8 supercar. But they were nice and I wrote the website down on a piece of paper for them to google the full specs and everything.
I had learnt a lot about the car, but it was mostly getting myself out of situations when people would ask why something couldn't work. I managed to get the TV working around midday which was a saviour for the 'can we see the boot?' question. However the car remained mostly inactive for the whole day.
Nearing 5 p.m I began packing up the best way I could as I reflected on my day and the people I had met.
They all shared a common cause of wanting to help me out. I thought that was beautiful and acknowledged that although it could have been a really anxious day, instead it was turned into something far better...receiving kindness from strangers.
Handing the keys back to security I told them 'the car was cooked' and asked if they might be able to charge up the battery overnight.
I woke up the the next morning with a missed call from an unknown number. Returning the call asap to find a frazzled Madi on the line.
'Hey Elly, I'm the brand ambassador at Chermside today...I can't seem to get ahold of the client and I don't know how to unlock the car or turn the TV on?'
I smiled to myself, let out a giggle and told her everything I knew.
------------------------
THANKS FOR READING x
Elly-Grace Rinaldis is currently in her final year at QUT as a Fine Arts student majoring in Creative Writing. She adores writing about her Greek heritage on the island of Kythira and the many summers she has spent there. When she isn't gallivanting around the globe, Elly-Grace is found in Brisbane watching the sunset with a glass of pinot noir. Her debut poetry collection 'Five Summers: An Anthology' is available now.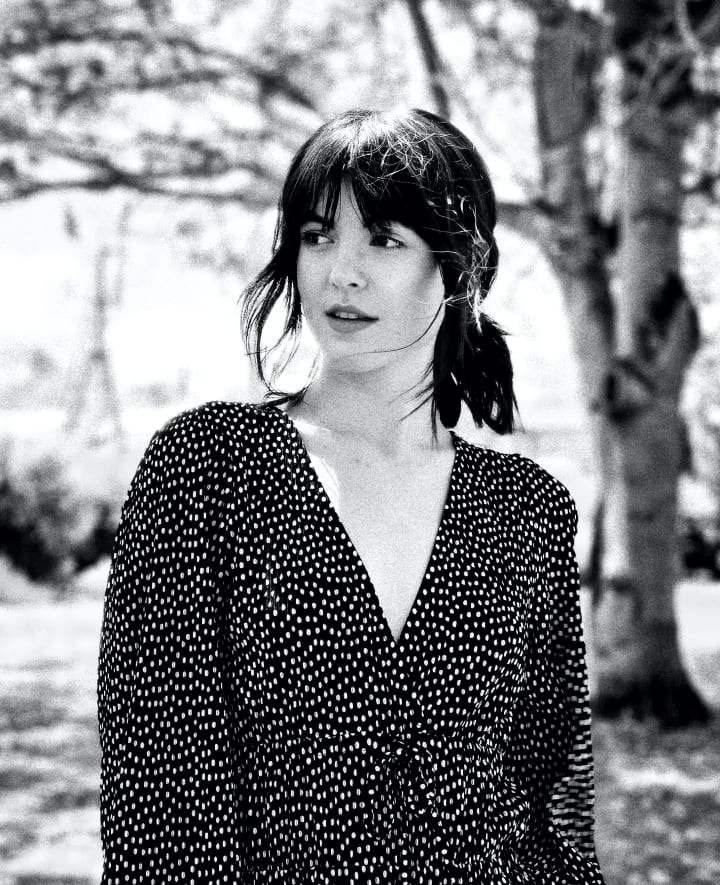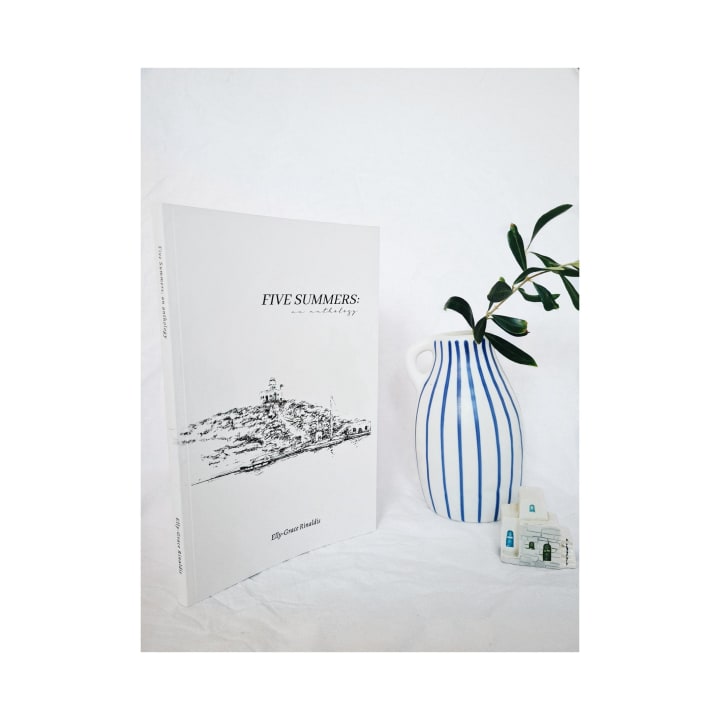 Elly-Grace Rinaldis
Elly-Grace Rinaldis is currently in her final year at QUT as a Fine Arts student. She adores writing about her Greek heritage on the island of Kythira and her debut poetry collection 'Five Summers: An Anthology' is available now.
See all posts by Elly-Grace Rinaldis →