Ways In Which Technology Can Boost Up Your Business
Modern technology has touched all spheres of lives today, and the business world is no exception to this. Technology cannot just help you in maintaining your business, but it can also enable you to reach new heights that you may not have thought about.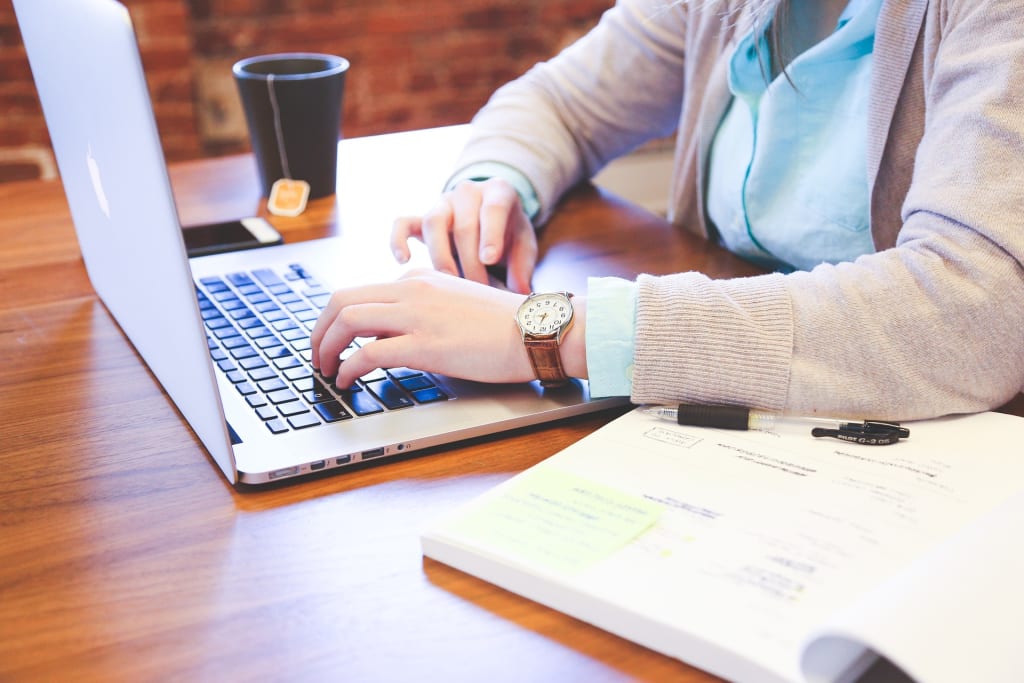 Just some decades ago, technology had limited roles in human lives. But when you look at the scenario today, it will not be an exaggeration to say that technology has become an indispensable part of human life. Right from healthcare and education, to jobs and productivity, all purchase decisions are increasingly driven with the help of technology.
The rise in technology has radically altered the modern-day business landscape. In fact, in this modern era, companies that do not incorporate the right technology risk being left far behind their counterparts. Business analysts say that with the proper use of technology, even a small scale business can reach up to great heights.
The successful businesses of today do not merely view the role of technology as increased automation or decreased physical labour but as a key to new markets and immense opportunities. Features such as cloud storage platforms can also ease out how your business functions.
Identify the right place and role of technology
However, to view technology as a sort of panacea to all kinds of crisis that may arise in the business is not the right approach. While technology can take you forward, it cannot supplement for ineffective leadership or a lack of proper business fundamentals. Neither can it make do for poor management or an unqualified team. What you have to understand is that technology has its right place in business just like the other things. And when given its proper role, technology can help you in scaling growth. Again the technological needs of different industries are diverse. So make sure that you have studied your business and its needs adequately before you take in any technology.
A glance through some of them
Well if you are wondering what the kinds of technology that can benefit a business are and in what way, then do not just wonder. Go through this handy list curated by the experts and by the end of it you are sure to have many new and innovative ideas for your own business:
Cloud data storage: The way big corporations, businesses and even individuals have been storing data has been revolutionised by the emergence of cloud storage platforms for sales teams. Companies have always been generating a large amount of data and keep them properly has always been viewed as a hassling job.
Further, many of the data that a business generates are confidential and require a high amount of security as well. All these problems have been solved up to a great deal with the coming of the cloud data storage. Further cloud data storage is also very cost-effective, and businesses do not need to spend on high capacity devises for storage. Further, they can access the required information any time and from any place in the world.
1. The advent of social media platforms
The arrival of social media platforms have also revolutionised the world of business up to a great deal. It is now possible for companies to maintain direct contact with their potential audience. The various social media platforms are also the best place where you can engage in building the image of your brand and that too at a fraction of the cost that it would require over the traditional media platforms. Further social media is also a fertile ground where small businesses can efficiently study the various aspects that are involved in audience behaviour. A good understanding of the audience behaviour is what you need to become a quality seller.
2. Get the service of the experts
Having a more significant number of experts to take care of your projects is always a great feeling. But for the small and the mid-sized businesses, it also means that you have to spend a lot of your funds in acquiring them. Well, you do not need to incur such huge expenditures any more as you have the technology to do the job for you. In place of getting individuals, managing them and paying them a high salary all that you need are the right kind of applications and a single, smartphone and the job gets done for you. Some of the productivity apps that you may try out are Basecamp, Asana, Podio and Trello.
3. Get the right analytic tools
Understanding the strengths and weaknesses of your business is always a great way to work for its betterment. But are you afraid that engaging an analytics specialist will drain your funds? Well, why worry when you have the technology to do the job for you. With the right technique, the most powerful analytical tool will be right at your fingertips and understanding the strengths and weaknesses of your business can be well taken care of by you alone.
4. Take your business global
With the advent of technology, the world has become one village in the most real sense of the term. Now you can operate in as many markets around the world as you want only with the use of technology. You can efficiently work in ten different countries while having your base in one country alone. Further, with the ease in communication that you have today; you do not need to spend high amounts of money in carrying forward your operation.
While these are only some of the advantages, there is no end to how you may benefit from technology in your business. What is more, getting new technology is also very cost-effective so irrespective of the size of your business you can always incorporate them and chart new heights of growth. So, hopefully, these pointers would help you understand how technology can upgrade, upscale your business and take it to the top.