Vocal Media gives bonuses?
Vocal.media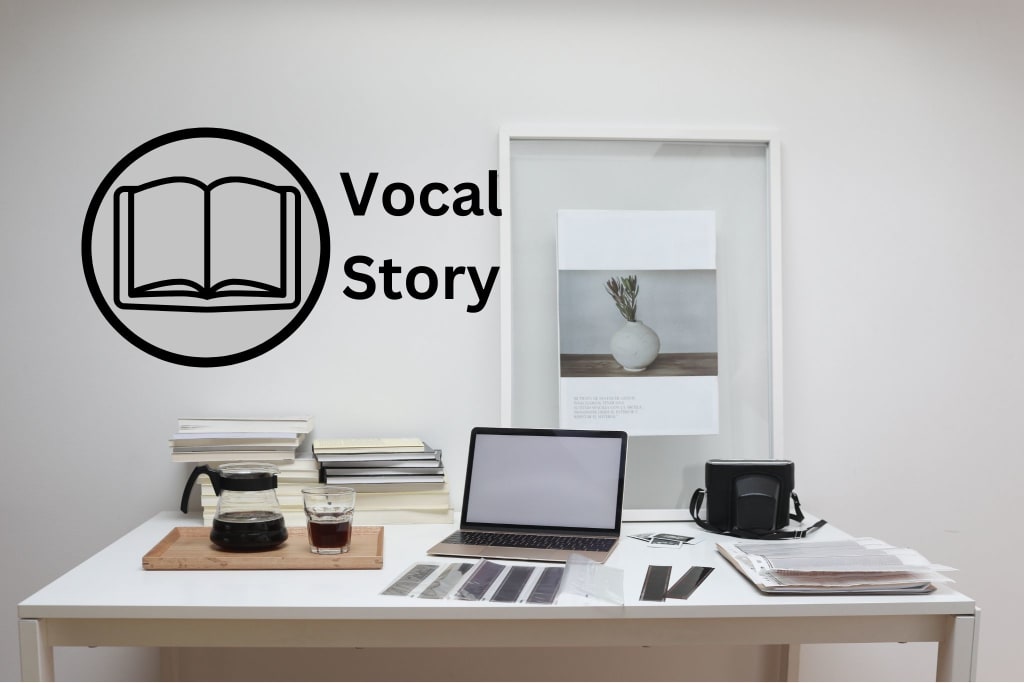 Creators,
Is Vocal.media provides Bonus to the creators for publishing 5 successful stories in vocal media platform?
Will you believe this, if I say NO?????
See what happened.. my personal experience..
Vocal.Media is legit?
See below points to know legit or not. But Over 1 million artists who share their work through writing, photography, and other forms of multimedia are part of the community, which has since grown significantly. The platform gives content producers a place to share and advertise their work, engage with a large audience, and expand their fan base. This is well known as a reliable digital storytelling platform because of the great customer feedback it has gotten.
How to earn from Vocal.Media?
Creators must be at least 13 years old and live in a nation that offers income sharing in order to take part. The steps to making money on Vocal.Media are as follows:
1. Create high-quality and unique content: To make money on Vocal.Media, you must create material that resonates with and engages the audience. Your writing is assessed by the platform based on a number of criteria, including originality, relevancy, and readability.
2. Develop a following: Your chances of making money on Vocal.Media increase as your number of followers increases. Encourage your audience to engage with your material, spread the word about it, and leave comments.
3. Promote your material: On Vocal.media, the more views and interactions your content gets, the more money you can make. Make use of the platform's promotion features to spread the word about your content (through social media) and attract more viewers.
4. Maintain consistency: Regularly posting fresh content and maintaining a steady dialogue with your followers are essential for maximising your revenue on Vocal.media.
These actions will help you make money on Vocal.media and enhance your digital storytelling abilities. Remember that a number of variables, such as the engagement of your followers and the caliber of your content, affect your ability to earn money on the platform.
My Experience:-
Finding a forum to promote my work as a writer and content provider has never been easy. That is, until I came across Vocal.Media. I've been able to interact with an interested audience, share my stories, and develop as a writer thanks to the platform. And I'm happy to report that Vocal.Media has just given me $5 as a bonus for successfully posting my fifth piece on the website.

It felt strange to see my first story published on Vocal.Media. I wasn't sure if vocal media will publish my articles, yet it received a resoundingly enthusiastic response. I grew more confident in my writing and the community's support with each new tale I published on Vocal.Media. And now, getting this honour for my fifth piece is proof of the effort and commitment I've put into my craft.
This platform provides me with a space for learning and development in addition to serving as a platform for me to tell my stories. The site gives artists access to a wide range of materials and tools, such as curated collections, custom suggestions, and the chance to collaborate with other authors and multimedia storytellers. Vocal.media offers a welcoming atmosphere for me to develop as a writer and interact with people who share my passion for storytelling because of its emphasis on community and inclusion. My path as a writer and content creator has been made even better by receiving this award from Vocal.media. It is a confirmation of the impact my stories are having on the Vocal.media community and a testimonial to the effort and devotion I have put into my profession. I am eager to advance along the platform and anticipate where my work may lead me in the future.
I say, Vocal.Media is a legitimate online storytelling platform and Vocal.Media is making in the world of digital storytelling.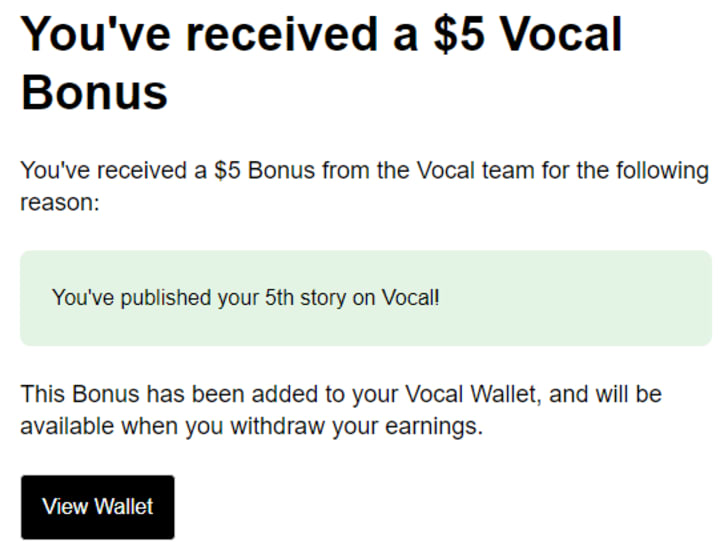 About the Creator
I always love to write blogs, and i am excited to get some work out there... Pls go through my stories and support.. Thank you
Reader insights
Be the first to share your insights about this piece.
Add your insights