Using Social Media Professionally
It's time to have a Twitter feed you want prospective employers to see.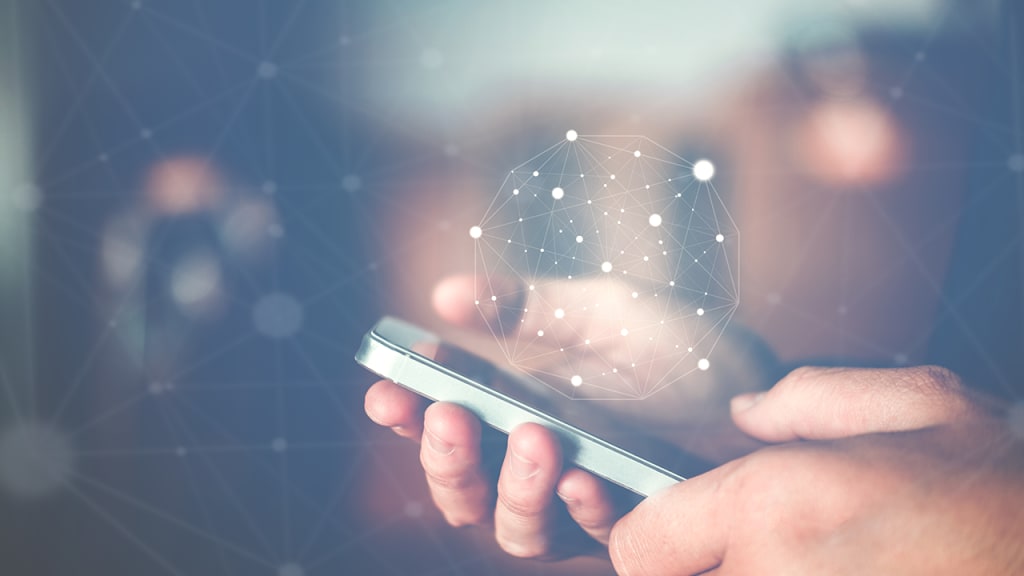 Photo Courtesy of SARINYAPINNGAM on iStock
It's common for prospective employers or university admissions committees to Google candidates. What they find can either be great, nonexistent, or rather bad. Keeping in contact with friends and family on social media is great, but it can do more than that.
Social media is a very private thing for some people. Quite literally a private thing if you turn your privacy settings up, with posts hidden away so that only approved followers can view them. This is preferable to having a deeply casual and unprofessional social media presence that may not show that an excellent employee is still quite excellent, regardless of what they do in their personal life. Better to have no presence than a negative one. But what about using these platforms professionally?
There are a lot of opportunities to make your online presence be something that you highlight to employers rather than hide from them.
When I worked in academic medicine, there was actually a huge push for physicians to join the digital age and establish a social media presence. It may seem strange to hear that the marketing department was encouraging and helping doctors get set up with accounts on Twitter, Facebook, Instagram, and LinkedIn.
However, no matter what your field is, there are a lot of benefits to cultivating a professional presence.
It can show your commitment to your work and a little of your personality.
In my opinion, it's a lovely balance to have the content you post or share on social media be focused on your career's field, but have a few personal things mixed in here and there.
For example, if you interact primarily with other professionals in your field, share important news about that profession, but occasionally post a photo of your family on vacation, that's a lovely balance of professional and personal. You're maintaining your stance as a professional in your field, but you're also showing that you're a human being.
Let's say you're more private. If you largely post or share content relative to your career and toss up something personal, like if you're visiting a new place, working on one of your hobbies, or eating a fantastic meal, it's very humanizing. Shared in the appropriate manner, it's warming for people to get a small insight into your personality and who you are as an individual.
For example, in my case, I keep my Twitter feed highly focused on writing, literature, books, and so on. However, I will occasionally toss a photo up if I'm out exploring somewhere new on the weekend. It's a nice balance between letting people have a small window into your life while still maintaining professional boundaries.
If you aren't sure where to draw the line, ask yourself this.
Would you show what you're posting to one of your colleagues when you're chatting on breaks?
Would you be comfortable mentioning what you're posting about to your supervisor when engaged in that pre-meeting small talk?
If the answer is yes to both, then it's appropriate.
It fosters relatability and transparency.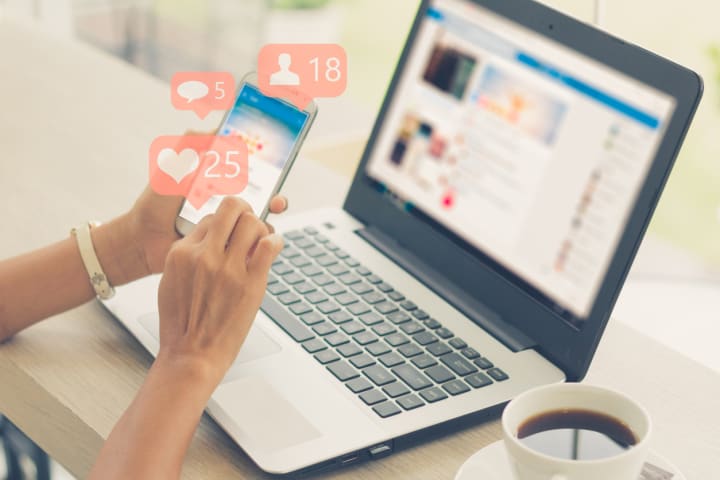 Some professions are locked up in ivory towers, very distant from the customers or clients they help. Creative professions tend to be very open and out there since we're trying to advertise what we're doing, but that's not true for everyone.
Returning to that example with doctors; would you look up your doctor on Twitter? Wouldn't it be interesting if instead of looking for reviews of your physician, you could actually see that they're constantly involved with their specialty and keeping with news about it?
It allows you to connect with other professionals in your field.
We tend to be on isolated little islands. We have our circle of friends, our circle of coworkers, our family, an amoeba-shaped oval of acquaintances, and that's about it. There's so much to be gained from collaborating with other people in your field, but before you can even dream of working together on a project, you've first got to have the building blocks of meeting people.
There are definitely ways to network, like local events that welcome professionals from different organizations. Most professions also have conferences, but it's not always easy to afford traveling to a conference to network. If you can't afford it, then using social media on the cell phone that's already in your pocket is a much easier option.
Talk about what you do in your profile and search for others who are doing the same kind of work. Be a leader in the digital world of your field.
Double check to see if your employer has guidelines on identifying yourself as an employee of their organization and using social media professionally.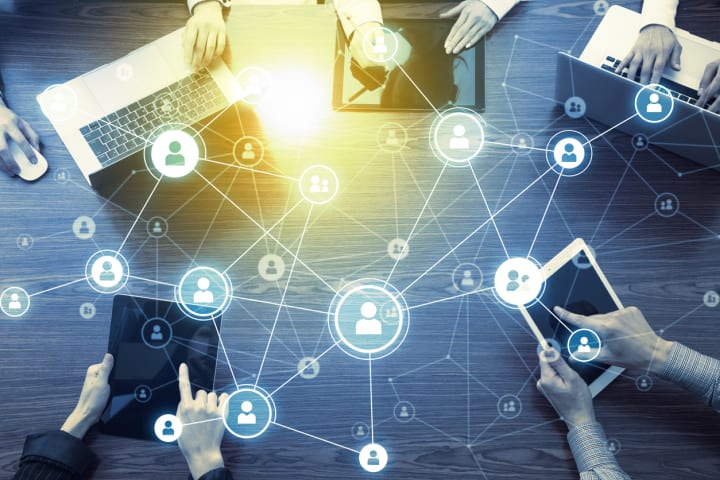 This generally just means that you may need to add a little "all opinions are my own" or "retweets are not a sign of endorsement" line of text to your bio. Outside of being courteous and using discretion, this is often the biggest guideline a large organization may have for employees.
Sharing news about your field shows that you strive to keep up with trends.
This is particularly helpful if your trade has anything to do with technology, but it still applies to everyone. No type of job is truly stagnant.
If you're keeping up with events, general happenings, news, and new research if applicable, that's something positively desirable to prospective employers or admissions committees.
If you're passionate about what you're doing, there's no end to what you can say about it, even when you're being careful about what you divulge.
You may think that if you're a lawyer, a banker, or any kind of person handling personal information, you can't really talk about your professional life online. I feel like doctors are a great example of why people of just about any field can use social media in a way that is both professional and authentic.
There are many fields, medicine included, with very strict laws about what you can and cannot say about what you're working on from day to day and where you cannot divulge any information about patients or clients. However, physicians out there using social media regularly realize that it's easy to still use social media, even when you are very carefully respecting your patients', clients', or even colleagues' privacy.
There's plenty to share and discuss while still respecting professional boundaries and peoples' personal information.
The benefits of networking, advertising, and creating transparency outweigh the drawbacks. Social media is a tool waiting for you to utilize it.
Since we're chatting about social media, I am @SleeplessAuthor on Twitter and @SleeplessAuthoress on Instagram.
social media
I'm from Neptune. No, not the farthest planet from the sun, but from Neptune, New Jersey. I'm a writer, poet, blogger, and an Oxford comma enthusiast. I go by @SleeplessAuthor on Twitter and @SleeplessAuthoress on Instagram.