Under the White Beard
The Hidden Cost of Portraying Santa Claus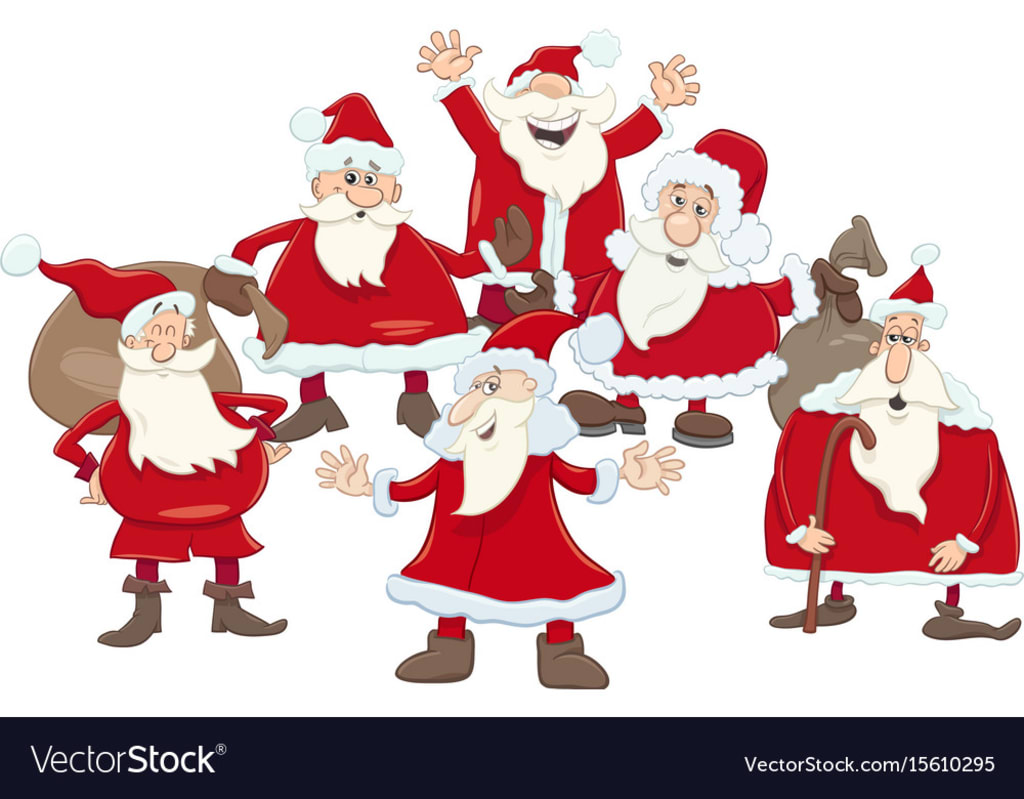 Royalty Free VestorStock.
Under the White Beard.
The Hidden Costs of Portraying Santa Claus
This year I decided to portray Santa Claus as I could still not return to my regular work due to an auto accident. In June, I started the task of growing a natural beard. I went to Santa Claus school, a unique experience in the middle of September.
We have all seen Santa Claus in the malls and at events. The public wants real beards, lots of white furs, shiny boots, and more.
According to some media outlets, Santa Claus performers make a lot of money. They seem not to know that Santa Claus performers spend much money preparing to represent Santa.
Now those $ 125.00 Costumes you find online are great for a single party. But it will be considered useable if you want to properly represent the sainted toy maker. Besides, these costumes are often meant to be worn once or twice at most, not thirty to fifty times or have 300 to 2,000 children or more climbing all over them.
Let's start at $500.00 and move upward to $3,500 or more. That is for the jacket, hat, and pants. Now we need the large black belt; we require boots, bells, bags and more. The black slip-over cover on your shows is not except in the real world of professional Santa Claus. Everyone seems to like a Santa with a pair of wiry glasses.
Here are some quick calculations on expenses.
Bag - $5.00 to $50.00
Glasses $7.00 to #50.00
Boots $40.00 to $500.00
Gloves $5.00 to $40.00
Book $2.00 to $50.00 **(Got to read a story to the children.)
Bell $5.00 to $25.00
Hair Dye. $10.00 to $300.00
Santa Claus Costume $500.00 to $3500.00 **(TIMES TWO)**
**(Santa Requires a backup Suit.)**
Training $300.00 to $2,000
Police Checks $75.00 to $100.00
A typical Santa can spend between $1,500 and $3,500 before talking to a child or arriving at a venue.
Santa's aSanta'soften booked through agencies or Hiring Companies. These companies or agencies also take a cash amount or percentage of each booking.
Now, if the Santa performer travels, this adds insurance, fuel cost, possible parking fees and other minor costs per visit,
For those that believe Santa on December 26th returns to the North Pole carrying a Bag Full of Cash, please think again. Their Federal and Regional governments also tax anything Santa carries away.
A few Questions that seem to get asked?
WHY Does someone portray Santa?
Now, there is a good question. I have spoken to many of Santa's eSanta'snal professional helpers, and most do it because they love the spirit of giving, the children and the opportunity to try and spread some peace and joy to the world. Some people do it because they have lots of time, and many are retired and spend the year preparing for five or six weeks as Santa. Some may try to make a decent amount of cash from experience, but they are few and far between.
Why at least two Santa Jackets and Pants?
This is often asked; sometimes, the little ones, upon seeing Santa, will sit on his lap and urinate in excitement. Other little ones are overjoyed and full of candy canes, and unfortunately, those good cheers flow all over Santa.
This is also true when Santa visits the pet store and gets photos with your favourite dog, cake, snake, or spider; yes, you get the picture. The critters see a big guy with a beard. Urine and poop sometimes fly around old Santa. Other times animals will leave mounds of fur or slobber all over Santa. This is also why a real beard has benefit, I have heard of one or two stories of beards coming loose when Benji the Husky licks Santas' beard.
Therefore, Santa also always keeps five to six pairs of white gloves. When working with animals, the scent of the previous beast is often left on the gloves, and now, most cats want to be held by some bearded guy that smells like Rover the Great Dane.
Why the Hair Dye?
People want a snowy white-haired, eye-browed, white Bearded Santa. They also prefer long hair and much more.
Getting a beard whitened is not simple, and most hairdressers refuse to whiten a beard. They also want to give Santa Blonde Hair, not Snowy White.
This Santa has learned a lot about some products for the hair and beard during the five months preparing to represent the Jolly Old One.
Beard oil or pasta may help keep the beard a little softer and avoid rashes under the beard.
DO YOU REALLY OIL YOUR BEARD?
Beard Oils and Beard Balm is often used to assist in Beard growth, Beard management and gives the one desperately trying to grow a sizeable full beard the sense of being in control.
I was surprised when I looked online for the first time and discovered some videos on social media about men's beamen'save 500,000 or more views. I was happy to discover I was not the only one struggling to grow facial hair.
Santa Training, do you practice doing "Ho, Ho, Ho"
I genuinely wish it was that simple; besides Santa School, you watch many videos and read a great deal of material.
Legal issues, insurance, information on police checks, different style of venues, and how to interact with pets, children and parents are all topics one must learn. Things to say and never to say often is a topic Santas around the globe study.
How to work with people with different cultures and special needs or ask tough questions without offending anyone.
Tough Questions?
Yes, very tough questions about illiness, family separation, child abuse and even "Why do People Kill Each other?"
Final Thoughts
For those looking to have a Santa visit their business, social event, home or other venues, professional well trained, educated Santas cost money. I am sorry, but it is true. Many give a great deal of their time and energy in assisting Santa in spreading joy, peace and goodwill to all people, so please be understanding.
When hiring a Santa, please ask a few questions if you wish. You will discover that a professional Santa will be willing to answer your questions but try not to discount the fee. Does your workplace discount fees?
A professional Santa will arrive early at your event unless something delays them. They will require a changing room. (Not the public Bathroom) They will be experienced; some venues may require security for Santa if it is a significant event, especially if alcohol is involved. This could be an event organizer nearby to assist parents or the aggression staff member who wants to bounce on poor Santa.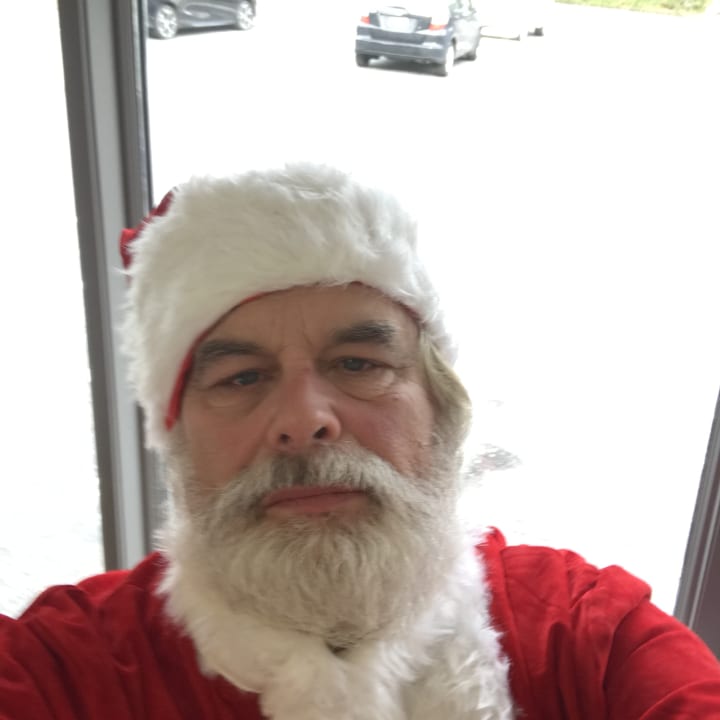 Thank you for reading, Have a Very Merry Holiday Season.
Be Safe, be Kind and a "HO Ho ho"HO!" to you all.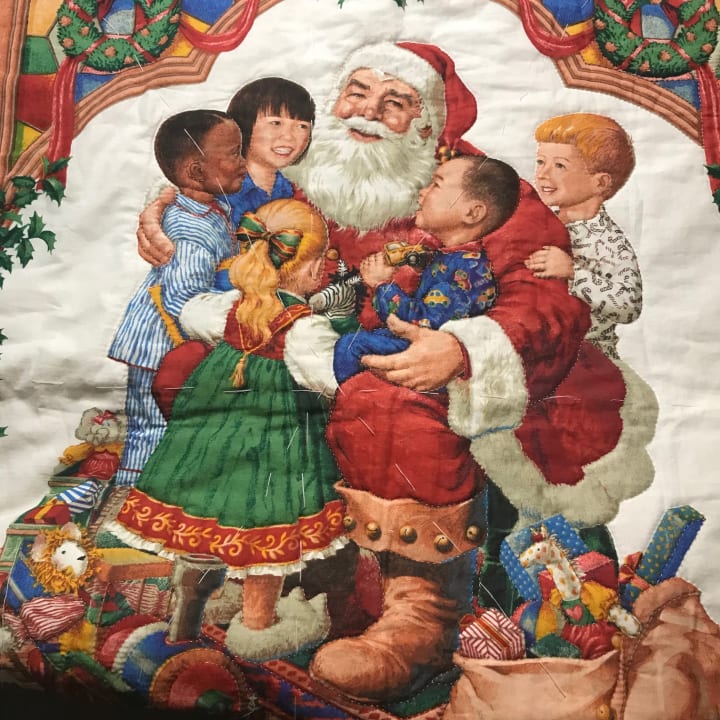 About the Creator
A Fifty something male that enjoys writing short stories, scripts and poetry. I have had many different types of work over my lifetime and consider myself fairly open minded and able to speak on many topics.
Reader insights
Be the first to share your insights about this piece.
Add your insights