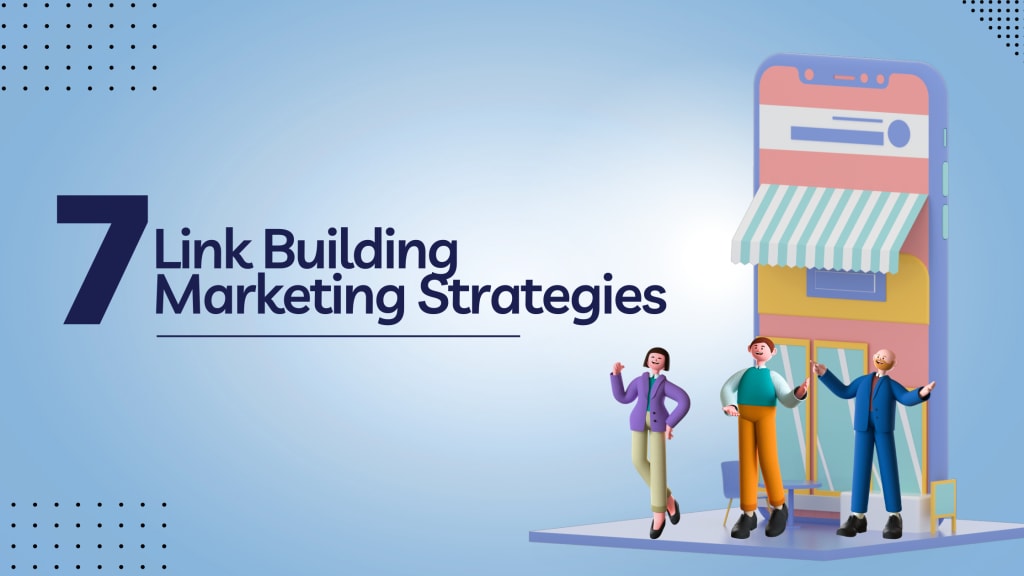 Link building is a pivotal step in the SEO marketing process. If you don't have quality links from other sites, you won't see any results from your efforts. However, link building strategy doesn't have to be difficult or time consuming. With the tips for advanced link building tactics and strategies mentioned below, you can make the most of every outreach attempt!
First, you need to understand the basics of link building.
What is Link Building?
Link building is the process of building links to your website. This isn't just a matter of finding random sites and asking them to add quality links—that would be spammy, and Google will penalize you for it. Instead, you want to create content that people want to share, which means creating something valuable for your audience.
When other people share your content, they'll usually link back to it. This is what you want! You can also ask people to link back to you (and provide them with a reason why), but this isn't as effective as creating great content that naturally gets shared.
How to Build Links?
Here are the steps you need to follow in order to build links:
Find high-quality sites to target.
Create shareable content that fits into their audience's needs and interests.
Reach out to influencers in your industry for guest posts or interviews.
Share your content across social media channels like Twitter, Facebook and LinkedIn (and any other relevant platforms).
Link Building Strategies
Some of the most effective ways via which you can enhance your SEO link building strategies are listed below:
Carry Out a Thorough Competitor Research
A crucial step in any successful link building campaign or SEO marketing strategy is in-depth research. Now the reason why we are emphasizing SEO marketing strategy here is because link-building is an integral part of it. Finding out everything you can about your prime competitors. Do make sure to figure out the following:
Find out where their links are driving from. This will give you an idea of what type of content they're creating and sharing, which can help guide the content creation process for your own website.
If possible, break down each link source by individual websites (or social media profiles) so that when it comes time to create outreach emails or outreach tweets/posts/Instagram's/etc., you know exactly who needs to be targeted with each message.
You can also use this information to build an outreach list. This is a list of all the people you'll need to contact in order to get links back to your website. You can create one manually or use any number of free tools (like BuzzStream) that will help track your outreach efforts and keep track of emails sent, responses received, etc.
Get to Know Your Target Audience
When you're building links, the first thing you need to do is know your audience. Know who they are and what they want. If you don't understand your target audience needs, then how can you approach them?
The next step is understanding your audience needs and wants so that when you have to build links, you know exactly what buttons to push in order for them to take action on the offer that you have provided them with.
To get this information about your audience, there are several ways:
Ask questions on social media channels such as Facebook or Twitter using polls or surveys (this gives people an incentive).
Use Google Analytics data such as bounce rate/time spent on page content types.
Use Google Search Console to find keywords that are popular with your target audience.
Spy on your competitors using similar tactics as above.
Once you have all this information about your audience and what they want, it's time to approach them. This is where link building comes in.
One of the best ways to approach an audience is through the medium of social media channels. You can share your content, ask questions about what they think about it and get their feedback. Then use that information to tweak things that need improving or changing in order for them to take action on the offer you provide them with.
Audit your Site's Existing Content
Before embarking further, look for blog posts and other web pages you might want to link. Remember that most site owners do not attach links to product pages as they appear spammy and promotional. Aim to link educational pages. Research what your consumers are working on, and if you find yourself lacking, then create pages where you can compete.
Make a List of Target Websites
Discover sites that align with your business goals, content and have the same target audience. Give priority to sites with relevancy and authority- hit the most significant websites first.
Outreach is the act of requesting a website for a backlink.
When you produce link-worthy content, it's crucial to share that content with sites you think would benefit from it. Earning a backlink from high-authority sites is one way to tell Google that your site is an authority on a subject.
When you publish link-worthy content, it becomes essential to share that content with established sites. Additionally, backlinks from different authoritative websites can assist in expanding your target audience. These backlinks work as treasured gold.
SEO specialists practice outreach by sending articles to a website editor explaining how they can benefit from this article. However, you can utilize the following tactics such as:
Press releases to get links from suitable sites.
Promote unique and new content.
Strive to get links in existing content.
Fix unlinked mentions.
Outreach can help develop professional relationships between SEOs and site editors. Follow the below-mentioned best practices:
Customize all your outreach
Keep your approach precise.
Provide the anchor text.
Build Meaningful Relationships with Your Niche Influences
You should aim to build friendly relationships with influencers in your niche.
Influencers are people who have a large following on social media and are known to be authorities in their respective fields. They have the ability to help you reach your target audience, build your brand, establish yourself as an authority figure in that particular niche, and more importantly: they're very likely to share content from other websites if it's something they think is valuable for their readers or subscribers.
The best way of finding an influence is by searching through Google for relevant keywords (e.g., "best SEO tips"). Once you've found some potential candidates, look at their social media accounts (Twitter) and see how many followers they have- the more followers someone has on Twitter means more opportunities for exposure!
You have to Be Patient with Link Building
Link building is a long-term strategy that can sometimes take months or years to pay off, so it's significant to understand the process and be patient. Avoid the below mentioned inbound marketing trends that could hurt your brand over the long term.
Focus on creating content that people want, need and which add value to their lives. Ensure that website is easily found by search engines so that they can crawl and index it quickly. Once you've done all of this, then begin working on link building!
Instead of focusing on quantity or speed (like many SEOs do), focus on quality links from relevant sites with high authority scores-and don't forget about social media promotion as well!
The most important thing to remember is that link building takes time. To get your website ranking in Google's top 10, you'll need to create good content, build links from reputable sites, and promote your blog posts on social media. Over time, you'll see an increase in organic traffic and rankings- and hopefully a boost in revenue as well!
Final Thoughts
Link building can be a tricky process, but if you follow these tips and get to know your audience better, you'll be on your way to building quality backlinks that will help rank your website higher in search engines.
About the Creator
Woosper, the marketing and advertising agency, aims at developing a winning strategy to maximize the effectiveness of marketing efforts and minimizes the time and effort required to achieve goals.
Reader insights
Be the first to share your insights about this piece.
Add your insights