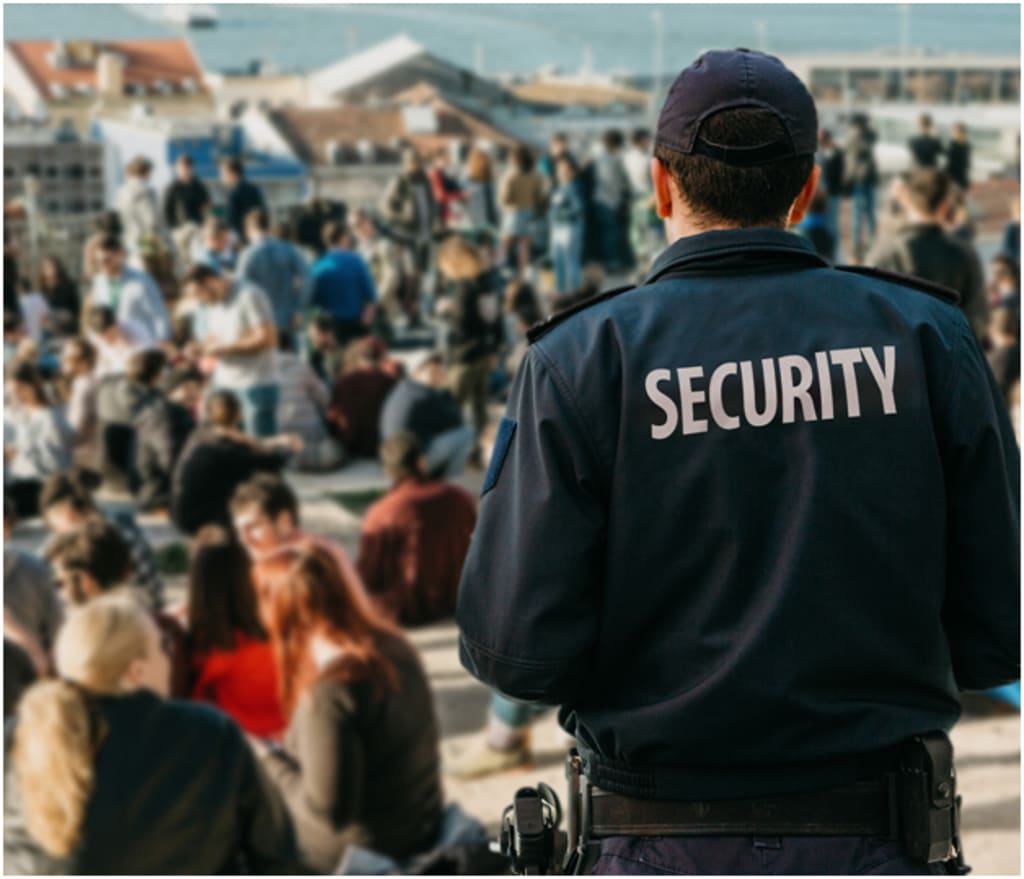 Whether there is a concert, festival, conference, or sporting event, we expect to see a crowd at the premises. Though having a crowd at any event invokes excitement and increases the energy of the space, it's also an atmosphere of latent risk that can be dangerous and fatal if there isn't adequate crowd control security in Melbourne.
The security guards ensure that the event carries on peacefully without any commotion. This article highlights how crowd control security takes preventive measures to avoid uproar. You can also look at these steps as tips for effective crowd control management-
Why Is Crowd Control Security Important?
People exhibit an unusual variety of behaviours when in a crowd. The energy and excitement of the space can make people behave in odd ways, which they shouldn't. If skilled crowd control security doesn't control such behaviour in the nick of time, these may result in disastrous situations.
For instance, if a crowd is especially rowdy, others may be stirred up by the enthusiasm, and violence may soon follow. A clear crowd control plan must be in place to prevent tragedies like those described in the many stories about eager, impatient crowds pressing toward the stage and causing crashes that result in fatalities under appalling conditions.
How Does Crowd Control Security Function?
Since dealing with a crowd requires alertness, observation and a strong personality, crowd control security companies always send in their most competent team members for the task. Below are a few ways in which the designated security guards act to maintain peace and harmony at any location, even if it involves one with thousands of zealous people.
Efficient Planning
Planning is vital to consider before the event takes place. The crowd control security companies thoroughly assess the location and try to understand the loopholes in the space. They begin by finding the hidden entries to the venue and shutting them temporarily to control the number of people entering there. Similarly, the team consults all the key personnel of the space, i.e., the owner of the venue, neighbours, local transport, event contractors etc., to understand the premise and devise a foolproof security plan. They also inform the local law enforcement officials and emergency services to avoid fatalities if things go out of order.
Crowd Assessment
Since attendance can vary depending on the weather, event, season, or attraction, estimating the potential crowd size can be challenging. In such circumstances, security companies use attendance data from prior years or events of a similar nature. They ensure to be completely aware of the expected attendance at the event at the venue. Also, they have a plan in place if the number of attendees exceeds the venue's capacity. The ease with which people, especially wheelchair users and small children, can leave the location is one of the most crucial elements in such a scenario. The crowd security companies also ensure that there are accessible exits
that are unimpeded, well-lit, and unobstructed.
Risk Management
Before moving forward with the event, the security companies conduct a thorough risk assessment. Whether it's a fire hazard or a general safety issue, their team examines the entire venue for anything that could pose a risk. Before the start of the event, any possible hazards are noted and remedied as necessary.
Communication
Regarding crowd control, two types of communication are crucial: staff-to-staff communication and staff-to-guest communication. For the former, the method of message delivery is critical; walkie-talkies are the most dependable and efficient form of communication, though earpieces can also be helpful. The members of the crowd security team stay in touch with each other through such devices for frequent updations.
Another crucial element of maintaining decorum in any venue is to interact with your visitors. The security guards guide the people to different locations inside the premise and interact with them to maintain communication and instill trust in the visitor.
Robust Security Checkpoints
Establishing checkpoints outside the event attendees must pass through to enter is one of the most effective ways to protect people from security threats. For example, instead of placing your registration desk directly outside an auditorium's doorway, you would want to put it a few hundred feet away in the facility's lobby. This forces agitators to confront security personnel (or even your registration staff) before they can cause any damage. It also ensures that nobody trespasses on the venue without permission.
Emergency Plan
Before the event, the security team and the event contractors sit down to develop an emergency response strategy. The plan aims to create a disaster response process that everyone will follow.
Below are a few critical elements of an emergency plan by the crowd control security in Melbourne-
● Different ways to mass evacuate the event
● What steps to ensure when there's an active shooter
● The locations of safe rooms or areas
● Where should the staff meet during an emergency
● How staff will communicate during an emergency
● How to guide the guests to a safer place during an emergency
● Placements of signages for guests regarding how to respond
Visibility
Visitors should be able to see security officers and other employees so they know who to speak to in case of any questions or concerns. The security team makes it easier by wearing bright uniforms.
Also, seeing the security measures can make a potential agitator drop the idea and leave the premise.
Concluding Words
We hope you know how a security team ensures the safety of every individual during an event and makes it successful. If you also want to work with a highly competent security team for your next event, approach Aligned Security Force, a licensed firm that can provide you with foolproof security and let the guest enjoy the function without any fear.
About the Creator
Working in Make My Website a digital agency made up of extremely talented, highly trained and skilled professionals who work with you to create your online presence.
Reader insights
Be the first to share your insights about this piece.
Add your insights