Top 5 Ways to Make Money Online
Cause normal jobs are boring, right?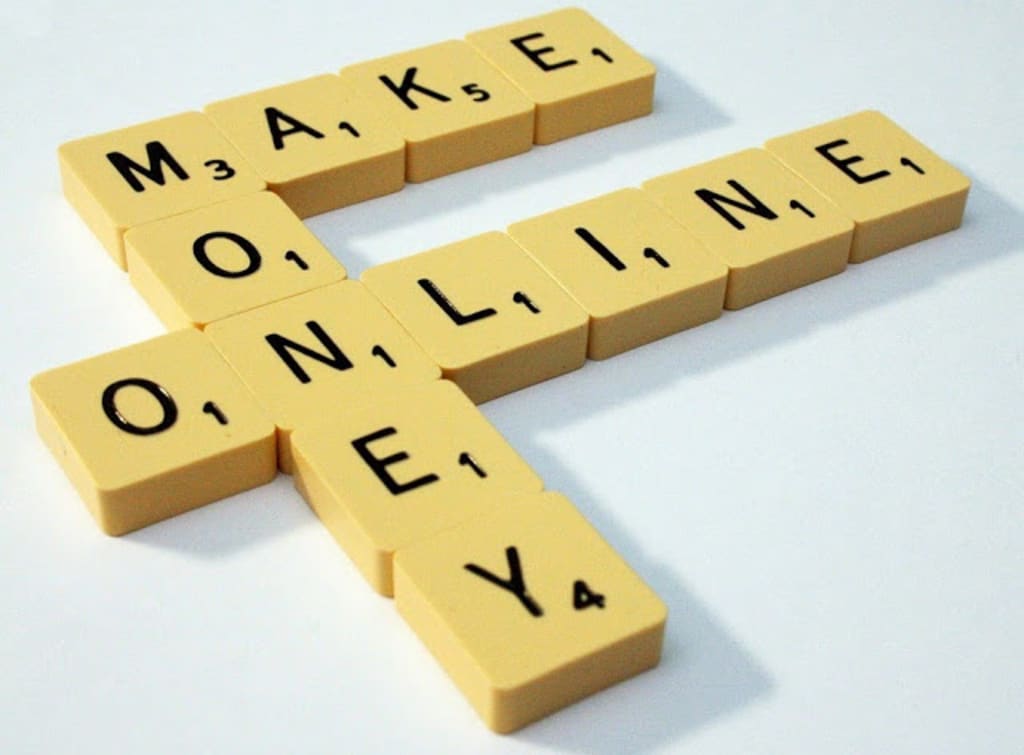 Nowadays, it can be difficult to find a job: whether there are no openings for what you went to college for; your town's economy is low so there's few positions anywhere, or you just simply don't have the right credentials. Maybe, in some cases, people can't physically work due to disability or to take care of their kids or other responsibilities. I know in my recent experience that obtaining a traditional job is becoming more of a headache and cause for stress than anything else. I have searched far and wide and applied to every job listing that I qualified for, and even took a step further and tried for some that was a little far-fetched just so I could say I tried. I'm lucky enough that my husband has a well-paying job that supports us, but in all honesty, it's not enough. So today I'm here to tell you the top three ways that I've been making money without your usual 9-5 grind.
1) InboxDollars
Now I know you've probably heard about this one umpteenth times, but when people tell you that it pays out; it really does. I'm on my second cash out already, and I haven't been with them for that long. There are various ways to earn like surveys, watching videos, paid emails, and more. You need 30 dollars to cash out, but it's relatively easy to get there. It just takes dedication. This one can be used on a computer or through an app on your phone. Whatever your preference is.
Use this link to sign up for InboxDollars
2) Quick Thoughts
This one is for your cell phone only, and it's a little more lenient since you only need ten dollars to get a gift card (iTunes for iPhones, Amazon for Android). Plus, if you don't qualify for a survey, but you still answered some questions, they'll give you ten cents for the effort. So with Quick Thoughts, you tend to get more payouts because they give you some kind of compensation. The only issue is the different gift cards. I have an Android phone, so I got the Amazon gift cards. A friend I referred has an iPhone, and she didn't always want that kind of gift card. So if you're an Apple user, and you can use the money for iTunes, then this is the one for you.
3) Panda Research
This one is actually a little more finicky than the others. Upon joining, you'll be given a list of surveys based on what you answered when you signed up. You have to complete an evaluation to find out if you're eligible for the survey, then take another little survey for Panda Research. Only when you complete all of the steps for both the company providing the survey AND Panda Research is when you receive credit. They do actually go in and make sure that you did what was asked of you before you get paid. This can result in slower payouts, but the amount you get for some offers is crazy. You get paid on the 1st and 15th of every month through your PayPal account. You do have to reach a certain amount before they can pay you, however. But it's very worth it considered just how much you can make. A bonus for this one is that you get $3 just for signing up! I prefer to do this on a computer since it's not very mobile friendly and doesn't have an app.
Use this link to sign up for Panda Research
4) Motor Club of America
This one is my absolute favorite. This one is one of the highest paying websites I've ever been to. All you really have to do is sign up, pay a fee, and spread the word so others can sign up. Easy enough, right? They also give you all the tools you need to succeed and make your money. You get paid every Friday and can go straight to your bank account. You can share your info through just about anything: ads, social media, flyers, business cards, face to face sales, job sites...you name it. You can also create your own website to create more traffic and raise your chances of people joining through one of their free website templates. This one does require a little hard work if you really want to see this payout. There really isn't a way to gauge how much you can make since it all depends on how much time and effort you put into it. But so far, it's worked wonderfully for me and plenty other people. Plus, if you decide it's not for you, just cancel within a month's time and get a full refund.
Use this link to sign up for MCA.
5) Freelance Writing with Upwork
If writing is what you're good at, put it to use (other than here on Vocal). People look for writers all the time: whether it's to make their ads or websites look more professional, to simply assist them with writing scholarship essays, or much more. Upwork is the best freelance writing websites I've found. You can find hourly or fixed-price jobs depending on what the client is looking for. There are also various levels of what they're looking for in case you're not an expert, but it's certainly something you're good at. I have yet to try this one myself, but I've heard many good things and it's a top-rated freelance website for a reason.
CLICK HERE to sign up for Upwork
So there you have it: the top 5 ways to make money online! There's no guarantee it'll totally replace a traditional job, but it'll certainly help out when times get tough. Good luck and happy working!