Tips and tricks to build your social media followings
Follow the easy steps to build your social media followings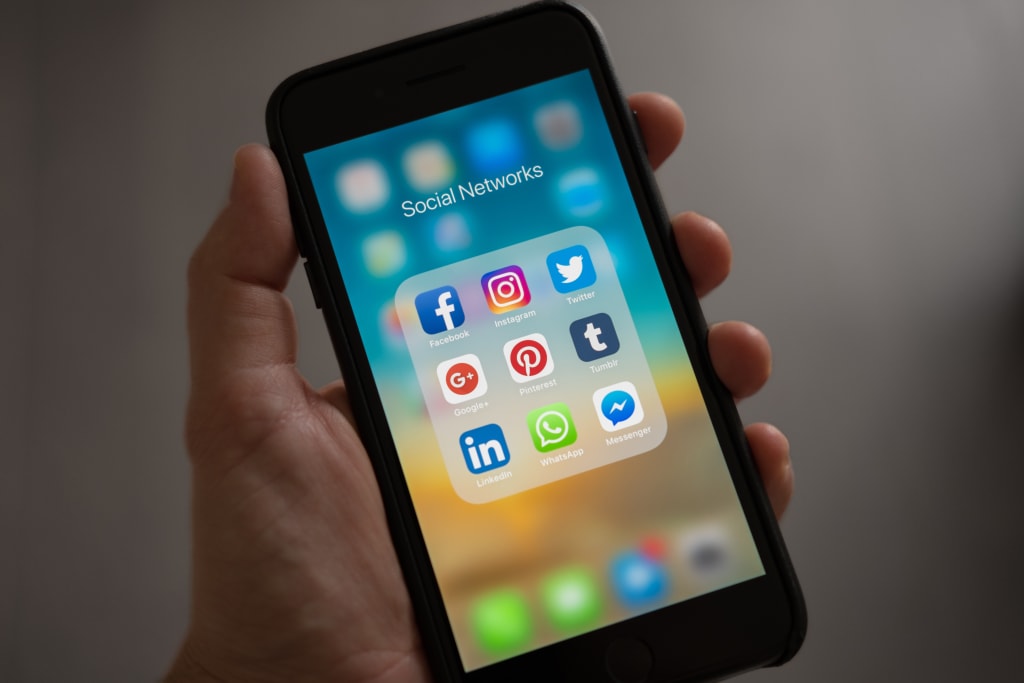 You've come to the perfect place if you're serious about increasing your social media following.
Globally, more than 3.6 billion people used social media in 2020, and by 2025, that figure is expected to reach around 4.41 billion.
There are a lot of potential customers there.
Your following can affect not only users' decisions about whether or not to follow you, but it can also have an effect on social media influencers and other businesses that could be prepared to work with you if you have a sizable enough following to make the partnership profitable.
Having a sizable following can help you and your company even outside the bounds of a specific social media site. In fact, social sharing platforms can directly increase traffic and SEO.
and attract visitors to your website.
It appears to be a wise investment.
There is no set order in which these advice is presented. All of them are significant, but depending on your brand and company plan, you might find that some are more appropriate.
1.create a powerful brand identity.
You should still have a consistent brand identity whether your brand is an officially recognized firm or personal one. Adding a logo to your profile image and calling it a day is far from the end of it.
Every post you make should reflect the identity of your company. Choose your main color palette, graphic designs, tone, and other elements. Your brand's voice should be reflected in everything you post and comment on. Identifiable brands appeal to consumers.
Take Splat Hair Dye as an illustration. It makes sense that bold, brilliant colors would be an important component of their branding as this brand is all about color.
The unicorn and rainbow emojis in their bio give you the first hint that they have a whimsical, enjoyable voice.
The photographs shown on their Instagram feed still feel consistent with the overall branding, despite the fact that they rely heavily on user-generated content (we'll get to that point in a moment).
Additionally, they designed a distinctive hashtag to promote engagement and including a direct link to the main website in their bio (another issue we'll cover in a moment).
What tone does your company use?
Is the tone upbeat, easygoing, and colorful? Or does a muted color make it seem more serious?
You may begin creating a brand that people will recognize once you've made those fundamental marketing choice.
2. obey pertinent account
There must be give and take in a healthy relationship, and you'll get followers if you're a follower yourself.
That doesn't necessarily mean that someone who likes your account will respond right away. Consider it more in terms of networking.
Who is publishing amazing stuff that motivates you? Who would be a powerful brand spokesman you could collaborate with in the future?
You can use the following suggestions to identify relevant accounts:
Communities & Groups: You can quickly find and join groups on networks like Facebook, LinkedIn, Reddit, and others. In addition to being a terrific resource for content inspiration and discovering new accounts to follow, participating in these groups can be a great method to promote your company.
Check Out Who Influencers Are Following: Pay close attention to influencers who have a high number of followers but are picky about who they choose to follow back and who have a positive follow-to-following ratio. They probably follow high caliber individuals.
Best Accounts to Follow Lists, These lists are available online for a variety of niches and sectors. They can be excellent resources, but they aren't always well-curated, so proceed with caution and check them out and Identify possible role models before you follow them (Best SEO Experts to Follow, as an example.)
3. Actively engage with your follower's.
If you're on a date and you spend the entire dinner talking about yourself without giving your partner a chance to say a single word into the conversation, chances are you won't be having a second date.
The same principle applies to social media.
Instead of treating your social media platforms as nonstop advertising campaigns, invite connections and conversations. Reply to comments on your posts and encourage genuine discussions.
4. Post something that's worth sharing.
People expect you to offer exciting and engaging material if you want them to follow you. Your posts should inspire followers to share them again!
Posts of the following sorts frequently receive shares:
Opinions
Although it can be dangerous to voice your strong opinions, doing so can increase engagement. Just make sure you provide data to support any statements you make and use caution when addressing delicate subjects that could have unintended consequences for your business.
Trends
You should stay abreast of the trends and predictions affecting your sector, and if you can establish yourself as a trustworthy source for the most recent information, you'll get notoriety as a resource for updates.
News
One of the best ways to keep current is to deliver breaking news items, but staying one step ahead and regularly being one of the first sites to report the story takes some considerable work and dedication.
Data
People react to data whether you're confirming or refuting someone's claim. Both SEO and social media sharing benefit greatly from the creation of citable data.
5. Cute or funny content
There is no doubting that cute and funny things elicit a response. People adore animals, children, young children, humor, wise words, and anything else that makes them smile.
in mind Finding original methods to address this type of topic matter within the context of your brand without deviating from your established tone.
Make A Strategic Schedule Calendar.
The secret is to find a happy medium between posting regularly enough to stay relevant and sparingly enough to avoid cluttering newsfeeds and annoying others.
In addition to creating a social media calendar, think about spending money on tools that will let you schedule posts in advance. Preferably, these tools should be integrated into a single dashboard so you won't have to worry about forgetting to post at the appropriate time.
6. Promote on all of your others social media and marketing platforms.
Are you making the most of every chance to connect with your audiences? Your website and newsletter should at the very least include links to your social media accounts.
You might also think about spreading the word about one platform on another. An example might be a tweet urging individuals to follow and make use of a unique hashtag you made for an event on Instagram.
7. Select specific hashtags
Using hashtags can be a wonderful strategy to gain new followers, but try to concentrate more on niche hashtags rather than general ones that have too much competition.
For instance, the hashtag #love has more than two billion images associated with it on Instagram. Your post will be promptly deleted.
Make sure your hashtags are more specific so they can work to your advantage. You can use a tool like Hashtagify to collect analytical data and look for relevant hashtags being used in postings and alternative recommendations
In this case, a much more doable hashtag to target is one that makes the term "love" more precise (#lovegardening).
Like Splat did with #splatsquad, you can also come up with your own brand-specific hashtags to entice your followers to contribute pictures. It's a fantastic approach to include user-generated material.
8.look for press opportunity, Interviews,
And Speaking Engagements
Being well-known in the offline world can have a significant impact on your online audience.
Every presentation is a chance to speak with someone who might be interested in what you had to say and actively seek out your social media accounts to learn more.
These possibilities for thought leadership can also be a terrific method to increase the number of backlinks pointing to your website.
9. Create joint marketing initiatives with businesses and brand evangelists
Cooperative content efforts between businesses that are not competitors can produce tremendous visibility.
The best thing, though? You might be able to reach a completely other audience. An perfect relationship will enable both businesses to gain new fans and exposure from the other, to their mutual advantage.
Using influencers and brand evangelists is another excellent possibility. High engagement can be produced through user-generated content, especially when it results from collaborations with well-known influencers. Additionally well-liked are competitions, drawings, and affiliate flash deals.
10. Use analysis to customized your strategy.
You can choose more strategically if you understand how well your material performs.
This may include the article style that works best with your present readership, the time of day that generates the most views, the demographics you target most frequently, etc.
Don't disregard these facts! It might offer insightful information about your strengths and areas for development.
You can invest in free or paid third-party solutions like Sprout, Hootsuite, Buffer, Later, and many more possibilities, however many platforms offer their own Analysis tools.
11. Integrate the plan with your customer service team.
Customer complaints are undoubtedly attracted by a strong social media presence.
Only 12% of consumers with complaints used email, live chat, or social media in 2017, but the Wall Street Journal reports that by 2020, that number will have increased to 43%. Additionally, 55% of those dissatisfied clients who complained on social media never got a response.
Your response will be closely examined because these unfavorable remarks are being put on a public platform. The way you treat your current clients will be observed by potential customers.
It's a smart idea to integrate your customer service team into your social media strategy, either by working together to keep them updated on corporate policies and solutions or by bringing your customer experience team into the mix so they can respond to irate clients directly.
Building A Powerful Community Of Organic Fans
Keep in mind that gaining followers organically takes time. It's probably a fraud if you uncover a "hack" that guarantees astounding results right away.
Fake followers aren't going to benefit your brand in the long run. Social media platforms have become adept at identifying bots and fake accounts and then purging them, meaning you've wasted your money and have nothing to show for it.
In the long run, fake followers won't help your brand. Social media networks are getting better at spotting bots and false accounts, which means your money was wasted with nothing to show for it.
Even worse, having phony followers who don't engage with your material might damage the trust that real people have in your business.
Increasing ROI and creating genuine buzz about your company or products is the goal of getting followers, which will lead to people sharing, talking about, buying from, and engaging with your brand.
None of those things will be achieved by having fake followers.
You're not doing a sprint, but a marathon. It will be profitable if you put in the time and effort.
Reader insights
Be the first to share your insights about this piece.
Add your insights