The World's Most Epic Commutes
Tired of sitting in traffic or waiting for your train? Put your daily journey to work in perspective with these 10 unbelievable commutes.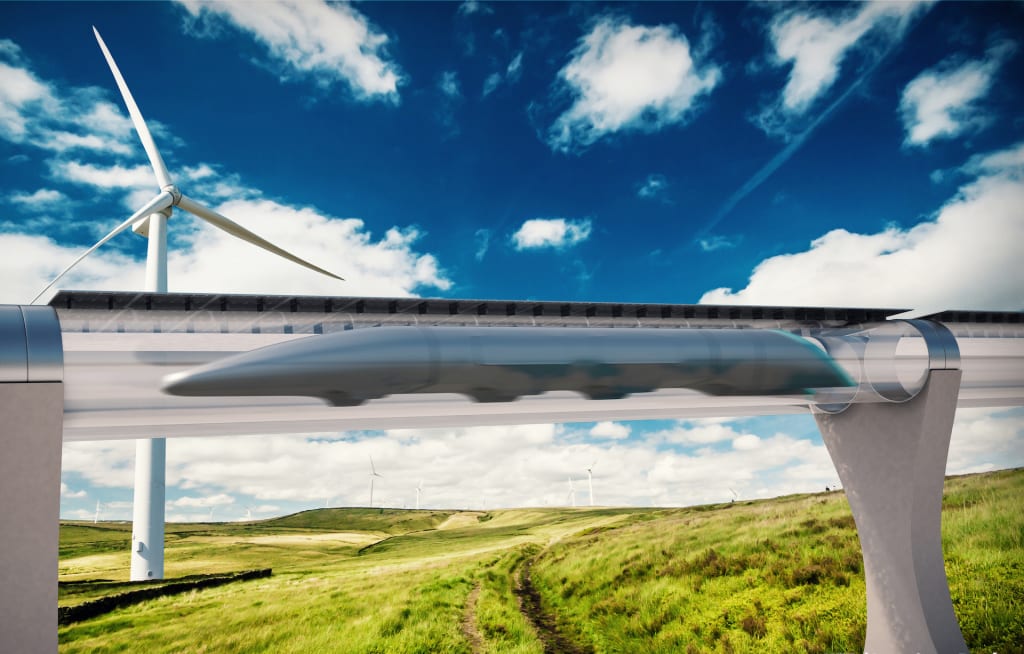 For many, the daily commute to work can be an incredible burden. Whether it's by car, bus, subway, walk - getting to work can be a grind.
Traffic on the highway, getting a late start in the morning, dressing right - all of these factors can be a real pain to deal with at any time of day, much less at its beginning. Anxiety can eat away at you as you fear being late, being penalized or (worse).
Is the goal of commuting just to get to work? Or should it be a real journey in and of itself? Take a look at what these people do every day and decide for yourself if your trip to the office is all it should be...
Elon Musk - San Diego to San Francisco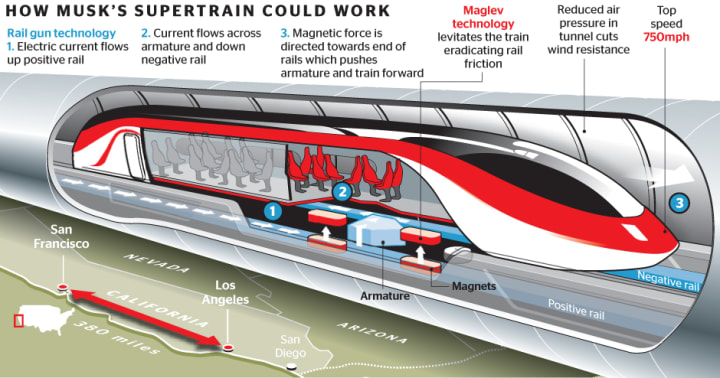 Driving from one of these major California cities to the other is a nightmare. Traffic, accidents, angry drivers - to say nothing of the sheer distance between the two cities.
If you're Elon Musk, CEO of SpaceX, then trips between the two cities for business purposes becomes a regular occurrence. Of course, if you're rich enough to be Elon Musk, you don't have to drive with the regular folk.
Musk regularly makes the commute on his private jet, and also has been known to use a helicopter to hop between the two cities on a regular basis.
However, the best part of this arrangement is what Musk is doing for others who need to travel the same journal; since 2015, he's been funding development of the Hyperloop - a specialized train system intended to bridge the two cities together via a train that travels at 760 mph. If the Hyperloop is successfully created, the world of commuting will never be the same.
71-Year-Old Librarian Who Rows to Work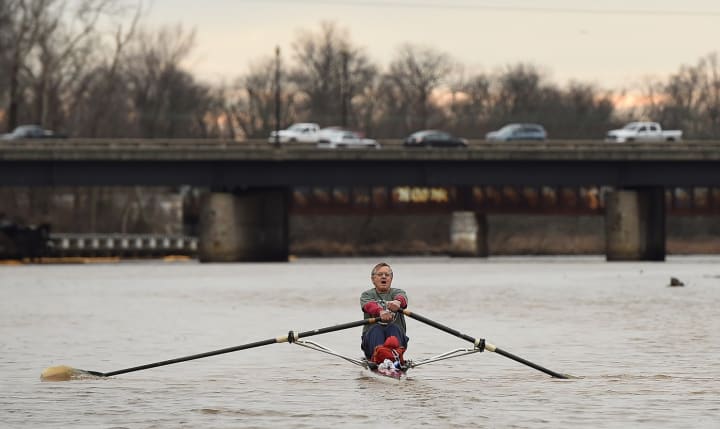 Gabriel Horchler is the Head of Cataloguing in the Library of Congress, and doesn't live particularly far from his job. Most people in his situation would simply take a car or train, but this D.C. librarian isn't like most people.
He really, really likes rowing.
Horchler turned his daily commute from home to work into a 90 minute rowing and bicycling trip. He bikes to a river, rows further down along to another spot, then bicycles his way to the end.
The trip has honed Horchler's body into a state of physical perfection. All that rowing has made him stronger than anyone you know - this is one badass librarian.
Wading Through an Indian River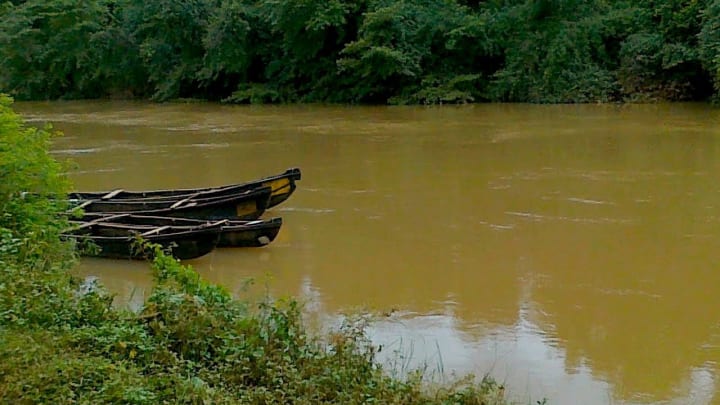 Shortcuts can be a little ridiculous sometimes.
Abdul Mallik of Malappurum, India is a primary school teacher. Though his home is only seven and a half miles from his school, a bus trip there would take about three hours. Abdul, logically, would have none of that, and, thus, decided to find a shortcut.
Every day, Abdul wades through the local river to reach his school. He changes into fresh clothes upon arrival, and teaches his class as though he had not emerged from the water like some Deep One out of Lovecraftian lore.
Arriving to school drenched through with water is probably better than sitting on a stationary bus for three hours, but it would certainly be easier to just walk the dirt trail to school. Instead, Abdul takes a straight line to school, and teaches his students a good lesson about creativity and perseverance in the process.
A (Long) Walk In The Sun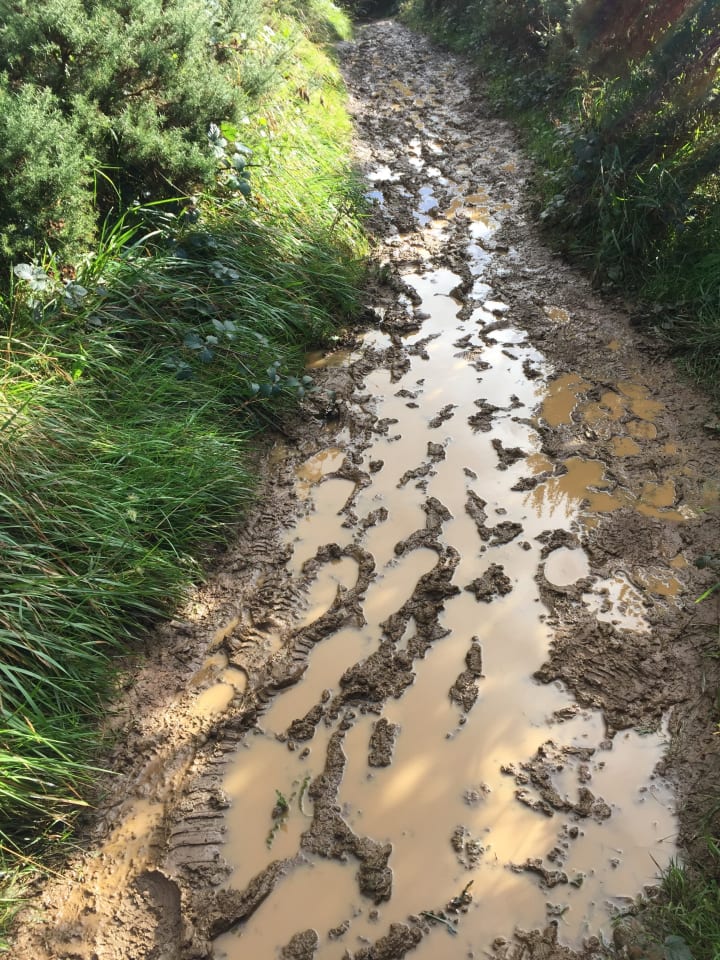 Filipina teacher Elizabeth Miranda decided to take the high road to inspire her students. Sure, she could take a bus or car to work, but, instead, motivated her students to be downright inspired to work their butts off if their teacher took the most arduous path to school.
Every day, Elizabeth Miranda walks for five hours under the scorching sun to school. In the process, she crosses over five different rivers.
This accomplishment, aside from making her incredibly powerful, is an arbitrary choice on her part. She is, as mentioned before, working to be an inspiration to her students. Quite honestly, I'm inspired to go for a ten mile walk just writing about her...
What is it with academics and rivers?
Snowboarding to Work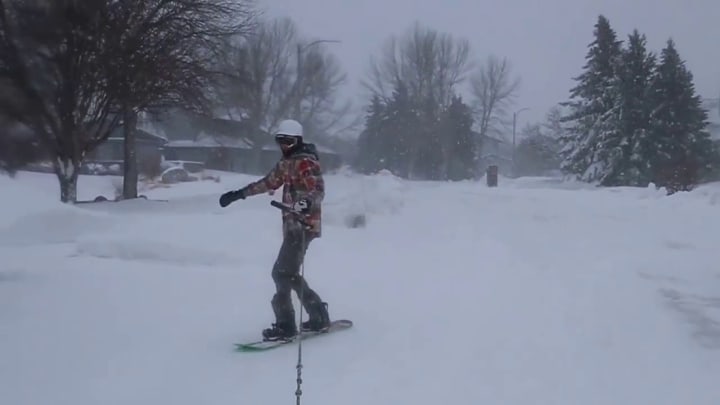 Joel Paredes' job isn't that unusual. The way he sometimes gets there is.
Though regular snow is not a constant occurrence in the city of Montreal, Paredes - an experienced snow boarder - took advantage of a heavy snowfall one day to put his skills to the test.
Rather than take the train or try to drive through the snow covered streets, he snowboarded. He coursed down the street like it was a level straight out of Sonic Adventure 2 (You know, that stage where Sonic takes a snowboard down the street while a huge truck chases after him?)
A video of his commute went viral online, which no doubt inspired others to follow Paredes's snow blazed trail. Of course, even Paredes himself admits that this is an irregular commuting pattern, and one that is as dependent on Mother Nature as Paredes' inventiveness.
Doesn't make it any less awesome.
Barcelona to London - Cheaper than Living There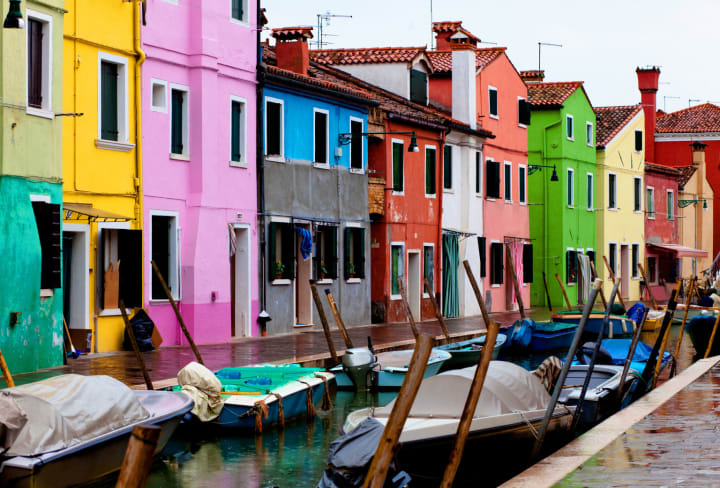 What's more expensive: a daily plane trip to London from Barcelona, or living in London?
Sam Cookney, a social media manager, realized that London rent was draining his bank accounts dry. Spending $3195 on his one-room flat was bad enough, but after taking into account paying for public transportation to work it just got to be too much.
So Sam did some research. He purchased a three-room flat in Barcelona, Spain - far larger than his one-room flat. It came out to about $1300 a month. Already, far cheaper.
Getting back and forth to London, though, is trickier. A cheap Spanish plane would take him from Barcelona to London. A five hour trip, every day, but, when combined with his living expenses, he ended up paying $2724 every month. While that may sound like a lot, it's still significantly less than his expenses for just owning a flat in London.
Though it is a little tedious of a journey, Cookney is pretty happy about the whole thing.
Flying to Work. By Kite.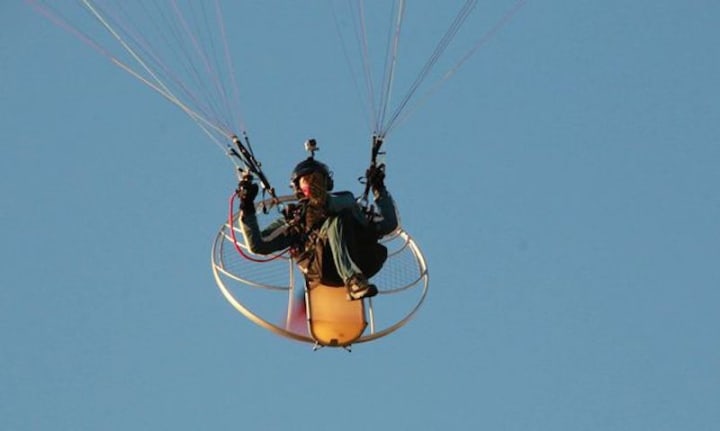 As already established, flying to work isn't such an unusual way to travel. It isn't a regular occurrence, but it isn't as alien of a concept as one might believe.
However, not all flying is the same. Some flying is a little... eccentric.
Take Paul Cox, who, every morning, glides into work on a paramotor. This British daredevil takes what is essentially a motorized kite to work - for fun. His commute is entirely unnecessary, and there's no real reason he needs to do it.
Other than, of course, it's FUN.
10 Hour Cross-Continental Flight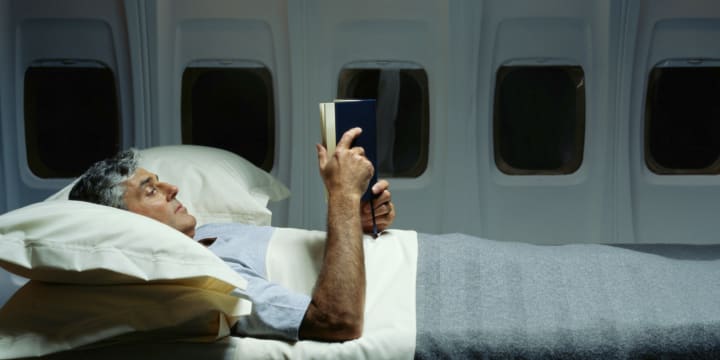 Earning billions of dollars is hard work, and, sometimes, you have to put in a little extra to bring in the Benjamins.
JetBlue Airways founder David Neeleman regularly commutes from his home in Connecticut to the base of his airline, Azul, in South America by taking a 10-hour Red Eye flight every Sunday, then returning home on Thursday.
The trip is long and exhausting, but, in Neeleman's eyes, well worth it. He has no desire to force his wife and ten kids to move to another continent, not when they're so settled in their location. So he travels, and, in the process, earns millions of dollars on a regular basis.
Thankfully, he does not make this journey on a daily basis - like some of the others on this list. However, it is a very exhausting trip to make, even if you are a billionaire.
Richmond to DC - A 7 Hour Daily Road Trip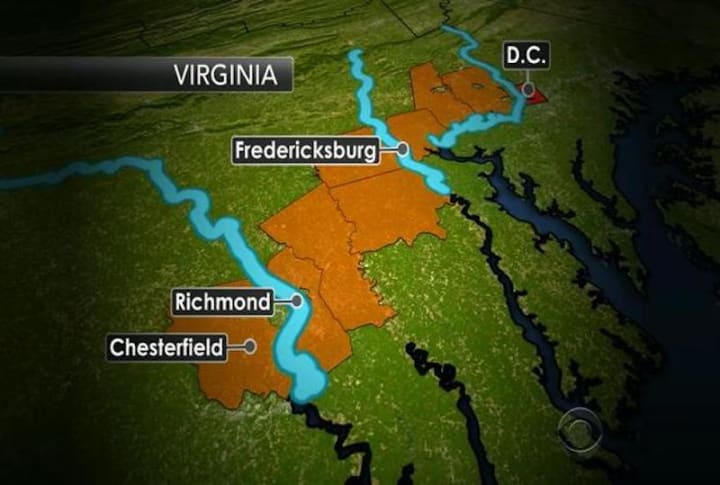 When Thurmond Alford landed a job in D.C., he knew he had to take it. He would be paid a far larger sum than his current job - three times the amount, in fact. But like many people, he valued the life he'd built in his hometown. Friends, family, loved ones, etc.
So, rather than move to DC, he decided to commute.
A seven-hour round trip.
The voyage starts with an hour ride at 4:30 AM to a parking lot in Fredericksburg, Virginia, from which he carpools with another guy to Arlington, from which he takes two trains to reach D.C. Then, back again that night. The 220 mile round trip takes over seven hours without traffic or delays. It is estimated that, after two and a half years of this arduous commute, he had traveled the distance of the Earth's circumference more than thirty times over.
America's Longest Commute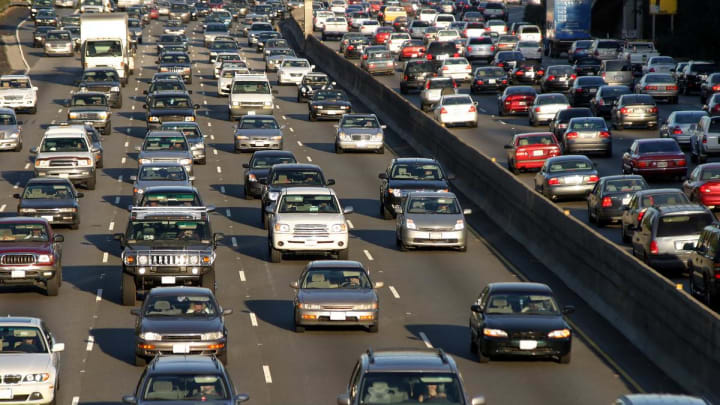 Richmond to D.C. is intense. This is even longer.
David Givens works at Cisco's headquarters in San Jose, California. He apparently has a good job; it had better pay well to justify David's daily commute. He lives in Mariposa.
That's basically on the other side of the state.
David Givens makes a round trip of 372 miles every day. He spends forty dollars every single day on gas.
Givens earned some recognition when he won an award for his ridiculously long commute. Instead of an award, they should've given him something useful - like a very, very expensive Starbucks gift card. How much coffee would you drink during a 7 hour commute?
About the Creator
Beer Connoisseur, classically trained pianist, traveled to over 50 countries in my 20s alone, and lover of the arts.
Reader insights
Be the first to share your insights about this piece.
Add your insights