The Top 7 Local SEO Tips Every Small Business Owner Needs to Know
Local SEO is one of the most effective ways to do just that. And in this article, we will teach you the Top 7 Local SEO Tips Every Small Business Owner Needs to Know.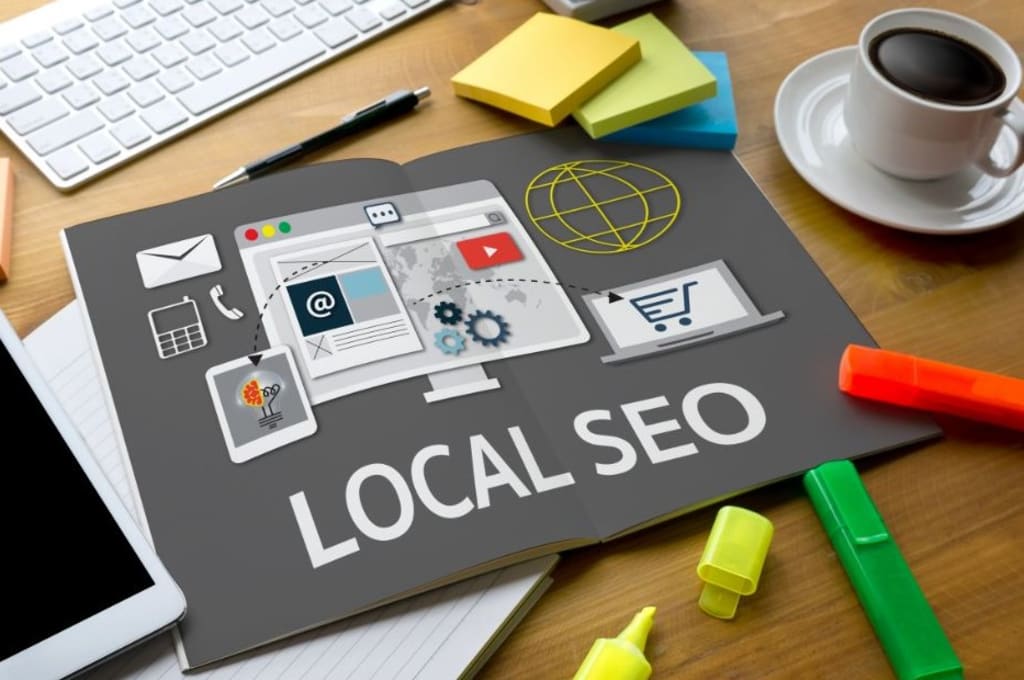 Search Engine Optimization is important for any business with an online presence, but it's especially important for small businesses. Why? Because local SEO allows small businesses to compete with the big boys by appearing higher in search engine results pages for searches related to their products or services.
If you're a small business owner, there's no need to feel overwhelmed by the task of optimizing your website for local SEO. You're now ready to get started on the right foot with these seven tips.
1. Optimize Your Google My Business Listing
Google My Business is a powerful tool that you can use to promote your business, and it's free! When someone searches for local services or products on Google Maps (or if they're looking through the web browser), this page will appear first. This is the listing that appears when people search for your business on Google Maps or Google Search. Make sure that your listing is complete and up-to-date, and take advantage of all the features that GMB offers, such as photos, videos, and customer reviews.
2. Claim Your Yelp Page
Yelp is one of the most popular review sites, so it's important to claim your Yelp page and make sure that all of your information is accurate. Respond to customer reviews, both positive and negative, in a timely manner. And take advantage of Yelp's free advertising opportunities when they become available.
3. Get Listed in Local Directories
There are hundreds of online directories where you can list your business information. Many of these directories are specific to certain industries or geographic regions. Getting listed in as many relevant directories as possible will help improve your local SEO.
4. Optimize Your Website for Local Keywords
Make sure to include relevant local keywords in your website content so that search engines can easily find and index your site. But don't go overboard with the keywords; too many keywords will result in keyword stuffing, which will actually hurt your SEO rather than help it. A good rule of thumb is to keep your keyword density under 1%.
5. Publish High-Quality Content
Publishing high-quality content on your website is one of the best ways to improve your local SEO. That content can take many forms, such as blog posts, infographics, videos, or even just well-written product descriptions. Whatever form it takes, make sure that your content is original and informative if you want it to have a positive impact on your SEO.
6. Build High-Quality Backlinks
In addition to publishing high-quality content on your own website, you also need to build high-quality backlinks from other websites if you want to improve your local SEO. The best way to do this is to reach out to other businesses or influencers in your industry and offer to guest post on their site or write a testimonial for them. If they agree, make sure to include a link back to your website in the guest post or testimonial so that people can easily find you online.
7. Monitor Your Progress
Last but not least, don't forget to monitor your progress along the way so that you can see how effective your local SEO efforts are being. There are a number of different tools that you can use for this, such as Google Analytics or Moz's Open Site Explorer Tool . Check things like your website's organic traffic or the number of backlinks pointing to your site on a regular basis so that you can adjust your strategy as needed based on what's working and what isn't .
Conclusion: Optimizing for local SEO doesn't have to be complicated or time-consuming—just follow these seven simple tips and you'll be well on your way!
About the Creator
John Jenner is an expert in digital marketing who has worked for several Sydney-based agencies. He's passionate about social media, content and SEO strategies that he delivers well researched actionable resources to help you succeed!
Reader insights
Be the first to share your insights about this piece.
Add your insights