The Price Isn't Always Right
Think we shop for value? Think again. Sometimes, a higher price will help sell more of a product. What does this mean for companies and for consumers?
The wine aisle. Is there a more confusing, confounding place on earth for anyone who doesn't happen to be a sommelier?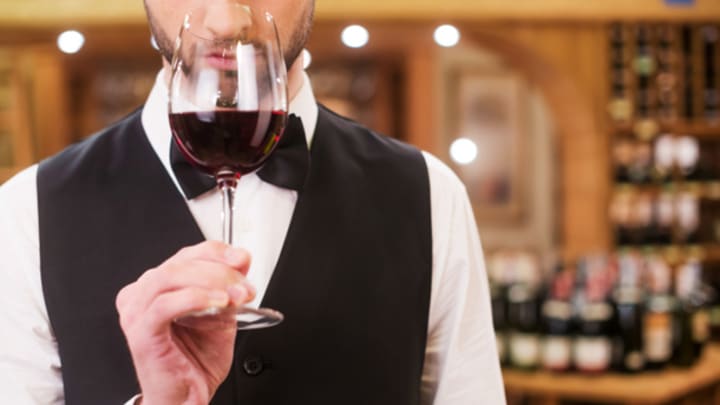 Rack after rack, row after row it goes. The wine aisle at the typical supermarket has morphed to now often be one of the largest sections of the entire store—perhaps bigger than "other" staples of life like produce, meat and dairy.

It can all be enough to give the typical shopper stress that, you guessed it, would be made better by grabbing a bottle of wine! But which one to buy? That can be a mind-boggling proposition today.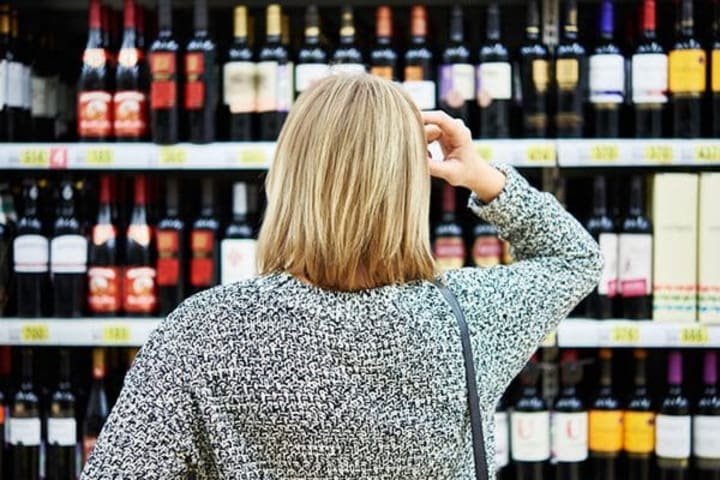 And so the simple task of buying a bottle of wine for dinner, for a date, for a party, or for a party of one has become almost bewildering for most shoppers today. All to just have a glass of wine with a meal or at the end of the day.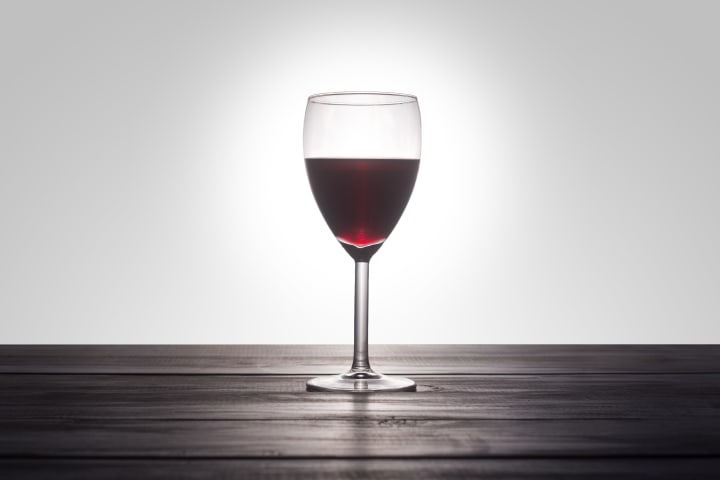 So, how do you personally make a wine purchase decision? Do you look at how many points the particular wine and vintage earned (if so, you're more sophisticated that most shoppers!)? Do you pick out the wine that has the catchy name (like buying a bottle of Menage à Trois wine for a date)? Do you pick the wine that has a truck, an animal, or a funny phrase on the label, simply because it's cute? Are you loyal to 19 Crimes, simply because the company has an app that makes the character on your wine bottle share his or her infamous story.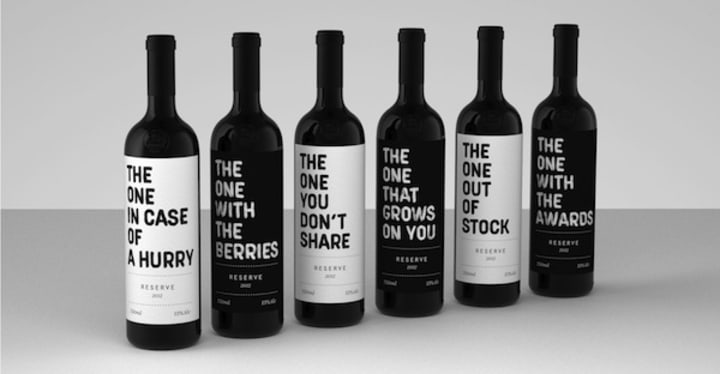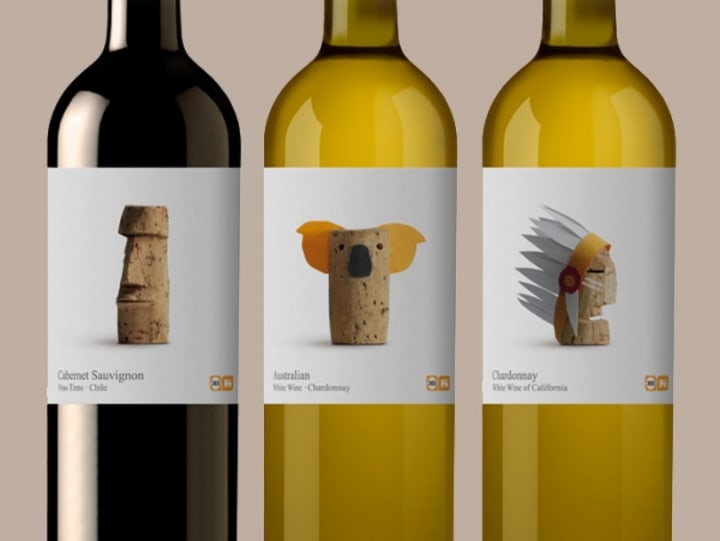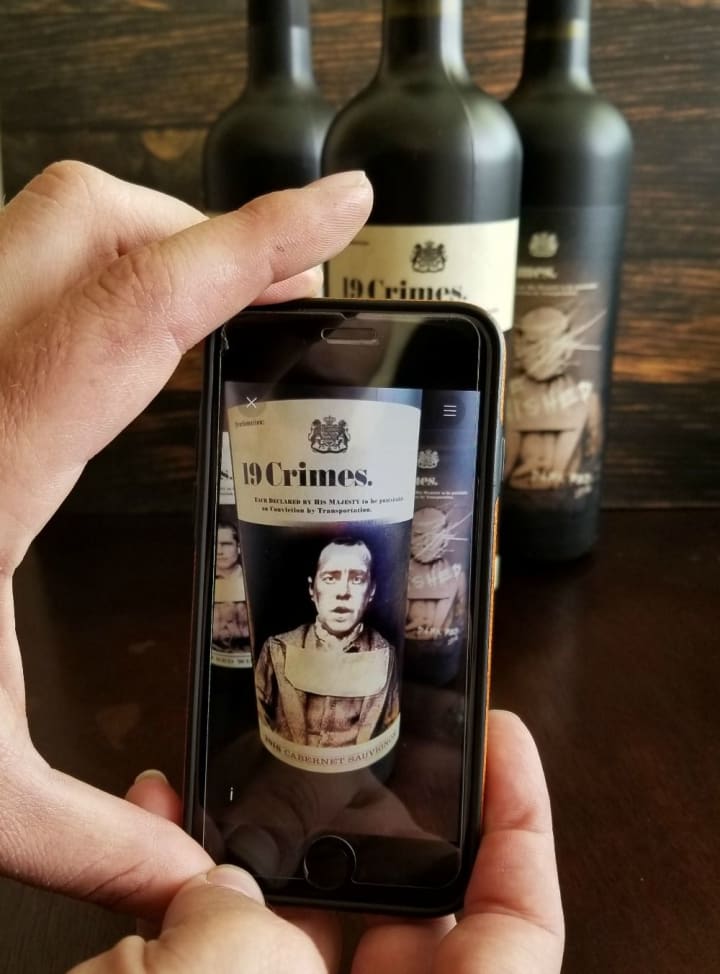 If you're like many folks, there is one variable that matters above all in making your wine purchase decision. In the minds of many—some would say the vast majority—of shoppers, what's the simplest, easiest way to tell a "good" wine from a "bad" wine? And this comes down to price. An expensive wine must be better than a cheap wine, and the more a wine costs, the better it will taste, right? Unfortunately, that doesn't bear out in reality—not at all!
The Word of the Day: Heuristic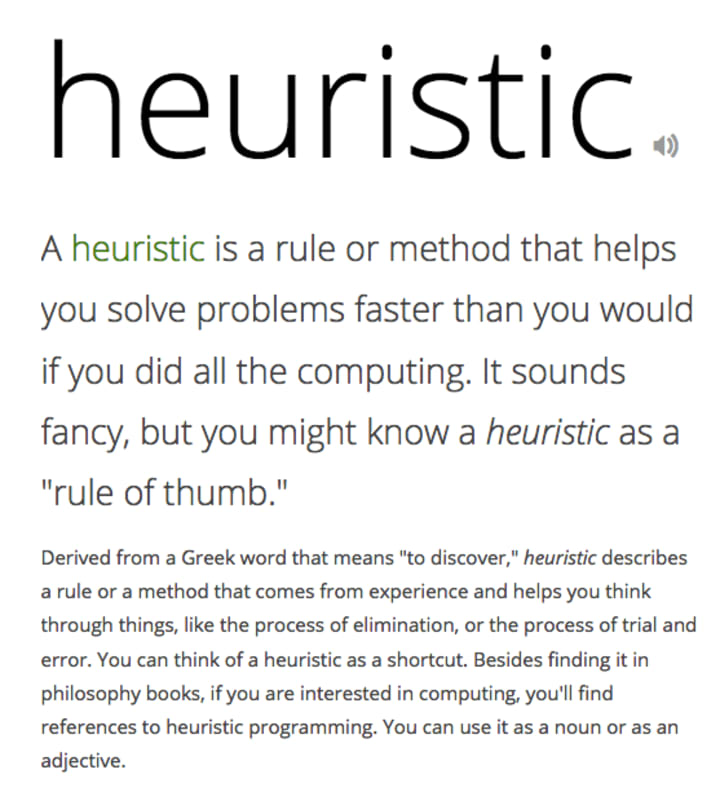 We all use heuristics in order to survive our daily lives. We use them at work. We use them in making judgements about people, situations, basically everything. And yes, we use them when shopping. Retailers know this very well. They know that in order to navigate shopping in the real world, our brain uses shortcuts to process the overwhelming amount of information that comes into it when entering a Walmart Supercenter, a Costco, or a grocery store. They know that sale price tags grab our attention. They know that the placement and height of items in our direct line of sight makes us more likely to buy them. They know that certain colors, images and packaging are more attractive than others. In short. they know that, right or wrong, we use heuristics—a more sophisticated way of saying that we follow "rules of thumb"—as consumers in making our decisions on which package of cereal to buy and why we might reach for one brand of cheese over another. Without heuristics, well, many shoppers might just curl-up into the fetal position in the supermarket aisle, unable to make selections between 96 varieties of crackers and 126 flavors of soft drinks.
And so it goes with wine. As the video above from Business Insider illustrates, many of us assume that the more expensive a wine is, the better it is. Now there can be no doubt that "better" can be tough to define in practice, whether we are talking about wine or a whole host of things. However, with wine, we would assume that—as the video illustrates—there would be some correlation between price and quality, and for the wine drinker, that would translate into taste. And yet, in practice, it is exceptionally hard for those of us without years of training as a sommelier to even distinguish between wines, let alone be able to rank them based on a whole variety of attributes, only one of which is how the wine actually tastes.
So, what does this mean beyond the realm of wine and the supermarket aisle with all the different varietals and the often dozens—and sometimes hundreds—of choices within the categories of Cabernets, Chardonnays and Merlots—to name just a few? Can we extrapolate the lessons from the wine aisle to our work lives? As a management consultant and professor, I would argue that the wine aisle is the perfect metaphor for the marketplace today, and an abject lesson in how we should view price as perhaps the most important variable in how we position our company's product or services—even how we market ourselves—in the market.
We may think that lowering prices is the secret to success. And in many cases, price does sell—everything! From cars to dollar stores to fast food, we are more and more a "value menu" society, looking for the lowest cost way to get through, well, life. However, there are certain aspects of our lives - both personal and professional—that price becomes more inelastic than elastic, in "econspeak." While we may want to have $1 tacos and shop at the Dollar Tree, do you really want to trust everything to the cheapest provider? Should you really hand over your nestegg to a financial planner simply because he or she is the cheapest? Should you really trust your hip replacement to the surgeon who has the lowest rate? Does the plumber that is offering you the lowest rate for your job really know what he is doing, or is he just going to give it his best shot?
Wine may be one of those areas where too cheap is, well, too cheap. Take for instance Trader Joe's, which famously markets its Charles Shaw wines as "a brand of 'extreme value,'"—in other words, a bargain-priced wine. As the great philosopher once said, "It is was it is." The buyers of "Two Buck Chuck" know what they are getting when they buy Charles Shaw wines at Trader Joes, and that's OK. Similarly, there are wine buyers who will forever be on the "Boone's Farm" end of the scale, seeking the lowest price possible—regardless of what others may say. However, cheap has its own problems—whether we are talking wine—or a myriad of other things. And therein lies the paradox that too cheap can really be, well, too cheap!
Analysis
If you are a management consultant, you certainly don't want to be regarded as the "Two Buck Chuck" of strategic advice. If you are a surgeon, you don't want to be the "Boone's Farm" of your contemporaries. If you market a product, you don't want to be regarded as the absolute cheapest, worst product on the market. Your low price can be a detriment to what you are trying to do from a marketing perspective. You can indeed be too cheap—to where your clients and customers doubt the value equation for you and your products/ services—and your low price point can actually work to your detriment.
And so let wine be your guide—sometimes pricing can be—and perhaps should be—a mystery. You don't need to necessarily build up to a price with concrete costs. Indeed, the price you charge may be somewhat arbitrary, somewhat amorphous, but it is your price. Too low and you can be regarded as being too cheap. Too high and you can be regarded as being out of reach. The sweet spot is somewhere in the middle. It may take some trial and error, but whether you are selling cantaloupes or if you are a consultant, you need to find that middle ground. Too expensive and you won't get any interest, Too cheap and people will ask: "What's wrong?"
And so, are you a $10 bottle of wine, or are you a $90 bottle of wine? Or are you somewhere in between? Yes. the answer entirely lies in the view of the beholder. As Gary Vaynerchuk succinctly—and famously—put it: "The market is the market, and the market will decide if you're good enough to be consumed." The market will decide whether your product, your services, your advice is worth what you are marketing it at. The secret to success—real success—is realizing what your true value is, and marketing yourself authentically. Maybe you are not a bottle of wine with 97 points, but maybe you have 87 points based on your track record. The secret is hitting that sweet spot where the market will recognize your value and engage you for what you truly are—no more and no less—but fairness in the value you deliver—in your service, in your advice, or in your product—for what you receive. That is Adam Smith's "invisible hand" at work—and in the end, the market is indeed the market. The sooner you realize your value—your realistic value—the better you will be able to market yourselves from a realistic perspective—not a hopeful one.
business wars
Professor, Consultant, Doer. Founder/Publisher of The IDEA Publishing (http://www.theideapublishing.com/) & Modern Business Press (http://www.modernbusinesspress.com)