The Latest Tools for Managing Your Business You Need to Try
Latest Tools For Business Management..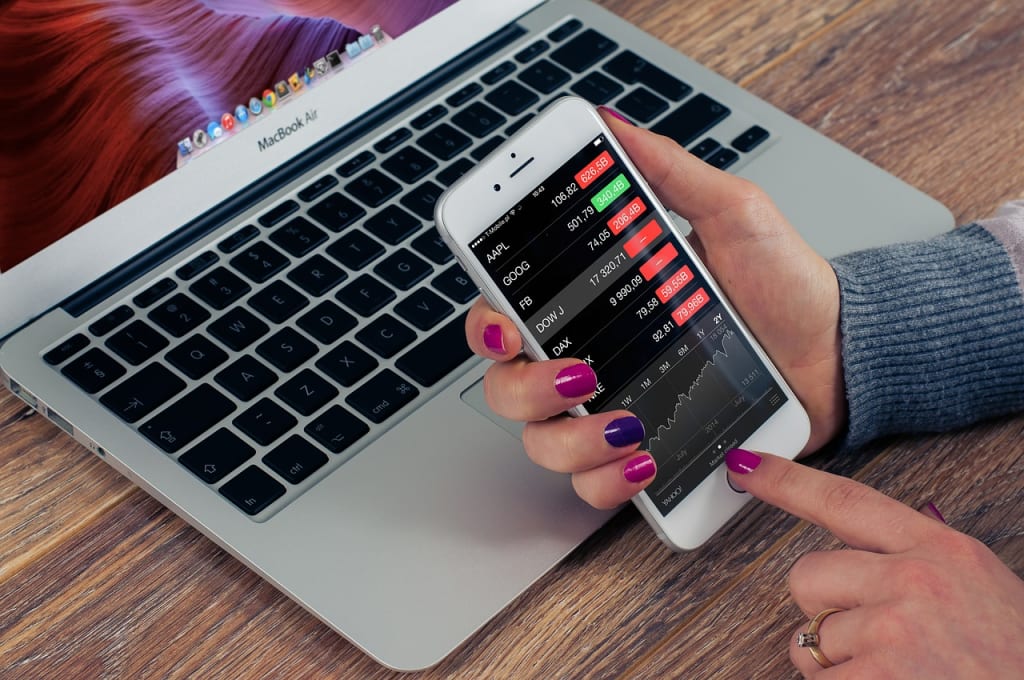 Many businesses currently operate in a dynamic environment that is characterized by constant technological changes. Business operators that fail to anticipate change may not be able to realize their goals. To operate viably, there are certain tools that you need to use so that your business can keep pace with the changes taking place in the environment in which it is operating.
Here are some of the latest tools for managing your business you need to try.
Management Software
It is essential to choose the right asset management as well as marketing operations software that is designed to help improve the operations of your business. The creators of the IntelligenceBank dam software explain that digital asset management helps create quality work that allows you to quickly organize your files for easier management. Good management software should have an advanced search engine solution that helps you find the content you are looking for faster than you will realize.
The other plus for using this kind of software is that it consists of an automatic keyword tagger which helps you save time searching for bulk creative assets. You can search digital assets by title, description, and the software can also realize images. This advanced technology is smart in that it helps you centralize your digital files and you can quickly access them via the same channel. Not only does this tool save you time but it also enables you to work smart. There is no need to run different programs on your PC when you have this special software as it streamlines your operations into a single entity.
Email Alerts and Email Links
The other tool that you should consider is one that helps create email notifications and email links in your database. Email marketing is an indispensable tool in the operations of your business since it helps you to interact directly with your clients. Clients are mainly interested in dealing with business operators who respond quickly to their concerns. As such, with email alert notifications on your system, you can promptly respond to the clients. This helps create loyalty among the consumers in your emailing database.
Adding email links also helps improve the way you work with your customers. For instance, you can email different links to files of both external users as well as registered users. This means that you can email large files which is good for improving efficiency and effectiveness when you are working with your team. Communication via email is fast and effective both within the organization and other external links.
Project Management Solutions
When you are running your business, you may need to have a project management solution that can help perform different tasks. There are different types of project management solutions that you can get on the market. For instance, if you choose the right free version of project management software, it can support up to five users at a particular project as well as unlimited collaborators. This solution helps you to plan and manage tasks easily since you can input your data so that you can organize them neatly.
The solution also allows the users to share files and you can also monitor the activities of the members of the group in real-time. However, you can upgrade to a higher tier if you feel that you need additional customizations and reporting. If your business is still small, you can do well with a free version of this software that helps you to manage different tasks in the operations of your business.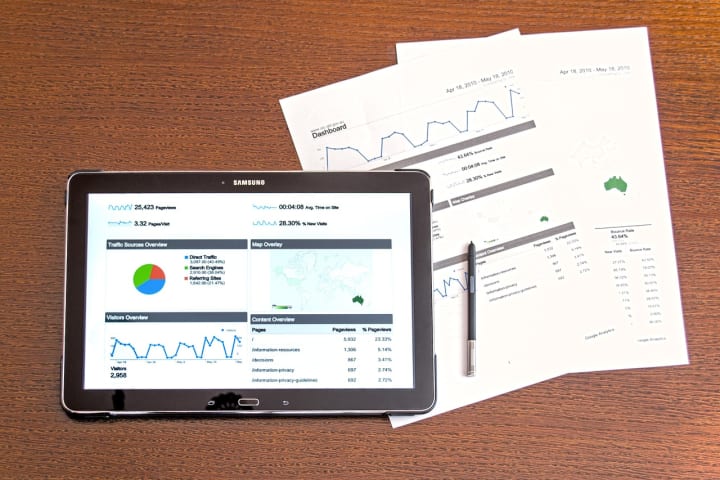 Video Conferencing Solutions
If you operate remotely, a video conferencing tool is critical for your business since it helps you to connect with remote employees. This helps you to monitor the activities of all the employees in real-time regardless of the distance that may exist between you. A video conferencing solution can also help you connect with clients and other stakeholders that matter in your life. You need to get a reliable video conferencing tool that can help you do your work remotely. This solution also helps you to stay connected to all people who matter in your business. This method of managing your business is cheaper since it does not involve any traveling.
Image Conversion Tools
The other tool that you can try in your business is the image conversion tool that helps you crop and resize different objects. This tool also allows you to transform images into different formats you need, and these can be used in different scenarios. Additionally, you can also use an image converter tool to convert files that are in the form of Adobe Photoshop or illustrator to different formats that can be viewed by anyone. Some images come in different formats that cannot be opened by other programs and this can affect your work.
If you work with clients from different backgrounds, it is essential to have a tool that can convert images into different formats. This will make it easier for different people to access the photos that you upload on your site. Some people want to see the image of the product before they purchase it. Therefore, you should use preloaded templates for email and social media campaigns so that the clients can access all the pictures that you post. This also helps to save you time when you run email or social media campaigns.
Cloud Accounting Software
In whatever business that you are operating, it is a must to have an effective accounting solution preferably one that you can operate via a cloud server. The advantage of choosing a cloud-based accounting tool is that it is safe and secure. All your crucial information is stored on the cloud so there are no fears of losing your vital information should anything happen at your workplace. The software is also specially designed such that it is easy to use and suit different types of businesses.
A good accounting solution for your business is crucial since it helps you to plan your financial activities in your operations. Accounting helps you to plan and budget your money so that your business can achieve the desired goals. With a proper accounting tool, you can track all the expenses as well as the income generated by your business so that you can make informed decisions.
In most cases, effective decisions in your business are determined by the quality of information that you have about your operations. A good accounting solution also helps you to make future predictions by comparing your business' past and present performance. You can make useful projections when you have the right details about your company's performance.
Search Engine Optimization
SEO is a powerful tool that can help improve the performance of your brand by attracting many people. To utilize this strategy, you must focus on quality content that you post on your website so that it can attract many visitors. Essentially, SEO aims to drive organic traffic to your site which leads to conversions in the long run.
When different people want to buy something online, they first search for relevant information about the product or service. The information they get will help them make an informed decision. SEO comes in handy since it uses quality searchable keywords that can drive traffic to your site.
When visitors to your site get the information they are looking for, they can also try internal links to get full details about the product or service. This is very important since it helps potential customers to purchase your market offering. When they are happy about the product, they can also refer their friends and colleagues to buy it. This will help improve the performance of your business as it will attract many buyers. When you use an SEO solution, make sure the content you provide is unique which makes your product or service stand out from the rest.
Content Tracking and Analytics
The other vital tool that you should have is a public link tracking and analytics tool. This helps you to evaluate how your content is performing on different search engines. You will be able to see how your content performs in the actual world by evaluating the number of visitors. This tool can help you track visitors to your site so that you can analyze similar trends that you think characterize different people who visit your site.
With the right analytics tool, you can carefully analyze the usage reports obtained from the content on your website. You can also analyze images and videos to see how they are helping you drive engagement with the clients. The other plus for using this tool is that it can help make necessary adjustments or changes to your content so that it can appeal to the interests of many visitors. Content analytics also helps you understand the needs of different people so that you can tailor your products and services to suit them.
Creative Collaboration
When both external and internal teams are collaborating on the artwork, it is essential to choose a tool that allows adding comments and annotations to the files. This helps other team members to track changes that have been made by others to the document so that they do not waste time repeating the same thing. This tool also improves the process of approving files before they are released for publication. Additionally, the creative collaboration tool can keep track of all the changes which also help the content to be processed quickly.
Video Transformation Tools
You can also consider video transformation tools for managing your business. Such tools help you to convert different video files into a variety of formats and sizes. You can reformat the content on your video to suit different purposes. You can achieve this by adding watermarks and also try to get other methods that can make your videos more appealing.
The aim of transforming your videos is to make them compatible with other devices. For instance, some video formats are not compatible with mobile devices, so you need to convert them for the benefit of everyone with interests in your business. This helps to boost your business if you can meet the needs of different clients.
Automation Tools
You can also consider getting a tool that can automate a variety of tasks from the same interface on your personal computer. For instance, the automation tool provides a configuration of different workflow integrations that help you connect with a variety of technologies like Shopify, Slack, Asana, Dropbox, and many more. These applications help organize data so that you can easily process it from the same platform.
Customer Relationship Management (CRM)
CRM is a very important concept that can impact the operations of your business. While there are different CRM tools that you can use to manage customer data, some of them are complex and often expensive. However, the good news is that you can get the right tool that can make your life easier since they are specifically designed for that purpose.
If you get the right CRM, you can get access to detailed reporting, project management features like milestone tracking as well as templates that can help you organize customer data. The cloud tool can also connect you to finance management and set up guidelines that can help you with different tasks that can be complicated. The good thing about the tool is that it is secure since it is cloud-based.
Running a successful business during the contemporary people may not be an easy feat as many people may want to believe. Many factors can affect the viability of your business such as competition as well as the constantly changing technology. New technology impacts the operations of almost all businesses. Therefore, there are certain tools for managing your business that you can try. The effectiveness of the tools outlined above depends on the size and type of your business. When you decide to try any of the tools above, make sure you select the ones that fit your unique needs. It is crucial to carefully implement the tools that you choose for your business.