The Dos and Do Nots of Handing Out Résumés
A How To On Effectively Applying for Jobs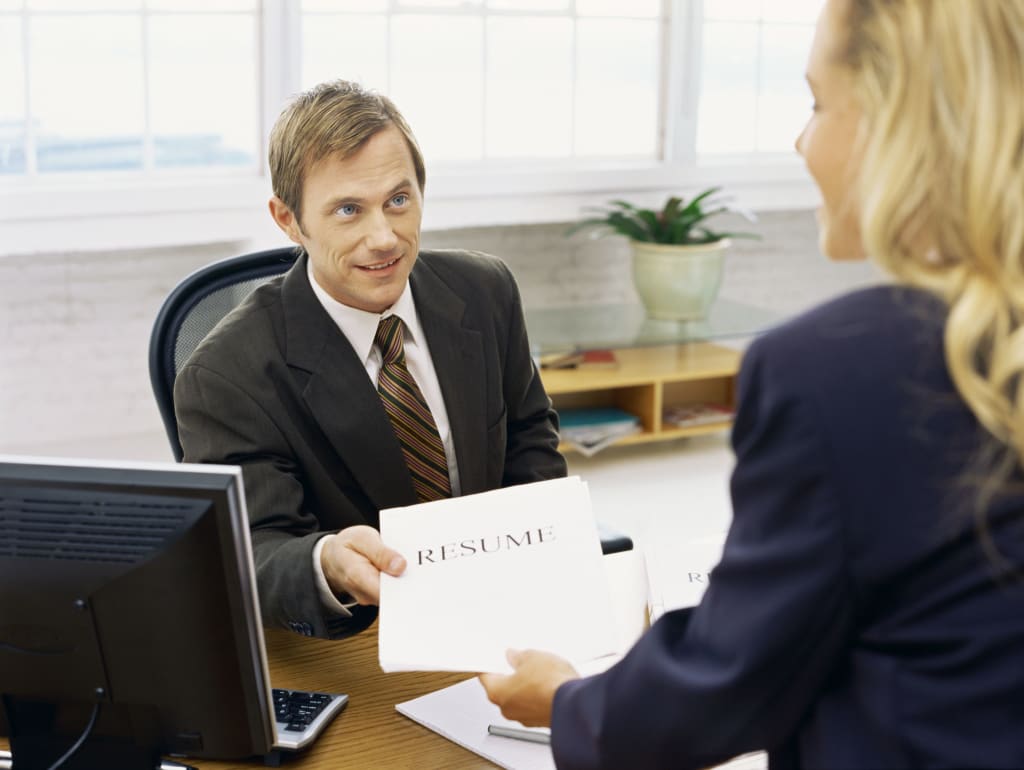 There are 3 steps.
Step 1: Preparation
I believe I am speaking for most of my generation when I say we have all been there, the dreaded day where you print off 10+ résumés and have a list in hand of places to apply, you put on a nice outfit, and you hit the pavement.
The key to this stage is to refine your résumé. Even have a few different versions. For example I have a version that highlights me as a professional business and media personnel and I have a version that highlights my serving experience just for applying for minimum wage positions. Your résumé is your first impression, and should be tailored to the field of job your applying for. Therefore you may have one for labourer, server, business, administrative, dance teacher, etc. Having one version when you are applying around in different fields is simply not going to be effective.
The next step is creating a versatile cover letter, a cover letter that explains how your experience and skills up to present day make you a good candidate for the position. Use terms such as assets, or joining the team, skill set, hard work ethic etc. This is going to be what sets you apart from the rest of the the résumés in the stacks. Although it is good to have specific ones for specific positions your applying for, it will also be helpful to have generic ones for applying to organizations that you are not sure if they are hiring, or do not have a specific position in mind.
Last but not least, the outfit. One of the simply most underrated steps in preparation. When you hand in your résumé, they won't read your résumé yet, they will be judging you based off their 2–5 minute interaction with you. Your body language, and of course, YOUR OUTFIT.
Wear something simple, dress professionally, no bra straps, no flip flops, no boxers hanging out, no funky messy buns. My dad always says the best outfit a girl can wear is dark blue jeans and a black shirt, so that is my go to job application outfit.
Step 2: The Initial Interaction
So you pick a place, you drive in, you get out of your car, and now you're like, what do I do.
Walk into that place confidently, with your head up, and your résumé in hand (Tip, do not forget your résumé in the car, it's not fun). Do not wait for someone to approach you, find a close by employee or front desk personnel. Tell them you are looking to hand in your résumé, and you are wondering who the best person to give it to is. They will either point you towards a manager or allow you to hand it in there. If they point you to a manager, introduce yourself and put your hand out for a handshake. Make eye contact with them, it will leave a stronger first impression, they will be surprised by your confidence, and it's a sign of respect. Next offer them your résumé telling them either the specific position or that you are interested in joining their team. They will likely ask questions that you will answer briefly and shortly, never give to much detail during the initial interaction. When talking to the manager you should highlight words they used in their job advertisement, such as if they used a good team player. Talk about how you enjoy working together with lots of people, and in the past have built very strong professional relationships with your co-workers. It is often a good idea to highlight on your experience with that company if you have one, or ask questions about the company if you are not familiar with it. Once they have looked over your résumé they will generally say that they will look it over or consider it and give you a call. Always leave on a good note, say thank you for your consideration & I look forward to hearing you than walk out just as confidently as you walked in.
Step 3: Treat Yourself
It can be kind of awkward and uncomfortable putting yourself out there for possible rejection, possible humiliation, or even possible success. Don't let it get you down, everyone starts somewhere. Do it 20 more times, then get yourself an iced coffee and call it a day.
how to

Chelsey Lynn
A 20 something girl, spends time adventuring with my dog Dudley & filming weddings. Passionate about learning, yogurt and the little things. Often referred to as the Jill of all trades, majoring in all things random.
See all posts by Chelsey Lynn →